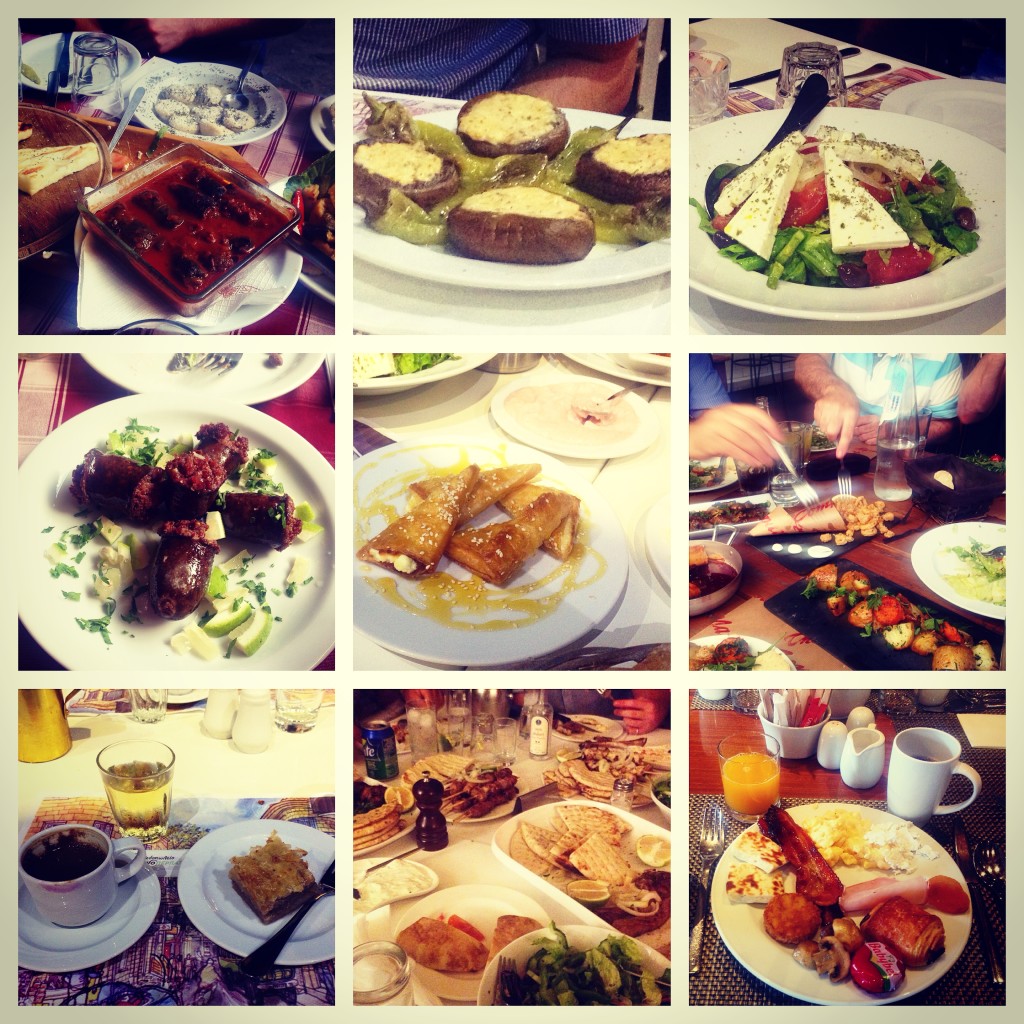 I recently returned from a short but amazing holiday in Cyprus on behalf of the Cyprus Tourism Organisation. With a few days in Nicosia and a day in the Troodos Mountains, I had just enough time to visit a few museums, do a bit of hiking, and, of course, visit a hamam. However, what really stood out for me, above anything else, was the incredible quality of Cypriot food. No word of a lie, Cypriot food was consistently some of the best food I've ever tasted.
Warning: I finally got a digital SLR, which I went a bit nuts with while in Cyprus. Apologies for the abundance of close-up shots of delicious food! I hope that you see a difference in my photos, though… this food deserved macro shots, let's put it that way.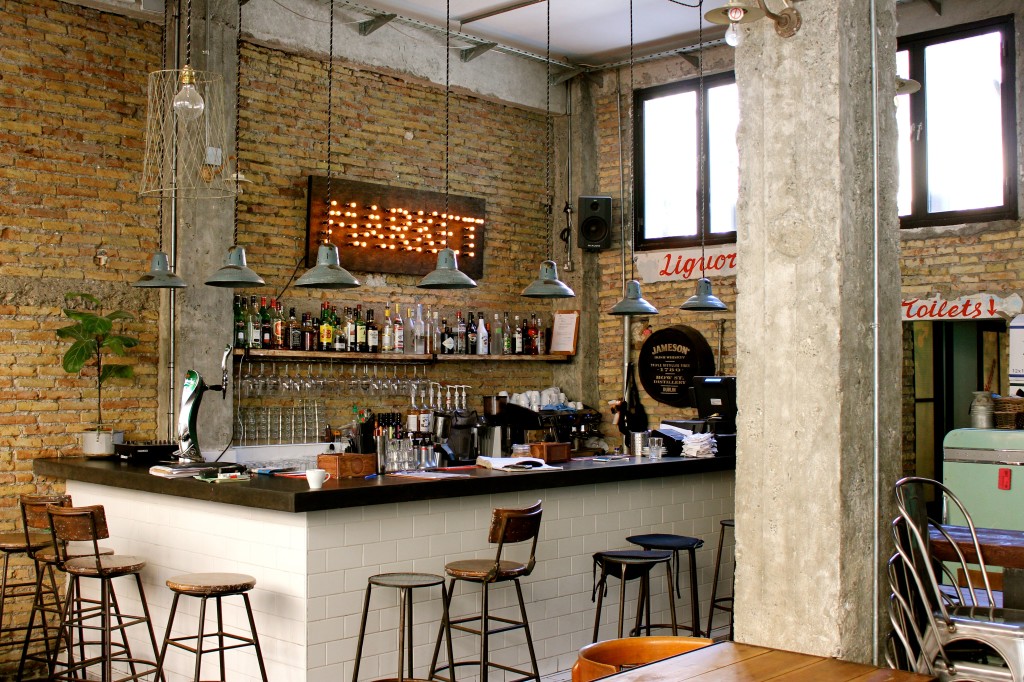 The first meal that made me fall in love with Cypriot food was lunch at Market Company in Nicosia. This would turn out to be one of our most non-traditional meals, with an assortment of salads, fried calamari and chicken, incredible potatoes (Cyprus is known for its quality of potatoes), and, of course, halloumi. Halloumi is a famous Cypriot cheese made of goat's and sheep's milk; quite salty, and beautiful when grilled, I believe it is heaven on earth. Not only was the food some of the very best I tasted while in Cyprus, the restaurant itself was ridiculously cool, with exposed brick walls, perfect passionfruit mojitos, and great service.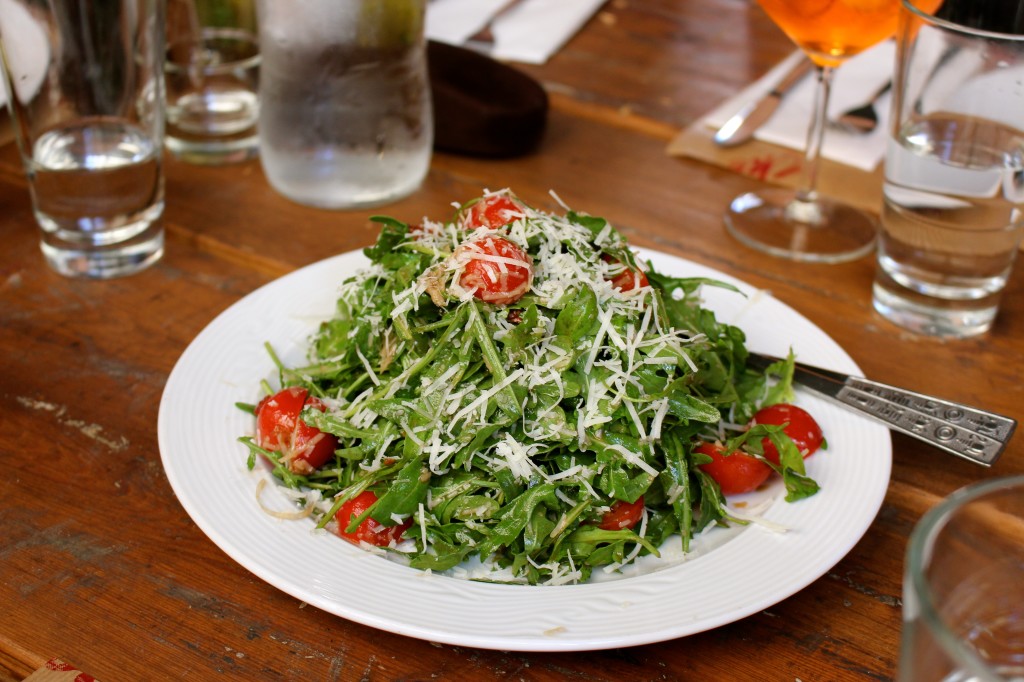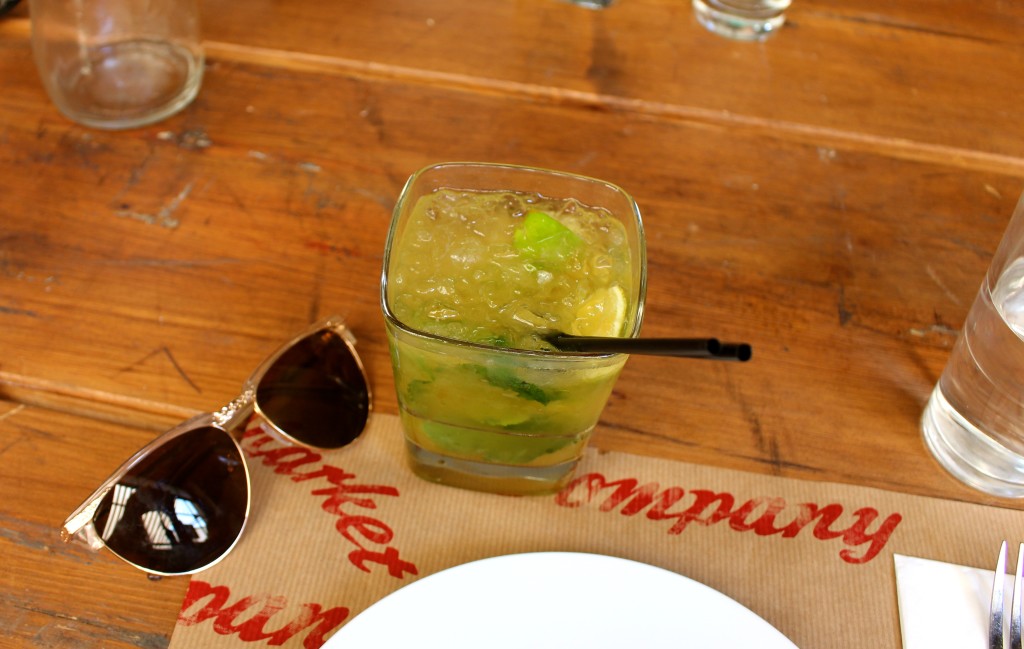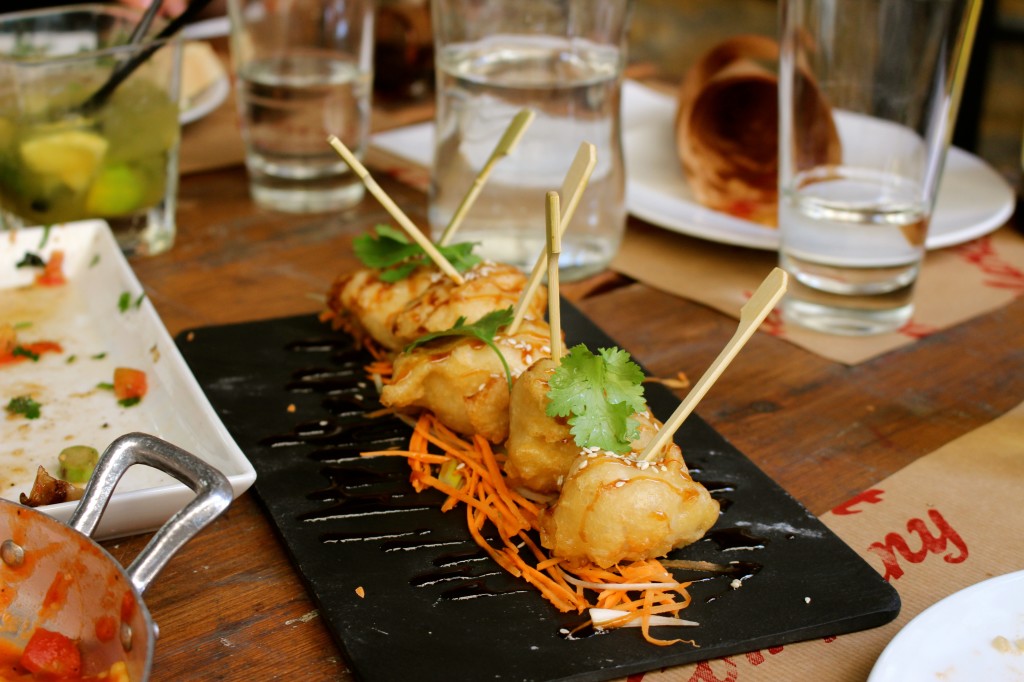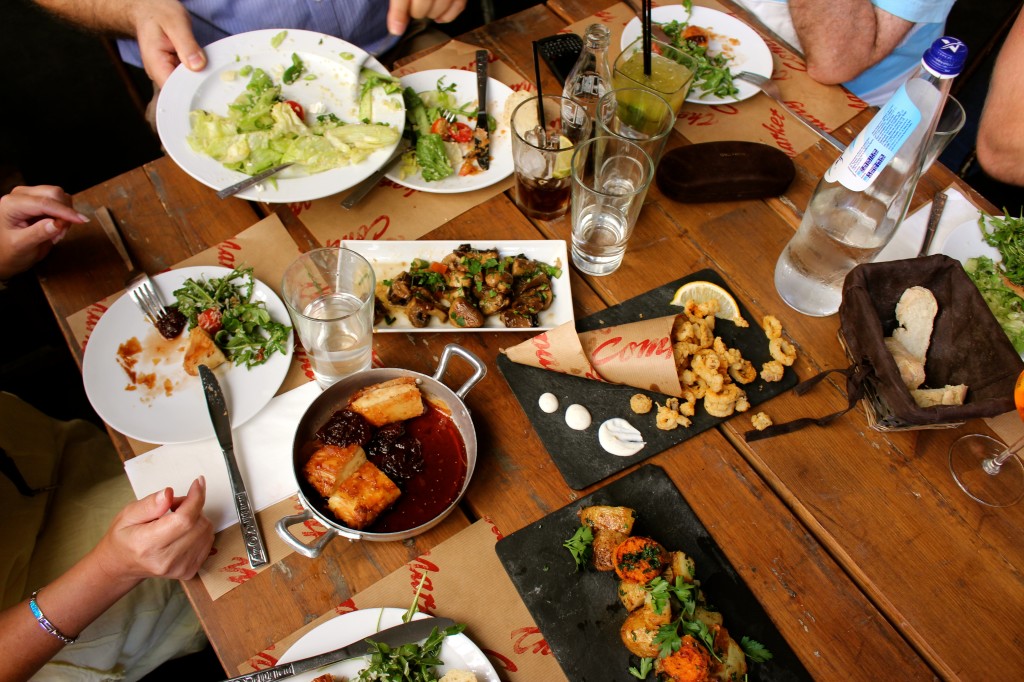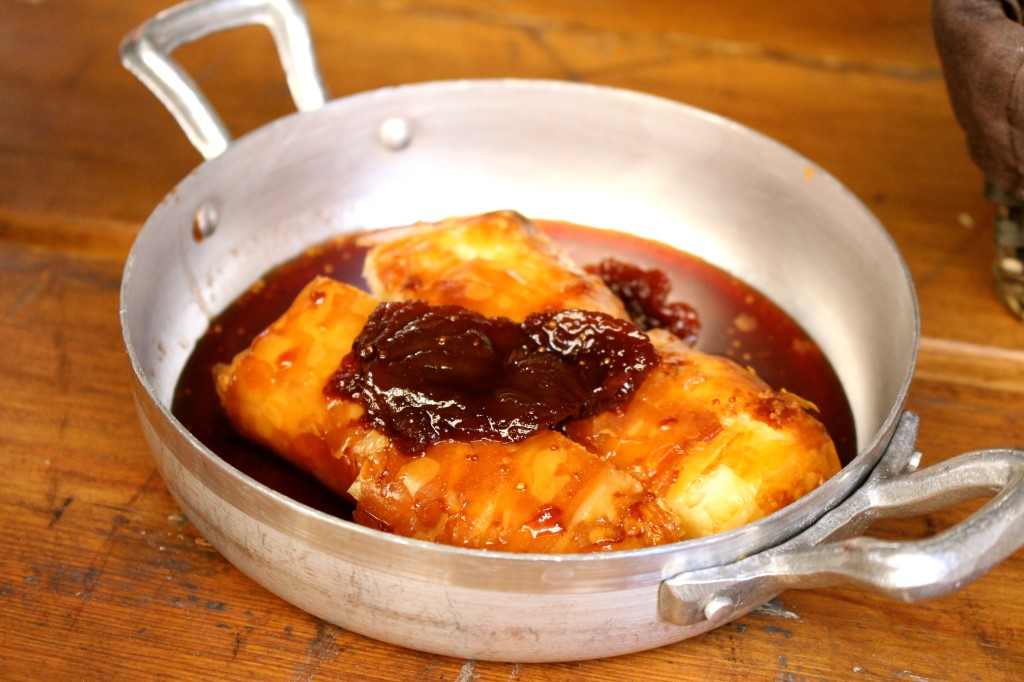 If I could eat that fried halloumi with fig jam every day of my life, I would be a very happy person. I might also die from halloumi consumption, but I believe it would be worth it.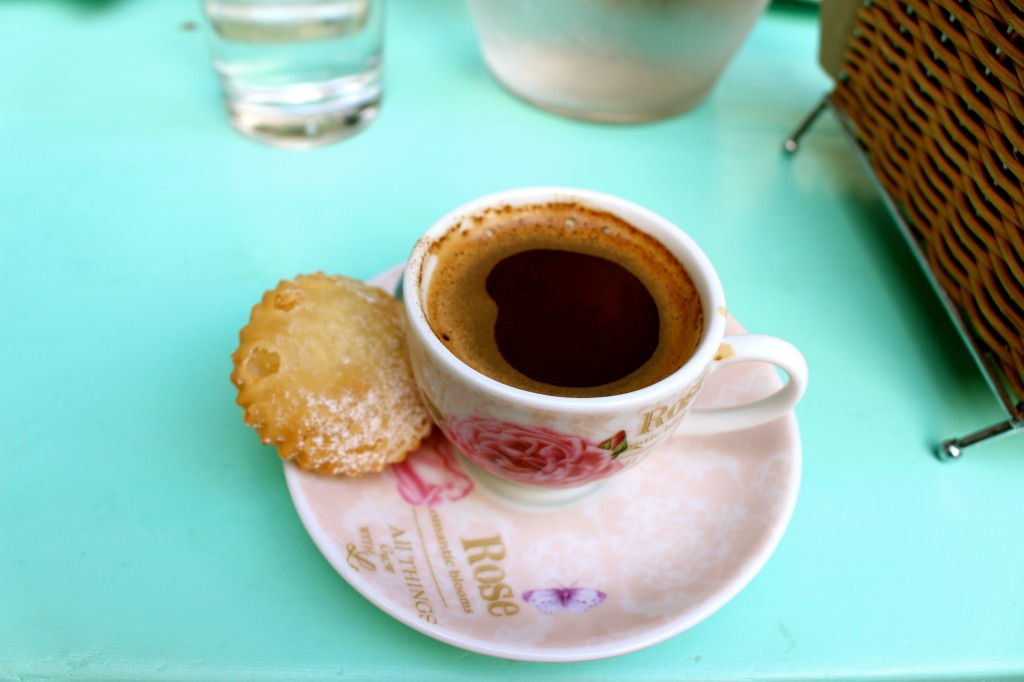 We also stopped for coffee quite a few times while in Cyprus; one of my favourites was at the little café called Spitiko tis Loukias in Onasagorou Street (where there are many other cafés). Extremely strong and meant to be sipped slowly, Cypriot coffee is not for the faint of heart. Make sure not to drink the thick layer of grinds left on the bottom… instead, turn your cup over onto your plate, wait a few minutes, and then have a local read your fortune in the pattern left behind. Apparently, according to my fortune, I'm due for a fight…?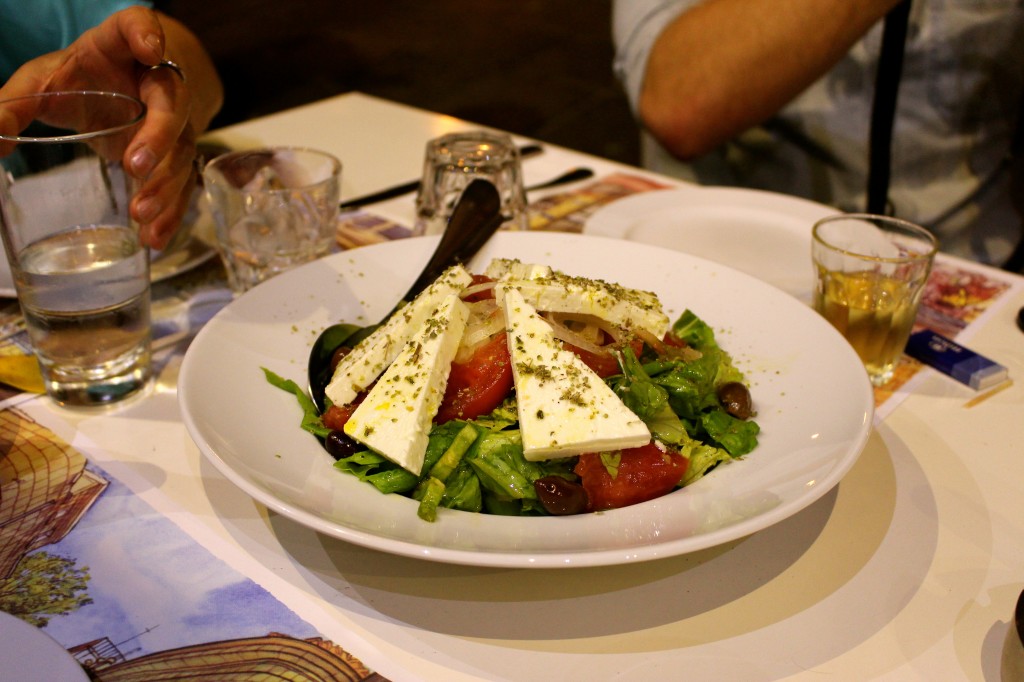 We also sampled a traditional meze dinner at Chronoperpatimata (try saying that five times fast) in Nicosia. Meze is an assortment of small dishes to share, mostly savoury ones. We started with the classic salad with feta and then moved on to nearly two dozen dishes; everything from hummus to pork chops to stuffed aubergine to liver. Meze-style eating is my favourite way to eat, as I love sampling a variety of dishes. It also means that you get extraordinarily full. Our meze dinner combined with copious amounts of wine and ouzo meant we had to waddle to the town square for drinks.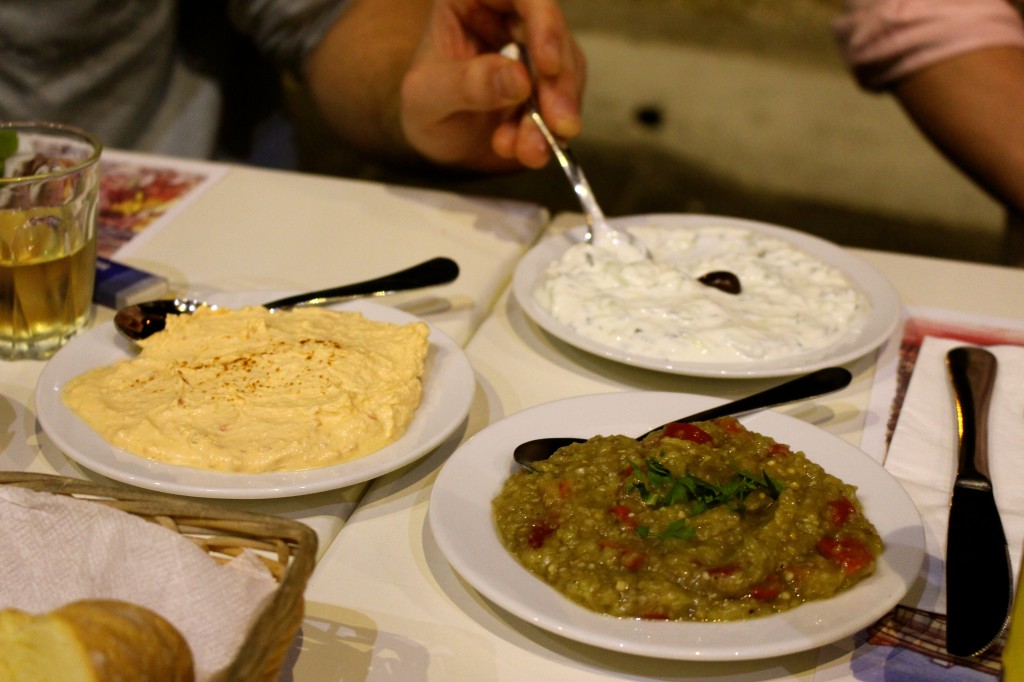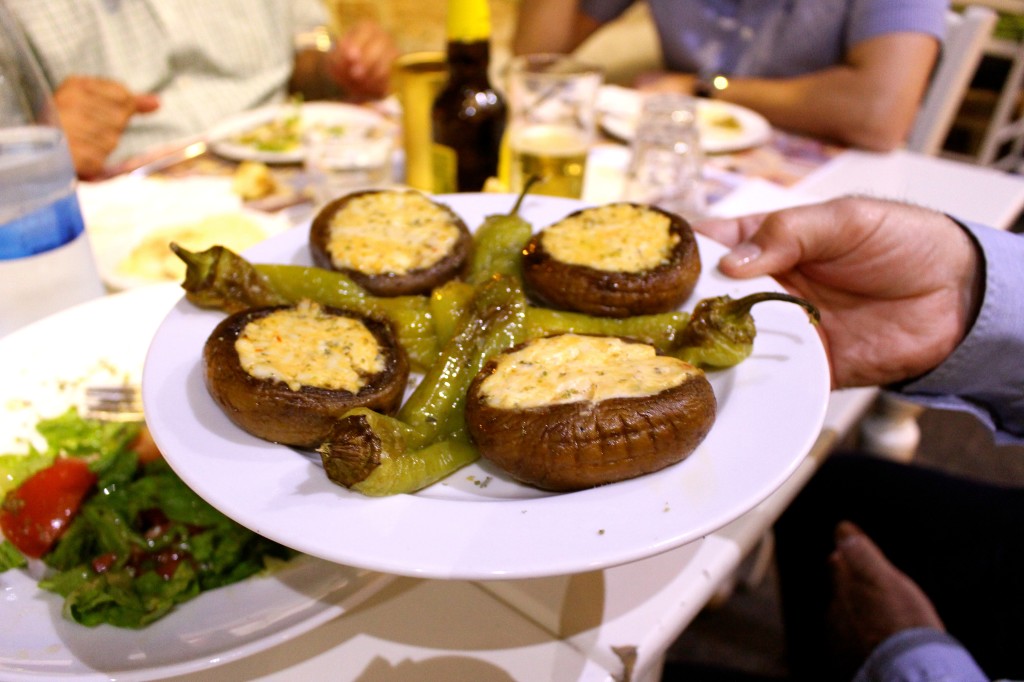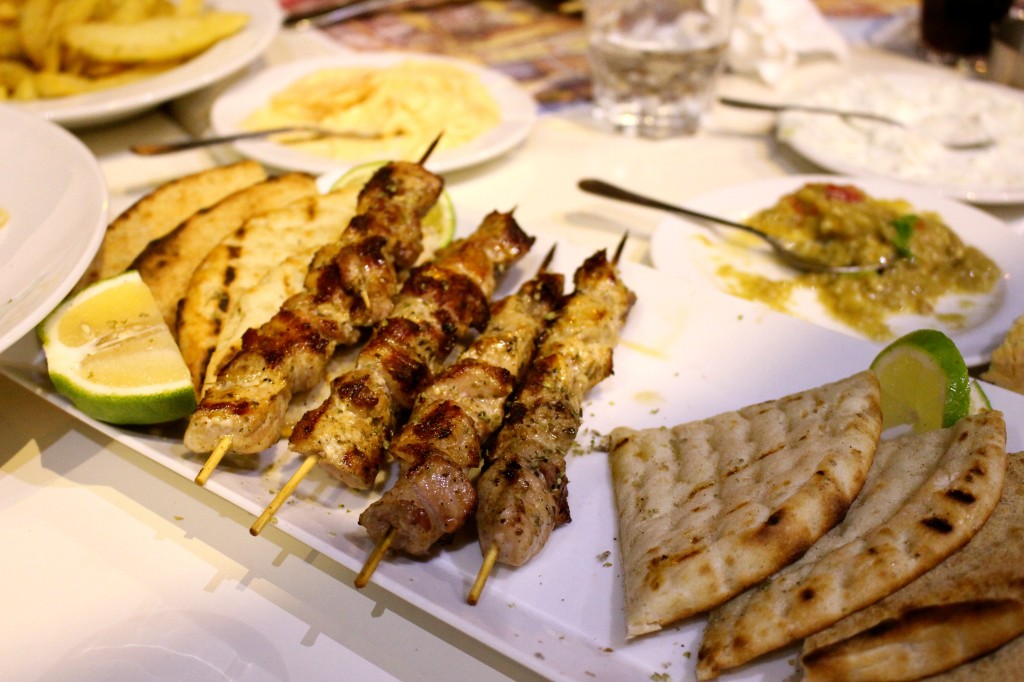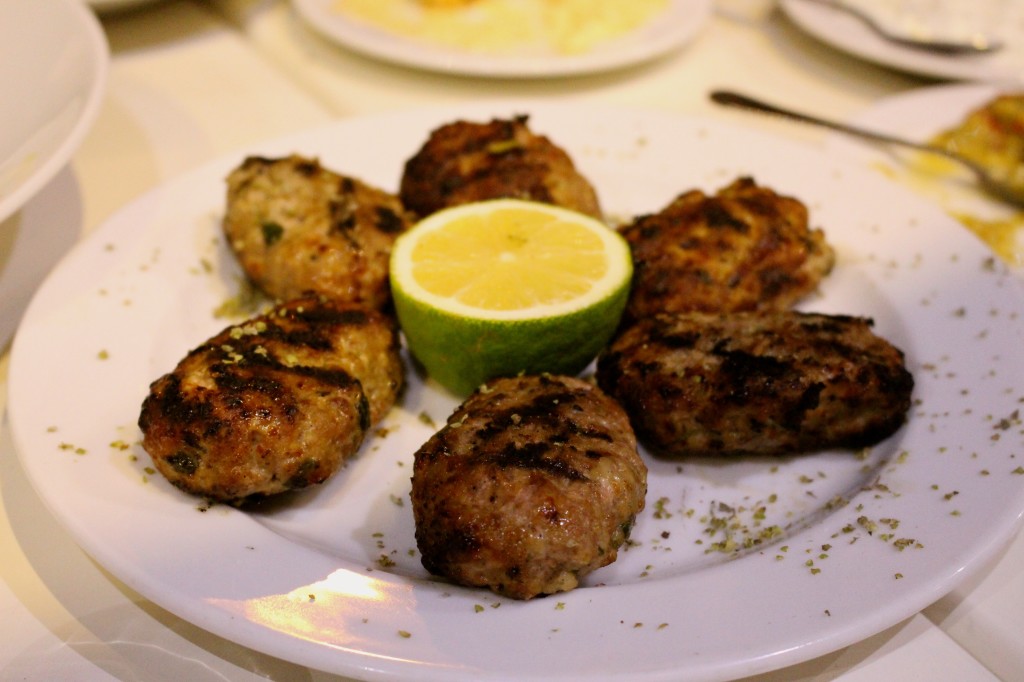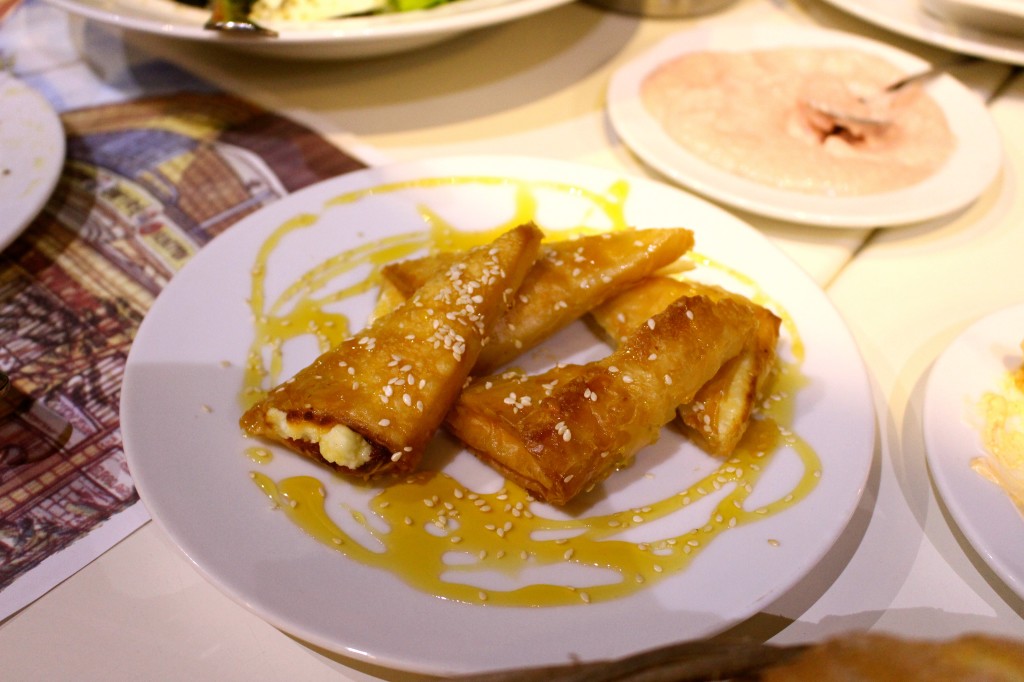 And of course, no meal would be complete without halloumi… this time wrapped in filo and covered in honey.
For dessert, the classic baklava / coffee combination is a must when in Cyprus. Made with layers of filo and chopped nuts, it is held together by honey – not to be missed in this part of the world.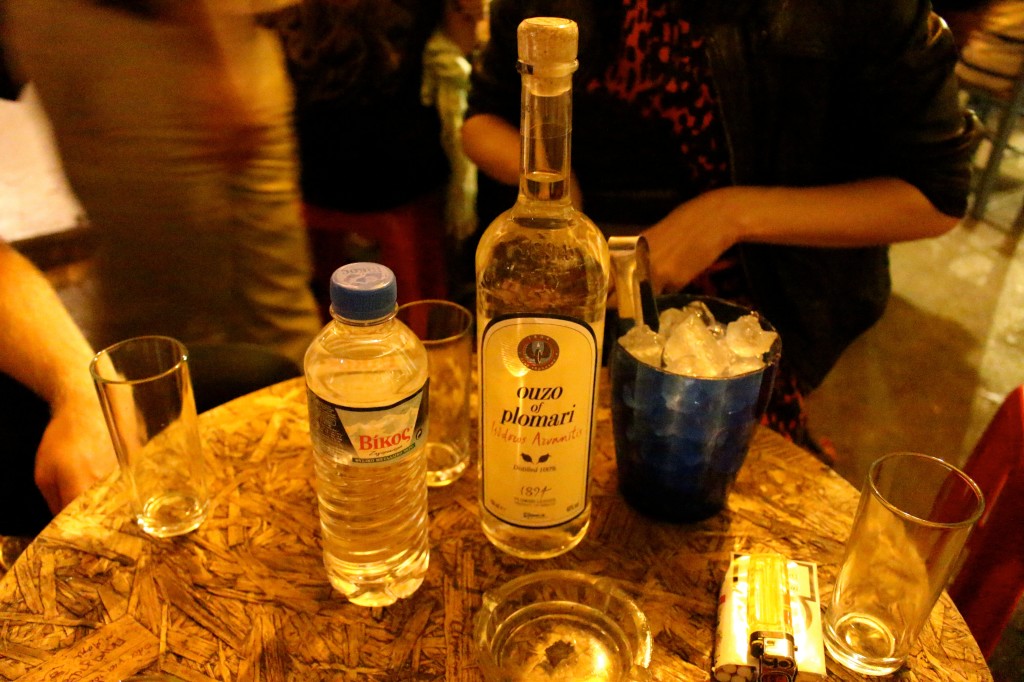 And when in Cyprus… drink as Cypriots drink! Ouzo is an anise-flavoured aperitif that I first tried in Greece many years ago; I actually couldn't stand it then. Now, with older tastebuds and the knowledge to mix it with water and ice, I quite enjoyed it.
These were just a few meals I tried in Nicosia, but throughout my time in Cyprus I had outstanding food. I was blown away by the flavours, the variety, and the quality of each meal, and Cypriot food just shot to the top of my "favourite food" list.
Have you ever been to Cyprus or tried Cypriot food? Which food looks best to you?
Many thanks to the Cyprus Tourism Organisation for inviting me to their beautiful country.