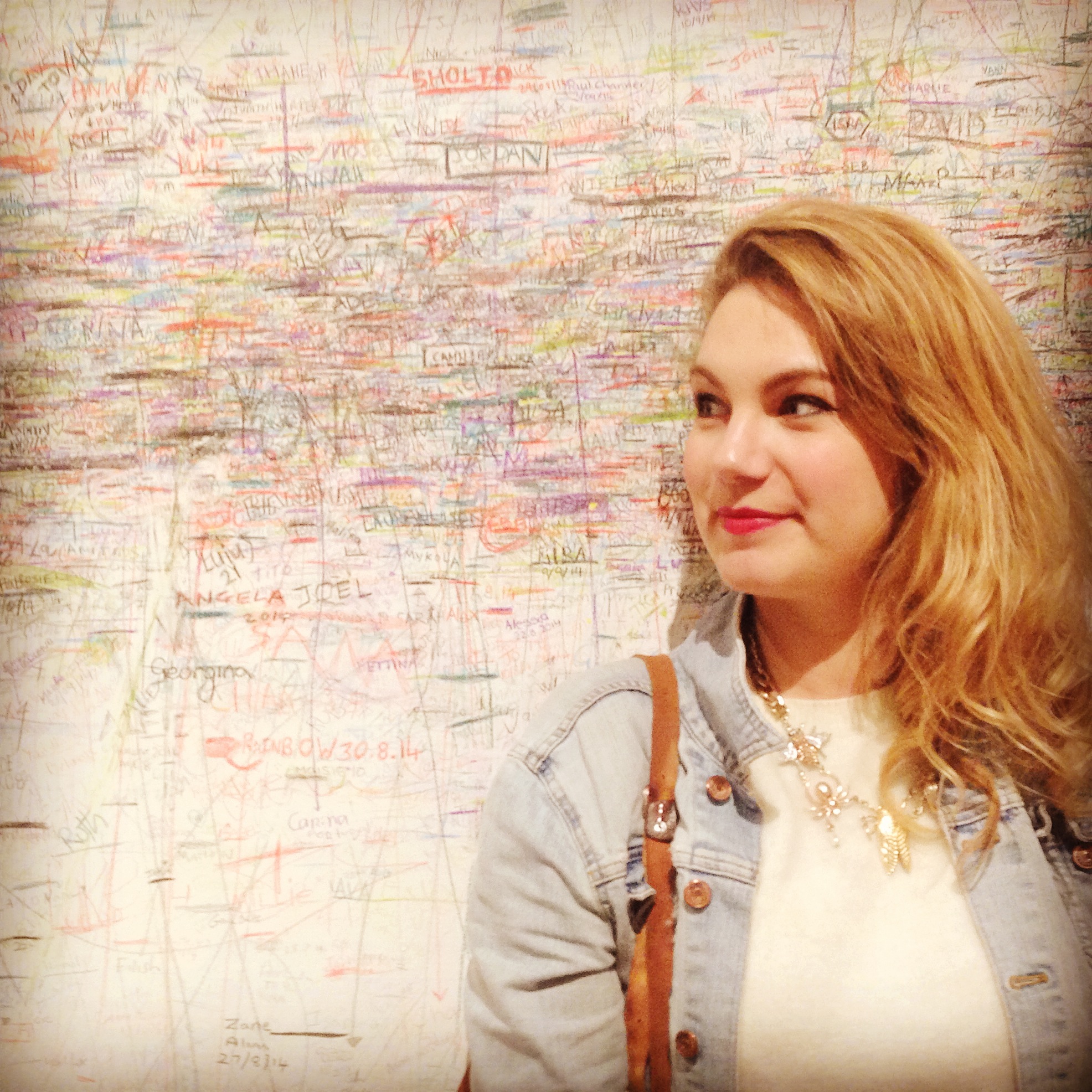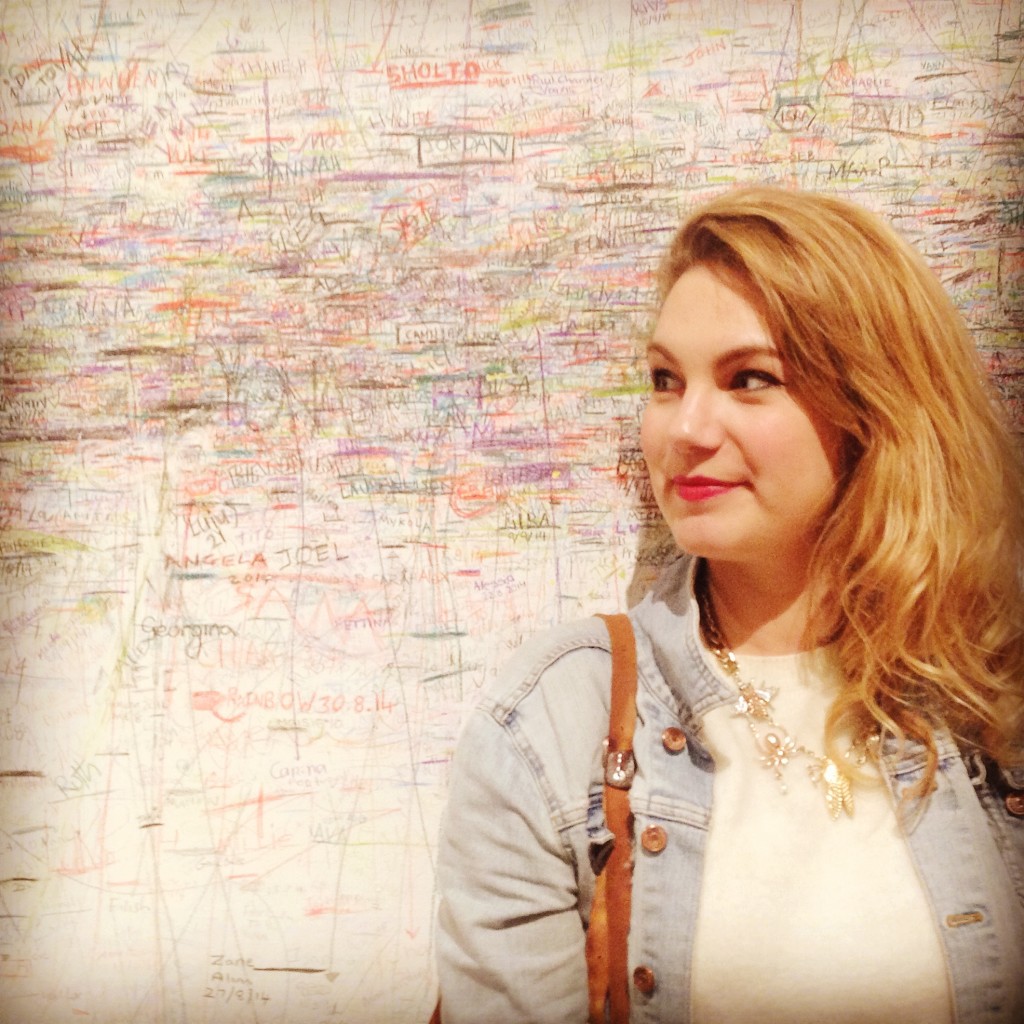 At the Wellcome Collection in London, UK
Yesterday was Canadian Thanksgiving. It has been a bit of a tradition to write on this blog every Thanksgiving; I did it here, when I had just moved to London, and in 2012, when I was in Peru, and in 2011, when I was on a road trip across North America. Yesterday's Thanksgiving was my quietest one ever, with no visits from friends or family, and no traditional turkey dinner. With many texts and a few phone calls, I was still able to connect with these people, and, sitting alone in my flat eating a very ordinary dinner (albeit a "traditional" Canadian one, and by that I mean a box of Kraft Dinner mac and cheese), I realised that I didn't feel sad or lonely. I felt quite the opposite.
And I couldn't help but think of what I'm thankful for, even though I try to do that every day. I'm thankful for my job, my work towards my degree, my friends, my family, my health and the health of those I love. I'm thankful for this blog; not only is it my passion, it has led to so many amazing opportunities (including my recent trip to Cyprus). More than that, it has led to so many amazing friends, and the best community of people I could imagine. I am thankful for every comment, message, email, and share.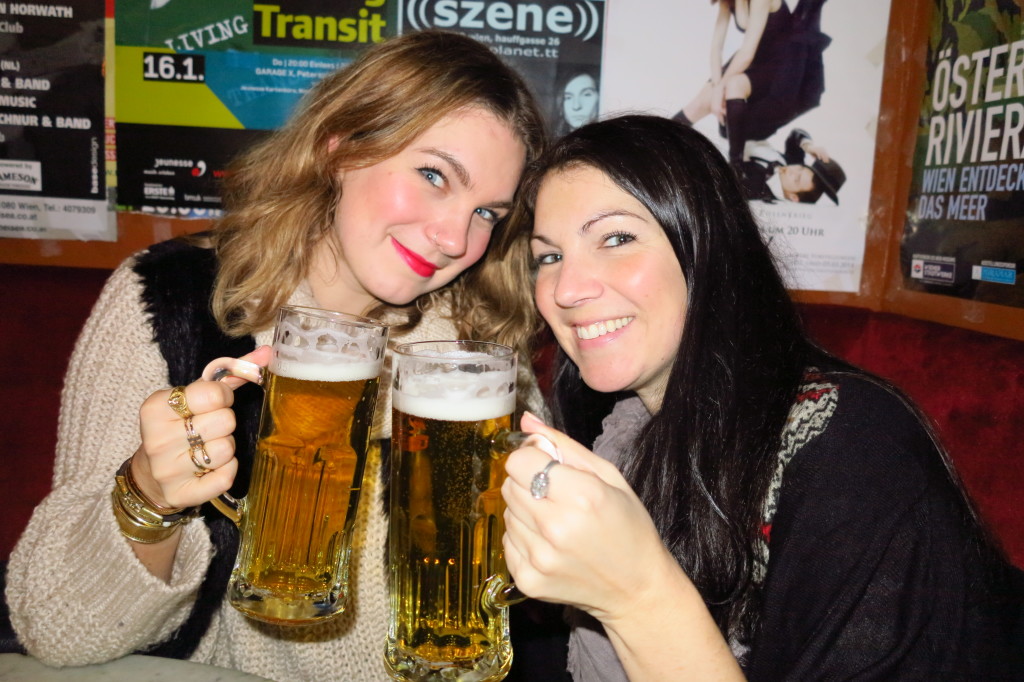 With my sister Zalie in Vienna, Austria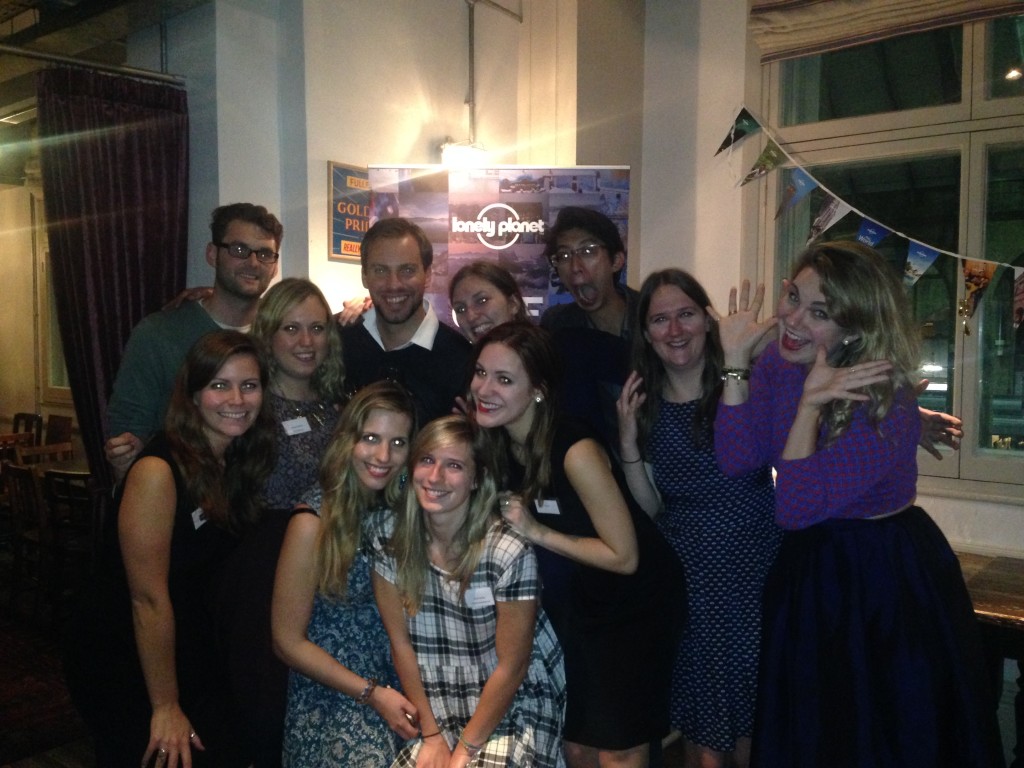 With other travel bloggers in London, UK
I still feel, even now at 30, that I am learning so much. What I've learned the most in my adult life is how to appreciate it all, to not take it for granted. Though I feel that I've always been quite appreciative of the things in my life, I've learned, more than ever before, to be thankful for everything, big or small. I've learned that with gratitude comes happiness and peace – and that sometimes, for no explicable reason, these feelings can change. I try to appreciate even those moments of stress and sadness, to turn them into strength.
All of this sounds annoyingly cheesy, I know. I didn't really used to believe that merely thinking something – thinking of how thankful I am or thinking myself to happiness – would work. But I've had a lot of long, lonely days while on the road, and even since moving to London on my own. I knew that if I didn't change my perspective on life, I could wallow in self-pity, or worse, blame somebody else for my unhappiness or loneliness.
And on an even deeper level, I'm thankful for putting myself in the position of being alone, of potentially being lonely. I'm thankful for being scared, for forcing myself to try new things, for not accepting a stagnant, stationary life.  I'm thankful for the blood, sweat, and tears (and money, and more tears, and more money) that it took to be able to lead the kind of life where travel isn't merely a dream, but a tangible thing, an achievable thing. I'm thankful for the chance to look at a map and point to a faraway place and be able to think, "Maybe I'll go there someday." I'm thankful for that freedom, and I am thankful for appreciating just how lucky I am.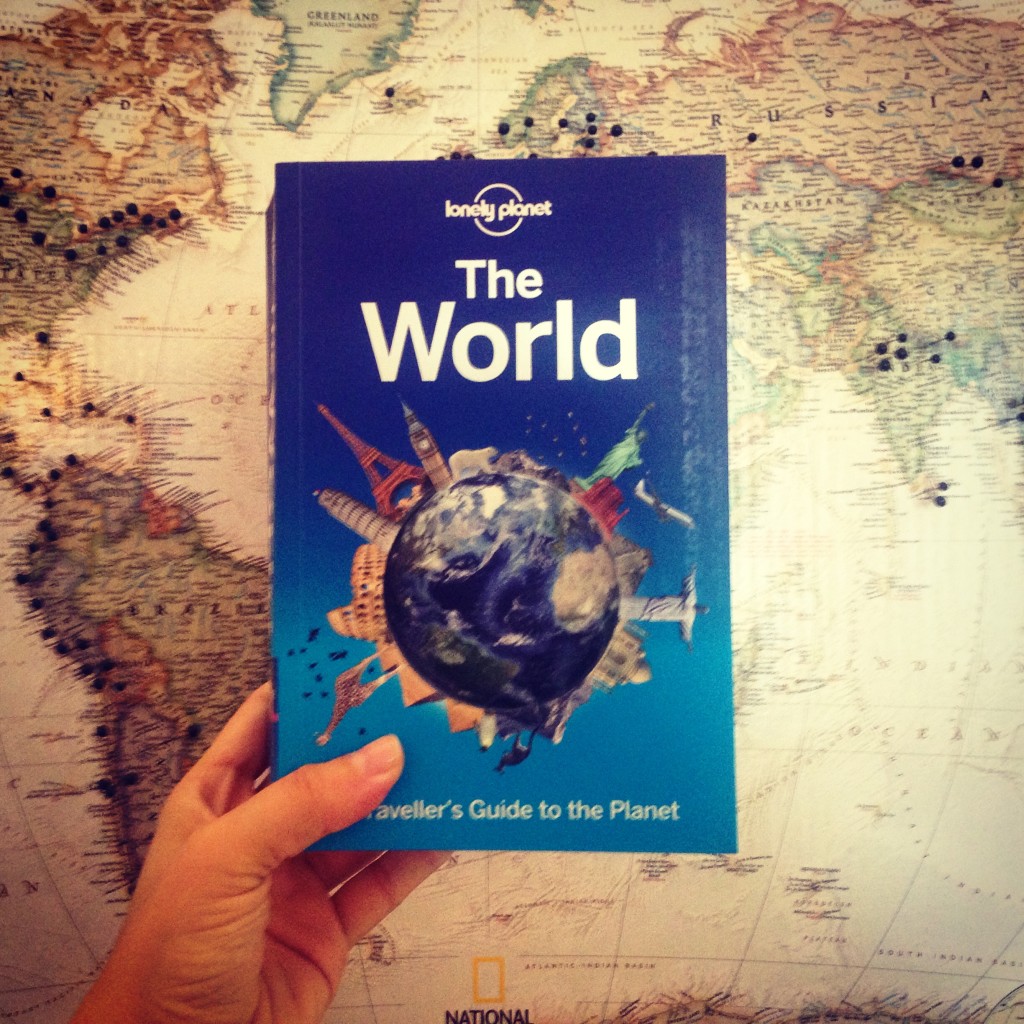 I've got the whole world in my hands… in theory
I imagine that many of you are travellers as well, or people who (I hope) have travel in their futures. And that – on more than just Thanksgiving, but on every day – is why we should be thankful. The more of the world I've seen, the more I realise how very few of us have that opportunity. I am thankful for that opportunity every day, and I hope that you are, too.
One day late, but with the spirit of the day the same, Happy Thanksgiving. Regardless if you're Canadian or not, what are you thankful for?