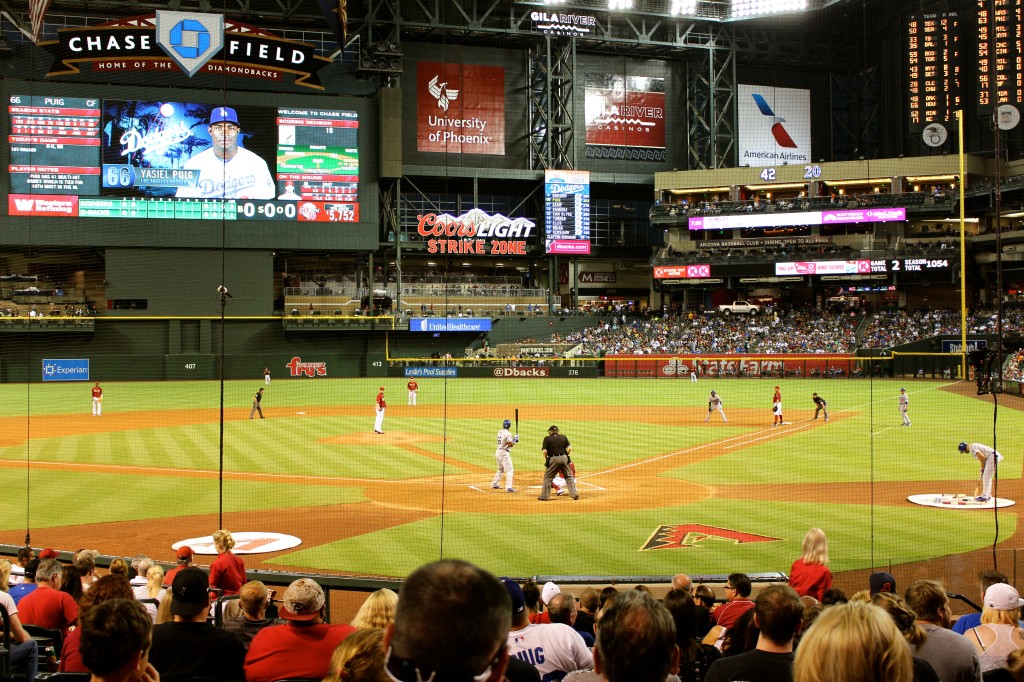 "Yeah!" my dad shouts, cheering loudly alongside the fans beside him. A player has just hit a beautiful home run, bringing in three runs total for the Dodgers. The crowd, split fairly evenly with L.A. Dodgers fans and Arionza's Diamondbacks, or D-Backs, fans, is a cacophony of cheers and groans.
"Wait," I turn to my dad. "Are you cheering for the Dodgers or for the Diamondbacks? I thought you said you were going for the home team."
***
Last night I attended my second ever Major League Baseball game in North America; the first was a Toronto Blue Jays game over a decade ago. I'm currently in Scottsdale, Arizona, where my dad has a house. It's amazing how 40 degree heat, a swimming pool, a good book, and the company of family can melt away all of the worries I was recently having in London.
Although this visit is a very casual one, with the restaurant we choose for dinner the only thing we debate, my dad wanted to get tickets for an MLB game while we were here. Last night the three of us (my sister Zalie is here, too) drove into downtown Phoenix to find Chase Field, home of the Diamondbacks. As soon as I entered the stadium, I was filled with adrenaline: the music, the food stalls, the jersey-cloaked fans. Over the past few years I've been lucky enough to attend a lot of local or regional games, but also a few NHL, CFL, and NBA games, as well as professional football matches in Colombia and Argentina. I would love to one day attend the World Cup.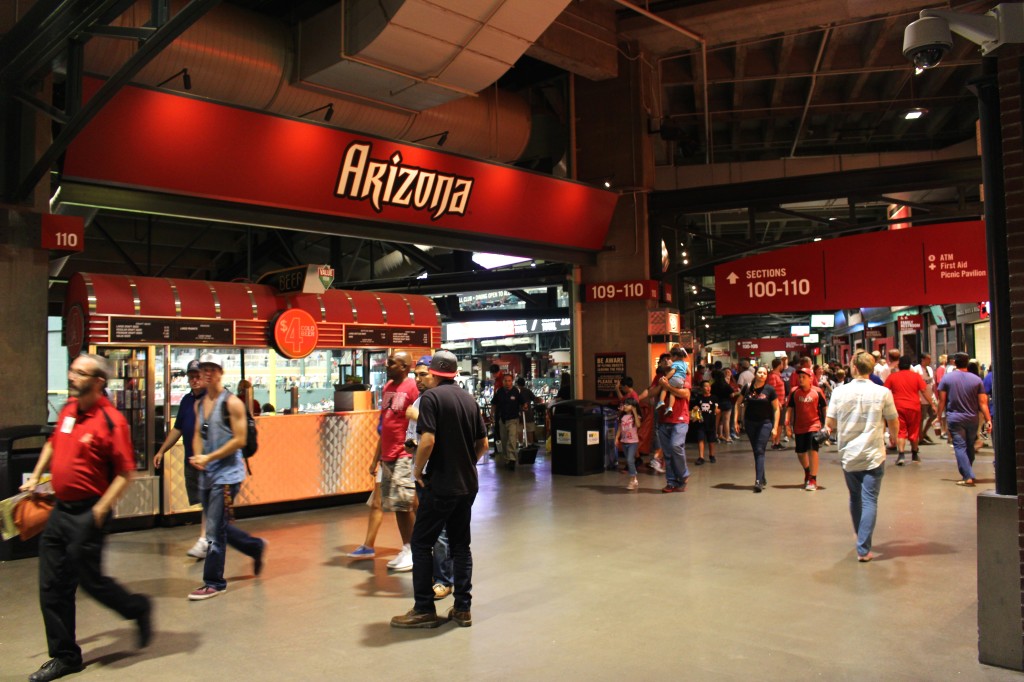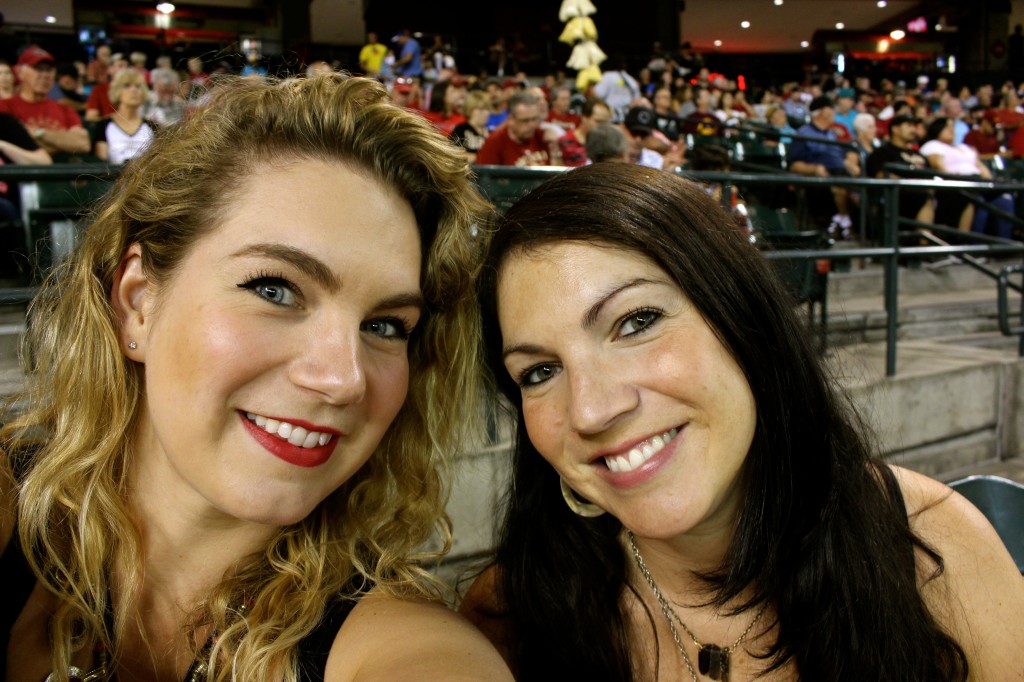 We found our seats – right behind home plate. A few beers and a few hot dogs later, we were settled right in, intently watching every pitch and predicting where all the fly balls would land. And for all that I've always thought myself an "arty" person, the kind who visits galleries and theatres when I travel, I love visiting live sporting events just as much. Whatever the sport, I find I get really into it, and really enjoy seeing the passion and zeal of the fans. I've even started going to sports pubs on my own to catch some games on TV; I barely know any of the players, but I enjoy watching games and think it's a great insight into a country's culture.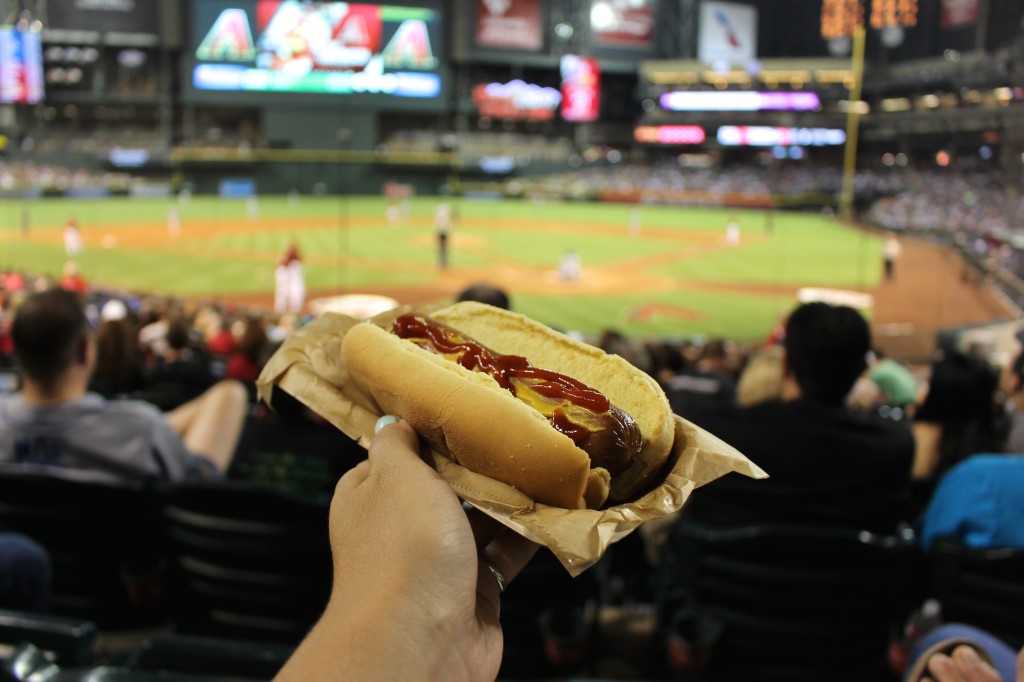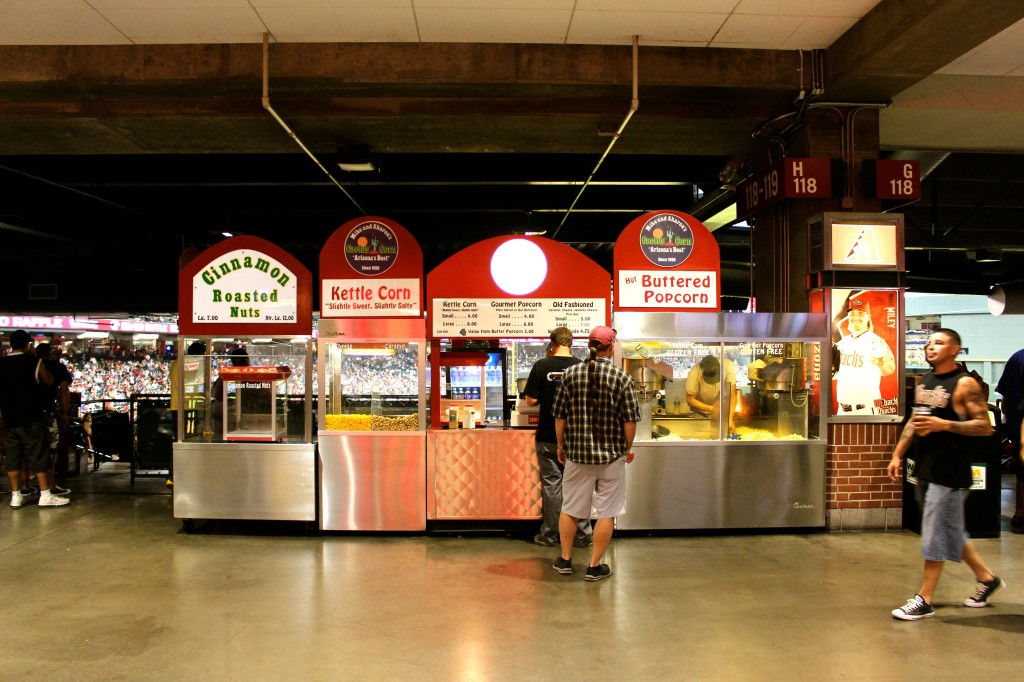 By the time the seventh inning came around last night, the three of us were up on our feet, singing along to "Take Me Out to the Ballgame" with the rest of the crowd. Shortly after, the D-backs struck out.
"Oh man!" my dad lamented, sad that the D-backs didn't complete a run.
"Dad, seriously, are you cheering for the Dodgers or the D-backs? I'm confused."
"You know what?" he responded. "I don't really care who wins, just as long as it's a good game."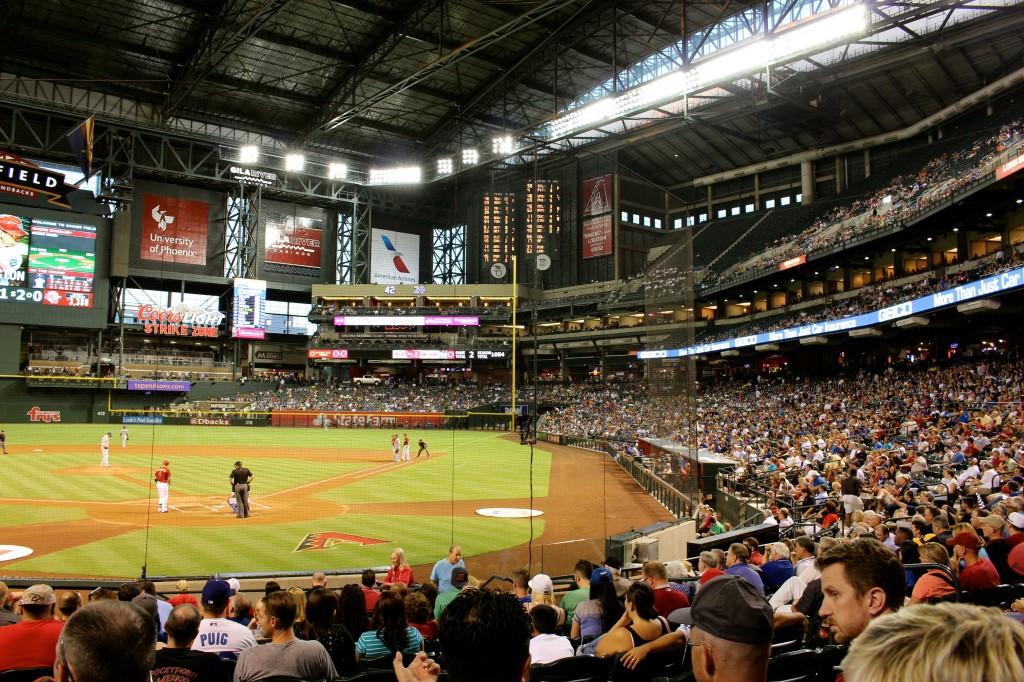 Do you ever attend live sporting events when you travel? Do you enjoy watching sports on TV?