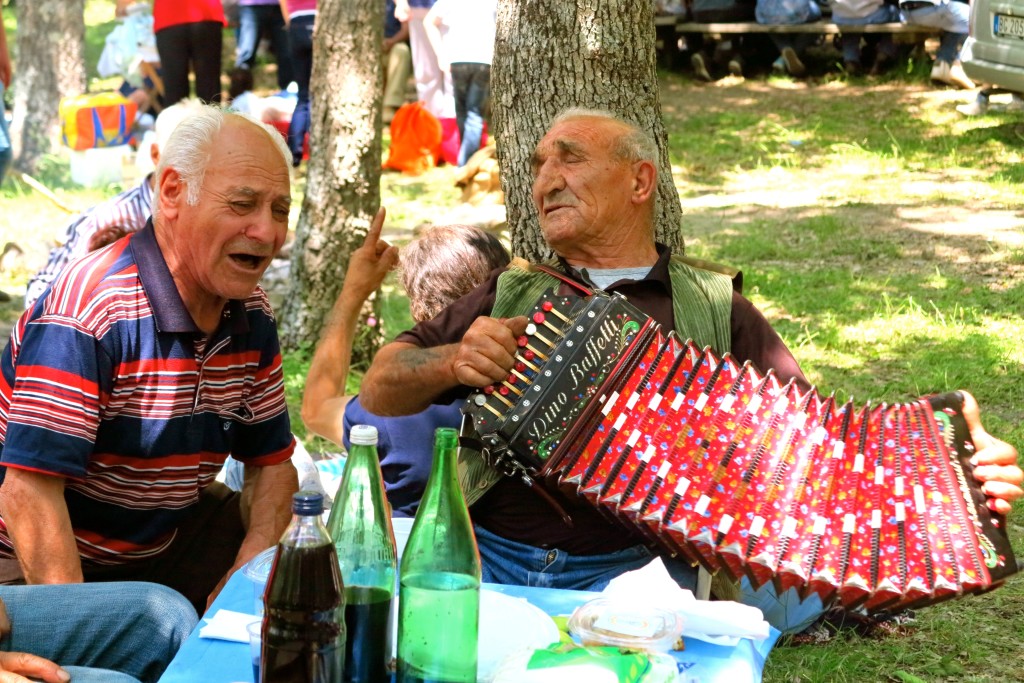 Amid the chaos – the sawing of the huge tree on the ground, the hoards of people in white, the passerbys with their jugs of communal wine and baskets of fresh bread for the taking – a man's voice rang out. It was aching, full of passion. Even without speaking Italian I knew that it was a love song, a song for one that was no longer by his side.
I was in the countryside of Basilicata, near Accettura, where the famous Festival of the Marriage of the Trees takes place every summer. Dating back centuries, this festival celebrates the area's pagan roots. High up above the town, in the forested hills, a large oak tree is cut down; this tree symbolises the groom. Waiting in Accettura is the bride, another tree, although this one is smaller and younger. Men from the region choose the groom before the festival, and, on the day, chop it down and carry it miles through the country to reach its bride.
The festival itself is a sight to behold; everyone was in good spirits, and most were drunk well before lunch. What captivated me most, however, was the music that seemed to echo through the forest from all sides, these songs full of such sorrow and heartache.
When we stopped for a picnic lunch after a long walk (though surely not as long as the chosen carriers of the tree), we sat close to a few old men who would regularly break out into song. As we drank the wine some friendly neighbours had given us – the Italians here loved to ply us with homemade wine, cheese, and fresh fruit, much to our appreciation – the men sang together with an accordion. When they stopped, a few young boys picked up where they left off, proving that tradition remains strong here, passed from generation to generation. Another instrument (which I believe to be a traditional zampogna, although this might not be correct) accompanied the men as they sang, too.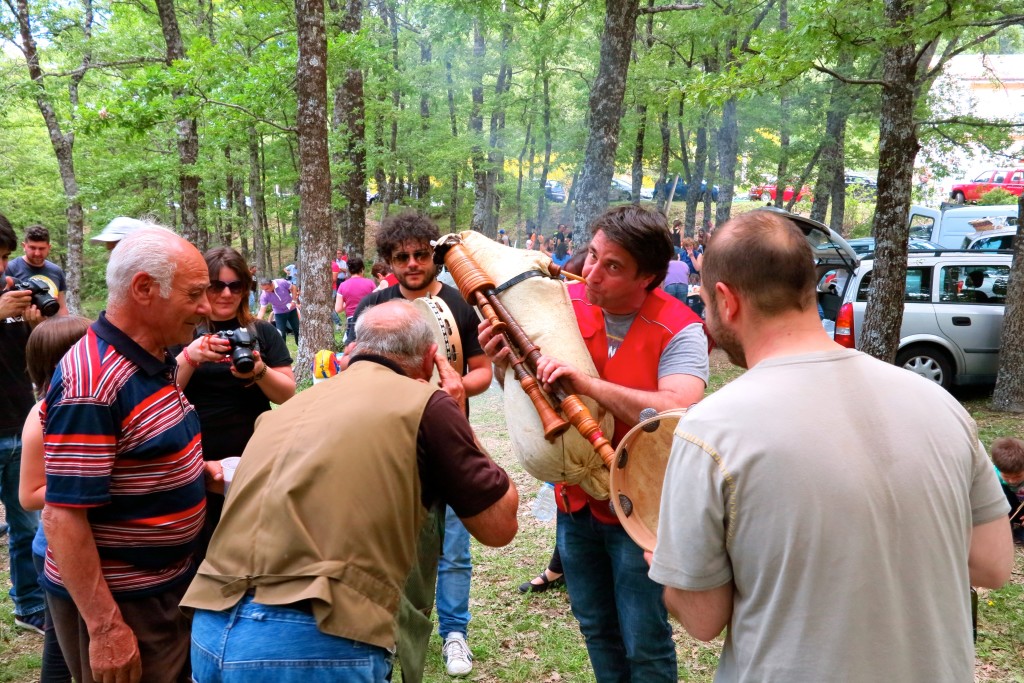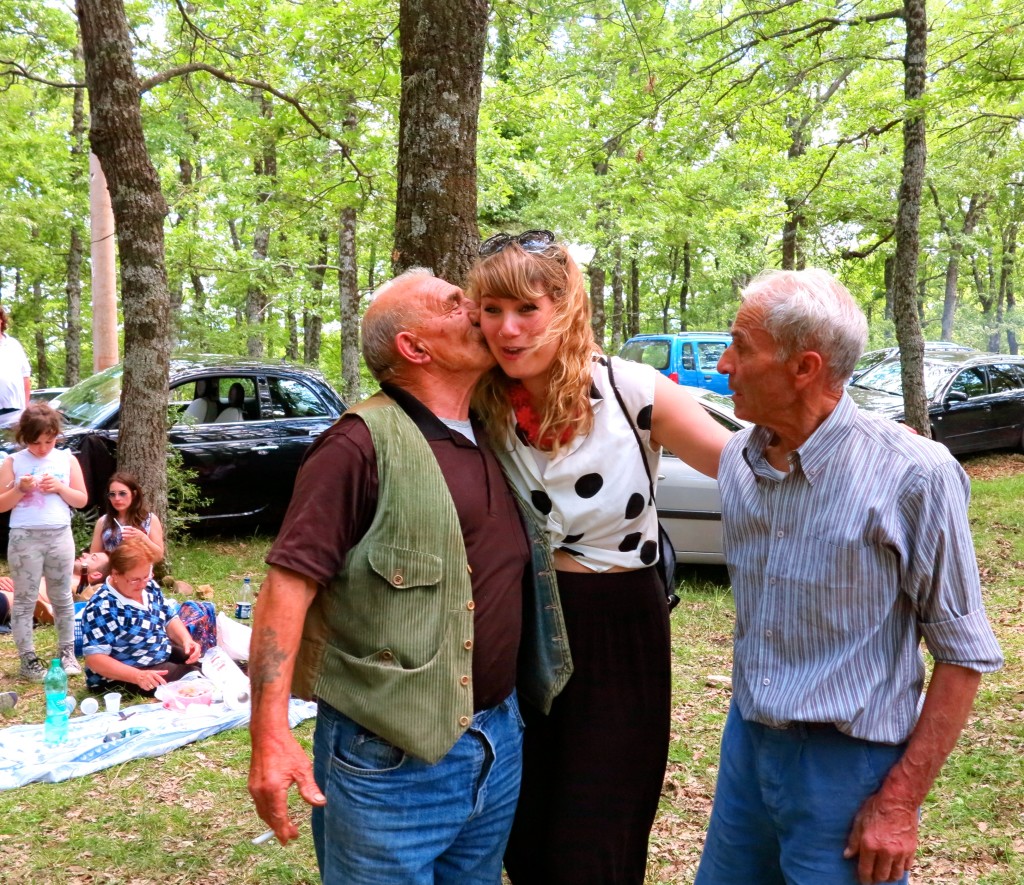 I asked the men if I could record them, and in broken English they assured me it was no problem; they even posed for a few photos with me, and one told me how he had once, many years ago, lived in Birmingham. And while there were so many incredible experiences that day, and on that trip to Basilicata, it was the music that remained with me, and that I think of often.
"This is a song about loving a woman," our translator told me, as the old men broke into song again. "But they cannot have her, not yet."

Many thanks to Discover Basilicata for this amazing opportunity. I highly recommend a visit to the region!