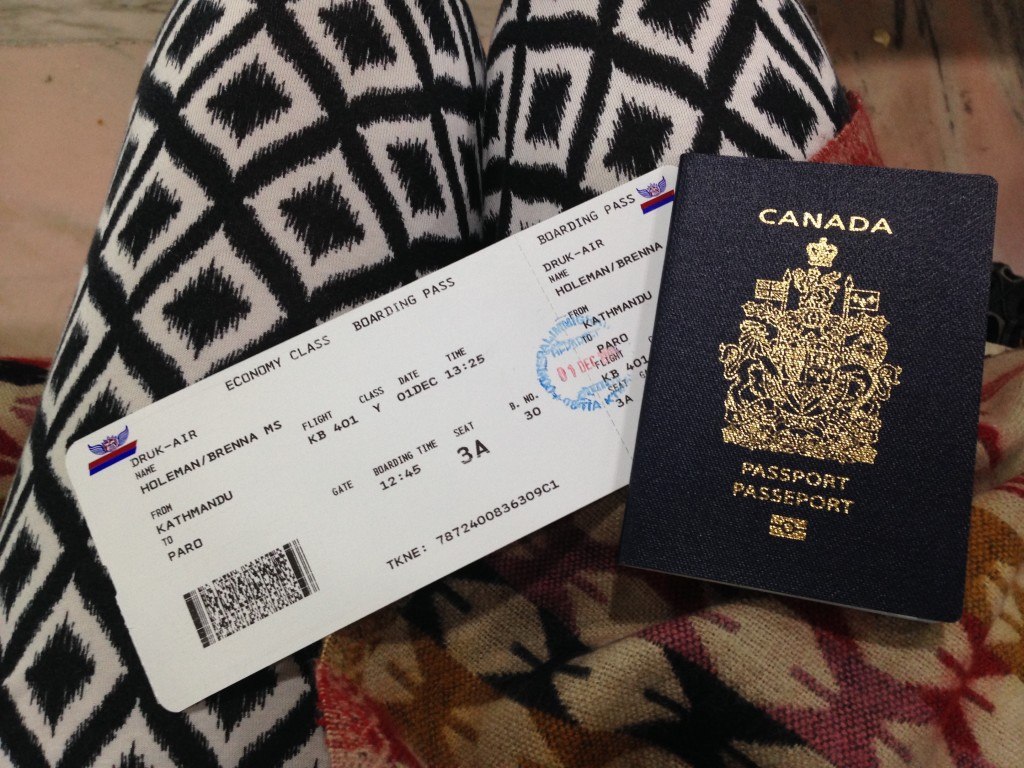 I am writing this from my hotel in Thimphu, Bhutan, where one of the myths of travel in Bhutan has already been debunked for me… that there's very little wifi in the country. Another myth about travelling in Bhutan? That it's difficult to get a visa to visit, or that the government limits the number of visas they grant per year to tourists. So is it difficult to get a visa for Bhutan?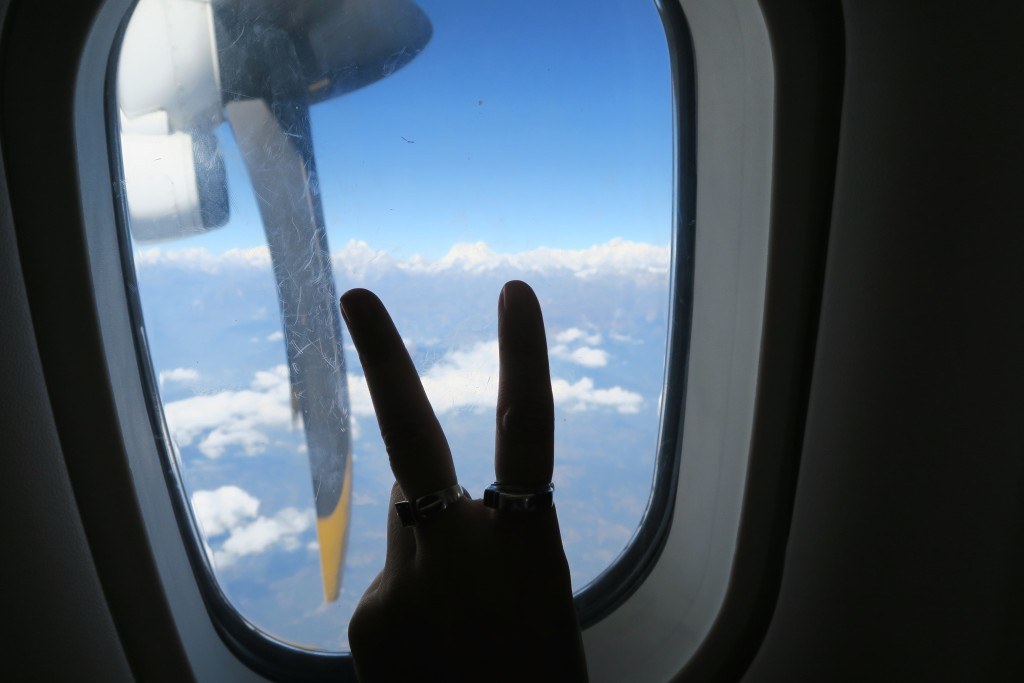 NO. I have experienced much more hardship and/or complications with visas for Russia, Mongolia, China, Myanmar, Brazil, India, Vietnam… the list goes on (each of these countries required that I physically go to an embassy, provide extensive paperwork, pay a fee, etc.). Getting a visa to Bhutan is nowhere near as difficult as you may think, and it is a total myth that the government limits how many tourists can visit per year.
All tourists visiting Bhutan need a visa, unless you hold a passport from India, Bangladesh, or the Maldives (Indian visitors may also use their Visitors Identity Card). The only other exception to needing a visa is if you are officially invited by a Bhutanese citizen "of some standing" (pretty sure that means the royal family), a volunteer organisation, or if you are invited as a guest of the Bhutanese government. Keep in mind that all tourists, from any country, must have a passport that is valid for at least six months.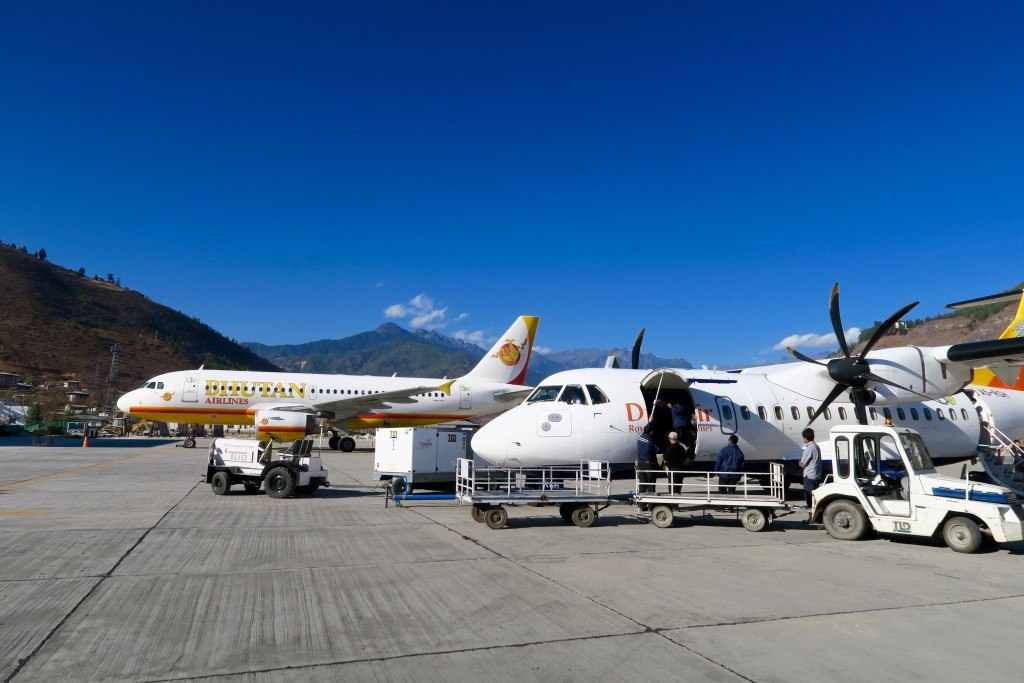 What isn't a myth is that you have to pay a certain amount per day, and you must book through a licensed Bhutanese tour company*. Here's a list of licensed operators in Bhutan; you must only book with one of them, or you risk not being allowed to enter the country. This is done in order to ensure the "High Value, Low Impact Tourism" policy that the country has adopted. Through this policy (i.e., paying the daily fee), tourists get the most out of their visits, and Bhutan is not overwhelmed by mass tourism.
Your tour company will arrange your visa for you; once you have paid them in full and emailed them a copy of your passport photo page (or even just a photo of it, which is what I did), they will send you an official letter which you print out and take with you on your travels. Essentially, the only difficult part about getting a visa to Bhutan is the email correspondence and the money transfer, but even those are of little inconvenience in the grand scheme of things. The $40 USD visa fee will be included in your total tour cost, so you should not have to pay anyone at any airport. You will need the print-out of the official letter before boarding a flight to Bhutan and at the immigration counter when you land.
When you land in Paro, you will go through immigration, where you'll show your passport, landing card (provided on the plane or in the airport), and official letter (while I always recommend travelling with passport photos, I did not need to provide a photo to anyone). You'll then get a stamp in your passport, and… that's it! You're officially in Bhutan, a beautiful, inspiration, and extremely peaceful country**.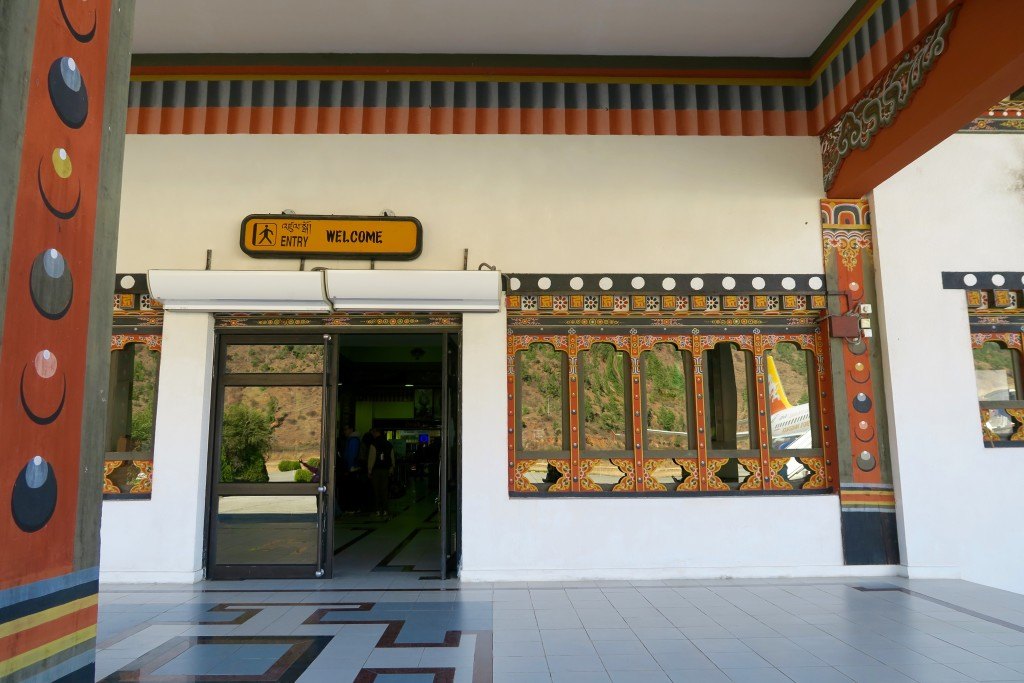 So, to clarify:
-once you book your trip and pay your tour company, they will arrange your visa for you
-all you need to bring is your valid passport and the official letter your tour company will send you
Please don't let a myth that it's difficult to get a visa to Bhutan stop you from considering a visit to this incredible country. For more on obtaining a visa for Bhutan and other travel requirements, check out the official Tourism Council of Bhutan's page.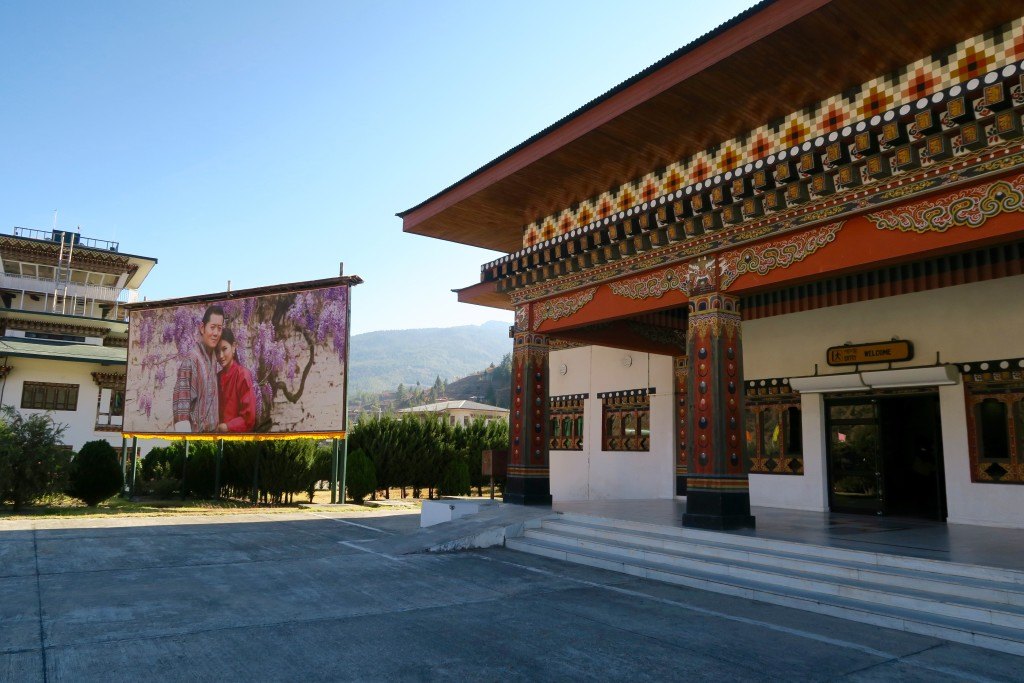 I'm so excited to write more about my adventures here, and to write more about the myth that travel in Bhutan is outrageously expensive (it's not, not when compared to a mid-budget trip to Europe… but more on that in a few days).
*And when I say tour company… don't panic. This doesn't mean you'll be shuffled onto a giant bus with thirty other people. When you book with a tour company, you and your travel companions are the only people on the tour. So, for example… my mum and I booked with Bhutan Namdruk Adventure, which means that it's just the two of us with our private guide, Thinley (whose company I highly recommend). While I will expand on the cost in more detail in another post, you pay $250 USD per person, unless (like my mum and I) you travel in low season, when you'll pay $200 USD per person. Again, I'll write more about this later, but keep in mind this includes your visa fees, a private guide, all accommodation, all transportation within Bhutan, and all meals. Part of this payment also goes toward maintaining Bhutan's culture, providing free education and healthcare, and preventing poverty. 
**I'd just like to state here and now that I am not a travel agent or government official – so please don't hold me accountable if your experience is vastly different or if things change in the future. Everything stated here is simply from my own experience!
Did you think that it was difficult to get a visa to Bhutan, or that there were limited visas given per year? Would you consider booking a trip to Bhutan, or have you already been?