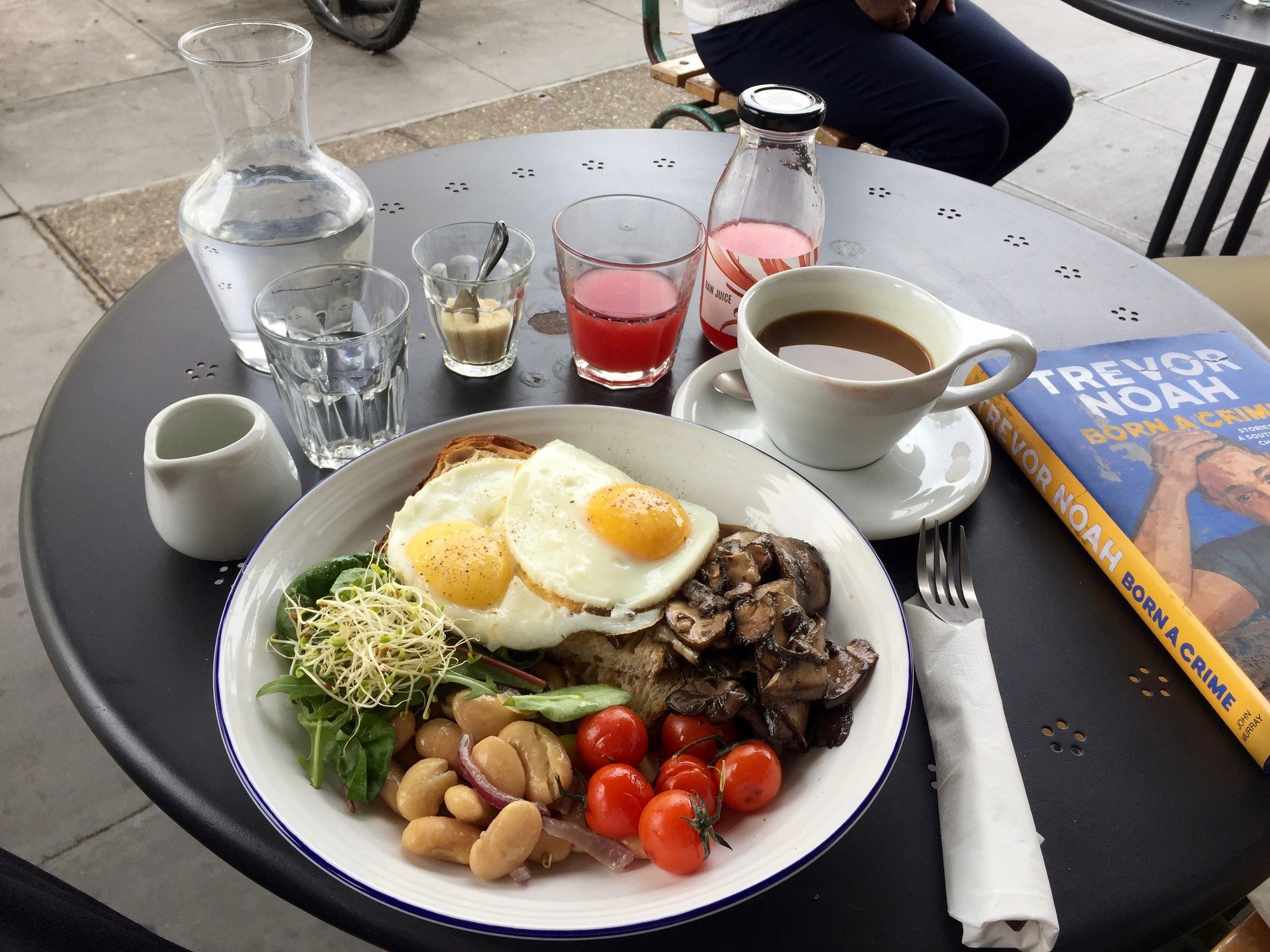 A healthy breakfast at The Hive Wellbeing in East London, my favourite café
Nearly eight months ago, I embarked on a journey. A journey that shouldn't have been that difficult – no really, it shouldn't have – and yet it was something I had to consciously think about until, well, I didn't (which took about two to three weeks).
Eight months ago, I gave up my two biggest vices in this world: alcohol and men.
The results? Giving up alcohol in particular led me to be quite healthy in general, so I lost weight, became more productive, and saw my happiness levels increase. Don't you just hate when something like that actually works? Damn it.
Over that month span, I wrote weekly accounts of how I was doing along the way. And – spoiler – although I succumbed to both vices while on holiday in Italy (c'mon, it would have been blasphemous NOT to succumb while in Italy), I felt great both physically and mentally. I wrote nine blog posts, the most I've done in years, and I had way too much fun writing those recaps.
If you're interested, you can read them here:
My Month Without Alcohol and Men… Part One
My Month Without Alcohol and Men… Part Two
My Month Without Alcohol and Men… Part Three
My Month Without Alcohol and Men… Part Four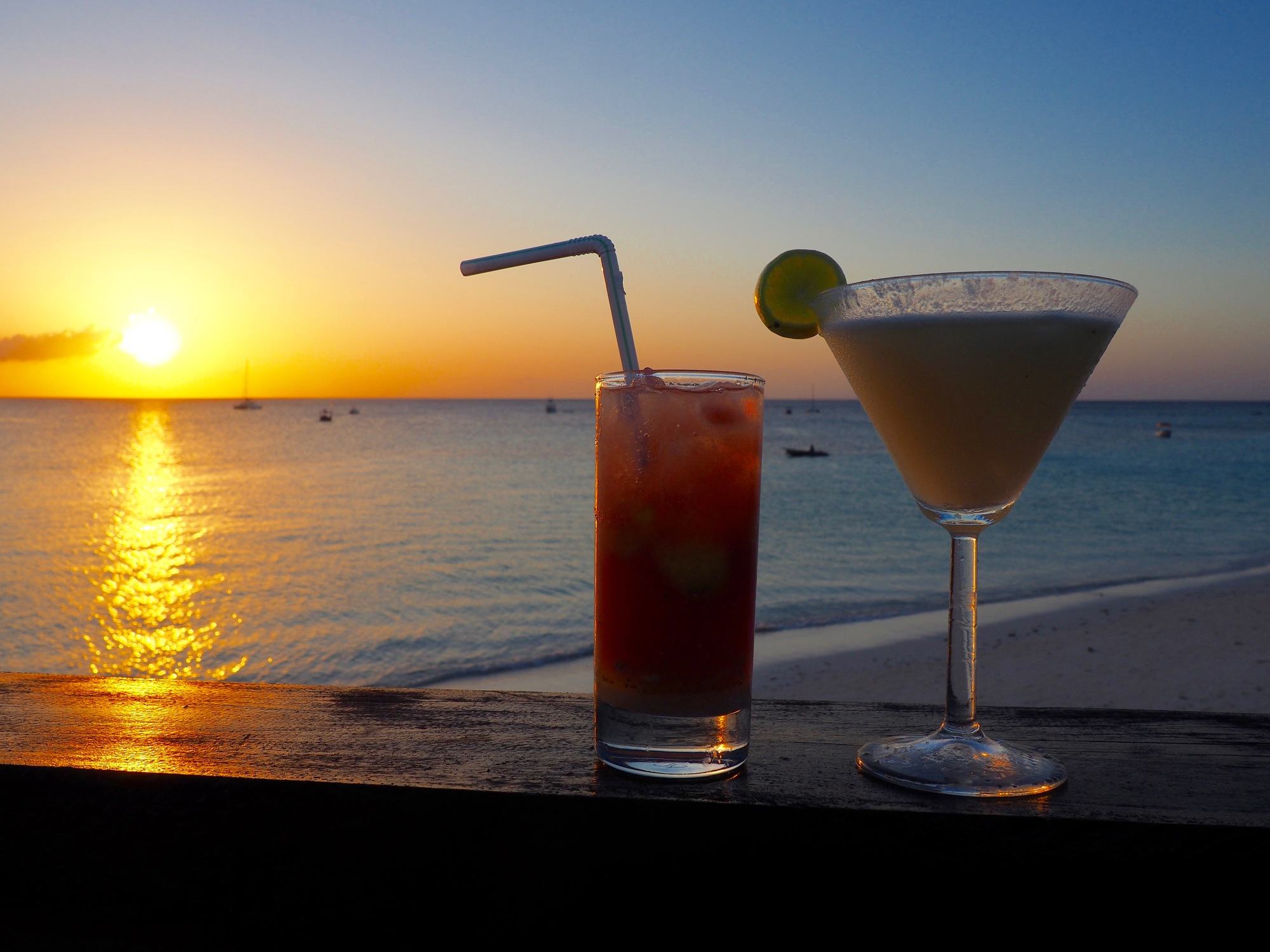 Goodbye, sweet nectar: drinks in Zanzibar, Tanzania
But you can guess what happened come February. I went right back to my whiskey-swigging, man-eating ways*, reignited my love for all white carbs, and didn't feel as motivated to write. No surprises there. Living in a city like London – a place so diverse, so energetic, and so on all the time – means there's always a party or event or new bar to go to. There are hundreds upon hundreds of restaurants I want to try, no exaggeration. When you couple this with the fact that I am a hedonist and have no willpower, it makes for a very dangerous combination. I am always up for dessert or for another drink. I'll always suggest an appetiser, even if I'm not that hungry. I love eating out, trying new bars, and am, quite frankly, a bit of a greedy-guts. It's not good.
As if that pasta-loving, wine-drinking, I'm-gonna-eat-the-last-cookie-no-apologies-given gluttonous monster wasn't enough, I'm also lazy as hell (future suitors, are you taking note? I'm clearly a catch). I would happily sleep for eight to ten hours a night, then laze in bed reading in the morning for another hour. I watch way too many movies, always put things off until tomorrow, and have perfected procrastination like an art form. If I want to do it? I'll put everything aside and do it with fervour. If I don't want to do it? Nah. I'm going to wait until the very last possible moment to get it done, or just not do it at all.
Case in point? Exercise. Although I walk anywhere between 8,000 and 15,000 steps a day, I am really averse to working out. I honestly don't think I'd mind it when I got going, but I'm so freaking lazy that I never even think to start, if that makes sense.
OK, so do we all have a clear image of me right now? Boozin', stuffing my face, barely moving an inch off the couch?! All right, it's not that bad, but I'm definitely not as healthy as I could be. On top of that, I just finished over three months of travelling across four continents (Asia, Africa, Europe, and North America), and I've long struggled to eat healthy when I'm travelling. Even now, back in Canada for the next month, I've eaten pretty much nothing but white bread. Why? Because I'm renovating my house and it's the easy thing to do. I also really like sandwiches and bagels, so… yeah. There's that.
In exactly one month I will be flying back to London, and a week after that, I'll fly to Italy for a couple of weeks with my sister. I can tell you right now that the second I get back to London I'm heading straight to my favourite pub to see my friends. And I can also tell you that the second I land in Italy with my sister we're heading straight to the closest family-run restaurant where I can eat my weight in pasta.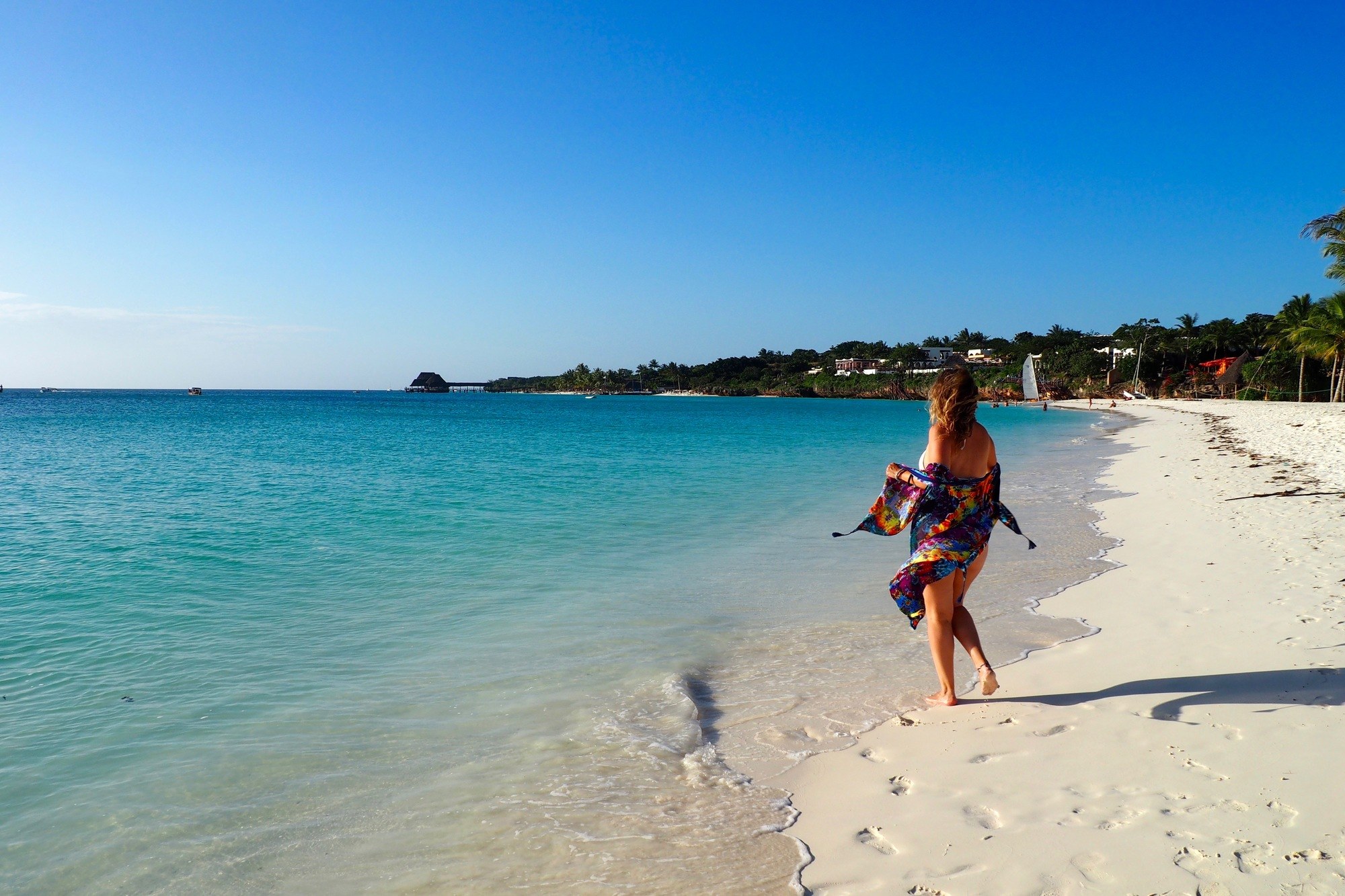 Looking for that Zanzibar zest again…
So I've decided to give this whole healthy lifestyle a go again over the next four weeks. I'm going to document the days much as I did in January, and keep track of how well (or how poorly) I do. Much like the digital detox I just took, I want a chance to feel healthy and… flush out my toxins? Is that what people say?! I just know that I want to feel more of a spring in my step again, especially as the past few months have been so crazy. I want to take care of myself physically, and in the process, take care of myself mentally as well (I'm still not feeling very motivated to write, even though I have so many blog posts planned from East Africa).
So expect a renewed obsession with sparkling water, adventures in quinoa, and a feeble attempt to get more active. Expect tears when I find out Caesars are on special nearly every night of the week (Canadians, you get me on this), there's a Forensic Files marathon on TV just as my dad invites me to the gym, and I can't be sure if I'm hallucinating or if the smell of barbecued meat really is always in the air. But I'm ready to try this. Again.
Stay tuned for next month, when I'll reveal how I did!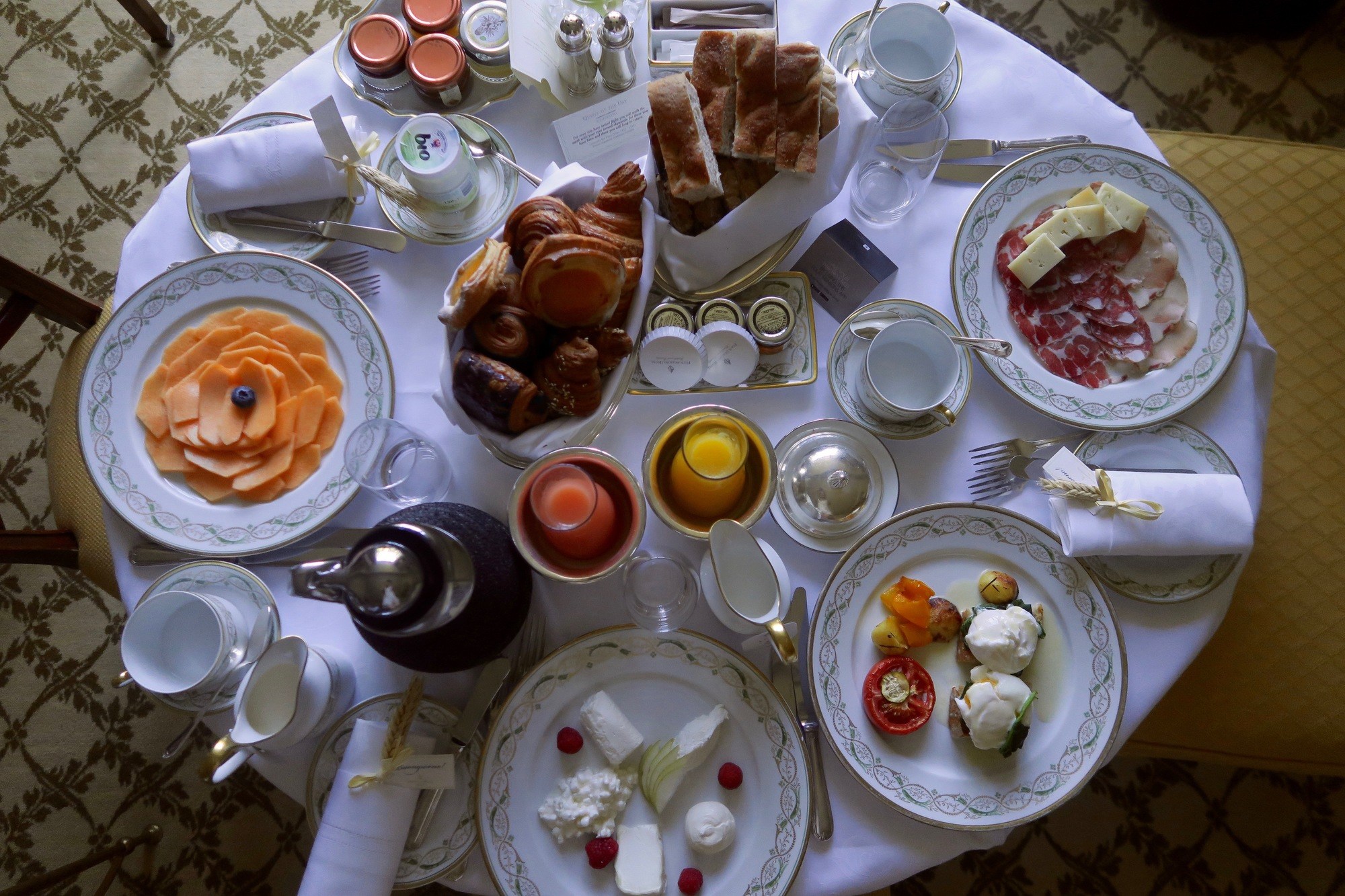 Beautiful, beautiful breakfast in Florence… some of it's healthy, right?!
Do you find yourself going through healthy and unhealthy periods, like me? Does your health correlate to how productive and creative you feel?
*Hah, no, I wish. I saw Atomic Blonde at the cinema last week and am pretty much obsessed with Charlize Theron as Lorraine. How can she be so beautiful and so cool and so badass?! Quite frankly, I'd give up my firstborn for that white pleather trench coat and those black boots, no lie. Anyway, my February was less "drinking straight whiskey while making out with hot German men" and more "drinking cheap red wine at the pub while wondering if it's socially acceptable to flirt with a bus driver while he's driving because, damn, that guy was kind of hot, and, oh god, I'm so single".