If you've read this blog for a while, you know that I very rarely partner with companies or tourist boards on this site or its social media. I've certainly relaxed my stance on this in the past few years – I'll accept the occasional press trip or work with the occasional travel company if I feel that it's a good fit and/or I've used the company before – but I'm always hesitant to work with too many companies because, well, too much sponsored stuff sucks.
That being said, when Trover, a travel photography app/website that helps you plan and organise your trips, got in touch, I sat up and paid attention. I've known about and used Trover for a long time, as have many of my fellow traveller and friends in the travel industry; it's for travellers, and best of all, it's by travellers, so you know you're getting the best of the best.
What I like the most about Trover is how specific it is; unlike Pinterest or Instagram, it sorts through all of the irrelevant photos or information and provides you with only the best and the most useful. It's a more curated and organised way of researching your destination – everything is geotagged – and a much easier way to find inspiration for all the things you want to do whilst you're there.
Take Monterosso al Mare, for example, one of my favourite villages of Italy's Cinque Terre. If I search for Monterosso on Instagram, I get this: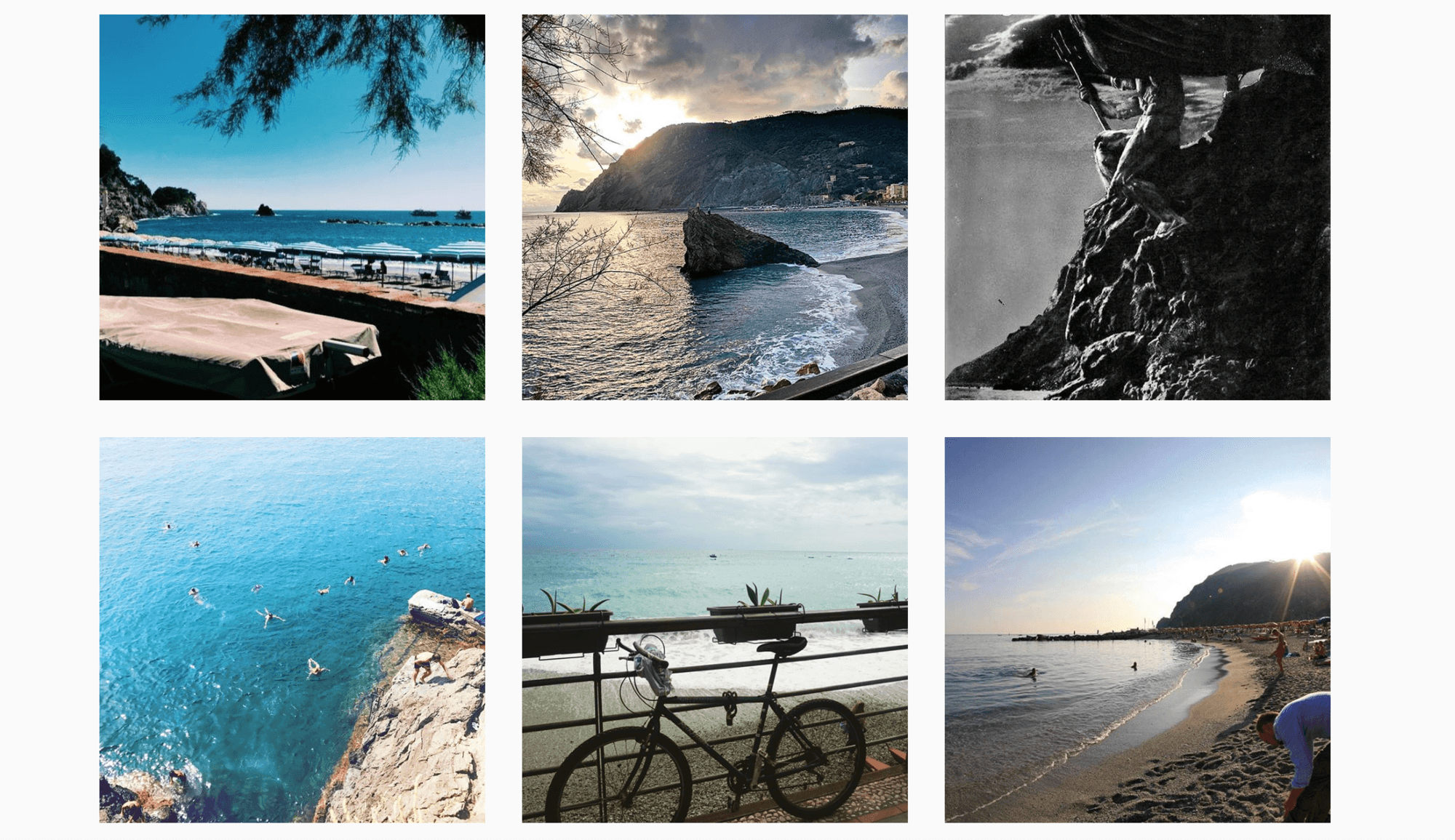 There's nothing wrong with these photographs, but there is absolutely no information given about the village or what I should do whilst there in 95% of these captions. I am totally guilty of this, too; so often I post a photo on Instagram with a catchy quotation or maybe even a caption that is totally unrelated.
Pinterest is the same; so often I look at Pinterest and see a lot of pretty photos, but when I actually click the related link, I get very little useful information. For example, the other day I clicked on a beautiful image that promised me an in-depth guide to solo female travel… and what I got was a 300-word blog post that told me to wear a fake wedding ring. Um, OK, thanks. Both platforms, while beautiful and addictive, can sometimes lack substance.
Meanwhile, when I search for Monterosso on Trover, I get this: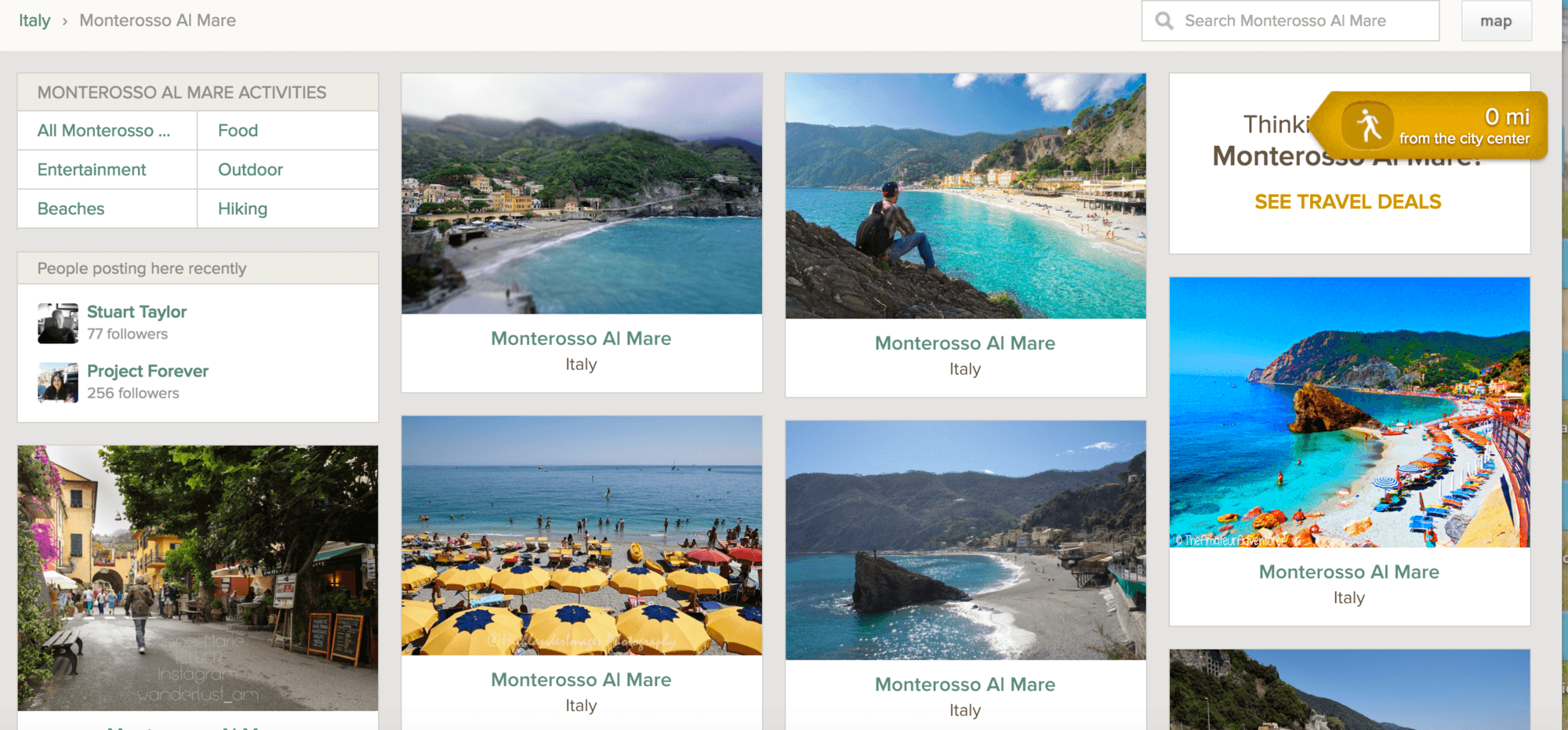 Now we're talking. I can even click on a map and see more specific locations as tagged by users: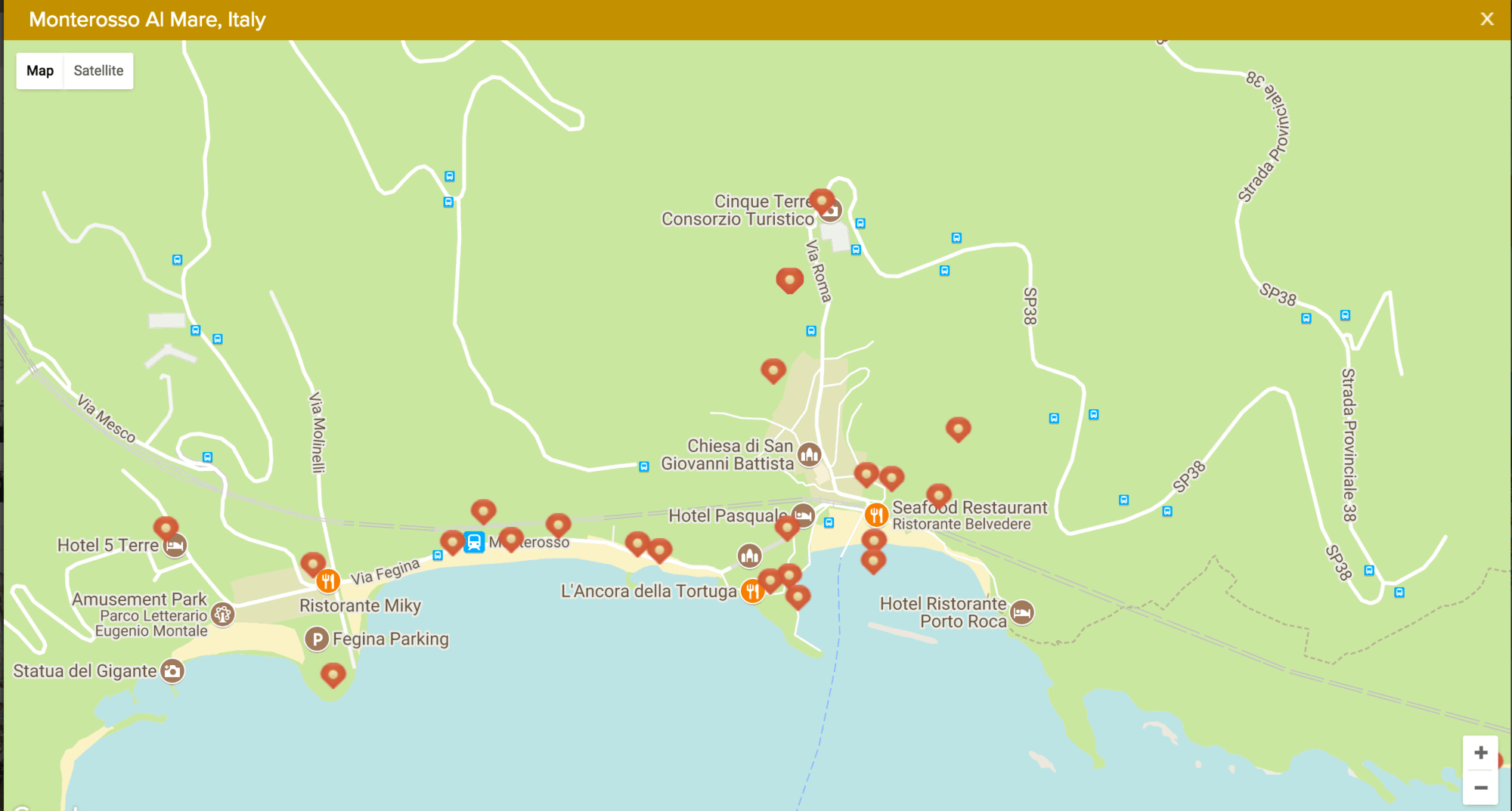 Or, if I want something specific, like the best hiking routes near Monterosso, I can go deeper still: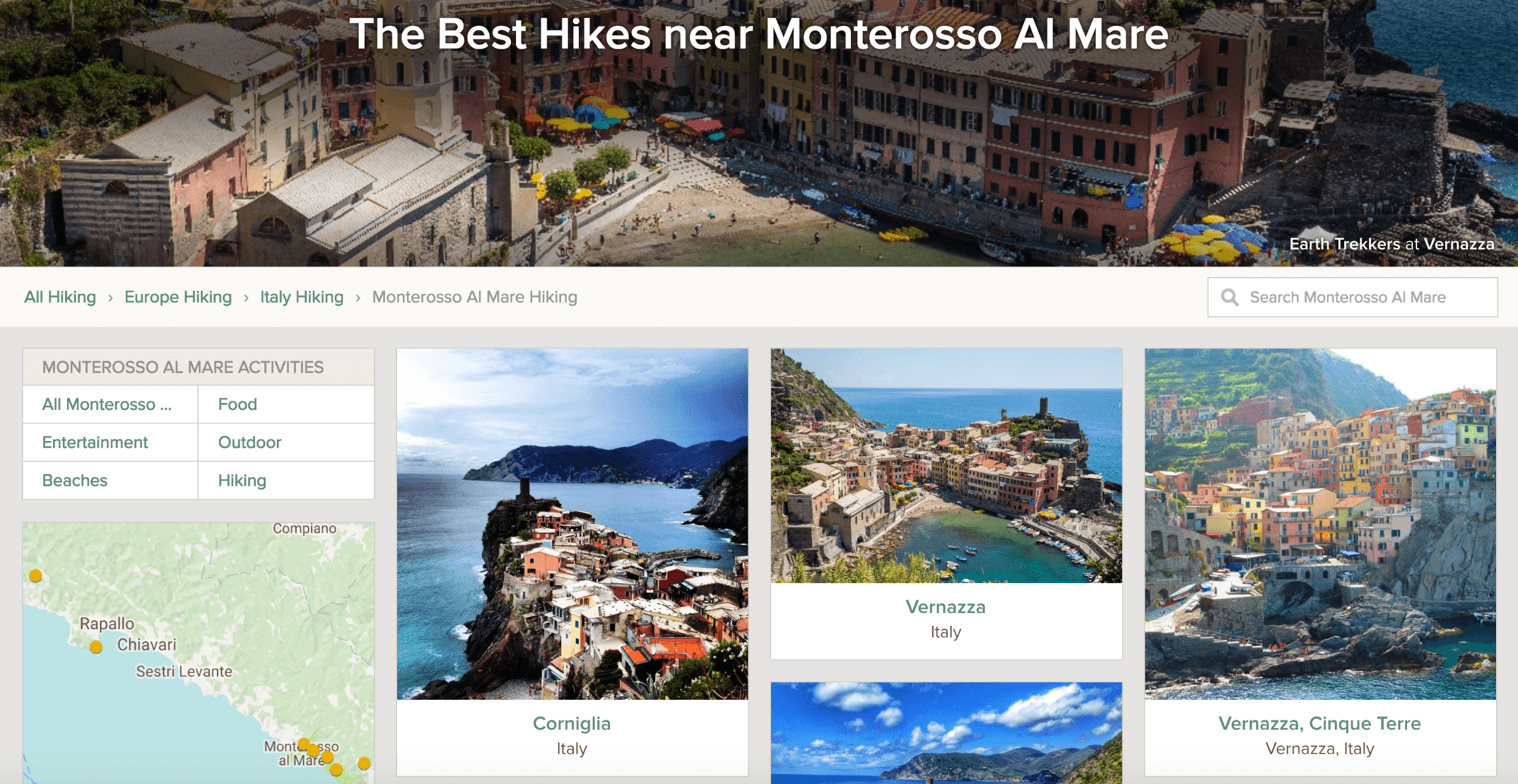 Bottom line, Trover is much more in-depth and useful when it comes to curating your travel planning and inspiration, because the Trover community is there to help; it's not overrun with people spamming posts with hashtags to get likes (*cough* Instagram *cough*) or favouring pretty photos over useful information (*cough* Pinterest *cough*).
Forget weeding through thousands of selfies or blurry images, Trover provides you with real, helpful information alongside great photography. It's for people who love travelling and love sharing their travels, too. I absolutely hate whenever there's a new travel tech trend or app (I'm still not on Snapchat) but even I have been charmed by Trover, so that's saying something.
You can get involved on Trover by uploading your own discoveries to help out other travellers, and/or to create lists ("Dream Destinations in Italy", for example) with both your own photos and the photos/tips from others. Trover is the kind of app/website that is based on community, and I absolutely love that.
And because this time of year always has me thinking about gratitude, when Trover got in touch with me about working together, I said I'd only promote it if I could give back to the community as well. In the spirit of that, I created a list on Trover of all of the adventures I'm most grateful for; while I'm grateful for all of the travelling I've done in my life, these journeys in particular hold a special place in my heart.
And for the giveaway, and where you come in: I'd like to personally send out a package of a bunch of my favourite travel-inspired gifts in time for the December holidays. Think my favourite travel memoirs, a passport holder, a luggage tag, a pair of earrings from East Africa, and more. On top of that, the winner will be able to Skype with me for a personal session to discuss travel advice, travel blogging, freelance writing, or whatever you'd like to talk about (you know I have some gossip beyond this blog to share, too). Anyone from anywhere in the world can enter; I have no problems sending the package internationally.
In order to enter this giveaway, you have to do the following:
–sign up for Trover (it's incredibly easy, and you can download the app if you'd prefer to use it on your smartphone or tablet)
-upload at least three discoveries of your own, using the hashtag #troveon in the caption (though feel free to add any other relevant hashtags so that your images are searchable)
-come back to this blog post and comment here with your username (please provide a link to your profile) so I can take a look!
If you already have a Trover account, simply skip straight to the second and third steps. I will pick my favourite photo/discovery on Trover by December 4th and contact you by the email you leave with your comment here.
I can't wait to check out your photos and discoveries. Make sure to follow me, too, so that we can be friends on Trover!