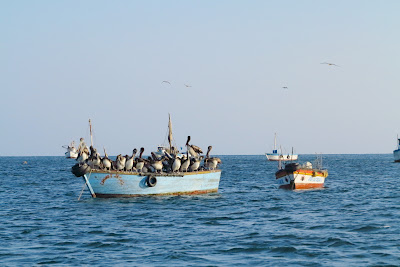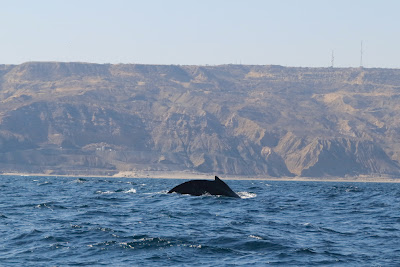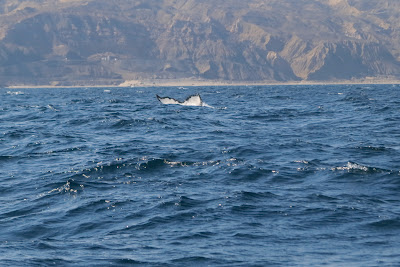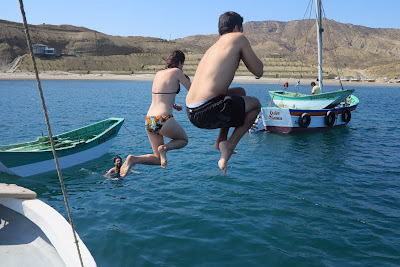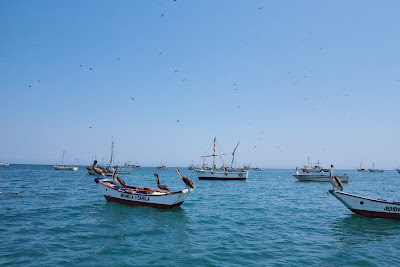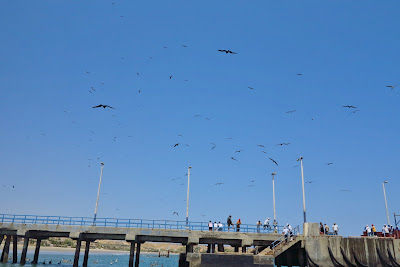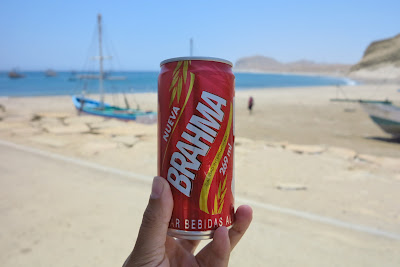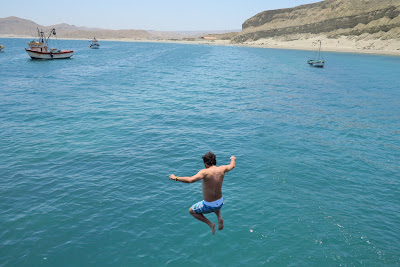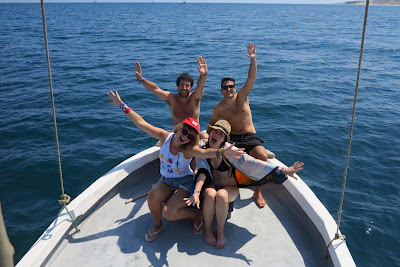 Mancora, Peru
In the (nearly) one month I've spent in Peru, I've been to a lot of places and seen a lot of things; we visited Mancora, Huanchaco, Lima, Huacachina, Nazca, Arequipa, Cusco, Machu Picchu, and now Puno and Lake Titicaca. And while there are certain things I expected out of Peru (amazing ruins, great ceviche, crazy parties), there were a few that I didn't expect at all, whale-watching being one of them.
We arrived in Mancora just in time for
Kerri
's birthday, eager to celebrate and hang out on the beach. We ended up meeting a Chilean man and an Australian man at our hostel, and, realising we all clicked and had a great time together, chartered a small boat out into the ocean to try and catch a glimpse of some of the migrating humpback whales. It was whale-watching season, after all.
We had already seen the whales from the shore, but we were eager to see them as close as possible. As I spent a lot of time in my childhood in Hawaii, I had seen humpback whales before, but not for many years; they still fascinate me, their size and their song and their journey. And we were lucky in Peru; we saw many whales breaching and coming up to the surface to breathe, following them until they were out of sight. Photos were nearly impossible, of course, but seeing them so close, oohing and aahing in unison with three other travellers, it was a highlight of my time in Peru.
The rest of the day was great, too: beers under the pier, jumping off the dock, laughing over the kinds of things only strangers jumbled together can laugh about. I saw whales, I made friends, I was surprised by the unexpected experience – not for the first time in Peru, and certainly not for the last.