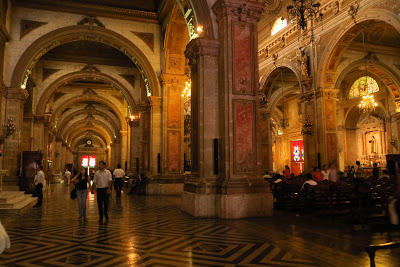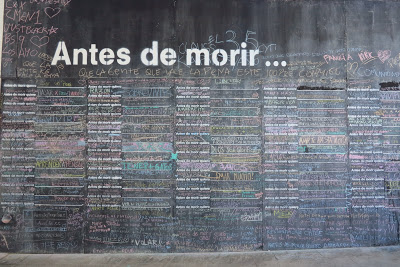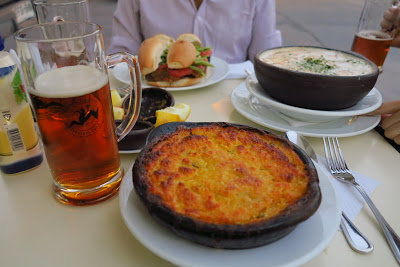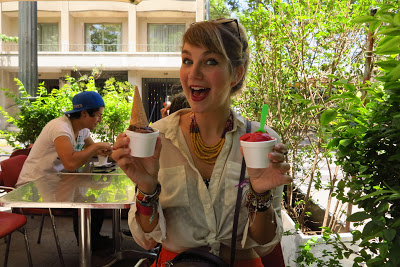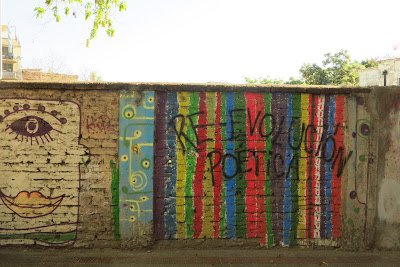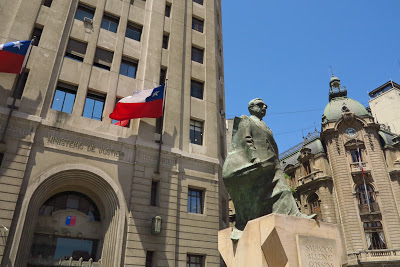 Santiago, Chile
It's been a while since I've felt the way I do in Santiago – I'm in a big city now, a big city after salt deserts and cobblestoned towns and rolling green hills filled with horses and coffee farms. Santiago, in a way, reminds me a lot of Toronto: the hustle and bustle, the barrios with their boutique shops and wine bars, the street art, the taxis, the wide streets and tree-lined boulevards. There are, of course, differences (the wine is better, the catcalls louder), but I haven't felt a sense of familiarity like this in a long time. I'm so used to feeling like a voyeur or an outsider in South America, of feeling like I'm that goofy blonde tourist who fumbles through Spanish and takes a lot of photos of graffiti and dogs. Here I can be one in a million (or one in seven million, to be exact).
When I was a little girl, I often dreamed of visiting Santiago; there was something so alluring about it, that city in that skinny country to the south. I dreamed of visiting so many cities, so many countries. Not much has changed since then, as I'm still enchanted by every new place I visit, I'm still attracted to the mystery and the unknown of a city I've never seen, I'm still that goofy blonde looking at a map and deciding on which ice cream to buy simply by which flavour is easier to pronounce in a foreign tongue. In many ways, I'm still naive as ever.
And, in all my years of travel, all my years of new places, what I've discovered is that I will always be that person. I will always embrace that side of me, embrace that feeling of being a wide-eyed tourist who will try anything once, any food or tour or nightclub. I will never be ashamed of being different, of not fitting in, of getting lost or making cultural mistakes; it's who we are as travellers, it's who we are as people, it's how we grow and learn. It's important to me to never be jaded, to never take anything for granted.
Oh, and as for the ice cream? I'll always just point. That way I get two flavours.