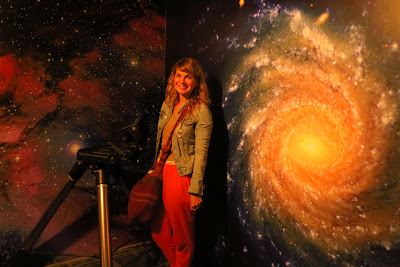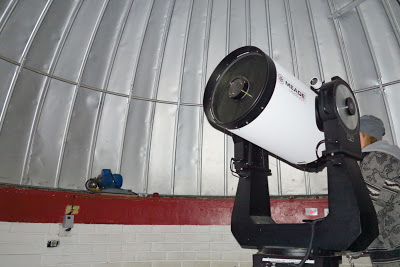 Elqui Valley, Chile
Chile is blessed with some of the best skies in the world, and, in seven years time, will have the largest telescope on Earth. It boasts clear skies nearly 330 days of the year, which means that there are amazing opportunities for star-gazing and star tours. Concentrated mostly in the north of the country and in the Elqui Valley, the most popular places to do a star tour are around San Pedro de Atacama and La Serena.
I arrived in La Serena yesterday morning; after a stroll to the beach and some time at the mall (I needed new shoes and a new daypack), I started my star tour at 7pm. While there are collectivos that will take you from La Serena to Vicuna, the small town where most of the observatories are found, I opted to go with a company that would pick me up from my hostel and take me straight to the centre for my star tour.
After an hour and a half drive, we arrived at the observatory just as the sun was fully setting. At 9pm, after a hot chocolate, we were taken into the domed structure to play around with their telescope; at 150 times magnification, it's not the biggest, but we were still able to see a variety of stars and planets up close, including Mars and Alpa Centauri. It was my first time seeing a cluster of stars through a telescope, and it was just the most beautiful thing.
Our tour guide, Luis, was wonderful; he could answer any question we had and showed us how to navigate using nothing but the stars. As I'm used to a northern sky, it was great to see the southern constellations and learn a bit more about how they connect to astrology and to traditional Inca, Egyptian, and even Inuit perceptions of the sky. I thoroughly enjoyed all the information and the discussions – are we really the only ones around, considering there are an estimated 200 billion galaxies? I think not…
To arrange a tour with the 
Mamalluca Observatory
, simply talk to any tour agency or hostel in La Serena. The price for transportation to and from Vicuna plus the tour in either English or Spanish is 15,000 Chilean pesos, or about $30. You can also reserve online.