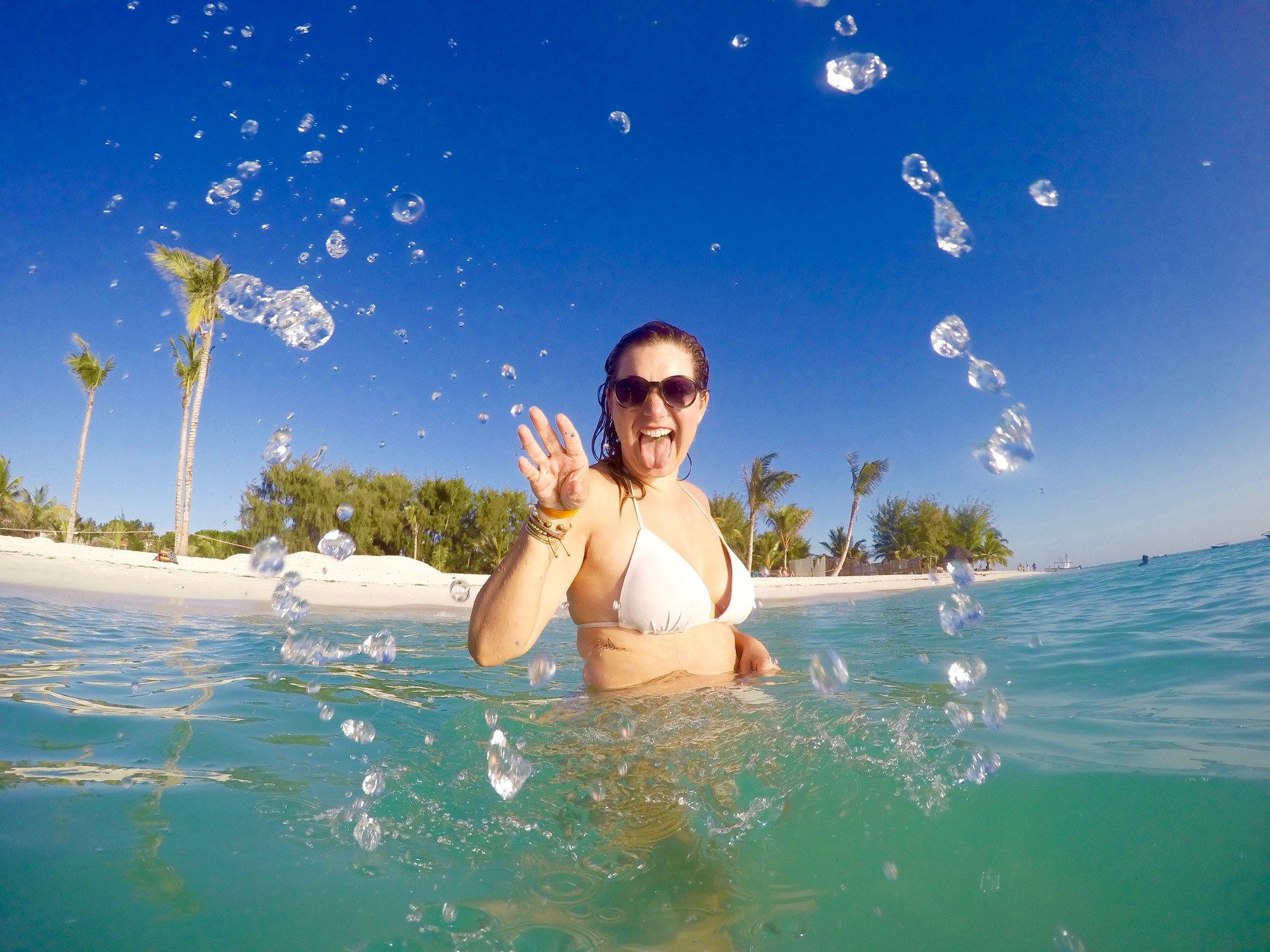 Zanzibar, Tanzania
Dear Men Who Try to Insult Me By Saying There's A Reason I Travel Solo,
The first time a man said that to me online, about five years ago, it stung. "There's a reason you travel solo, sweetheart. Think about it," he wrote on my brand-new Facebook page. Who was this stranger and why was he being so condescending and so rude? What had I done to upset him, other than travel on my own?
Over the years, as this blog and its social media grew, I started getting more comments that were clearly meant to hurt me. Hateful comments and harassment are unfortunately nothing new online, especially for a woman who dares go on the internet and have an opinion, but it has been an interesting journey for me to navigate nevertheless. Some were just downright trolls – they weren't even following me on the platforms they'd comment on – and others got offended by my political views so would unleash a full-out rant of hatred against me (you know the kind, the ones who scream SNOWFLAKE if you say something like, "I'm a feminist" or "I believe gay people should be free to marry" or "Maybe there should be slightly stricter laws on how quickly you can buy a gun" or "I think immigration is good, and hey, didn't you just brag about being Irish-American?" and "We need more diversity").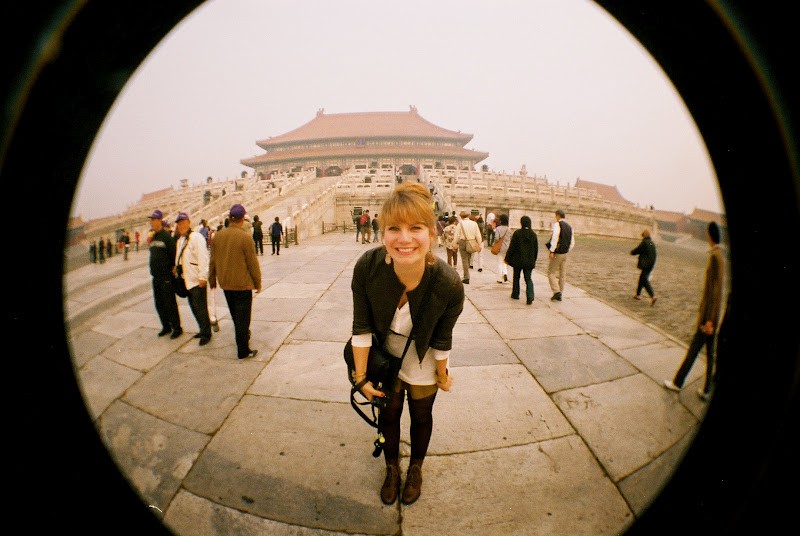 Beijing, China
But you – your comments were always far more insidious. You didn't just call me stupid or a snowflake. You looked at me, a single woman, a woman who often travels on her own, and thought you'd go in for the kill. You'd get me where it hurts, right? You'd imply that there must be something seriously wrong with me if I'm forced to travel solo all the time. There must be something seriously wrong if I can't get a friend or a family member – let alone a romantic partner – to travel along with me. You'd shame me, shame me for being single, for being solo, for being so unlikeable that I couldn't find anyone to come with me while I travelled.
And before we get any further, I'd like to explain why I'm only addressing men in this letter, despite my readership being 85% female. It's because, in fifteen years of writing on the internet, 99% of the people who have called me names, who have tried to insult me, or who have trolled, stalked, or flooded me with hateful messages have identified themselves online as men. I have only been told, "You travel solo for a reason," by people named Norman or John or Mike or Stewart (usually followed by a 'sweetheart', 'honey', or 'love' – beautiful words that can so quickly turn condescending in the wrong person's mouth). This is not to be confused with disagreeing with me; I'm talking about messages and comments that are intended to personally sting.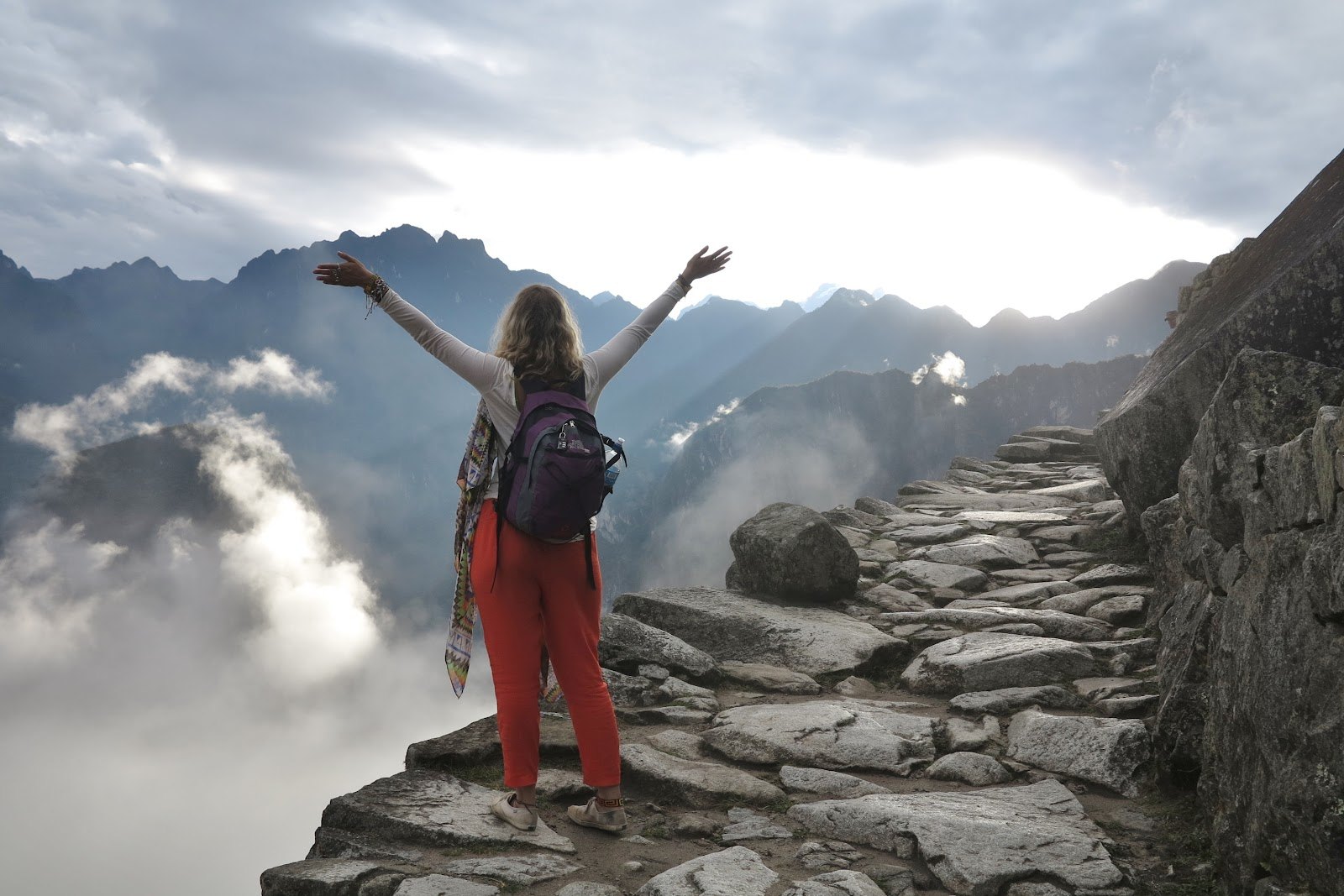 Machu Picchu, Peru
So after the tenth or fifteenth time I received that apparent insult, I realised I'd like to address those of you who believe there's a reason I travel solo.
Because, of course, there is indeed a huge reason I travel solo.
It's not because I'm undateable, or because I have no friends. It's not because I can't find anyone to travel with me.
It's because I choose to travel solo.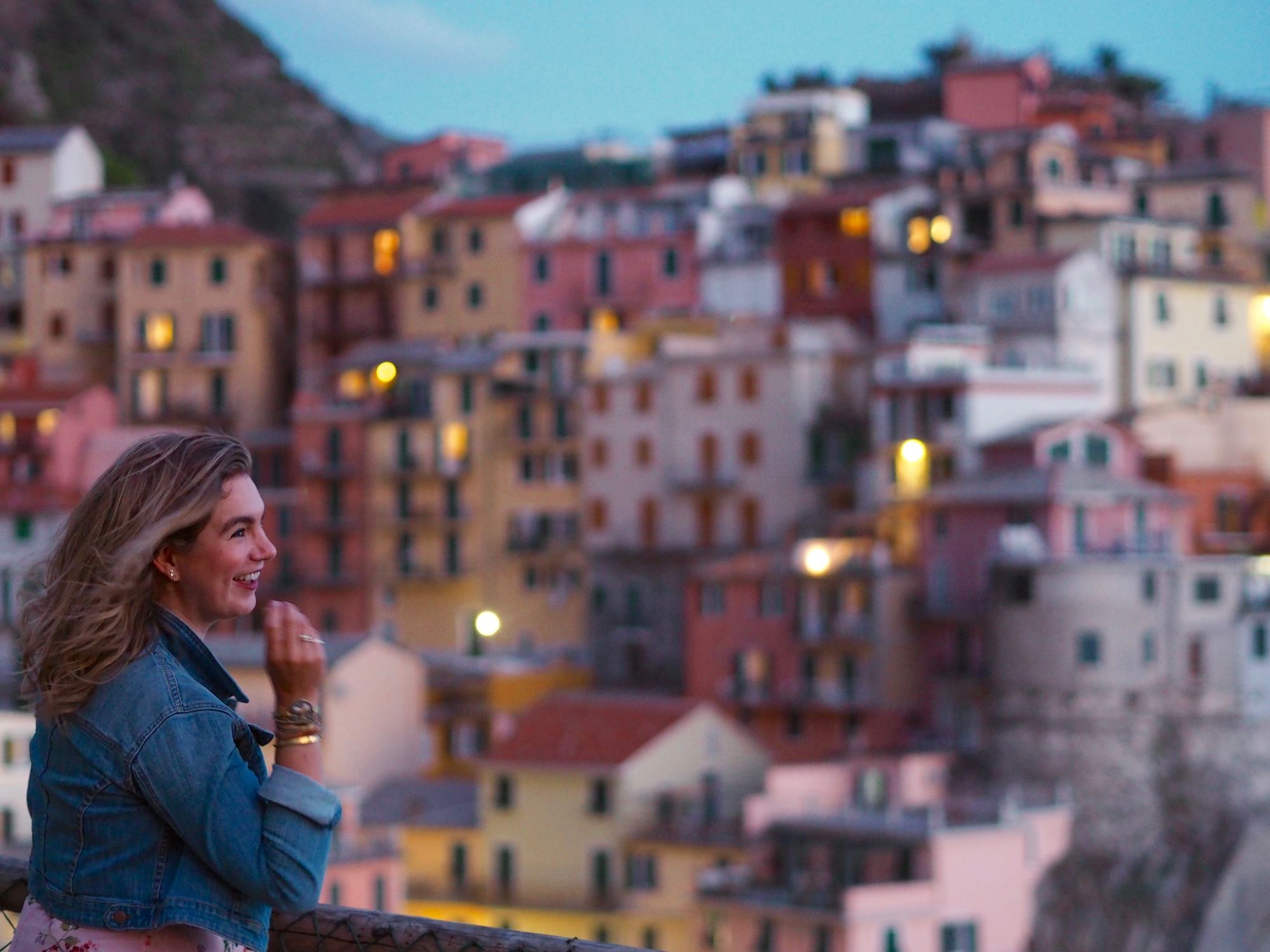 Cinque Terre, Italy
It's because travelling solo has enriched my life so much more than I ever thought it could; because I can honestly say that travelling solo has made me a stronger, smarter, more patient, more compassionate, person. It's made me a better person. I have learned so much from travelling solo, and while I know there is so much more to learn, I am beyond grateful for the past twelve years and what I've been privileged enough to do.
It's because travelling solo has allowed me to meet thousands of people I may never have met if I hadn't travelled, or if I had travelled but stuck closely to a partner's side – people who have taught me, helped me, shared with me, and laughed with me. I've travelled solo and I've travelled with romantic partners, friends, and family members, and I always make many more friends when I'm travelling solo.
It's because I love my own company, and I love that travelling solo gives me the space and time I crave to explore a place that interests me, all on my own terms. If I want to sit quietly in a square in Italy and just watch the world go by with a glass of wine for hours, I can. If I want to party the night away with other travellers, I can do that, too. Call me selfish, but having the freedom to do whatever I want is a luxury I'm not ready to give up.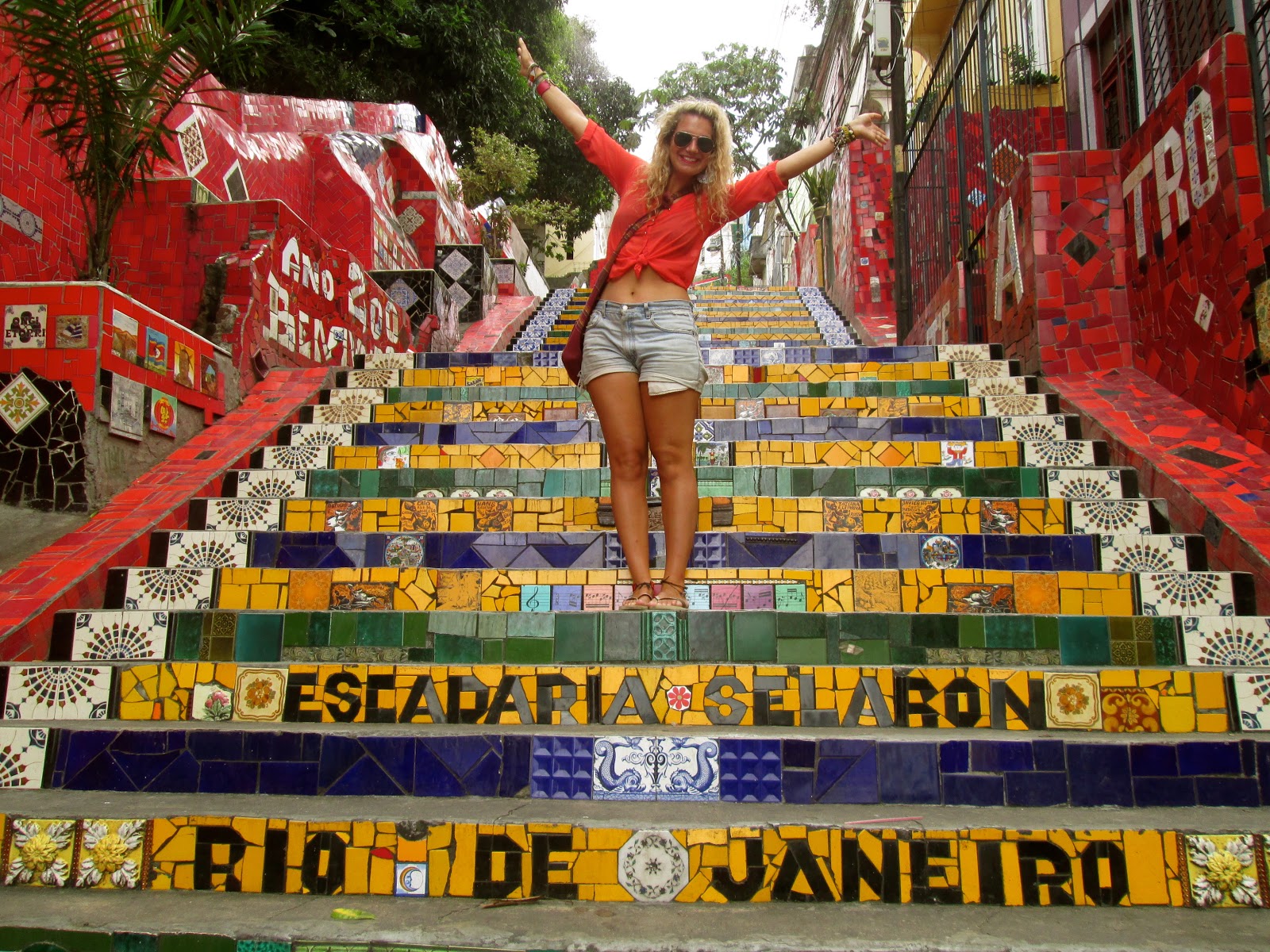 Rio de Janeiro, Brazil
It's because – after twelve years of doing it – I still get a rush from telling people I've travelled solo on six continents. I still get a rush thinking that by saying that out loud, maybe that will inspire someone else to fulfil their greatest dreams, too. I'm damn proud of myself for travelling solo for all these years – it is still, in my eyes, a very brave thing to do, no matter your age or your background or your gender.
It's because travelling solo has introduced me to a world that is very rarely frightening – even for a woman on her own, despite what you may read in the news – and is in actuality full of beautiful, funny, helpful, kind, exciting, warm people. It's because I used to fear going to the bathroom in a new restaurant by myself and now I think nothing of hopping on a plane to Nepal, or South Africa, or Argentina, or Portugal all on my own, and sometimes I can't believe how much I've changed and how much I've grown.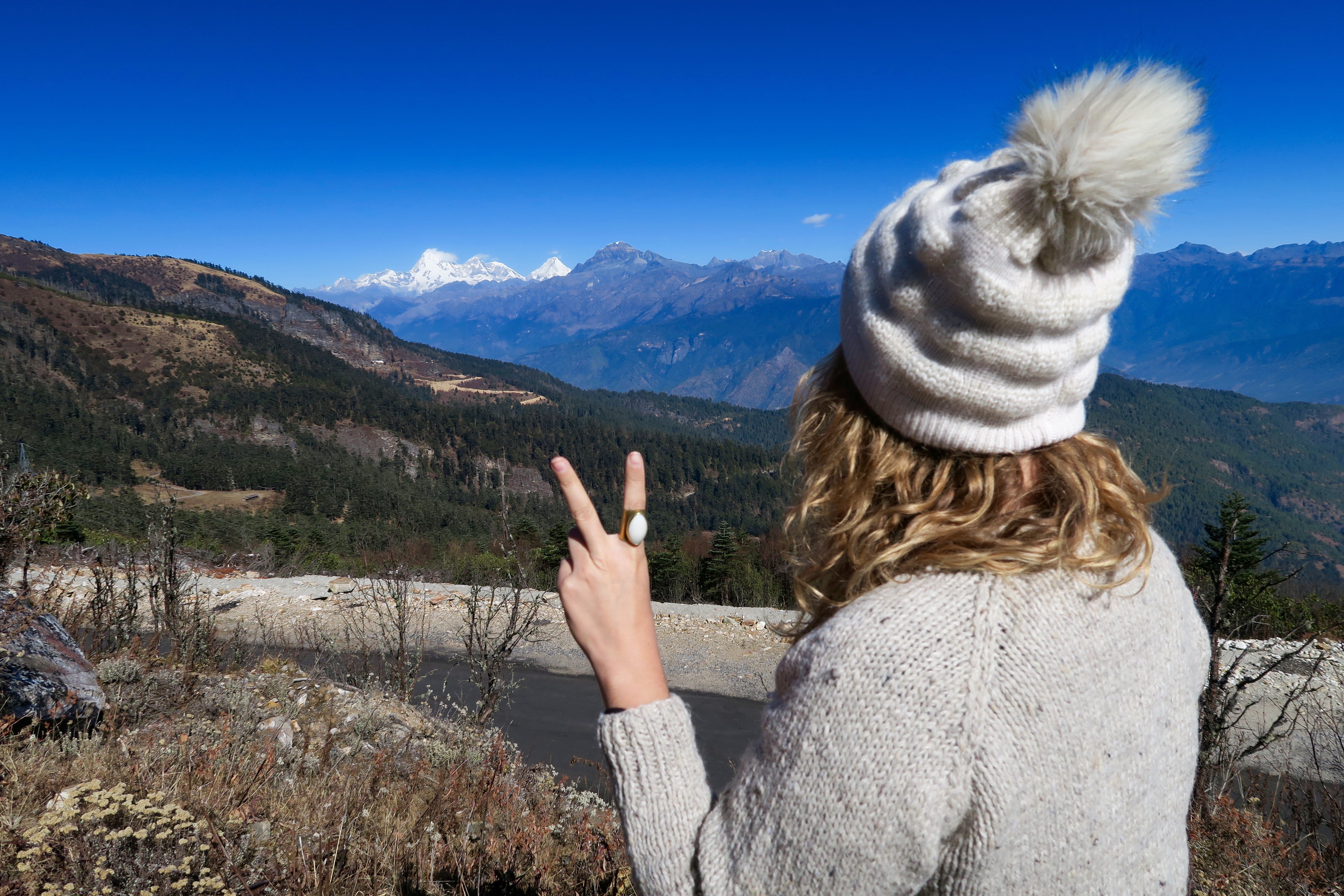 The Himalayas, Bhutan
It's because I've learned to figure out who I really am, the good parts and the bad, no matter how cheesy that sounds. It's allowed me to understand that – while I love having friends and family and romantic partners around me – I love being by myself, too, and that I have no idea who I'd be if I had never had any breathing room to figure out who I am and who I want to be.
It's because travelling solo has allowed me the opportunity to date people from around the world, and dating people from countries other than my own is not only sexy as hell, it's taught me what I'm looking for in a partner, whenever I decide I'm no longer happy to be single.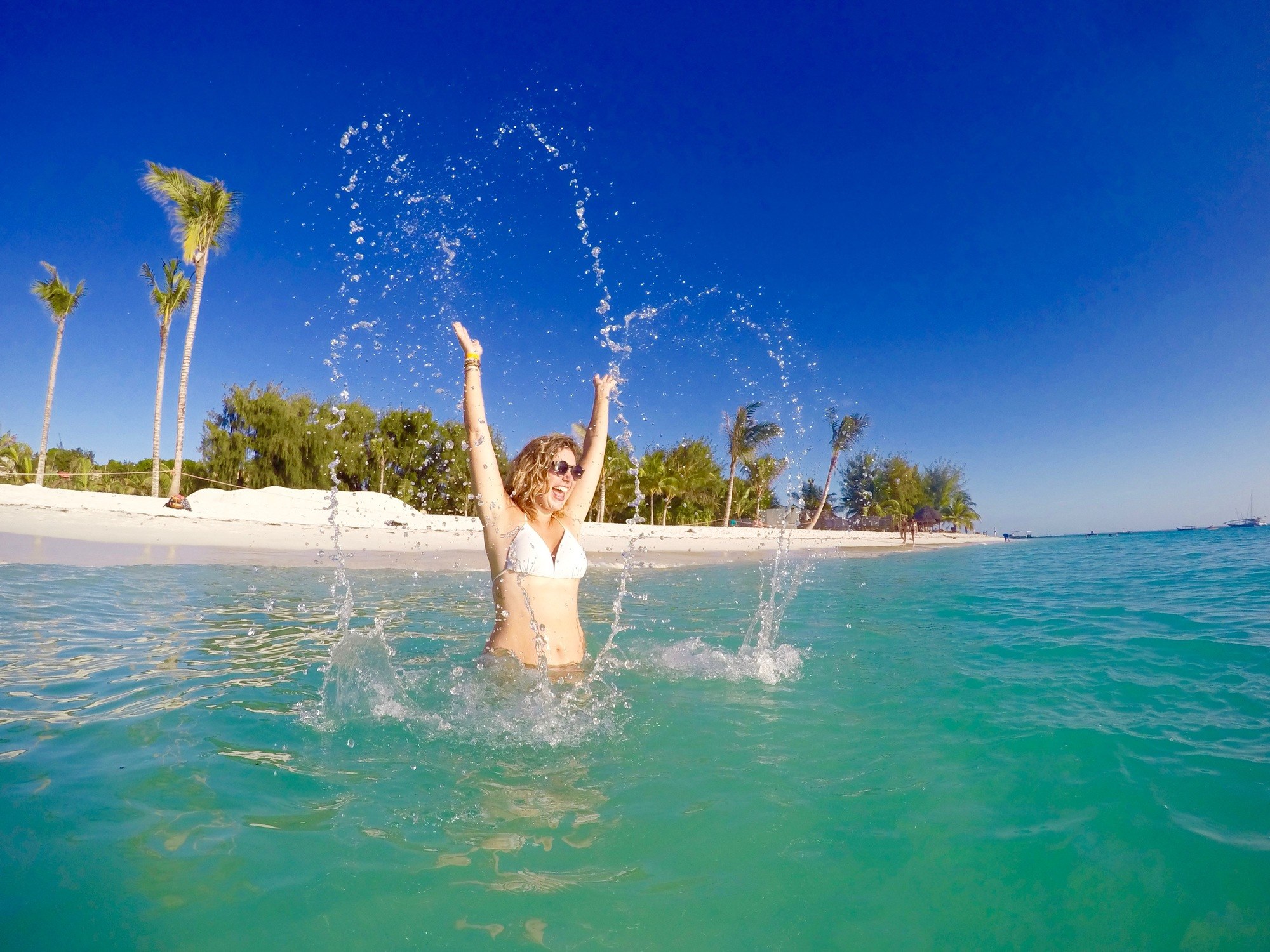 Zanzibar, Tanzania
It's because, lest we forget, that travelling solo is incredibly FUN. Some of the best times of my entire life have been when I set out on my own.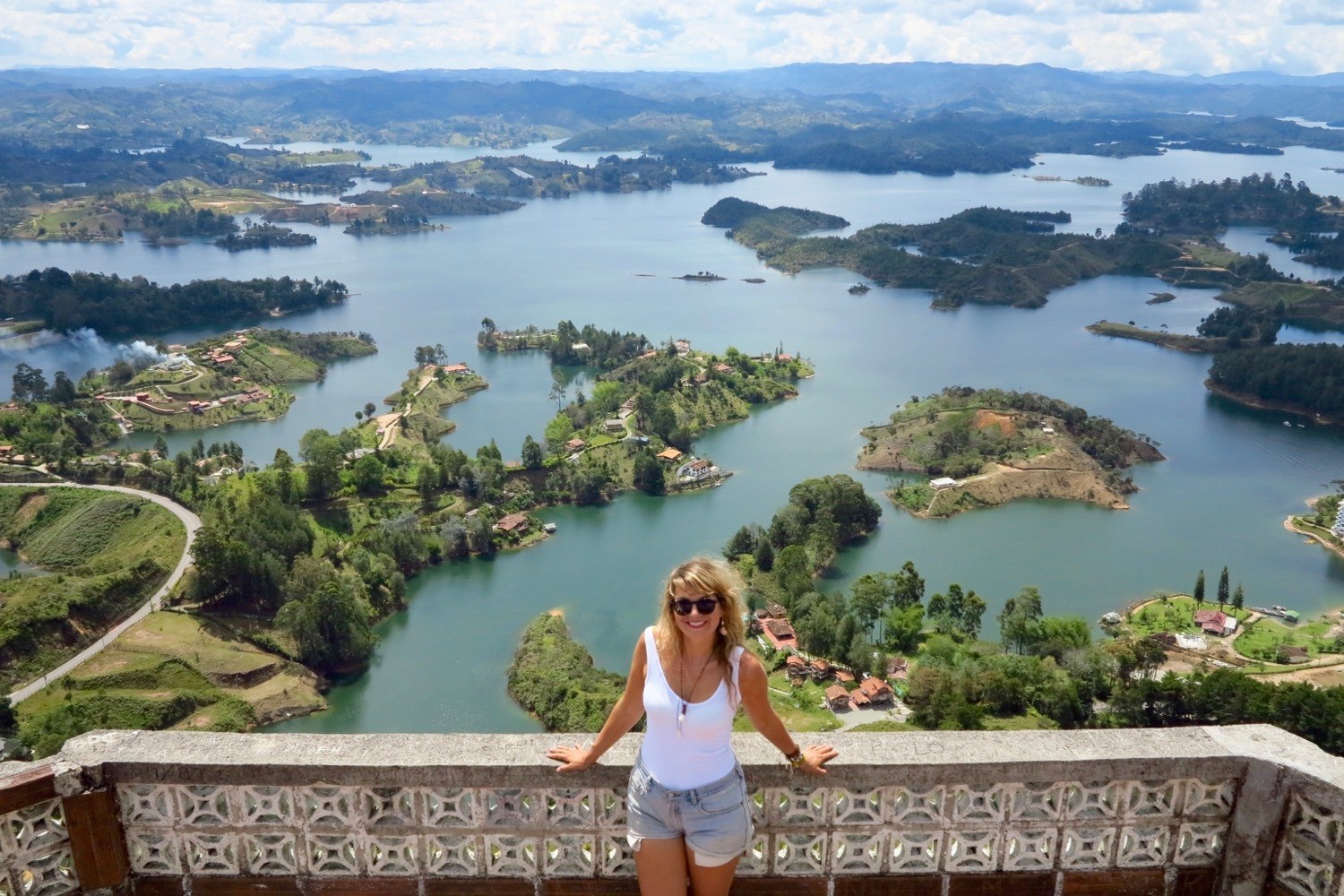 Guatapé, Colombia
It's because I've never believed I should wait around for a man before I live my best life – I've never believed I should wait around for anyone, for that matter. If I have a goal and I have the passion, ambition, and finances to accomplish it, I'm going to fucking do it.
It's because, without travelling solo, I'd never have the confidence to see your comment for what it is. To see it as an attempt to knock a strong, happy person – a strong, happy woman – down. And because travelling solo has made me more empathetic, too, to see it as a bit of a cry for help. That maybe you're not living the life you've always wanted to live, and it hurts to see someone living a life they love, especially when they created it on their own.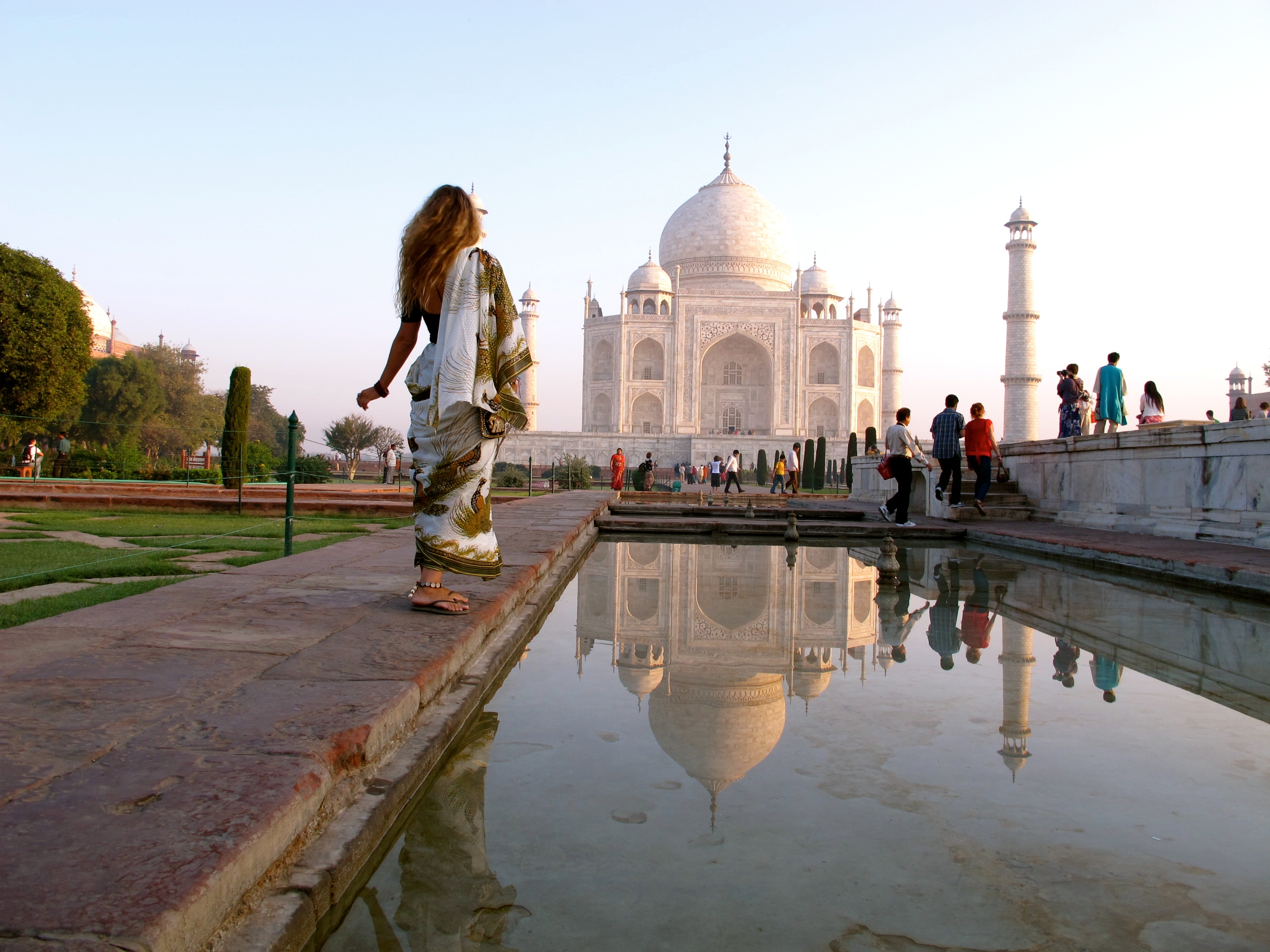 Agra, India
There's a reason I travel solo? Damn straight there is. There's many reasons, as you can see. But the main reason I travel solo? It's the best thing I've ever done. Choosing to travel solo has allowed me to create a life for myself that I never could have even imagined, one that has filled my life with indescribable happiness. Sure, I've had my ups and downs, but I've worked hard for this life, and knowing that I'm living it the way I want to live it is the most amazing feeling I've ever experienced.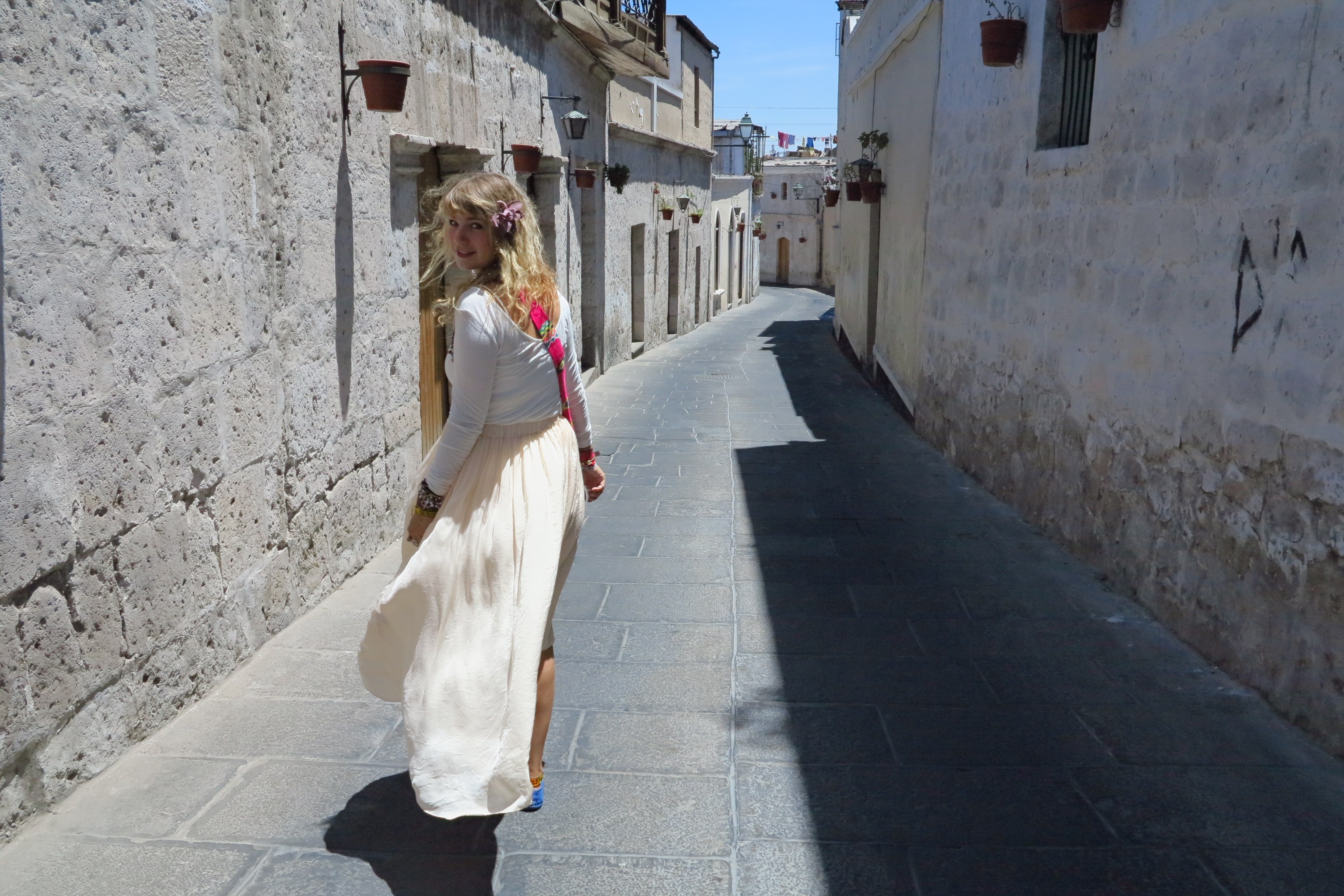 Arequipa, Peru
To conclude, I'm sorry. I'm sorry that travelling solo and putting my life and my thoughts online have caused you to react with such bitterness, envy, and aggression. I'm betting you're not actually a terrible person – someone who wants to insult and criticise a stranger online purely because they're happy, someone who hates to see a woman succeed – and I hope that you are able to move on from what's troubling you. I wish you only the best in life, truly.
And may I make a suggestion? Try travelling solo. You might understand why I don't see it as an insult if you give it a go. Who knows, it might just change your life; it certainly changed mine. If you need any tips, you know where to find me.
All the best,
Brenna
https://www.instagram.com/p/BcH-PEhnRND/?taken-by=thisbatteredsuitcase
Letter inspired by the comments left on this Instagram post