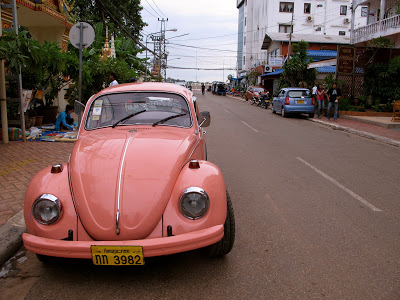 Vientiane, Laos
Antigua, Guatemala
Sucre, Bolivia
Bangkok, Thailand
Foz do Iguacu, Brazil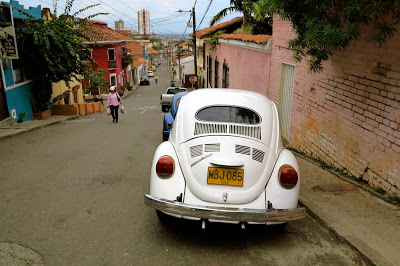 Cali, Colombia
Mancora, Peru
Colonia, Uruguay
Guatape, Colombia
Sucre, Bolivia
Arequipa, Peru
Colonia, Uruguay
One of the things I really love about these semi-regular
Around the World
posts is that, while I'm travelling, I'm not consciously thinking, "I must take photos of Volkswagens." I just end up taking pictures of things that I like, and lo and behold, I end up with a lot of the same shots, like
puppies
or
seafood
or
random drunk backpackers
(yes, those are three of my favourite things). These posts have helped me discover themes in my photography, and it has been very fun to search for the accompanying photos.
In this case, it's Volkswagen vehicles. I've never owned a Volkswagen, but I love that I've seen them all over the world, in all different colours.
What do you take a lot of photos of when you travel? Have you ever looked through your pictures and realized you have a lot of similar shots?