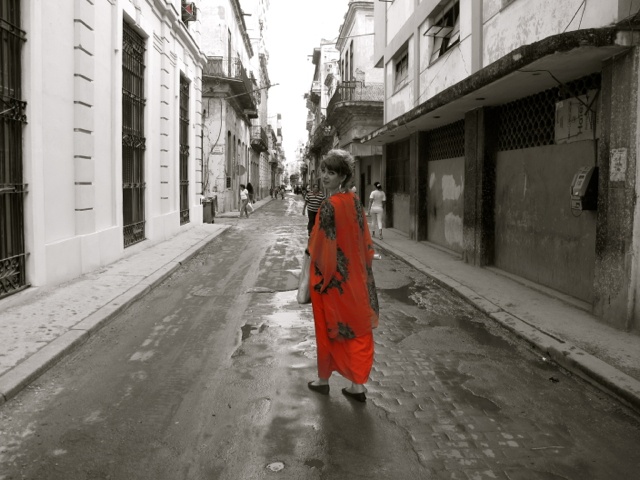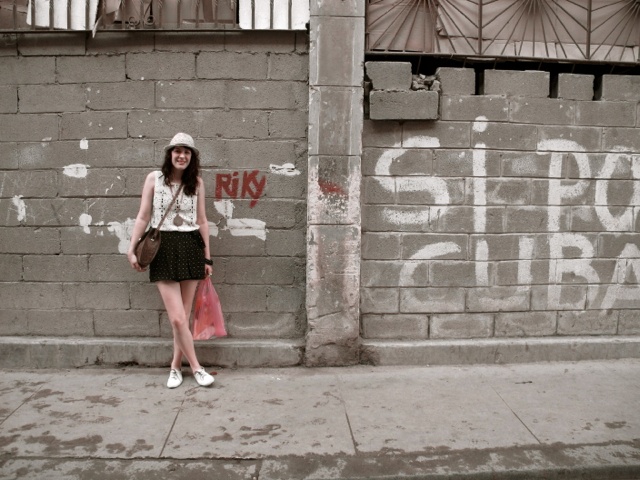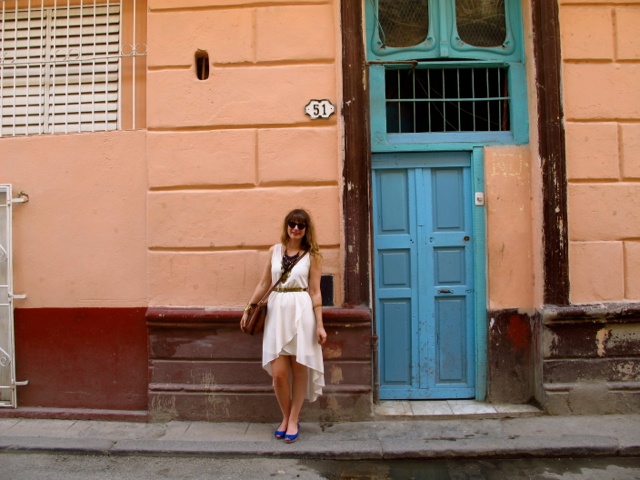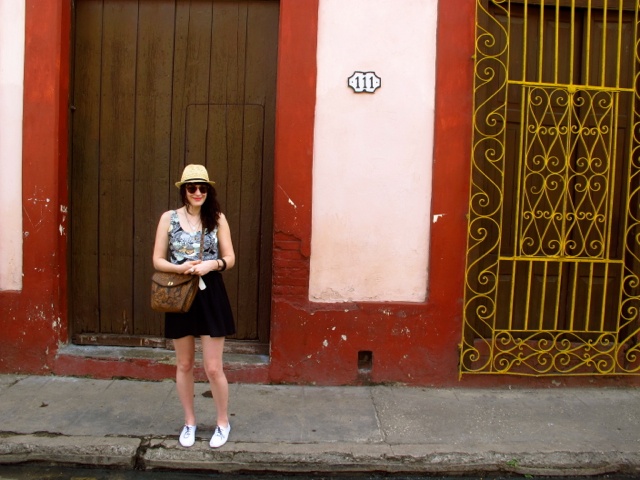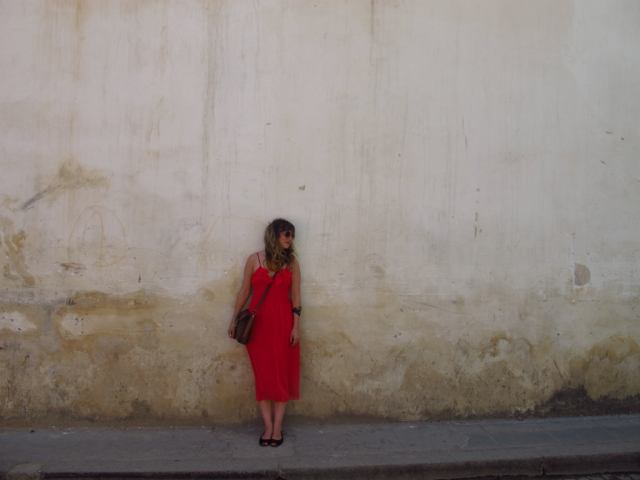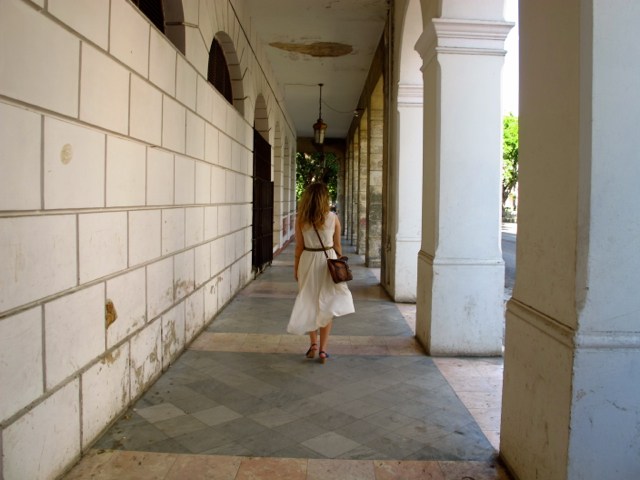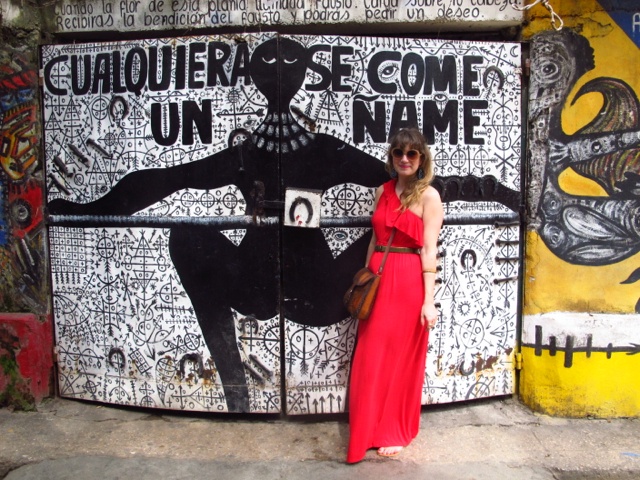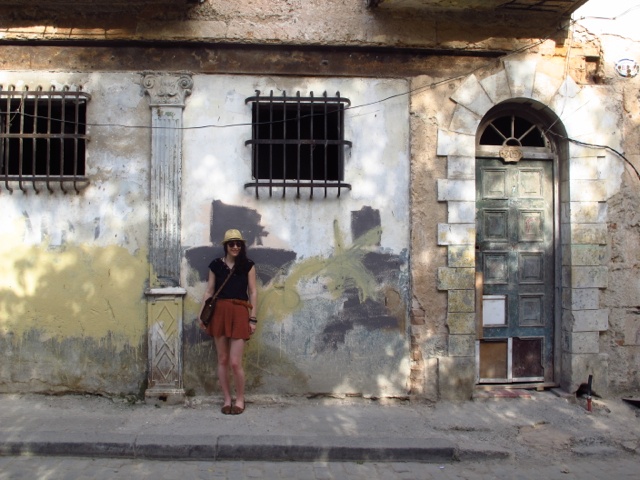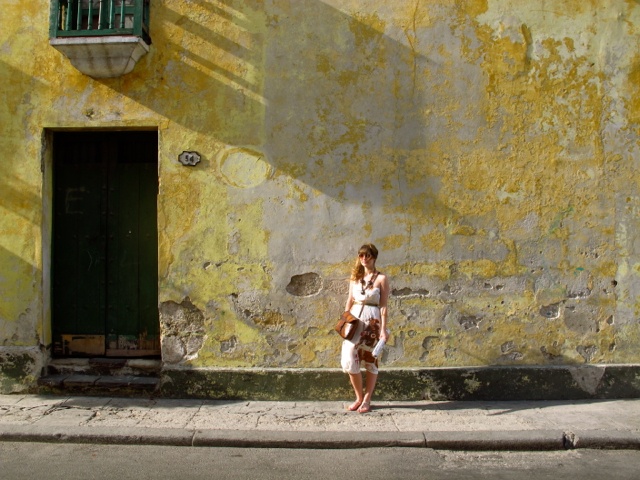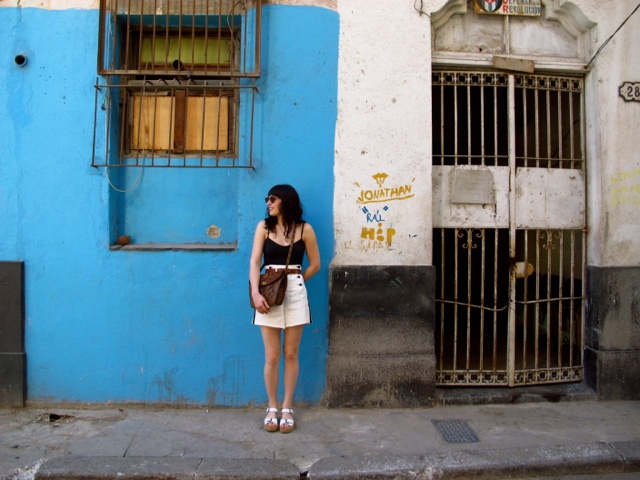 Havana, Cuba
Here are some outfits Rikki and I wore in Havana last week; apparently I really dig red and white dresses (what can I say, I'm patriotic). Rikki and I both love fashion and love getting dressed up, but it can be difficult while you're travelling. Try as I might, though, I'm just not the kind of woman who feels comfortable wearing no make up and shorts and a t-shirt, even though that may be the most sensible thing to wear while on the road. Here are some tips for women* who want to feel fashionable while on the road (but not waste valuable sightseeing time):
1. Bring clothes you love. You may not want to bring your favourite and/or most expensive items in your closet, but bring items of clothing that you feel really great in. A tiny part of my travelling budget often goes toward buying a few cheap dresses that I can take on my trip; I always love the feeling of wearing a new outfit, but I don't yet have the sentimental attachment to the dresses if something were to happen to them.
2. Similarly, bring clothes you would wear at home. I only wear skirts and dresses at home, so why would I suddenly wear trousers on a trip? I always take one pair of leggings or genie pants to wear for long bus journeys, but I stay true to my personal fashion when I travel. Don't be swayed into buying expensive travel clothing; chances are you won't wear it as much as you'll wear that cheap t-shirt you'll inevitably buy at the market. Also take care to bring "uncomplicated" clothing – if you need to bring slips, camisoles, certain bras, etc., it might not be worth the hassle. Edit: Renee added some great advice in the comments: don't bring anything that requires an iron! If my clothing does get a bit wrinkled, however, I usually sprinkle a bit of water on it and try to smooth it out. Otherwise, I just wear it – the wrinkles tend to fall out quite quickly once you start walking and moving around, especially in a humid place!
3. Speaking of markets, shop locally. Buy fun and cheap clothing from street markets, or splurge on one nicer item from a shop. You'll love wearing the new items while you travel, and you'll also have a great souvenir to take home. I constantly wear clothing and jewellery I bought while travelling, and, whenever I wear them, it's a wonderful memory of my previous adventures.
4. Experiment with jewellery. A lot of countries or regions have jewellery that is specific to them; think bangles and nose rings in India, colourful beads in parts of Africa, wood jewellery in South America, seed and nut necklaces in Central America, etc. Embrace these cultures and wear local jewellery. Not only is it fun, but you're often guaranteed smiles from the local people. Again, you also have fantastic souvenirs to take home (I collect bracelets from every country I go to).
5. Don't be afraid of makeup. If you usually wear makeup at home, there is no reason to stop wearing it once you travel. I usually spend a few minutes a day putting on a bit of bronzer, eyeliner, mascara, and lip gloss; it simply makes me feel better and more confident, and I don't think there's anything wrong with that. I always wear sunscreen and I avoid heavy foundations or concealers, especially in hot climates.
6. Ask your hair stylist to cut your hair in a way so that you like how it dries naturally. As a girl with bangs, I should probably follow my own advice and grow them out. However, when I travel I really like how my hair dries naturally, so after washing it I just let it go, often pinning my bangs back. I do know some girls who travel with hair dryers and/or straighteners, but I've found that a lot of places do not have reliable power sources to plug these things in, not to mention the extra weight they add to your bag. I am very tempted to bring this wet-hair straightener on my next trip, though…
7. Bring comfortable but cute shoes. You definitely want to have a good walking shoe, but I always recommend throwing a pair of flats in your bag that you will feel comfortable going out on the town in. I always have an outfit or two in my bag that, with the right makeup and accessories, makes me feel all dressed up. And sometimes, even with a backpack on her back, a girl just wants to feel all dressed up.
How about you? Any good tips for feeling fashionable while on the road? Are you someone who enjoys dressing up when you travel, or are you a no-fuss no-muss kind of gal?
*For all my male readers, don't feel left out. Here are some tips for you: Wear deodorant. Try to change your t-shirt at least twice a week. Bring a razor? I'm biased, of course, because I love the way men look when they travel: suntanned, a bit of a beard, perhaps some ragged bracelets at the wrist…