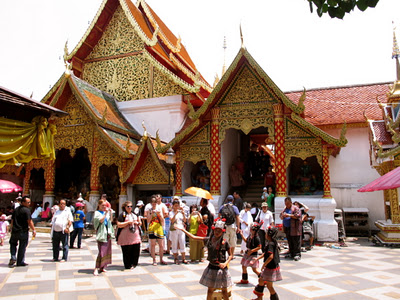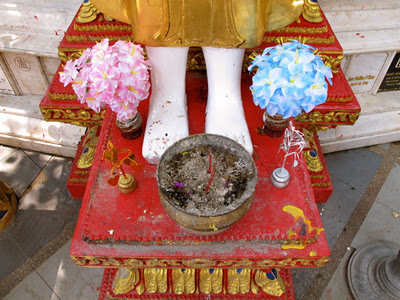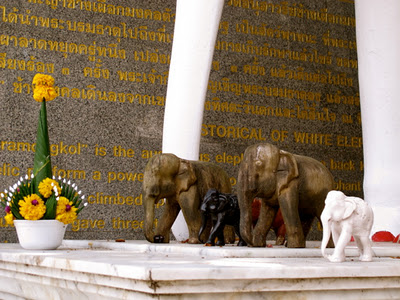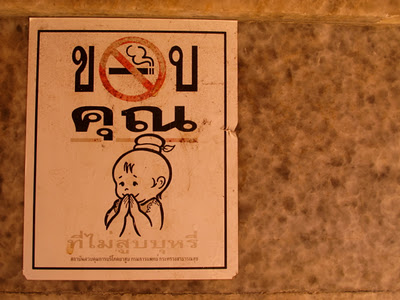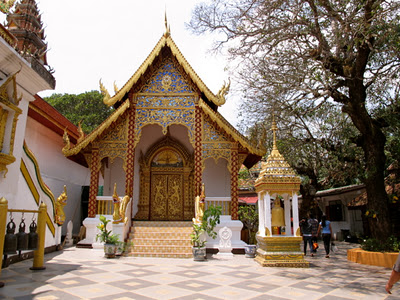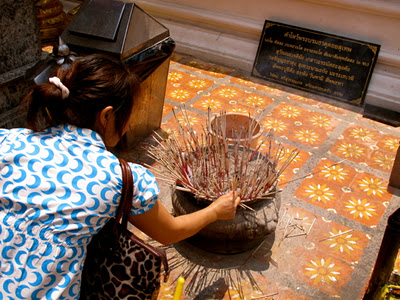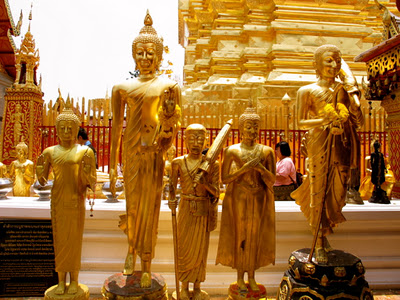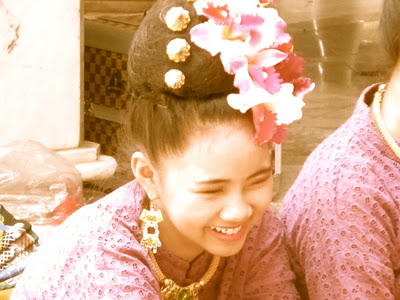 Wat Phrathat Doi Suthep, Chiang Mai, Thailand
My very lovely travel friends Henry, Aidy, and Ella rode motorbikes from the northern Thai city of Chiang Mai to the temple of Doi Suthep. It was a typically hot day in April, and by the time we got there and then climbed the two-hundred-odd steps to the temple, we were already dripping with sweat.
The place itself was beautiful but full of tourists, like most major temples that are listed on any "must-see" list in Southeast Asia. We spent the afternoon walking around and around, listening to traditional music, watching monks, eating jackfruit, and attempting to take in all of the gold buildings and Buddhas.
Like most days I spend travelling, however, the adventure, the learning, and the laughter all stemmed from the journey, not the destination. Back on our motorbikes, we zoomed down mountain roads, we stopped to chat with locals, we cat-called each other, we relished in our youth and our freedom, not even feeling the heat of the hot sun. I am so grateful to have seen the famous places I have, but more often than not, I'm even more grateful for the good times and the great friends I've made on the way there.