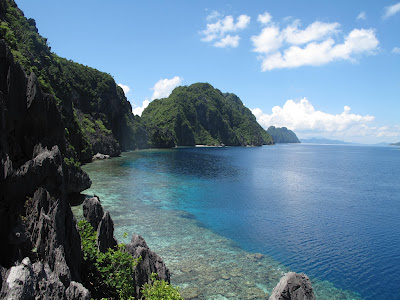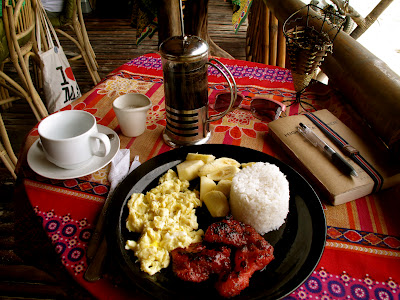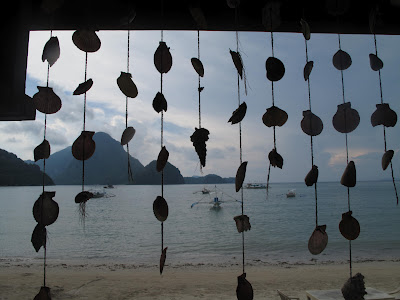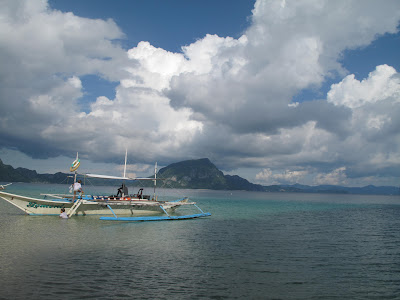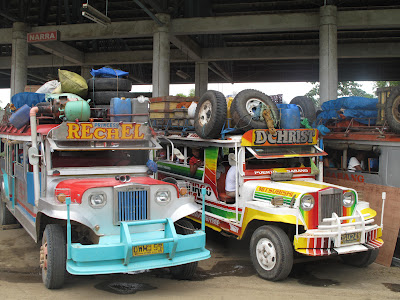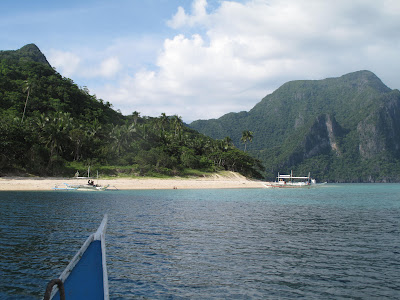 Near El Nido, The Philippines
I was in the Philippines nearly two years ago, and, without meaning to, I spent most of my time on the island of Palawan. I couldn't resist the warm blue waters and delicious breakfasts, the rainy nights and smiling people. I had intended to travel much more through the country, but, as it happens to all of us all over the world, I fell in love with a time and a place, and I didn't want to leave.
I am now sitting beside another beach on Little Corn, Nicaragua, this one stretching for kilometres along the beautiful Caribbean sea. But where there were hours of sunshine and snorkelling in El Nido, here there is only thunder and lightning. We haven't seen calm from the storm in two days; it is gorgeous and dramatic, the seas crashing, the palm trees bent in half, the sky black. Our entire guesthouse is huddled in the main lounge, drinking tea and exchanging glances with each particularly loud crack of thunder. Board games and books and the start-and-stop workings of wifi are our only means of resisting cabin fever. We are all hoping for some sun, hoping for a few days of respite from the heavy rains, hoping to be able to lie on the beach and sip coconuts, the way paradise always promises us we'll do.
Back to the Scrabble, the dog-eared novels, the counting of the waves…