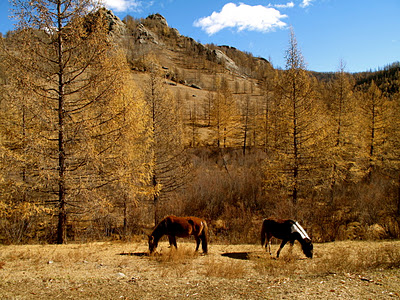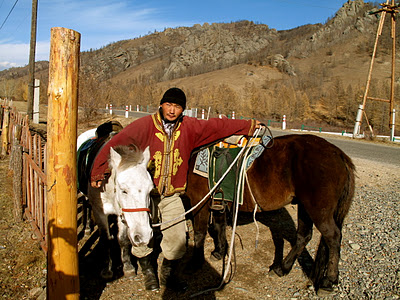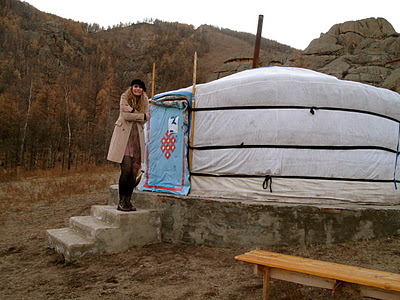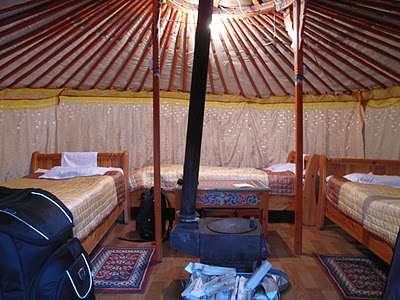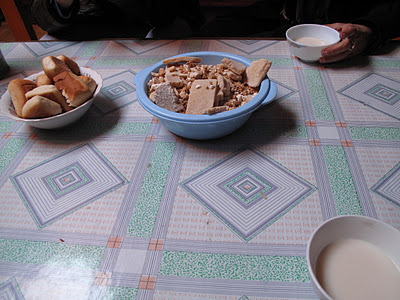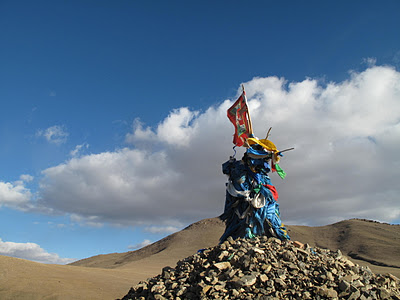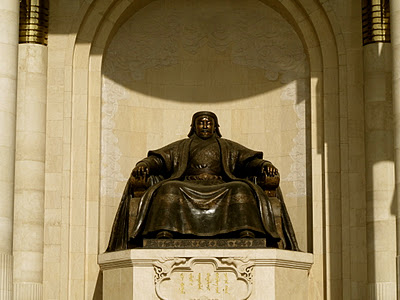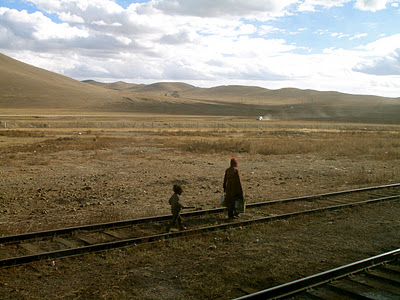 Mongolia
A month or so ago, I was asked by Glenfiddich Explorers to become one of their travel "experts". It's a great site that showcases different countries and different adventures. My first assignment was to write seven reasons to visit Mongolia; the difficult part was limiting it to only seven! Here are the reasons I came up with:
1. Wide Open Spaces: For those who like the serenity of miles of unpopulated land, surrounded by endless skies and open plains, the steppes of Outer Mongolia are paradise. It is a place where you can clear your thoughts. Often the only other sign of life is an occasional herd of wild ponies. You won't find the bustle of a major city here, only the uninterrupted view of the blue sky meeting the yellow earth.
2. Sleeping in Gers: A ger, typically a white felt structure, more commonly known as a yurt in Central Asia, will most likely be your home if you decide to sleep on the steppes of Mongolia. Fuelled by wood or dung, the iron stove in the middle of the ger will assume great importance. Stoking the fire becomes second nature, especially after your first frigid night. Fall asleep to the distant howling of wolves and the crackling of the fire.
3. Riding Horses: A must for any trip to Mongolia, riding horses through the wooded paths of Terelj National Park is accessible for all, whether one is an experienced rider or not. Horse racing is one of the national sports, and seeing a local herdsman gallop bareback across the plains is truly a sight to behold. An additional treat for the adventurous is a ride on a Bactrian camel; nestled snugly between its two humps, the ride is surprisingly smooth…once you're up.
4. Mongolian Cuisine: If you are lucky enough to find yourself in a Mongolian home, you may be offered a snack of airag – fermented mare's milk – and aaruul, a curd made of yak or camel milk. Although dry and hard at first, aaruul soon tastes sweeter as it softens in between sips of airag. This appetizer is a fine start to the main course of mutton that usually follows.
5. The Mongolian People: The most sparsely populated independent country in the world, Mongolia is home to approximately 2.75 million people. Friendly and open, Mongolian people are more than willing to help visitors. You will be greeted with a smile everywhere you go, and instantly be made to feel welcome, comfortable, and safe. With a rich background that includes the rise and fall of Genghis Khan's empire, the people are patriotic and eager to share their history.
6. Sukhbaatar Square: If you visit Mongolia's capital city of Ulaanbaatar, you will inevitably find yourself in Sukhbaatar Square, home to the Government Palace. Statues of significance include Genghis Khan and Damdin Sukhbaatar, leader of Mongolia's 1921 revolution that was a major step in the country's independence. The square is still a site for cultural and political events and offers many great photo opportunities.
7. The Trans-Mongolian: Snaking its way across the country, the Trans-Mongolian railway connects travellers between China and Russia, and is an amazing way to see the countryside and interact with local people. You'll lose yourself gazing out the window at the expanse of open country dotted with the occasional white ger. The only time the hours drag is when entering or leaving Mongolia; border crossings are notoriously slow, but take the opportunity to get to know your neighbour, as they may have some aaruul to share.