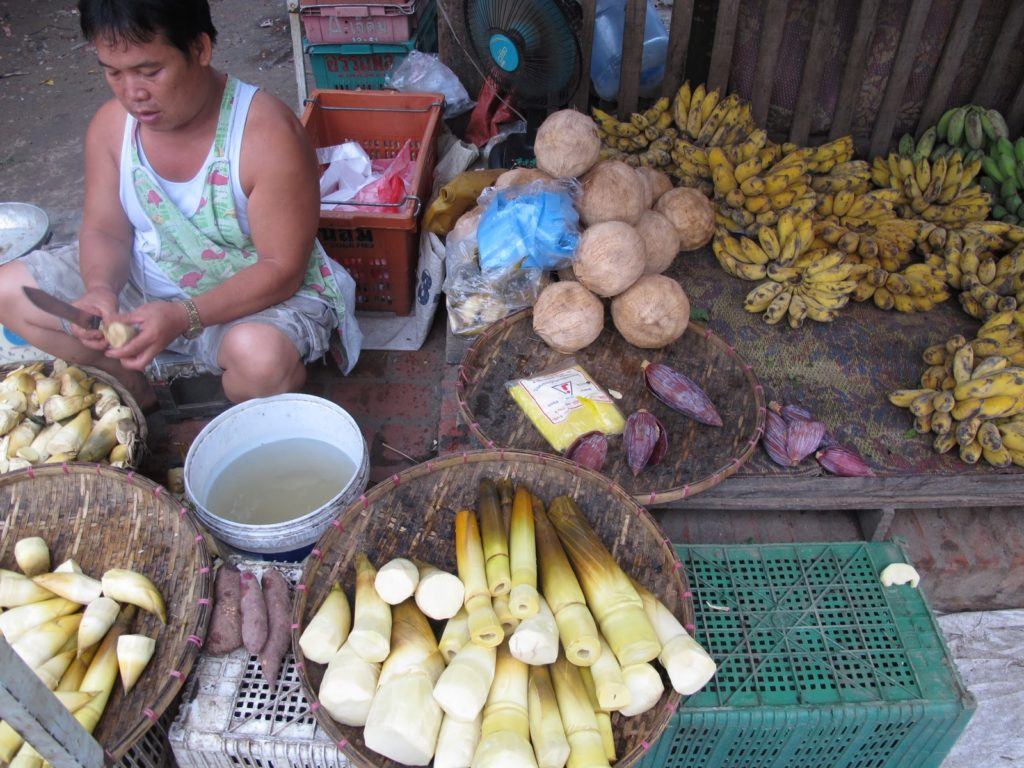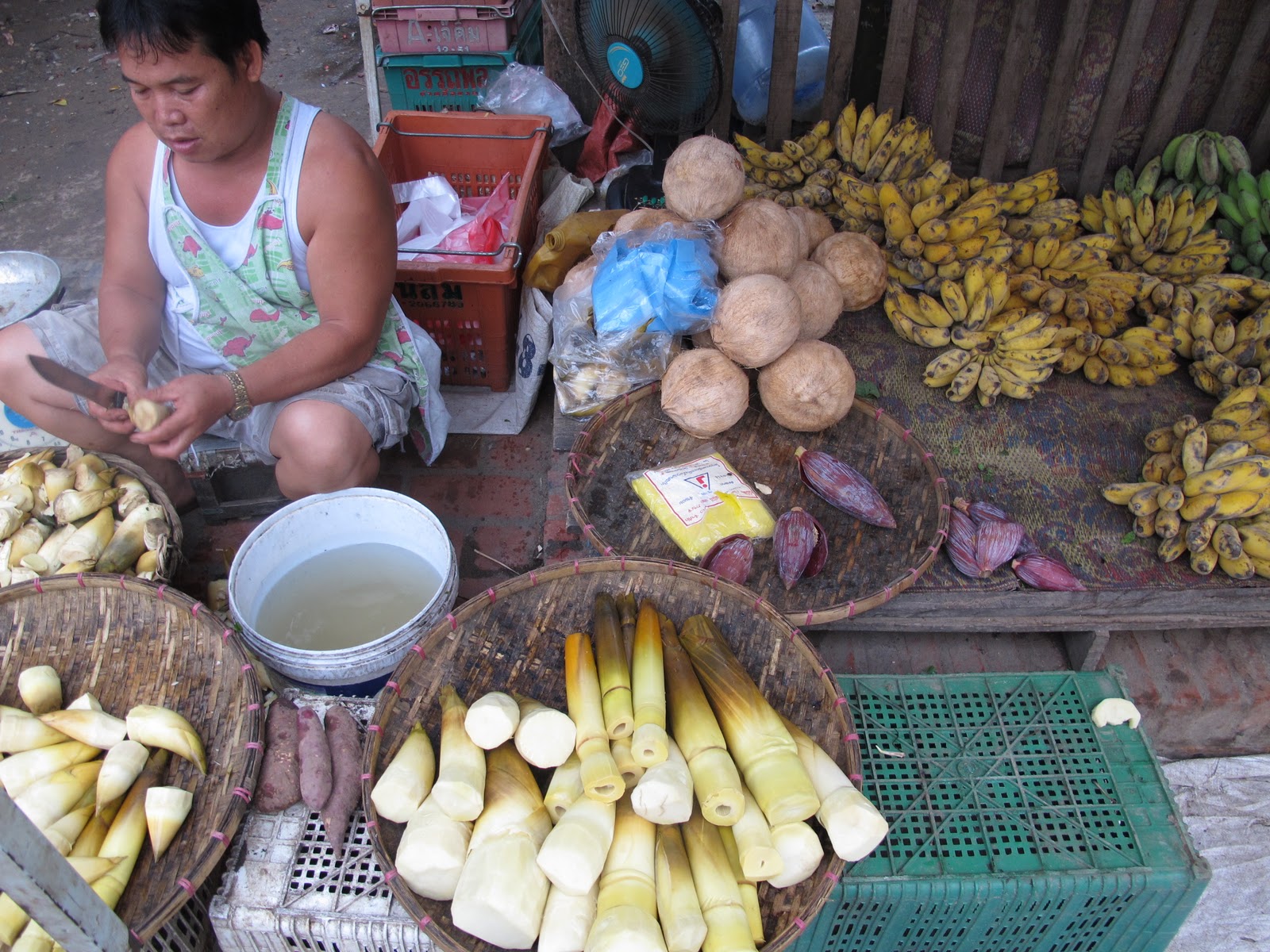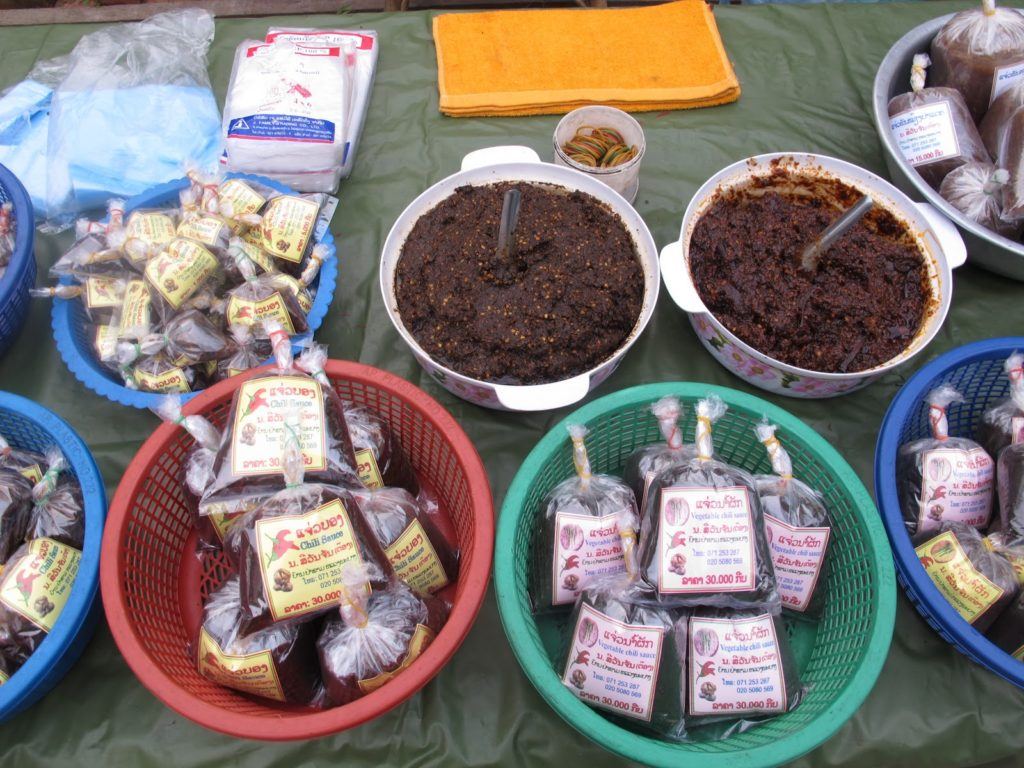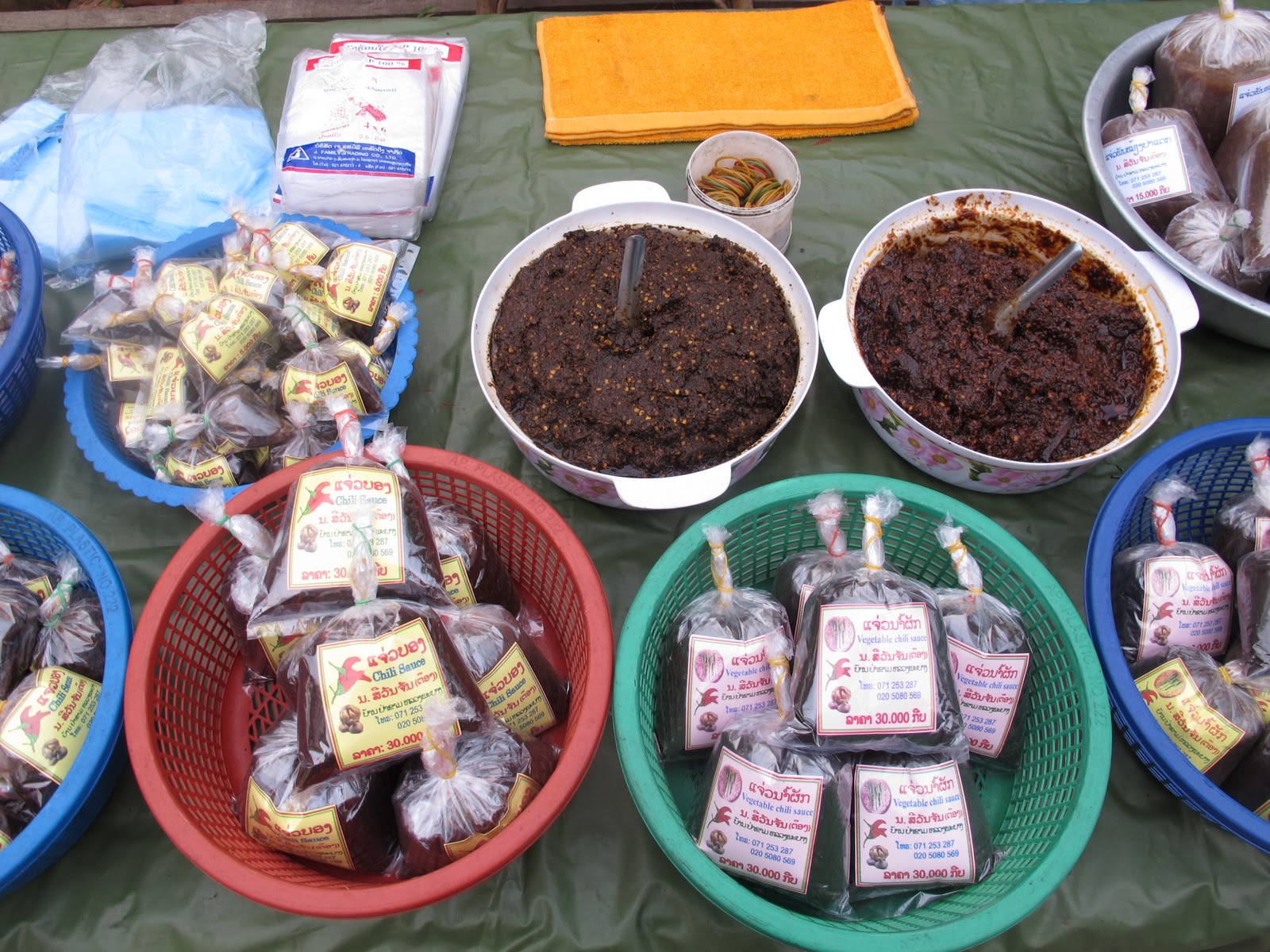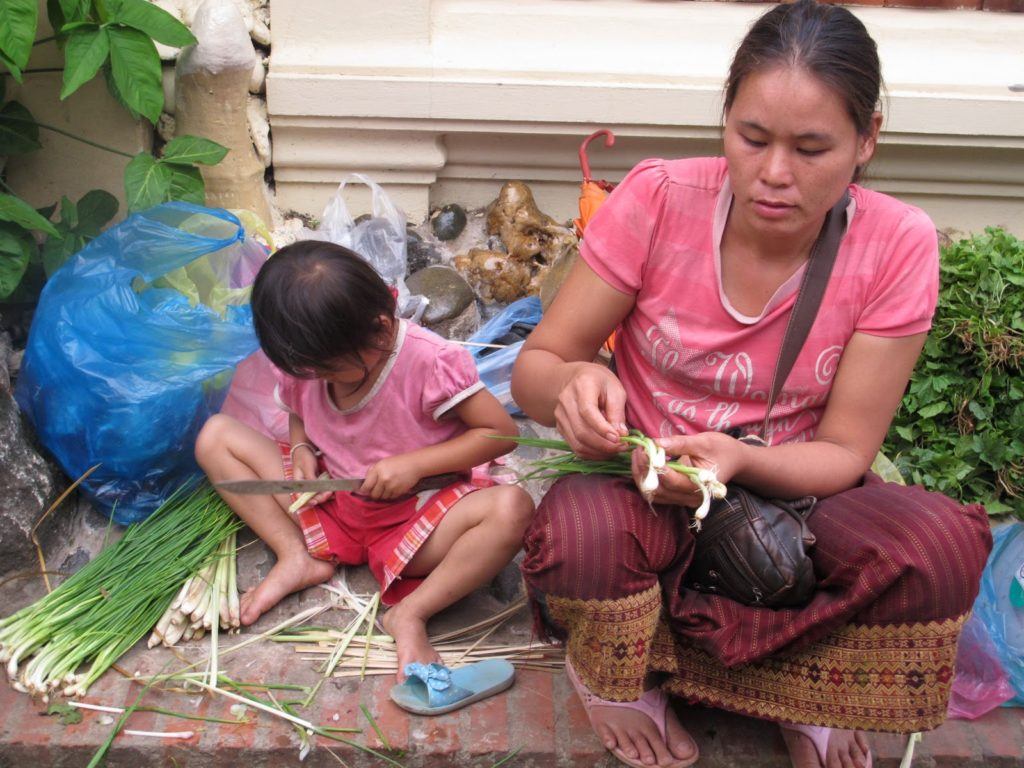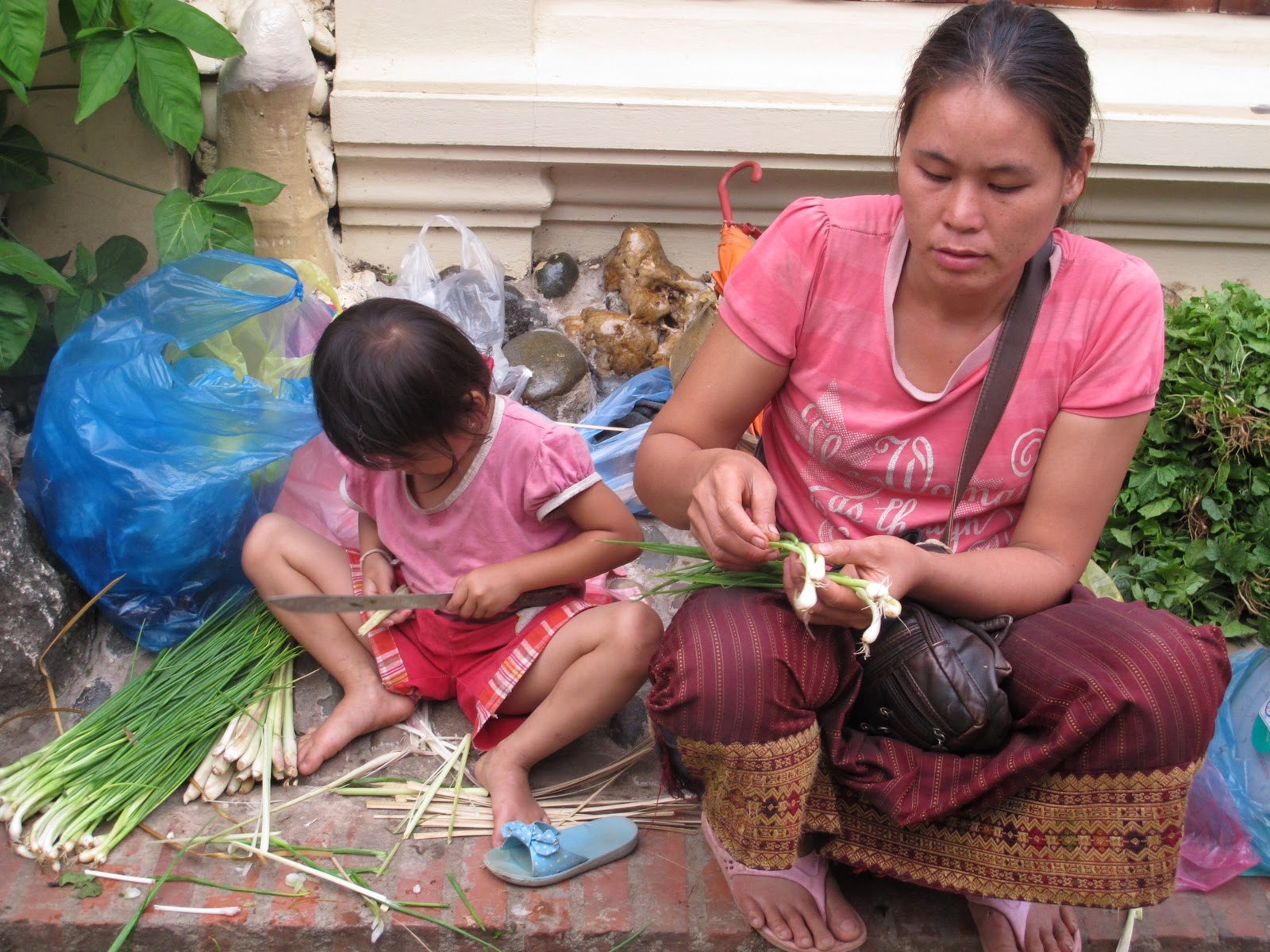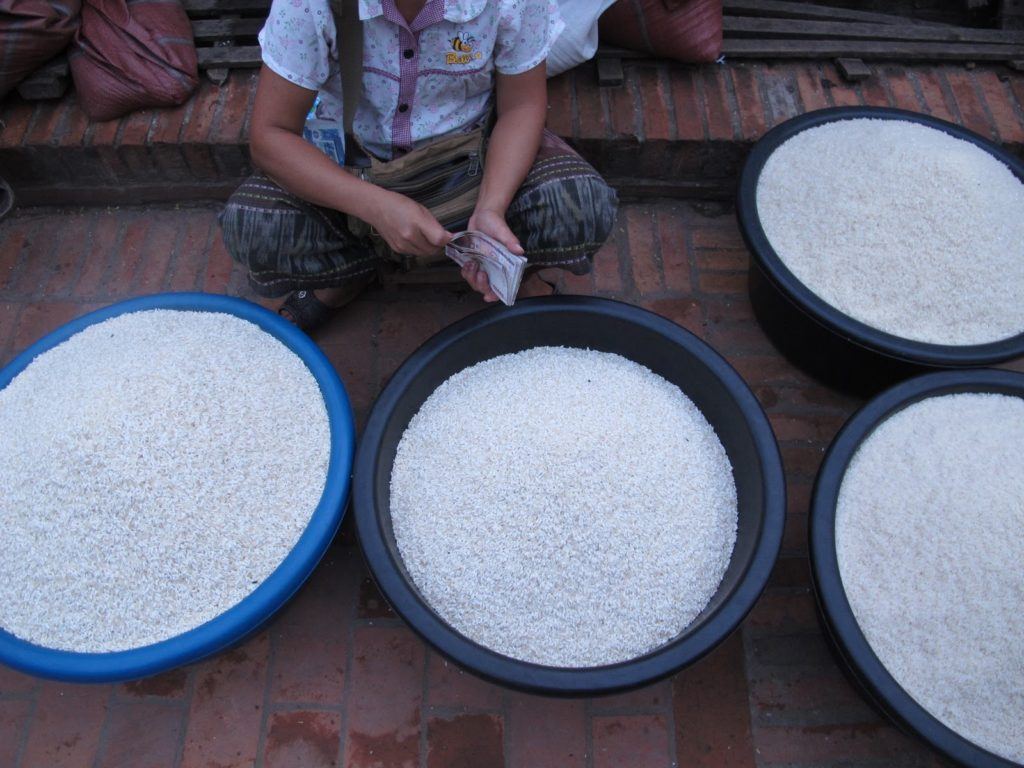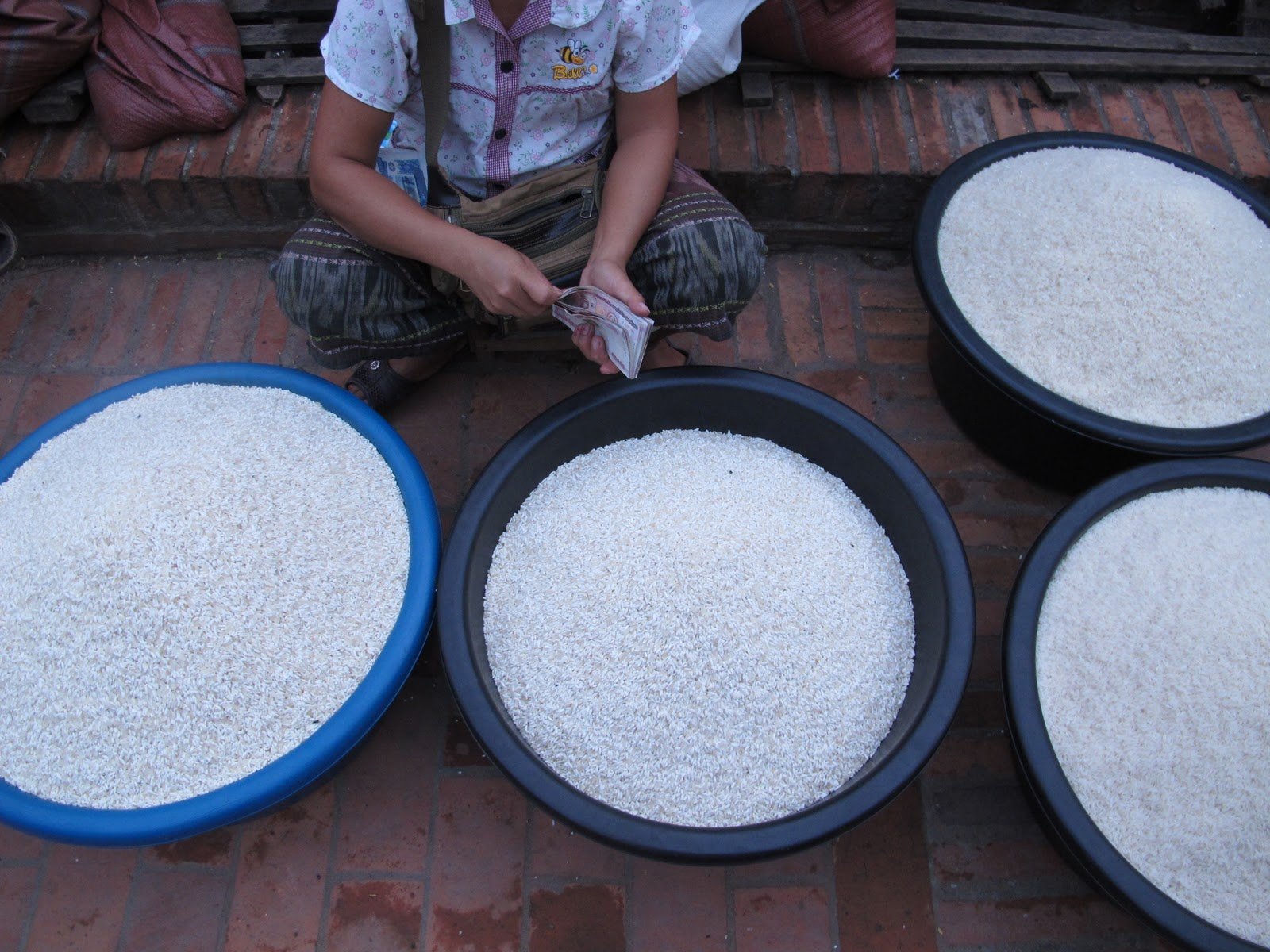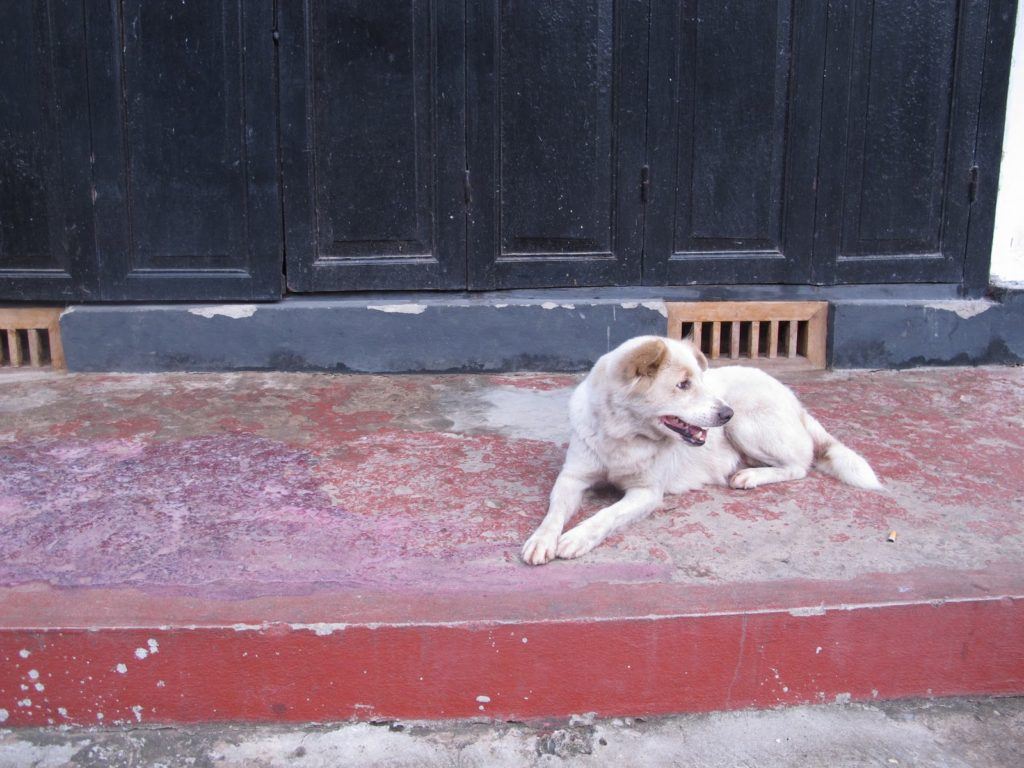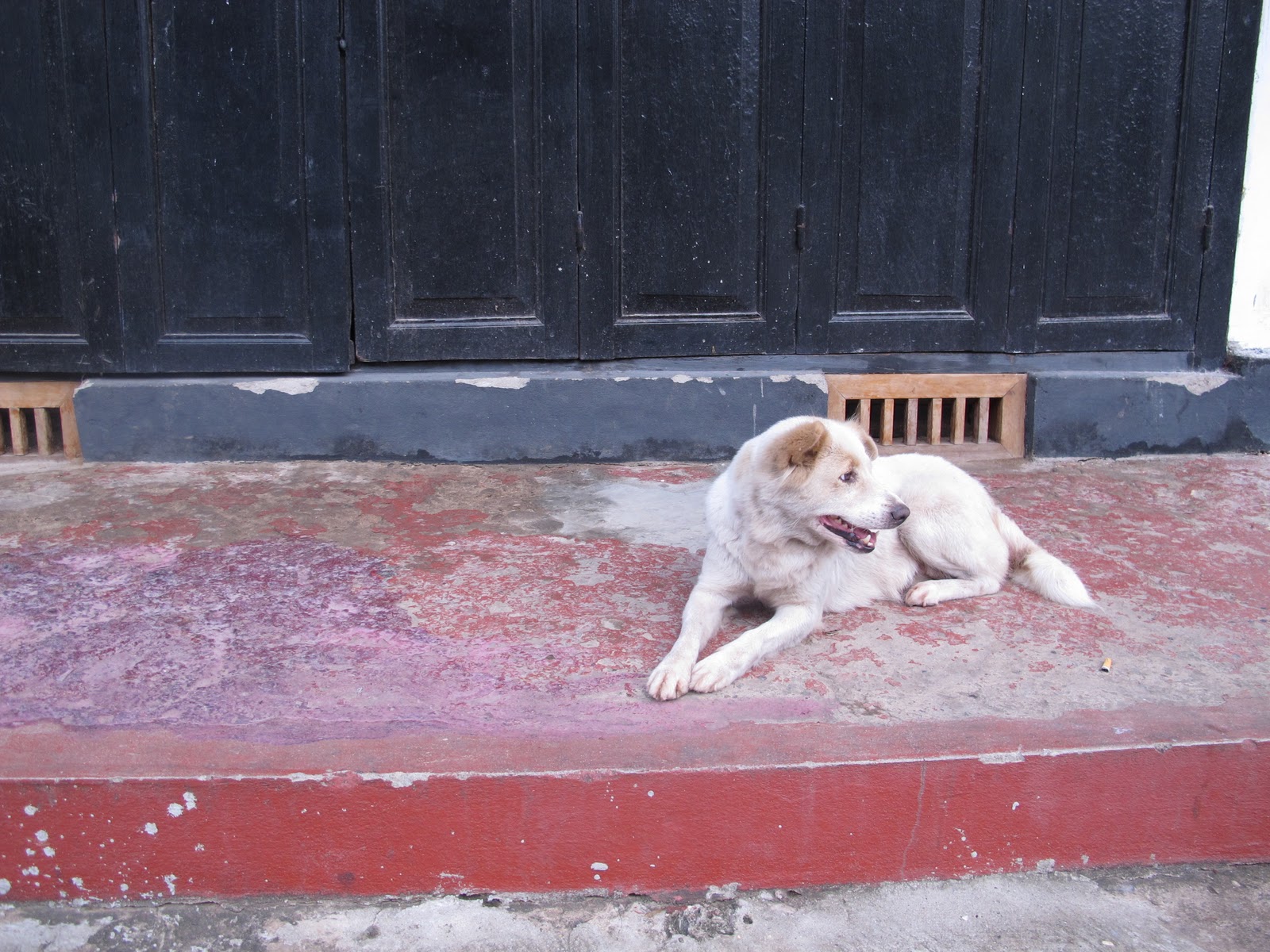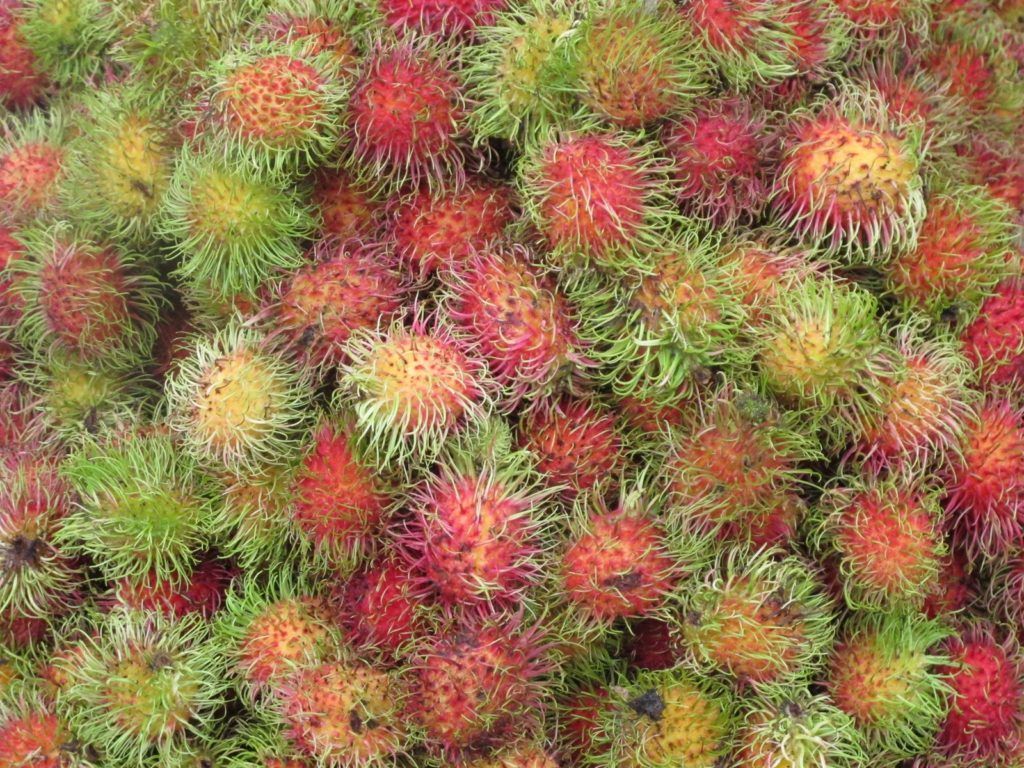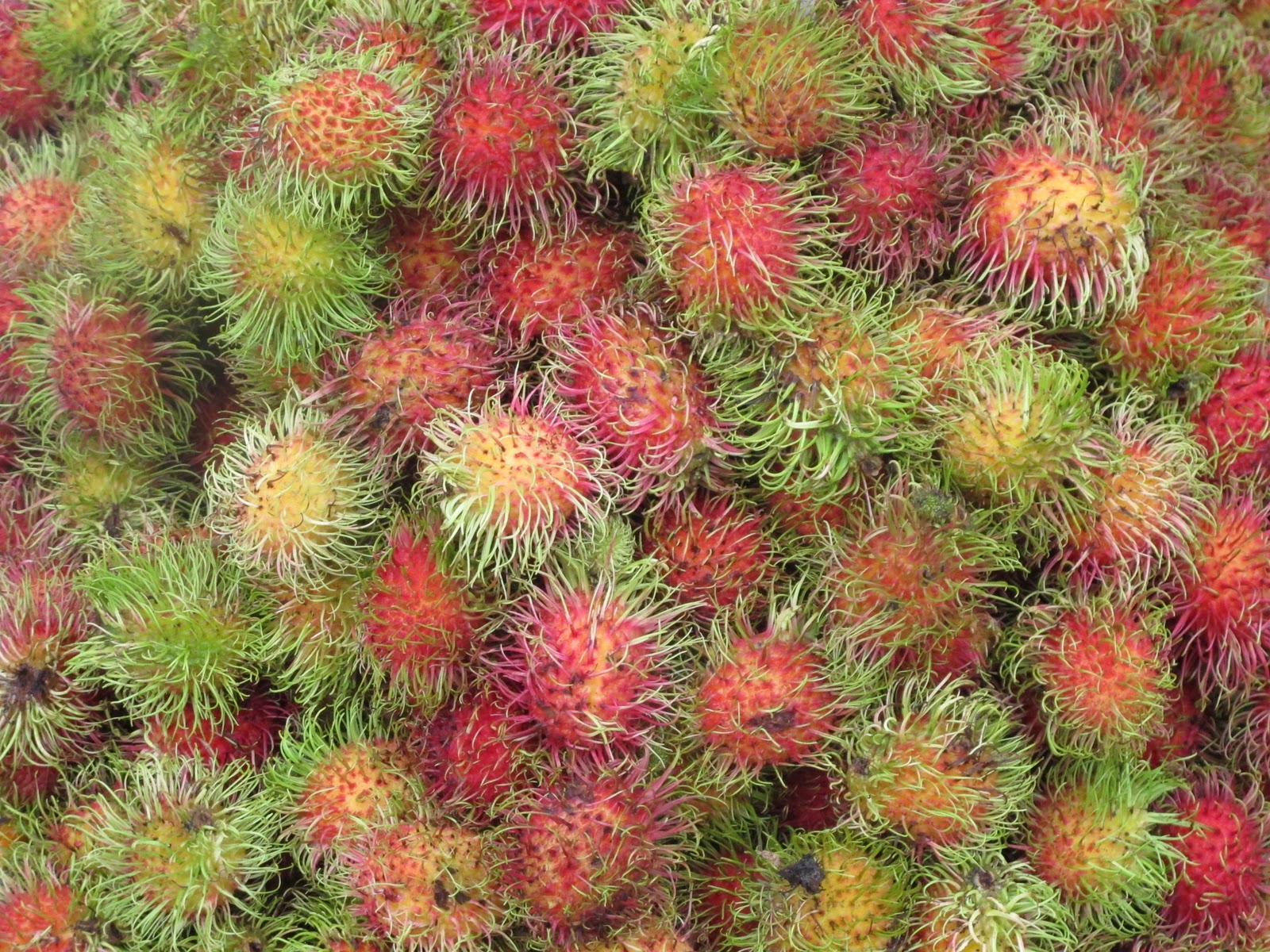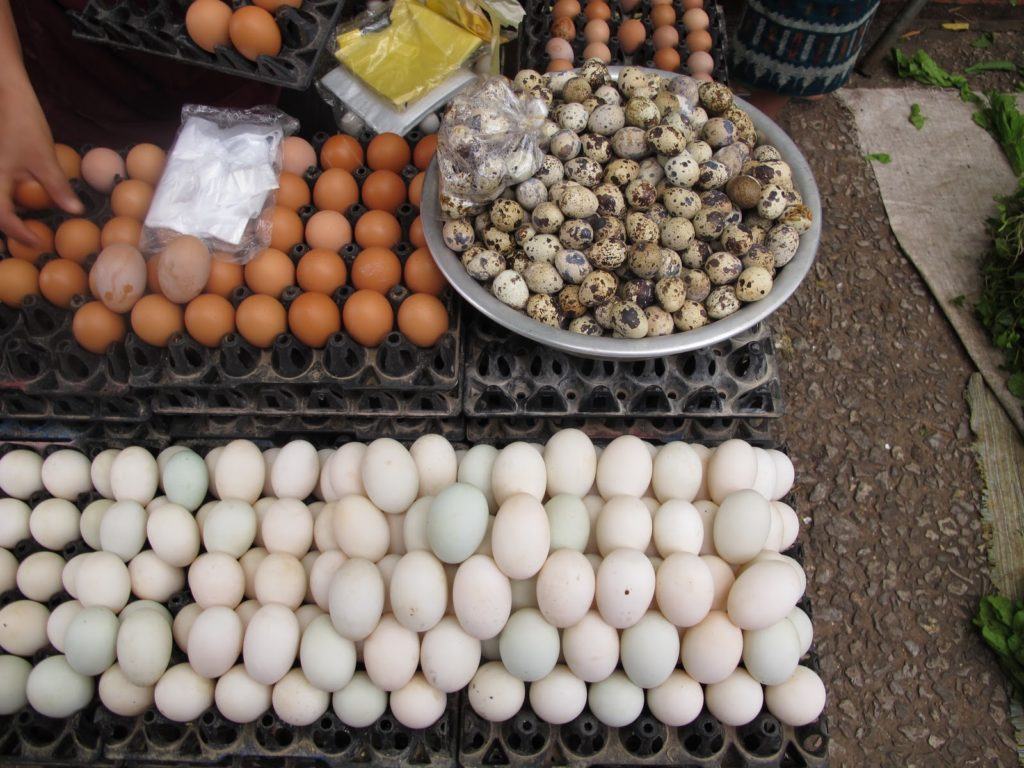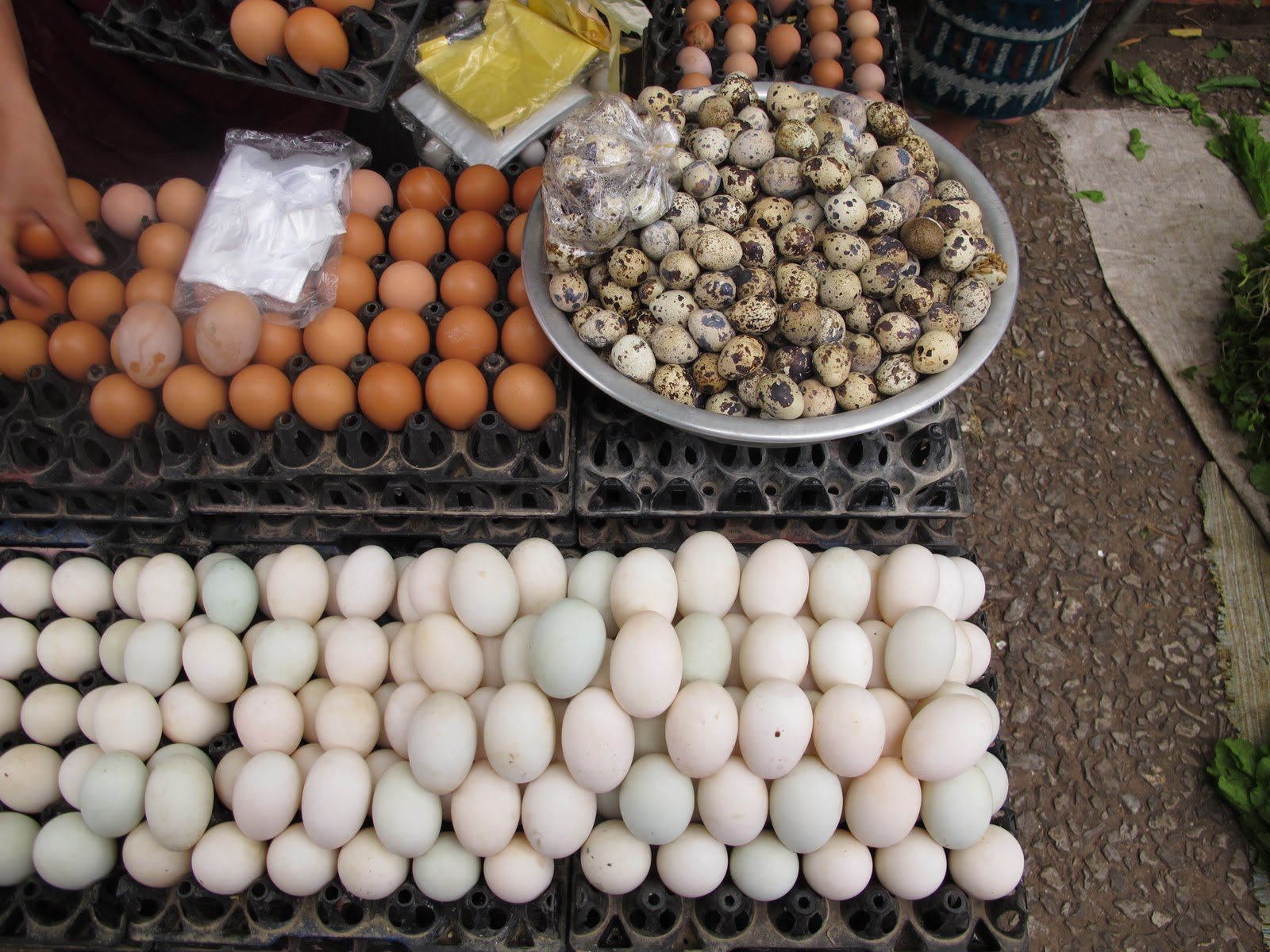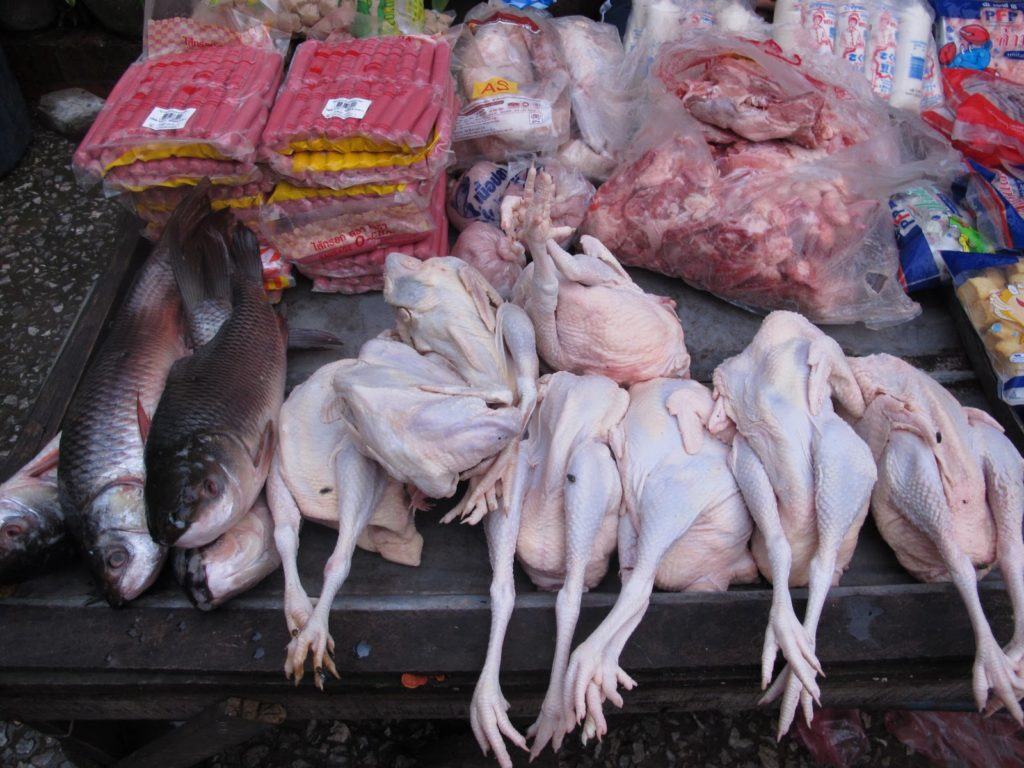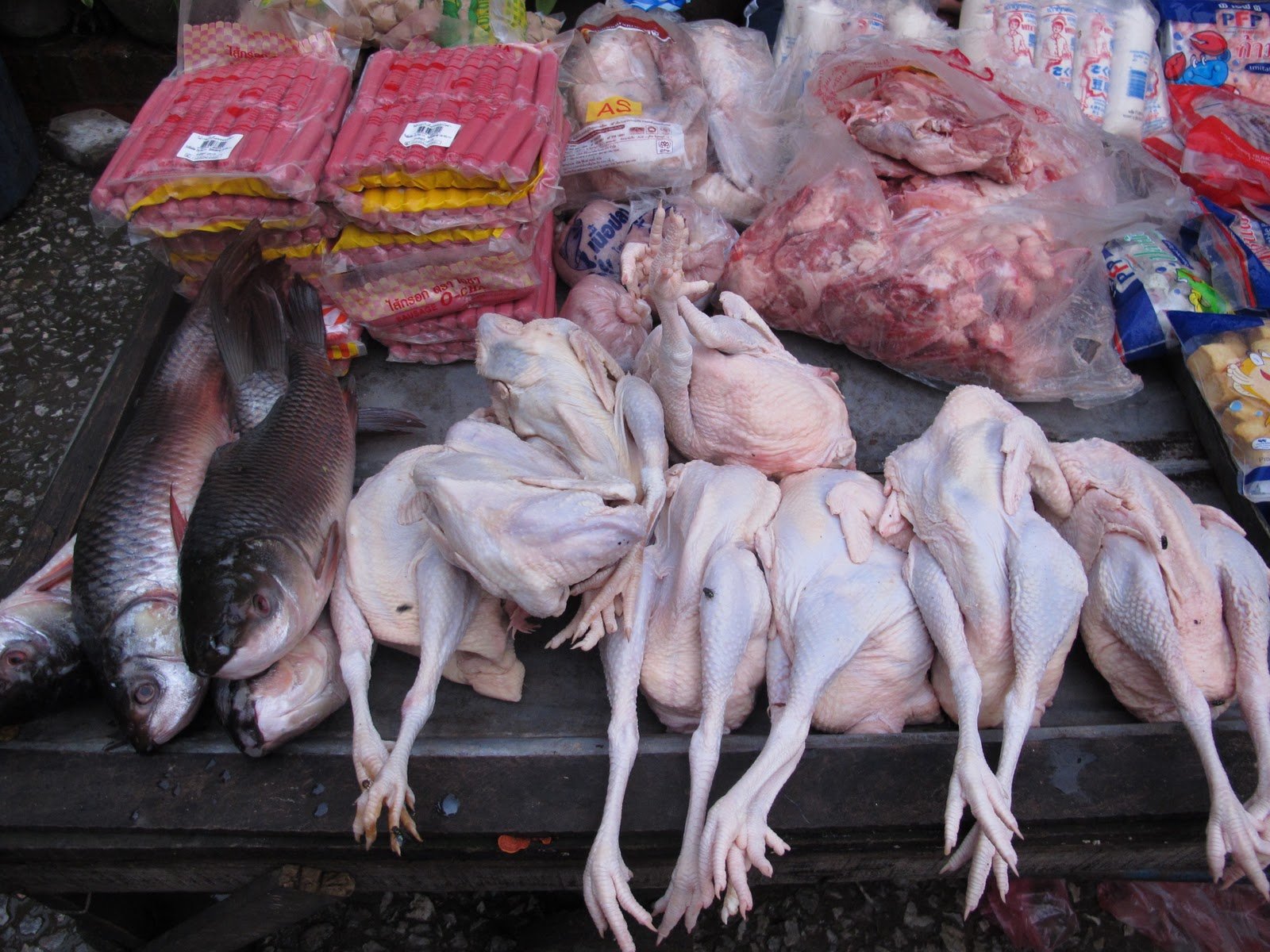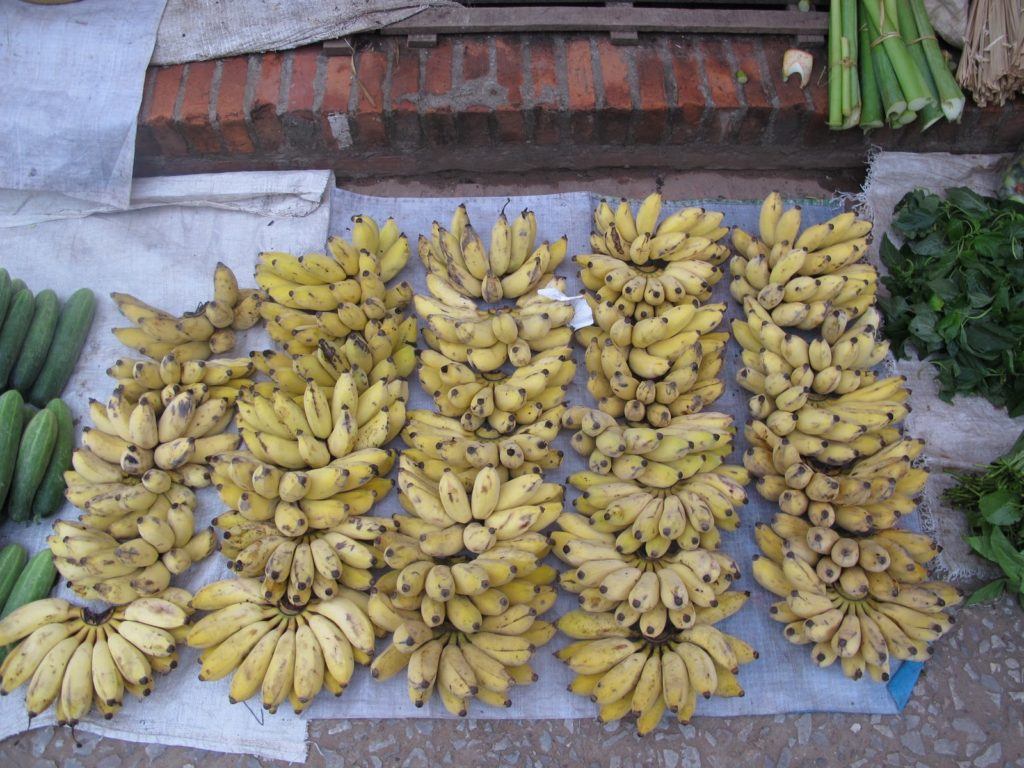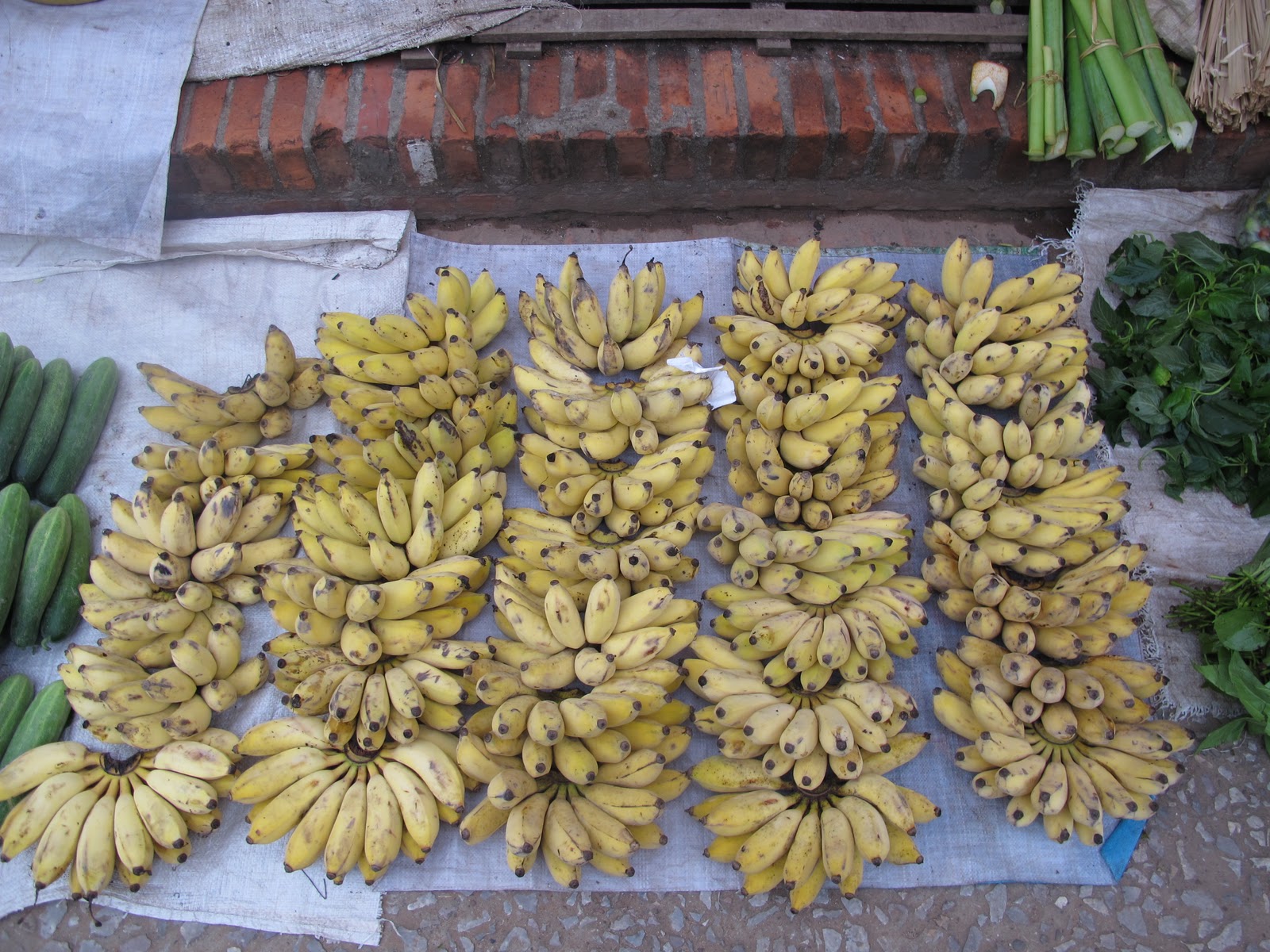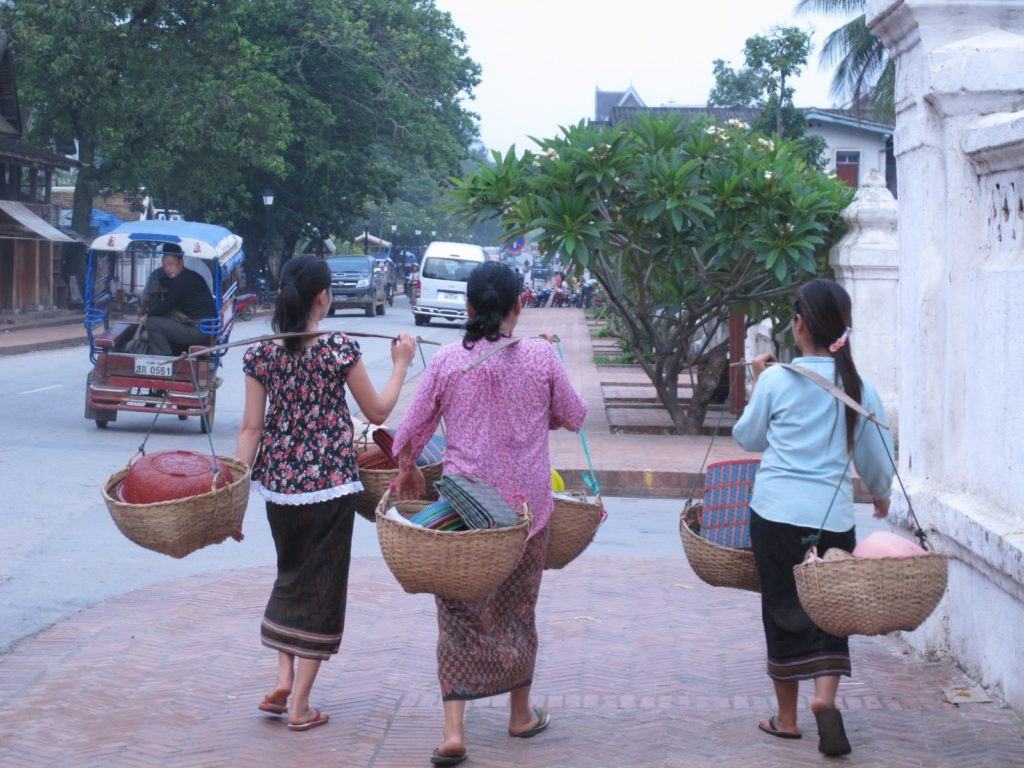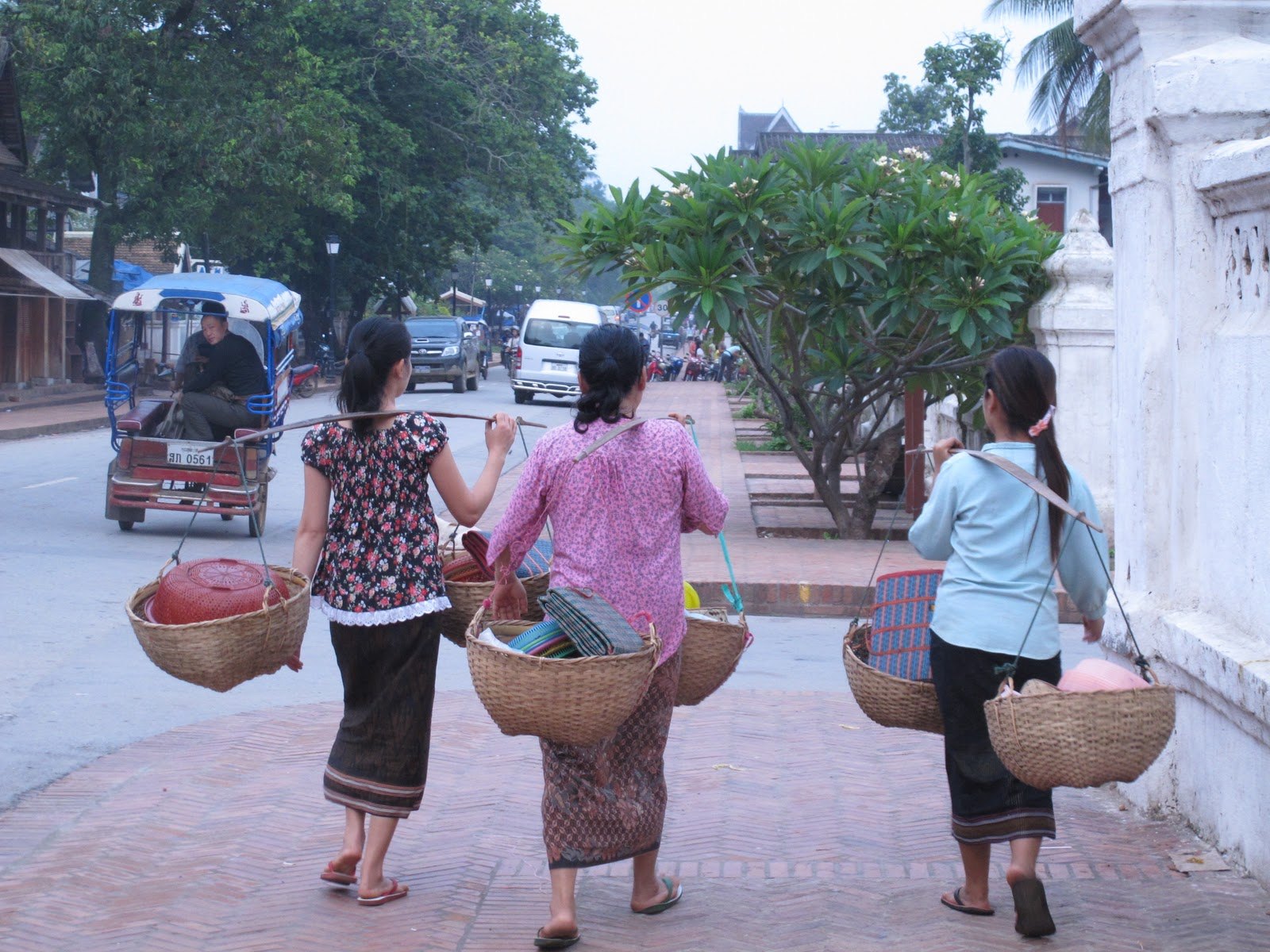 Luang Prabang, Laos
 I'll admit, it was excruciating getting up at such an early hour – 4:30am to be precise. I had woken up this early to give alms to the monks, as people do every morning in Luang Prabang. After handing out rice to the passing monks in their orange robes, I took the long way back to my guesthouse, wandering through a small series of alleyways. I had walked through these alleys before, albeit in the afternoons and evenings, and at those times they were filled with a few food stalls and not much else. In the early morning, however, they were absolutely bustling, filled with makeshift stands selling just about everything one could possibly need for a freshly stocked kitchen: eggs, tomatoes, spices, chicken, rambutans, bananas, rice, you name it. There were also a few ingredients I shied away from, including live frogs (with bloodied legs tied together), large and very menacing-looking turkeys, buckets of writhing fish, and plastic bags filled with blood.
If you have been reading my blog for a little while, you'll know that I love markets; they are places to watch the city come alive, places to watch the local people live their lives and go about day-to-day activities. Too often when we travel, we can get caught up with trying to see too much, trying to fit in all of the things our guidebooks tell us to do. We can forget that the cities and towns we visit are thriving and full of life, whether or not we are there to sight-see and take photos. This is why I always try to spend a few days in each place I go just wandering around, without plan or purpose. I try to see what it would be like to be a resident. I try to imagine what it would be like to visit these markets, to pick up my fresh produce and fish, to chat with the same people each time. I love experiencing these moments in new places.
Luang Prabang was the perfect medley of reality and tourism for me; I could feel like a local or feel like a visitor whenever I chose. I spent a few days doing all of the sightseeing I could, visiting temples, museums, galleries, and recommended restaurants. I also spent a few days doing very little, sitting in coffeeshops and bakeries, riding my rented bicycle around, shopping in the night market, and trying new foods in the previously mentioned stalls. For this, it is one of my favourite cities in Asia. What I also love about Luang Prabang is that Aaron and I can share memories of it, even though we barely knew each other then and didn't spend any of our time there together; we had met in northern Thailand but didn't start travelling together for another three weeks. Tonight, while we opened up yet another bottle of red wine and started to prepare a warm beet and feta salad (yes, it was delicious), we began reminiscing about the times we bumped into each other there. We shared stories of the local people we met (separately), the times we got lost (separately), and when we finally crossed paths at Utopia and The Hive, two popular bars in town. I can remember so clearly riding my bicycle home one night (the night before my birthday, to be exact), and bumping into him, chatting for a few minutes about monks, beer, and anything else that popped into our heads.
That was over six months ago. From bumping into each other on the streets of Laos to sitting together on my couch in Canada, drinking wine and watching TV, I'm glad to have him by my side.