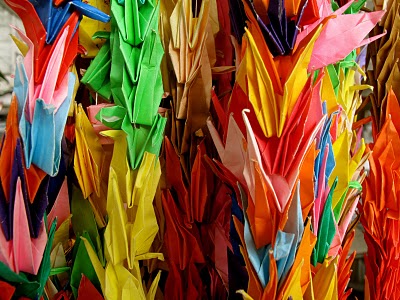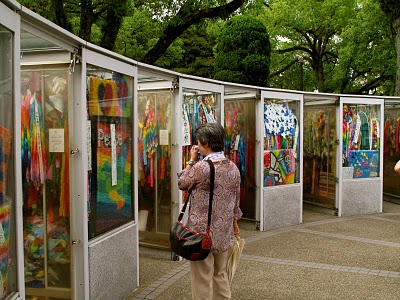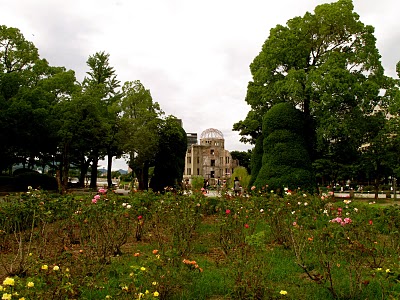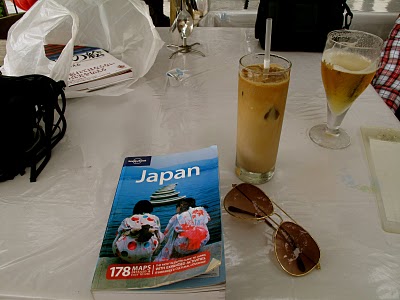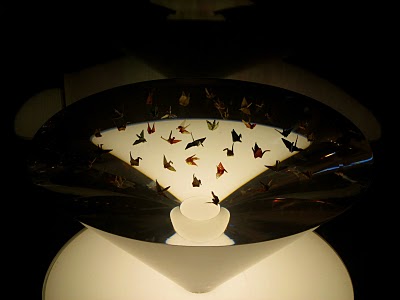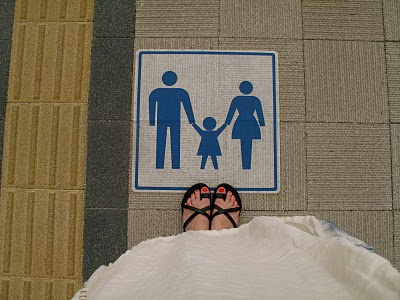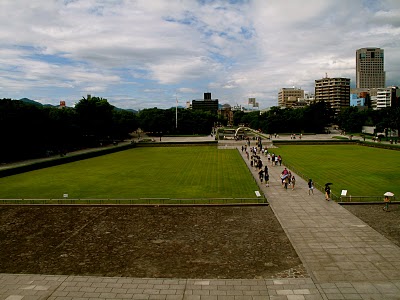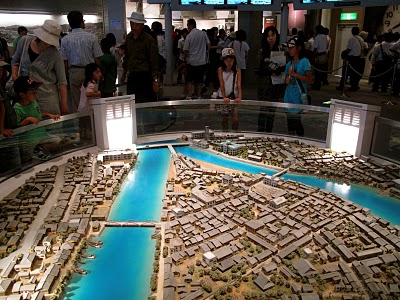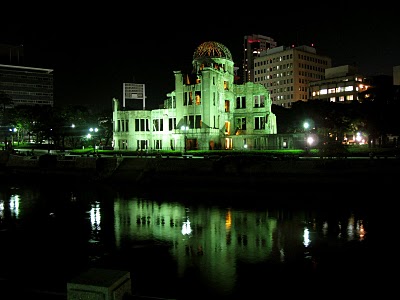 Peace Park and the A-Bomb Dome
Hiroshima, JapanI visited Hiroshima this past July, in what felt like the peak of the summer heat. It is difficult to write about Hiroshima because it was such a strange experience for me; on one hand, I loved the city, charming and quiet compared to the bustling chaos of Osaka or Tokyo. But underlying it all, of course, is the tragic history that is so interlaced with the city's everyday pulse.
I arrived in the city as the sun was setting, after taking the Shinkansen from Osaka. After a short tram ride to my ryokan-style hotel, I ventured out into the streets, walking toward what is, in many ways, the centre of the city, the A-bomb dome. Illuminated by green lights, it was beautiful and powerful, miraculously still standing there after all the horrors of 1945. When the bomb dropped on August 6th of that year, it changed Japan (and the rest of the world) forever, demolishing almost all buildings within kilometres of the drop and killing thousands of people – and yet that building remained.
I won't go into anymore of that day or the aftermath of the bomb, because there are so many more detailed and eloquent accounts of it all, but it is impossible to visit the city and not feel the effects of that event. Hiroshima is moving on, though, and full of optimism and kindness – I had a great time at restaurants, baseball games, and on long walks through the lovely city (which I'll write about another day). Visiting Hiroshima was one of the best and the most humbling moments of my time in Japan, and I couldn't recommend it enough.