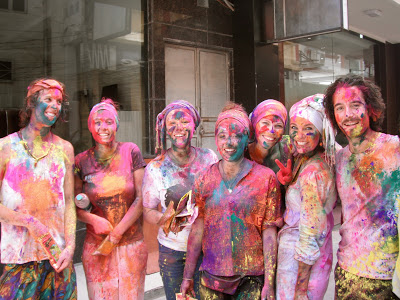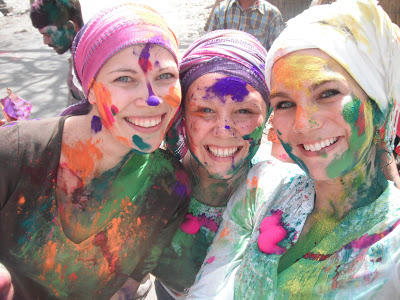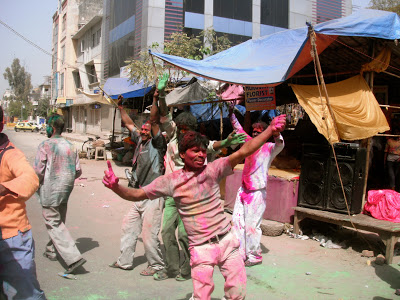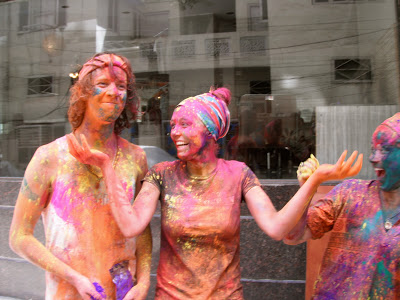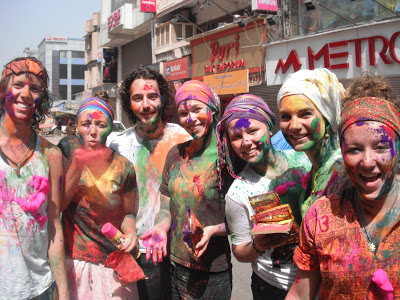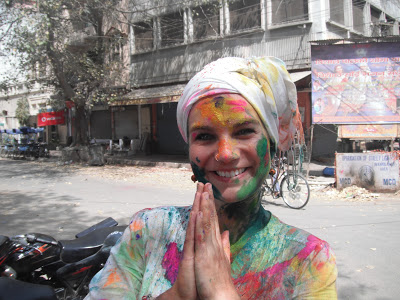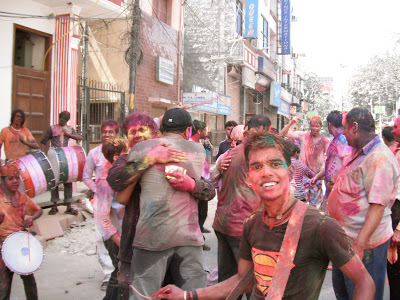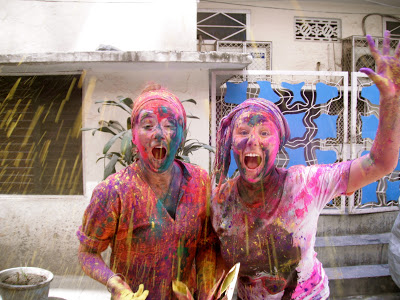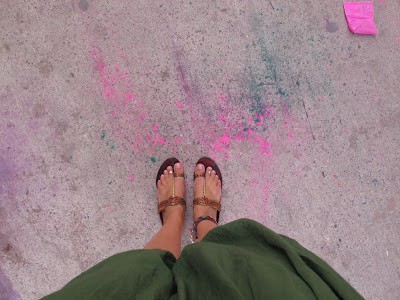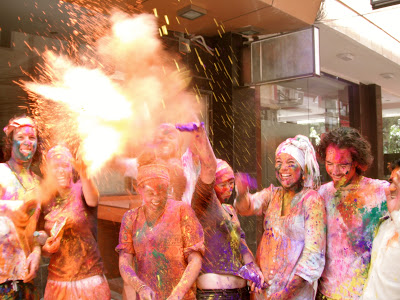 New Delhi, India
Two years ago, I spent some time in India. I coordinated my weeks there so that I was able to attend Holi, the festival of colours. It is quite famous, with people throwing water and powdered paint on each other in celebration of spring and the season of love. Though it is primarily a Hindu festival, it is now celebrated all over the world.
On that fateful day two years ago, I set out with a group of other travellers in the Karol Bagh area of New Delhi. Armed with multiple bags of coloured powder, the day started out slowly as we wandered through the streets, looking for fellow revellers. As we started to encounter other people, we were soon involved in a full-on war: powder was thrown everywhere,
every person covered in blue and yellow and green and pink from head to toe
.
As the only non-locals, we attracted quite a bit of attention. So much so, in fact, that some of the encounters turned uncomfortable – alcohol is a part of some people's Holi celebrations, and unfortunately that can cause people to get a little bit crazy. It didn't take long for men to start paying too much attention to us, and to touch the females inappropriately. I am not joking when I say that a man holding a baby with one arm tried to grope me with his other hand – it was that ridiculous. Within about half an hour of leaving our hotel, we found a police officer (with nary a drop of powder on him, I might add) and he escorted us back to a safe area, keeping the drunks away.
When we returned to our hotel, we had our own little celebration, using up the rest of our powder in a safe and controlled space. Looking back, I'd still chalk it up to an amazing day; I had tons of fun, and, for the most part, laughed a lot. If I were to be in India for Holi again, I would either choose to celebrate in a smaller town, or go out with a more balanced man to woman ratio (we only had two men in our group of seven). Despite that, the Holi I spent in New Delhi was such a cool experience, and I try to never let a few bad eggs ruin what was otherwise such a memorable and enjoyable day.
Holi is held on March 27th this year, so to all those celebrating – Happy Holi!