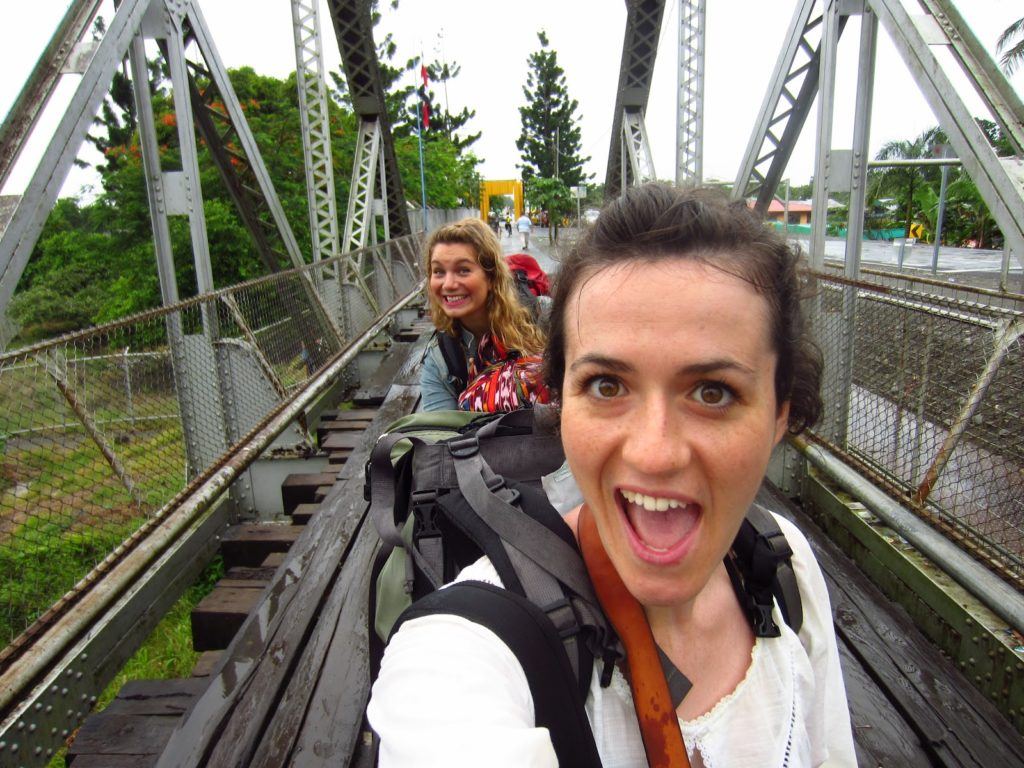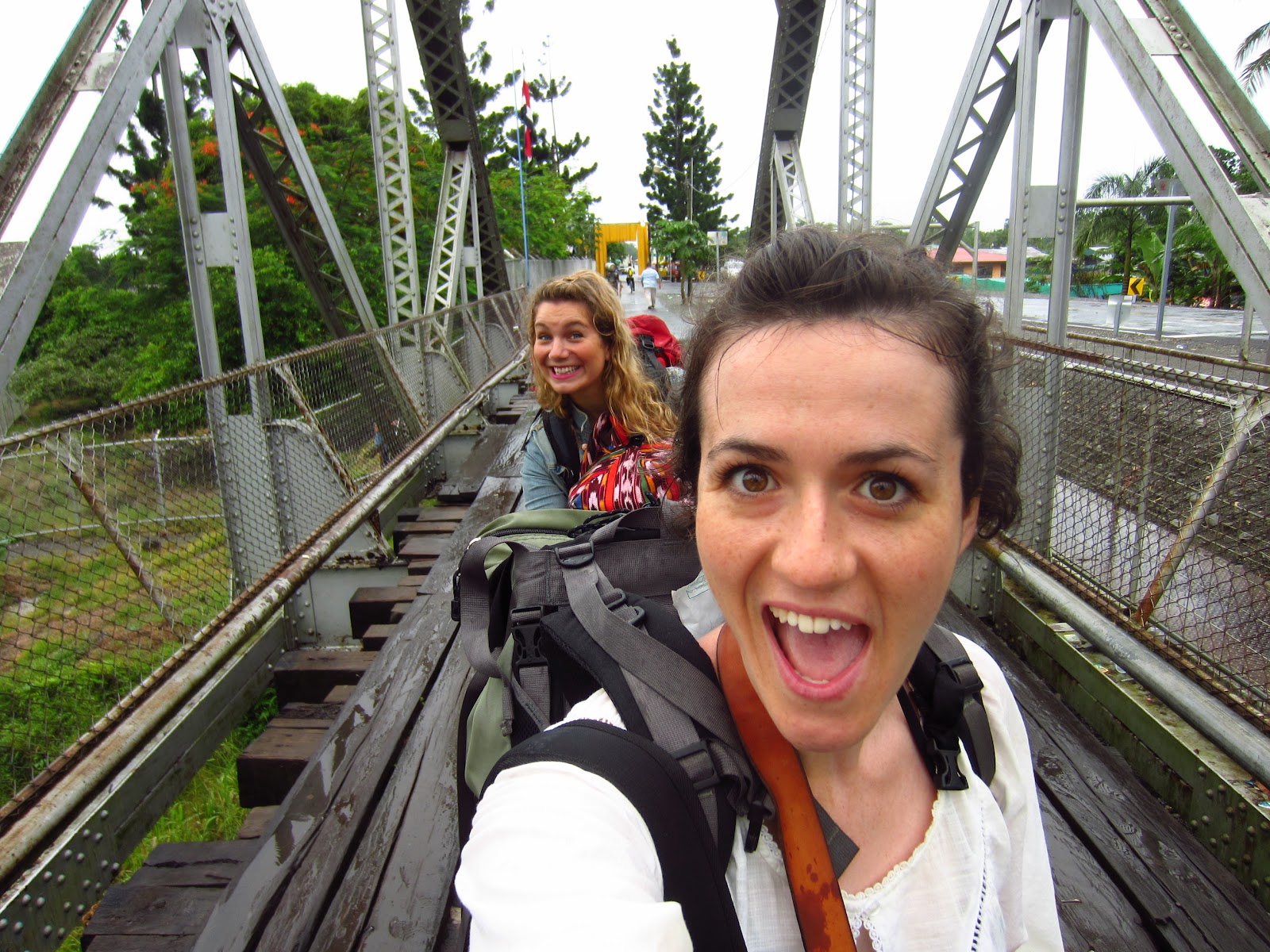 Crossing from Costa Rica into Panama (No Man's Land)
"I overheard that you lived in Costa Rica," I said to the hippie-looking server at my favourite cafe in Canada. "I'll be there in a few months myself, after studying in Guatemala for a few weeks and then travelling through the rest of Central America."
"Guatemala?" she replied, a half-smirk on her face. "You're going to get mugged."
I have encountered these kinds of statements time and time again, blanket warnings that come from people who, in many cases, have never even been to the country in question (for the record: she hadn't been to Guatemala). Before I went to Central America, I grew so incredibly annoyed of all the warnings that seemed to be rooted in nothing but rumours and stereotypes. "It's so dangerous!" everyone would cry. "Aren't you scared?"
Yes, of course I was scared, just as I was scared when I went to Thailand or India or Morocco or Japan or Australia. I'm always a bit trepidatious when heading to a new country or city, just as I think any normal traveller is; the day you don't feel a few butterflies in your stomach upon arriving in a new place is perhaps the day you should hang up your backpack. We crave those butterflies and that nervousness – it's part of the excitement and anticipation, part of why we travel at all.
Before coming to Central America, there were a few things I kept hearing from people; I wondered then, how much of these things are based on truth? Here, then, are my personal experiences with the myths of Central America.
Myth #1: You WILL get mugged in Central America.
Well, um, no, I didn't. Not only did I not get mugged, I didn't once, not once, feel threatened. Not on a bus, not in a taxi, not in a dorm, not on the streets, nowhere. I definitely heard some horror stories from other travellers (backpack stolen from dorm, laptop taken from bag on bus, mugging by machete on beach, etc), but I did not personally encounter any such woe. I tried to play it smart, though, and always locked up my valuables, never took my bag out of my sight in public, and only travelled by day. I also never went out alone at night and took taxis (only registered ones) often. I think that this part of the world gets a really bad rap, and I am evidence that not every tourist is mugged or attacked (like so many naysayers would like to extol).
Myth #2: You will only eat rice and beans.
Yes, I did eat a lot of rice and beans, but it was always my choice to do so. Central American food is varied and delicious, with different flavours and combinations depending on which country you're in. I ate huge conch baliadas in Honduras, massive piles of nachos in Costa Rica, and one of the most amazing stuffed chicken dishes I've ever had while in Panama. There were fried plantains, perfect avocados, and juicy mangoes. There were lobster tails for $2, fresh shrimp ceviche with salt and lime, and hot coconut bread. And while, yes, there were also a ton of rice and a ton of beans (often called gallo pinto), everywhere I went there was an assortment of choices, Central American food but also Japanese, Italian, Chinese, and more. In short, I definitely did not starve – far from it.
Myth #3: You will hear catcalls, whistles, and come-ons from men.
Yes, this is true, and it sucks, just as it sucks when it happens in Canada or America or anywhere else in the world. However, as I said above, I never felt threatened, just mildly annoyed. In fact, most of my experiences with men in Central America were lovely. Most men would simply say hello or wave, but so did local women. Not one man touched me or said anything that offended me (in English, at least). Sure, all those whistles and "hola"s can get extremely annoying, but, if someone is smiling and friendly about it – i.e., a polite "Hello, how are you?" I have no qualms with saying hello back. I had far worse experiences in different parts of Asia, Europe, and Africa than in Belize, Guatemala, Honduras, Nicaragua, Costa Rica, or Panama. My advice? Just ignore it as best as you can, and walk away.
Myth #4: Everyone is trying to rip you off.
Again, in my personal experience, I found this to be totally untrue; in fact, I often felt that people were much more honest and helpful than in other places I've travelled to. Often I didn't even need to haggle with taxi drivers because the first price given was the one my hostel or guidebook recommended. I paid the same fare as all the locals on every bus and boat I took, and people often helped me with my bag and with directions without expecting a tip (try that in India). I'm sure I am oblivious to some of the ways in which I was let go of a few extra dollars, but, in my opinion, nobody treated me unfairly just because I was a foreigner.
Myth #5: There is nothing to do in Central America.
When I told people I would be spending a few months in Central America, I often got a blank stare. A few people admitted they barely knew anything about the area (much like me three months ago), and a few more even claimed that they heard the area was boring. I totally disagree; Central America is full of things to do, scuba diving and hiking and ancient ruins and volcanoes and jungles and traditional dance and museums and nature walks and swimming and sailing and more. As with so many parts of the world, the more you travel through the area, the more you realise how much there is to see and do. After three months here I feel as though I barely scratched the surface, and that there are so many things I didn't get to experience. But, of course, as every traveller likes to say…there's always next time.
Did anything about this list surprise you? Did you ever find yourself in a similar situation, where you or others had preconceived notions about a place only to find out that those notions were totally false?