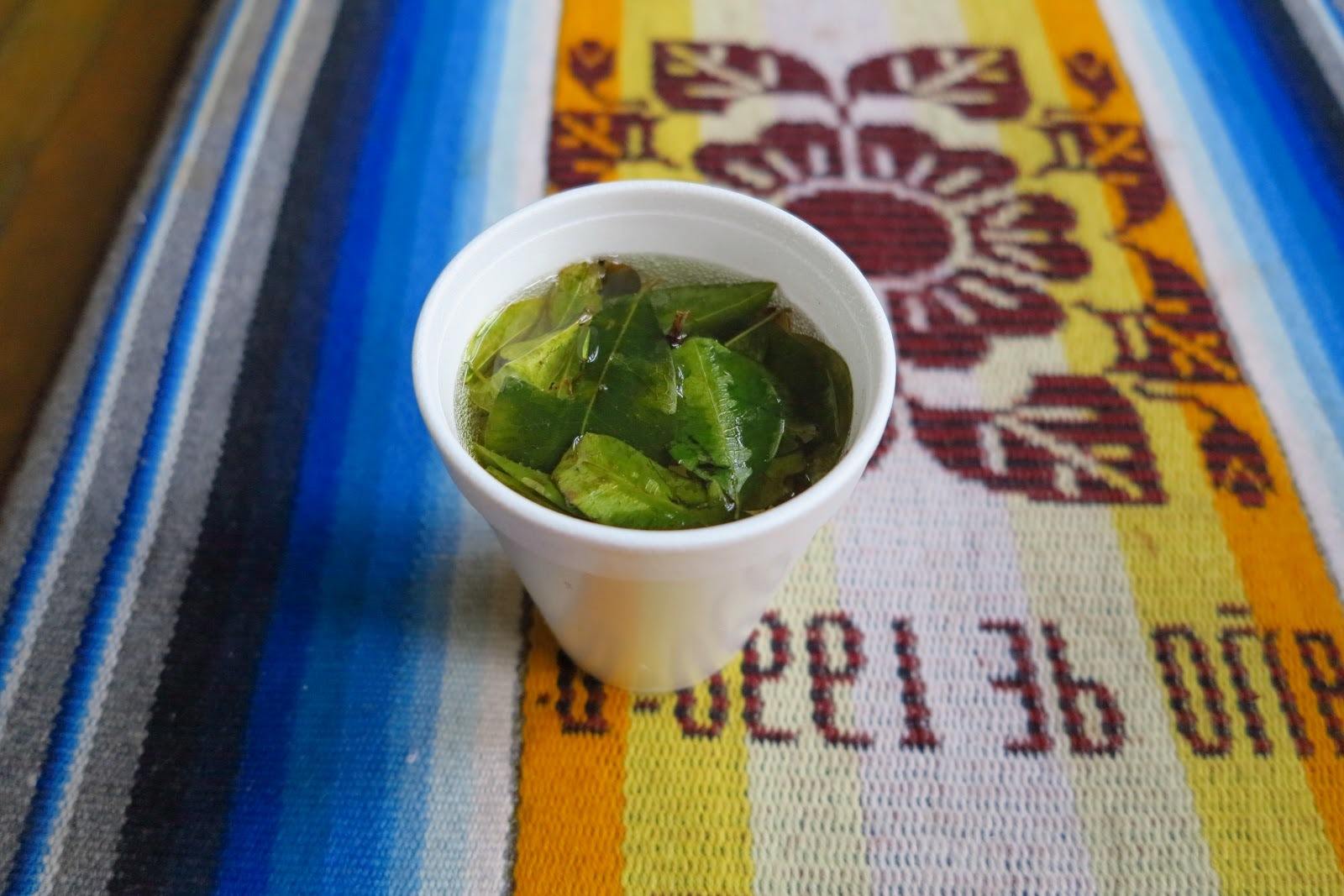 Coca Tea in Cusco, Peru
I am currently in Cusco, Peru. The altitude here is approximately 3,300 metres, or 10,800 feet. To put that in some perspective, I am originally from Winnipeg, Canada, which has an altitude of 232 metres or 761 feet. What this means is that I am perpetually out of breath.
Altitude sickness can be a serious ailment; it occurs most commonly at altitudes of 2,400 metres and up. While I had a bit of practise in Quito, Ecuador (altitude 2,850 metres), I knew that Cusco had a reputation for being a difficult city to acclimatize to. I could feel the effects taking place on my night bus from Arequipa (ears popping, a slight headache), but I wasn´t really prepared for the long-term (albeit mild) effects that the altitude has had on me.
Some common side effects of altitude sickness include insomnia, dizziness, lack of appetite, pins and needles, vomiting, headaches, nausea, drowsiness, nosebleeds, shortness of breath, fatigue, and a general malaise. Sounds fun, eh?? While I did not experience any of these things severely, I experienced a few of them, and, being the smart cookie that I am, kept proclaiming to Kerri, "Wow, why am I so tired?!" and "I had the worst sleep last night!!" She gently had to remind me of where I was and why I felt that way.
On the first day we arrived, Sunday, Kerri felt quite ill and, sensibly, lounged in the hostel and drank lots of coca tea. After a short nap, I felt adventurous, brave even, and ventured out into town. Within minutes, I was out of breath – no, I wasn't climbing stairs or walking uphill or even walking that fast – I was just walking. I also felt a distinct tingling and numbness in my hands, and a need to sit down every twenty minutes or so. That night, I could not fall asleep for hours, tossing and turning even though I felt exhausted. I also ate only once, at 2pm, and had no desire to eat again. So, insomnia, dizziness, lack of appetite, pins and needles, drowsiness, shortness of breath and fatigue? Hi Cusco, nice to meet you! Though my symptoms were really quite mild, it was still a shock to experience them at all.
Over the past few days we have definitely acclimatized, though we still need to remind ourselves to slow down and not go so quickly. With all of the amazing restaurants in town, my appetite has come back, and I´m sleeping like a baby under my goose-down duvet. However (apologies to the squeamish), I have noticed that when I blow my nose, a bit of blood comes out, so I'm probably a prairie girl for life.
To prevent any severe symptoms, we avoided alcohol the first few days and really took it easy. I took a few pills of acetazolamide (which is supposed to help) but, as I don't really like to take medicine unless absolutely necessary, stopped after a few days and have instead been drinking a few cups of coca tea a day. Coca de mate (as it is called here) is essentially just coca leaves steeped in hot water. Though illegal in many countries (yes, these are the same coca leaves that are the source of cocaine), the effect is the same as drinking a regular cup of coffee, with the added benefit that it really helps with altitude sickness. I know I'll be relying on it again when I head to La Paz next week…
Have you ever experienced altitude sickness? Where? What did you do to try to cure it?