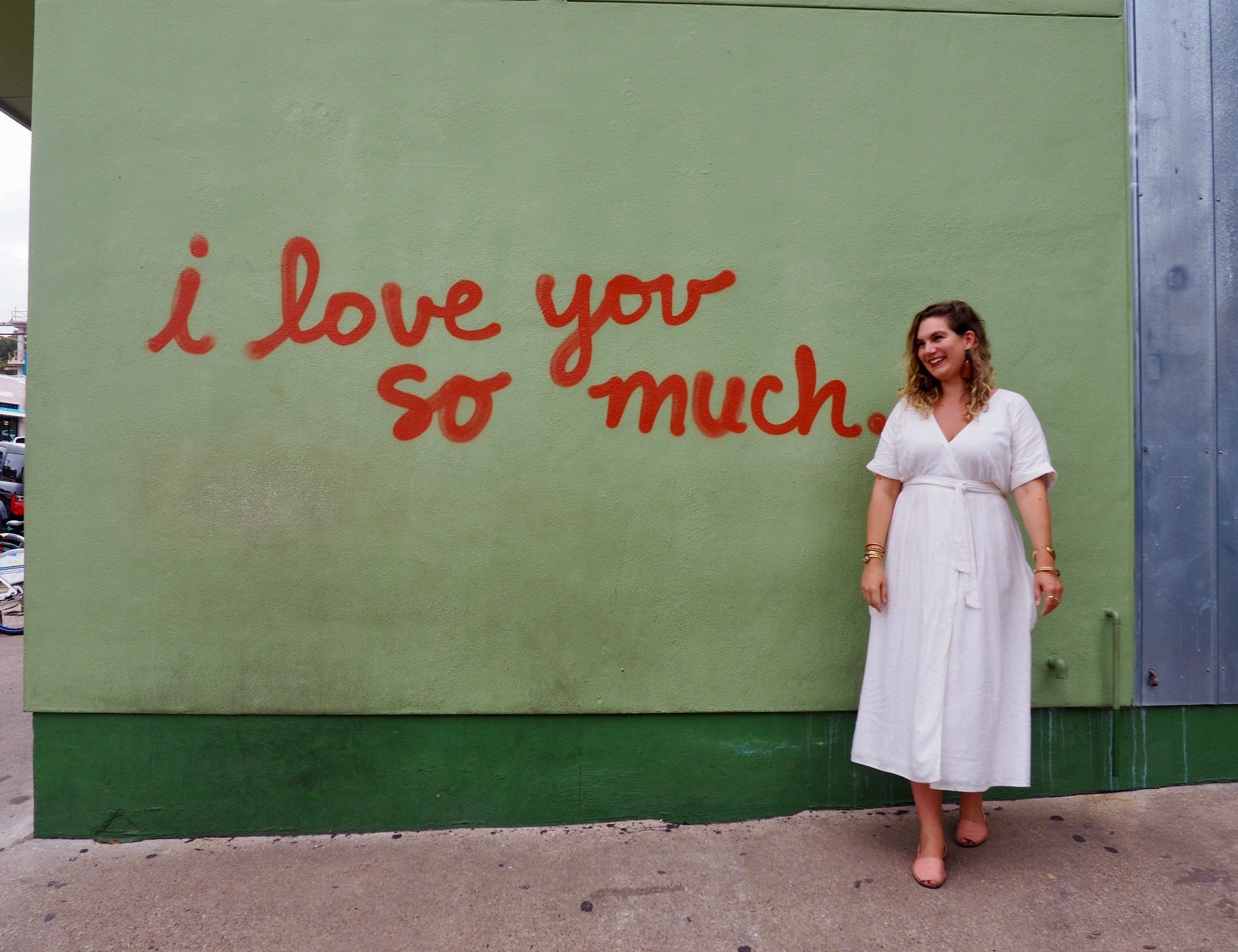 Um… exactly zero surprises that I didn't keep this series up that often. I posted all of my favourite things back in March, but even then I knew I wouldn't be posting that frequently. I did manage to post about my favourite things again in May, but, as I've written about before, I've consciously decided to step back a bit from being online in the past two years. Being online just doesn't make me that happy anymore, not as happy as gardening and being outside and cooking and reading do.
Posting on this blog, however, DOES make me happy, and I have to remember that I can indeed blog and NOT fall down random rabbit holes of banality and/or horrifying news articles. At this point, I don't need to read the news for six hours a day to know that the Earth is essentially one big dumpster fire.
But wait! This post isn't meant to be depressing. It's meant to be full of things I've been loving lately. I firmly believe that, despite the horrendous news we are bombarded with every single day, it's imperative to still make time for joy. Not only that, we can't feel guilty for finding that joy. I would love to hear what you've been reading/watching/listening to/wearing as well, because I'm always keen to find new obsessions.
Without further ado, here's what I've been loving in October 2018.
Please note that this post contains affiliate links, but isn't sponsored by any particular brand or company, because… as if someone would sponsor this rambling blog. 
Dottie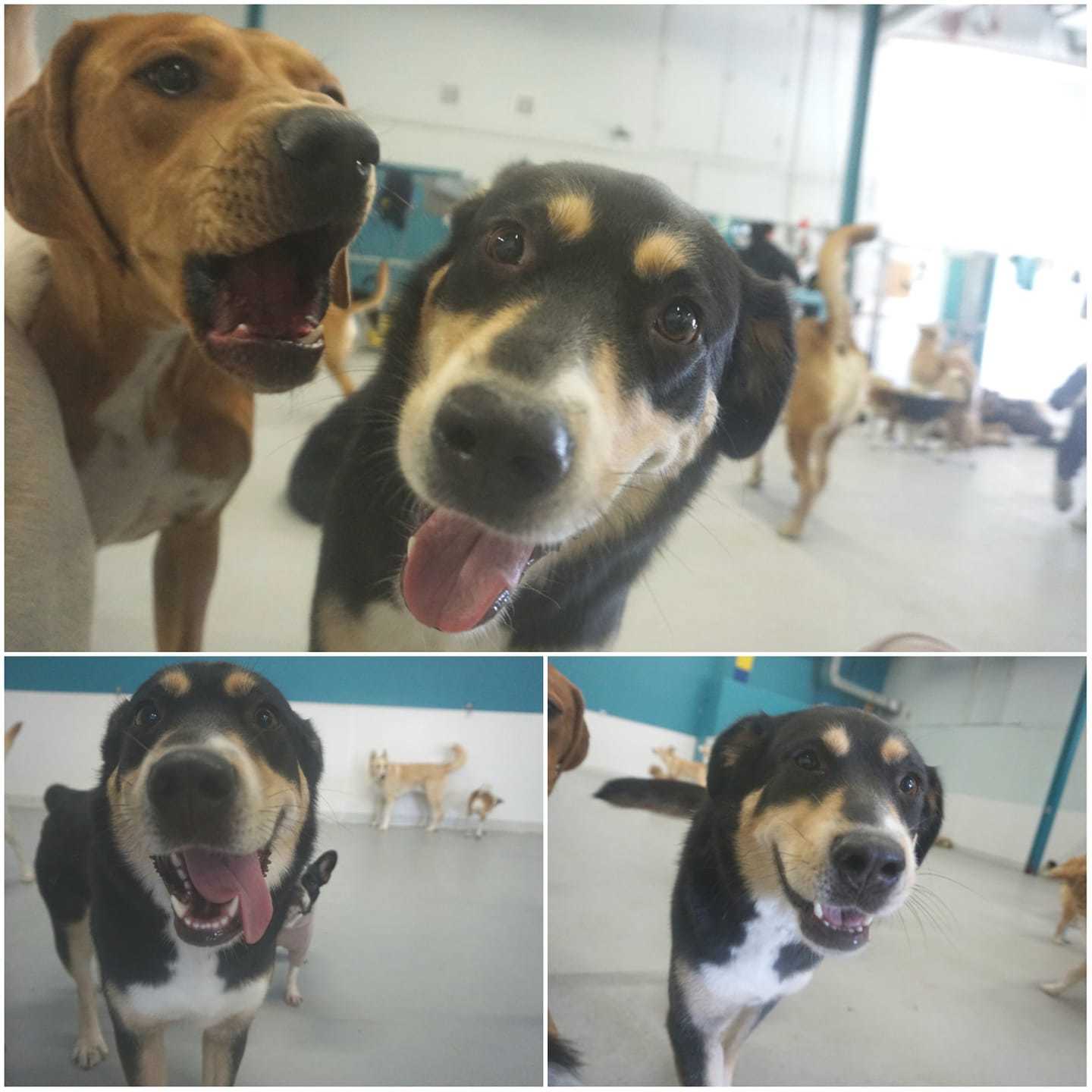 If you read my post in early October, you know that I took the huge step to adopt a dog. Dottie is, without a shadow of a doubt, the most amazing thing to happen to me in a very long time. She is simply the BEST. As I work from home and have a fairly quiet social life, I spend a lot of time on my own. Having her by my side has been the loveliest experience and has helped motivate me to get out of the house a lot more (we go for two 30-45 minute walks a day). It was difficult at first – I'll admit I had tinges of "what have I done" for the first two weeks as we were still getting used to each other – but in the end, I know I 100% made the right decision in bringing her home.
There is nothing like waking up in the morning, calling her name, and hearing that familiar *thump thump* of her tail wagging against the ground as she stretches and jumps into bed with me (she comes into my bed for a cuddle at bedtime, but likes to sleep on the ground at the foot of the bed, and then jumps back into bed in the morning for more cuddles). I have started taking her to daycare once a week so that she can socialise with other dogs, and I seriously miss her in those few hours. We still have some work to do together – she needs impulse control training, as she gets SO EXCITED when she sees other dogs while walking – but overall she is an angel of a dog: doesn't chew anything, is fully house-trained, is good with kids and other pets, barely barks, doesn't beg for food (I can even leave food on the coffee table and she'll leave it alone), and has already learned quite a few commands.
One cute story that I didn't get the chance to tell in that first blog post about her, as I didn't know until later:
When I went to register Dottie with the city, I had to put her breed, birthdate, etc. Because Dottie was a stray, and I have no idea what her background is, I had to guess. I put her as a Husky/German Shepherd mix (although I'm now convinced she's a "Rottsky" i.e. a Rottweiler and Husky mix) and put her birthdate as October 1st, as that's the day I got her.
The following week, I received her vet documents and her rabies vaccination tag in the mail. I scanned through the documentation, which all looked pretty standard, until I came to her birthdate. I had guessed October 1st, but it turns out her actual assumed birthday is May 5th, which is what was on the vet records long before I came into the picture.
May 5th… is also my birthday. I totally cried. It's just too perfect.
She tops the list because I love her more than anything. If you can, I highly recommend adopting a dog. It'll change your life in the very best way.
Books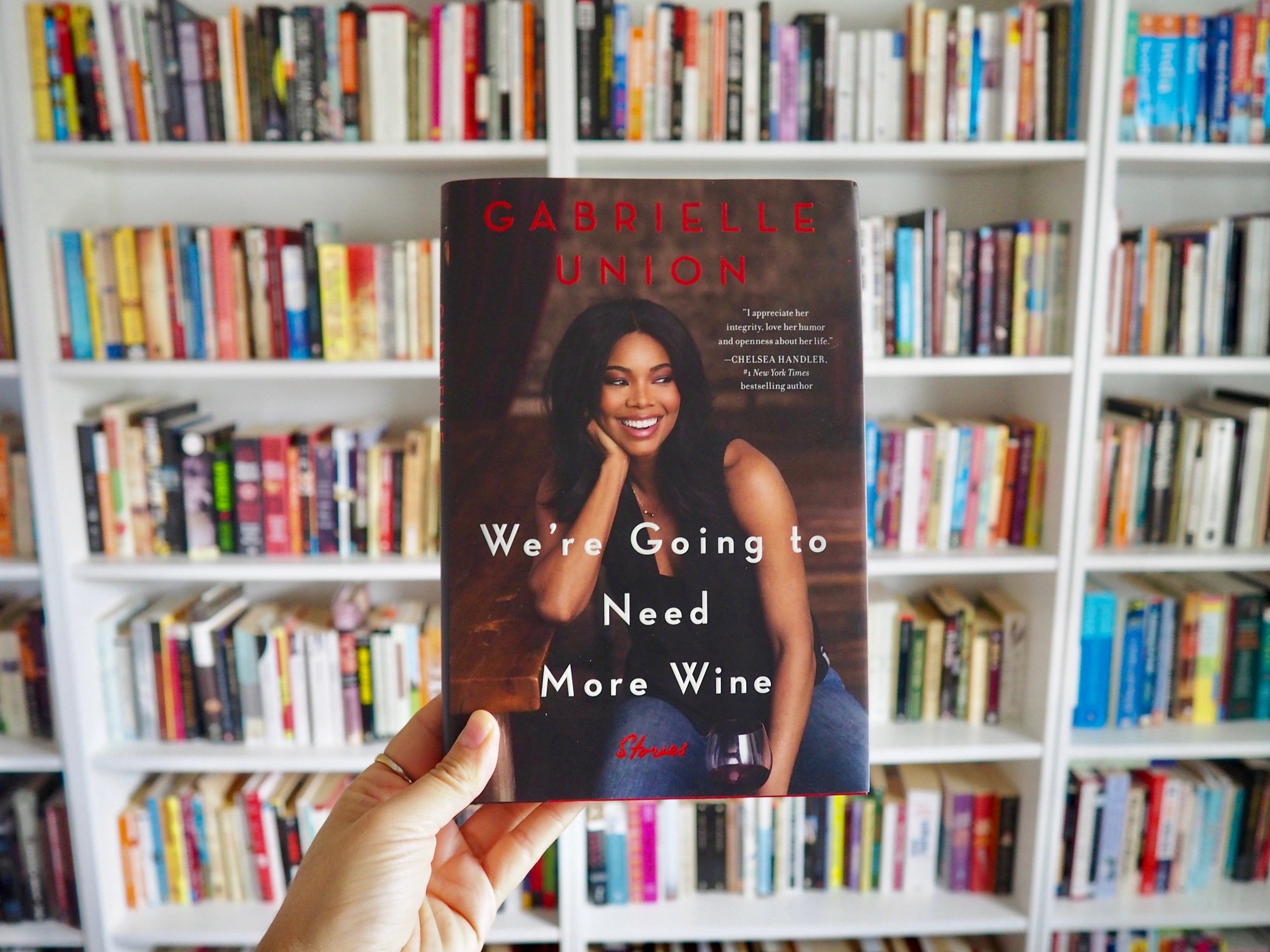 I absolutely loved this memoir. We're Going to Need More Wine is brutally honest, beautifully written, and EXACTLY what Gabrielle Union says she wanted to write: a book that felt like you were sitting across from her, drinking wine, sharing stories. She tackles really difficult topics, including growing up as one of the only black children in her school, and a horrific sexual assault that happened in her late teens, but she balances that with humour and an unbelievable knack for storytelling.
I love a female celebrity memoir (I've read at least two dozen or so) and love it when the celebrity is not only frank and self-deprecating, but relatable and funny. Union fulfils all of that (I've also loved books by Tina Fey, Amy Poehler, Mindy Kaling, and, of course, Carrie Fisher, but loathed the books by Amy Schumer, Anna Kendrick, and, sadly, Rachel Dratch). I am a huge fan of the late 90s/early 2000s teen movie craze, so obviously I have always loved Gabrielle Union (she was in Bring It On, She's All That, and 10 Things I Hate About You). I recently watched Breaking In, a movie she also produced, and it was thoroughly entertaining; she's a total badass in it. I love women who are unapologetically feminist and this book made me appreciate Union more than ever.
If you're new to the celebrity memoir, this one is going to set the bar HIGH. I loved it so much.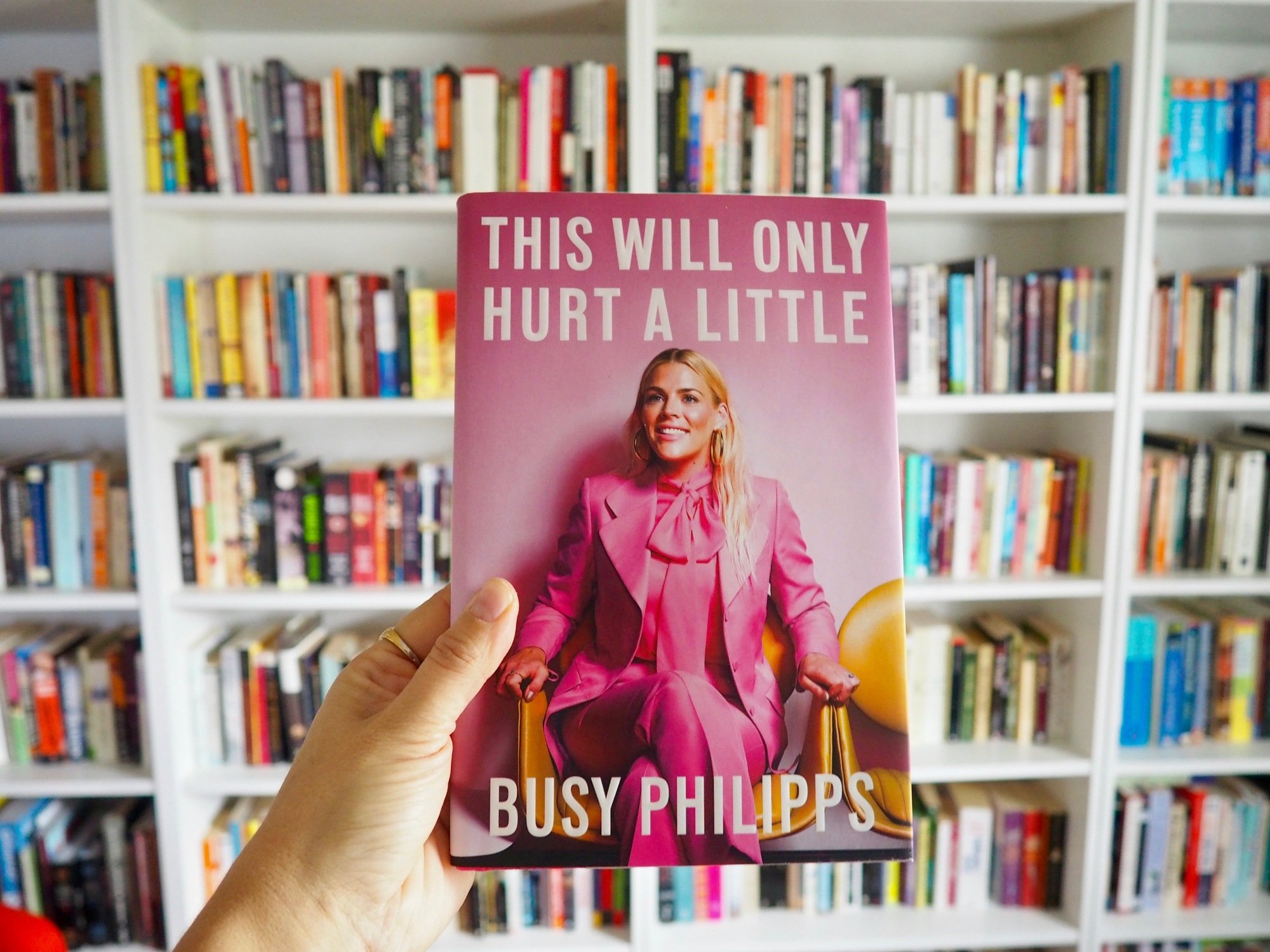 Yep, another female celebrity memoir. Not going to lie, I love a book that I can finish in a day or two. I absolutely love being obsessed with reading it until it's finished, and then feeling sad that I purged and read it too quickly. While I sometimes enjoy it when I have to force myself to read something (more on this in a moment), I also love turning off and just leaning into a book.
This Will Only Hurt a Little by Busy Philipps is exactly that kind of book; I stayed in bed longer in the morning to read it, and took a very long reading break in the afternoon to finish it. I have watched the show Freaks and Geeks at least five times (WATCH IT) and so it was super interesting to read about her time on that show as well as her time in Hollywood in general. She has been through some shit, and she writes about it with grace and humour.
I also LOVE that Philipps spills the beans, even naming names in Hollywood. I love celebrity gossip; I won't buy any gossipy magazines (they're way too over-the-top for me) but I love reading about, say, the political reasons this actress was chosen for this role, or the implications of hiring this actor over this one, and so on. I love reading about how gossip is indicative of our society as a whole, so love reading articles about celebrities and feminism, or celebrities and politics. If you're wondering where to start with "meaningful gossip", definitely head to laineygossip.com; I read it every day.
Anyway – if you're interested in the ins and outs of Hollywood, and just how insane it can actually be sometimes, Philipp's book is a treat. It's also just an honest, often gut-wrenching memoir about a girl that could be any of us girls.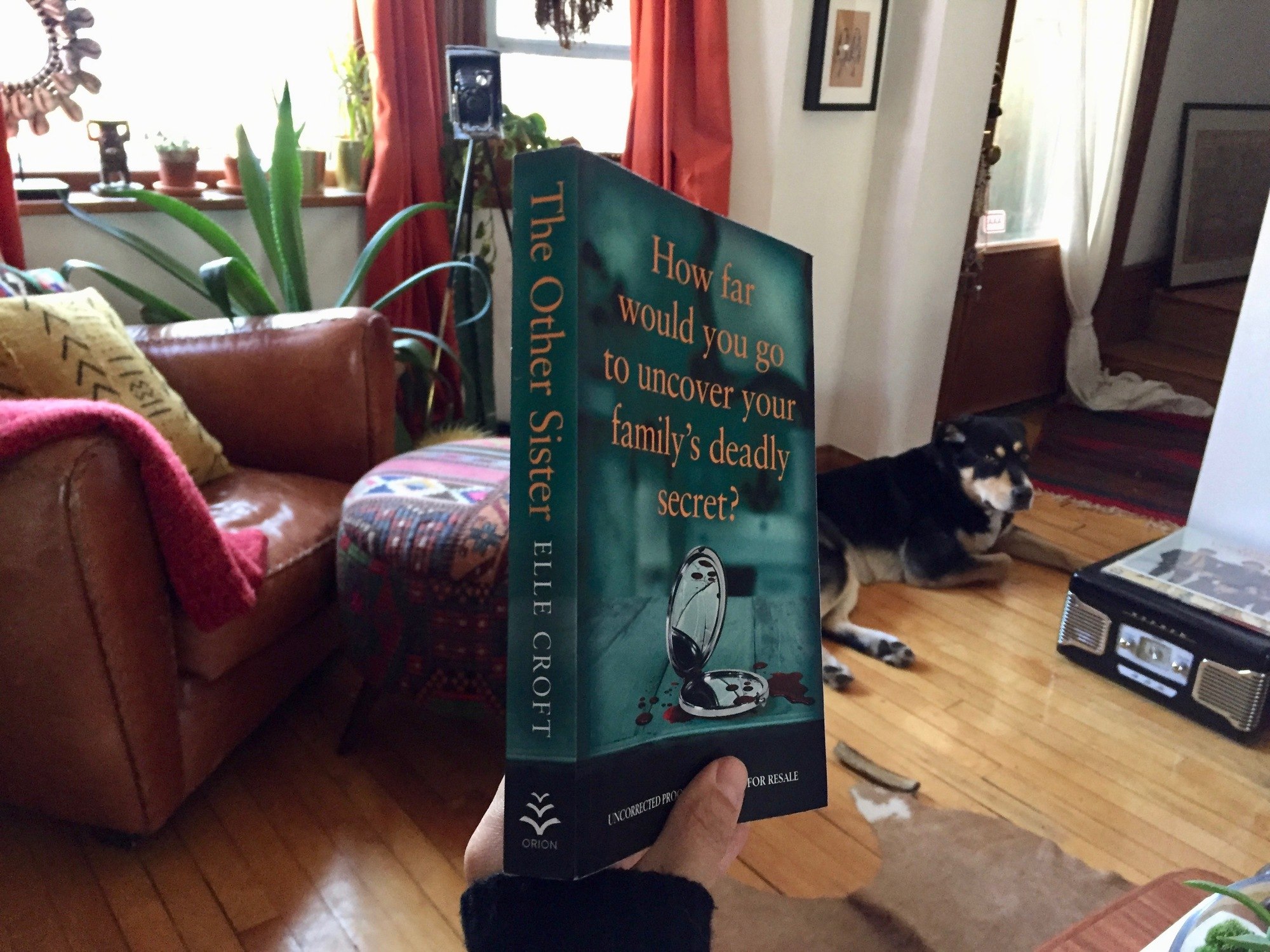 Full disclosure: I was sent an advanced copy of this book to read, as I know Elle personally. But can I just say… holy crap, she's a great writer of mystery/thriller, bias be damned. I read her book The Guilty Wife last year and, just like that book, I couldn't put The Other Sister down. While I so often seek out the thriller genre in films, I often don't know where to start with books, so to find this one and get totally wrapped up in the intrigue was amazing. I loved that it's written from the viewpoints of multiple characters, and kept being surprised until the end. Definitely recommend this one.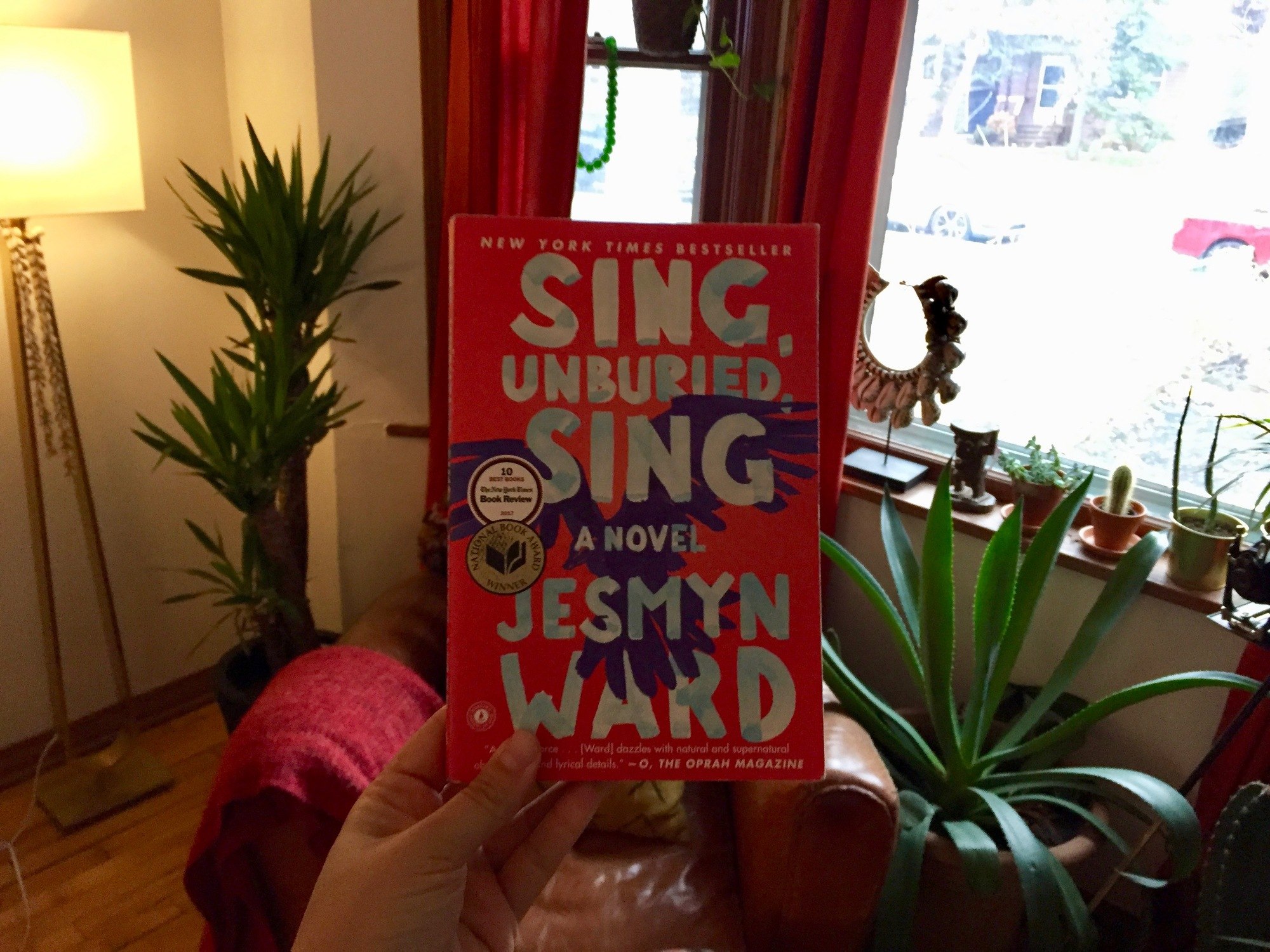 Wow, was this an emotionally draining book to read, but I loved it with all my heart. I dare say it's my favourite work of fiction this year. I hesitate to say too much about it – I feel like any description I try to give won't do it justice – but this book broke my heart. It is absolutely beautifully written; Jesmyn Ward is known for her stunningly lyrical language, and she doesn't disappoint with this novel.
Set in Mississippi – after my visit there in April, I wanted to read more fiction and non-fiction from the state – this book takes place in both the past and the present, and spans the stories of three generations of one very broken family. There are many ghosts in this book – both literal and metaphorical – and while I don't always love magic realism, Ward has such a way with words and storytelling that I couldn't put Sing, Unburied, Sing down. I am already planning to read it again.
The book was both the winner of the National Book Award and a New York Times Top 10 Best Book of the Year for last year, so if you don't trust my opinions (I mean… I did recommend Shawn Mendes once) then you can at least trust that I'm not alone in saying I absolutely loved this book.
Remember how I said sometimes I have to force myself to read something? Sometimes I read books that are difficult, that make me uncomfortable, but that I feel are necessary for me to read. Not That Bad is not the kind of book that you devour in a night with a few glasses of wine. It is one that needs to be – and deserves to be – read slowly, not only because it is so heartbreaking, but because it will make you so fucking angry. I felt the same way about Jon Krakauer's Missoula, a book that left me fuming.
As I said earlier, we are living in fucked up times. I try to watch the news less and less these days because it just makes me too upset, but I also know that I need to remain in the conversation and stay educated on what's happening around the world. While I wouldn't recommend Not That Bad to everyone – there are obviously a lot of triggers in the essays – I do think it's an important book to read in 2018. I only wish that more people – people who claim that there is no such thing as rape culture, or who claim that there's no need for feminism anymore – would read it, too.
Podcasts
I don't normally put any podcasts on here, and that's because I've only started listening to podcasts now that I'm walking with Dottie so much. The only podcast I have ever listened to is Serial (I'm currently listening to series three, but I skipped the second series) and a few episodes of Reply All. Any recommendations would help immensely!
Music
Back in February, my dad and I travelled to Las Vegas to see Van Morrison perform. My god, was he spectacular. 72 years old and his voice still sounds the same.
I have a few of his albums on vinyl but have lately been really into his album Astral Weeks. My favourite song is definitely 'Sweet Thing', and I've been listening to it on repeat. And yes – I did ask for Astral Weeks on vinyl for Christmas!
In keeping with my late 1960s/early 1970s music vibe (it's generally my favourite era of music), I have also been crazy about this song, 'Crucify Your Mind' by Rodriguez. Not only catchy, I love the lyrics. The last lines?
"And you assume you got something to offer
Secrets shiny and new
But how much of you is repetition
That you didn't whisper to him too?"
Ahhhhh. I die.
"John My Beloved" was written by Sufjan Stevens for the movie Call Me By Your Name (which I both read and watched earlier this year). Sufjan Stevens used to be my very favourite modern singer back in the early to mid-2000s (I saw him perform in Copenhagen in 2006 wearing giant wings that stretched the full length of the stage. St. Vincent opened for him and she also blew me away… I later ran into her in the bathroom of a little club in Toronto and told her that I saw her in Copenhagen, gushing, and she hugged me. I felt weird because I had just washed my hands and my hands were still wet. It was the best).
That being said, I love this cover of the song by VÉRITÉ. I don't often listen to "new" music anymore; I used to always know about new albums and artists thanks to going to record stores all the time and subsequently having massive crushes on/dating the boys who worked at said record stores who gave me great deals on CDs (win win, in my mind). I mean, I even turned one of them into a penpal (he lived in Winnipeg, I was in Halifax) and we sent each other mix tapes all the time, which makes me swoon even after all these years. Now that everyone has Spotify and Apple Music, I rely more on what Spotify's algorithms tell me to listen to, which is pretty boring (I miss my penpal). Spotify did recommend this cover to me, though, so it can be right sometimes.
Most days, I'll almost always put on an album I already know, something like blues/R&B/gospel/garage rock from fifty years ago. I'm not trying to sound cool, just showcasing how utterly lazy I am in seeking out new music. If you have any recommendations, I'm all ears!
Finally, I had only heard this song performed by Otis Redding, so hearing 'That's How Strong My Love Is' by The Keys and O.V. Wright a few weeks ago? Holy shit. I could listen to this on repeat until the end of time.
Movies/TV
Grace and Frankie
This show. How have I not watched Grace and Frankie before?! My friend Rikki has been on my case about it and now I see why. It is EVERYTHING. It is not only fucking hilarious, it is such a beautiful exploration of female friendship. Many of my favourite movies are about female friendship (A League of Their Own, The First Wives Club, Now and Then, Thelma and Louise, Death Becomes Her, Strike!, Romy and Michelle's High School Reunion, and my very favourite, Fried Green Tomatoes) and when you pair two greats like Jane Fonda and Lily Tomlin, you get TV gold. 9 to 5, anyone?!
Also, as Rikki pointed out, how Frankie dresses is EXACTLY how I wish I dressed every day. More caftans, please.
Eighth Grade
Oh my god, this MOVIE. Anyone who has ever been a girl in eighth grade (so I imagine over 80% of you… I see you, my 18% male readers) or anyone who has ever been a teenager, period, will relate to this movie SO HARD. My face actually hurt after watching this from all of the facial contortions, from cringing to smiling to saying, "Oh no!" over and over again.
We have all been that girl who brings the uncool gift to a party. We have all been that girl who just wants to be seen, goddamit. We, sadly, have all been that girl who felt pressured into saying or doing something that makes us uncomfortable by some manipulative piece of shit horny bastard (I have not felt such a sense of dread so heavy in a very long time as I felt when watching Kayla in the back seat of a car with an older boy).
This movie was very quiet – it's simply the story of a young girl getting through her last week of eighth grade – but also very big, because it represents that awkwardness and longing to fit in that I imagine so many of us went through. In eighth grade, I had braces, acne, had never kissed a boy, wore white eyeliner and glitter (it was the 90s, Spice Girls were huge), journaled daily*, and still secretly played with Barbies. I remember asking my friend what a blow job was (a boy had just asked me over the phone if I would give him one, ugh) and she said, "I think it has something to do with the face…?" My god, we were so innocent and so filled with such overwhelming hormones and emotions. All I can say is, after watching this movie, I am thankful EVERY DAMN DAY that I did not grow up with the Internet or social media. I can't imagine those added layers of pressure and stress.
This movie is super sweet and will leave you smiling, I promise.
*real entry in my journal, dated October 12th, 1997: "Why do I put on mascara if I know it will only run down my face?" Good god, do you see why I shouldn't have had social media at that age?!
Maniac
I hesitated watching this show, because I am not a fan of Jonah Hill, nor am I really a fan of Emma Stone (do NOT get me started on La La Land… did anyone else hate that movie?!). Despite that, I thought I might be into this show's kind of bonkers premise, and I totally was. I binged Maniac hard, and I ended up respecting Emma Stone's acting a lot more (the jury's still out on Jonah).
I thought the show was totally twisted but so beautiful and sad, and I loved all of the tiny nuances in each episode that linked to a greater whole. I wasn't totally sold on the ending, but it kept me thoroughly entertained. I always know if I truly like a show if I never reach for my phone while watching it (I'm sure we're all guilty of that), and this show passed the test.
While we're here, I feel like I should also mention that I saw A Star is Born in the cinema and while Lady Gaga is amazing and it's the first time I have ever thought Bradley Cooper was hot, I thought it was just OK. Is there something wrong with me?!
Clothing/Makeup/Miscellaneous
I actually don't have much by way of this category, as I didn't buy much this month other than dog stuff and books. I am, however, still obsessed with Rihanna's Fenty makeup line, and this lip paint is my new go-to. I am also obsessed with owning this set of her limited edition lipsticks (yes, that would mean I have over 25 Rihanna lipsticks). I honestly wear the exact same makeup every single day, but I love owning sparkly eyeshadows and bold lipsticks and tons of glitter. I have no idea why, but it's just my thing.
What are you loving this month? I'd love to hear your recommendations for podcasts, books, movies, series, and more!