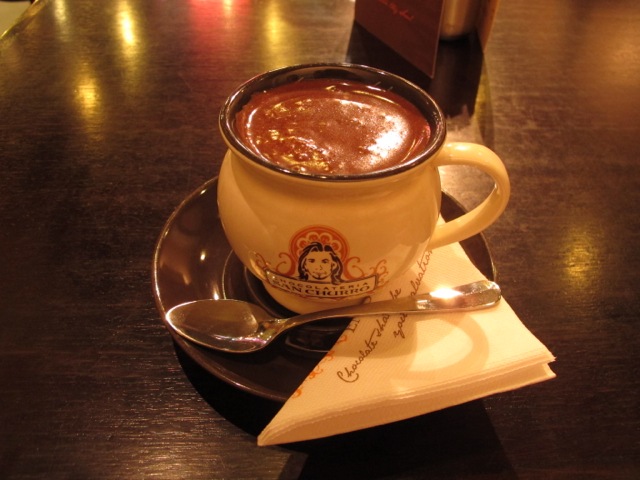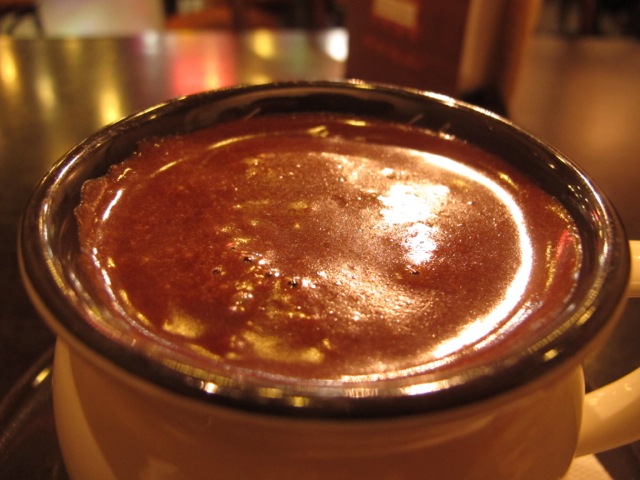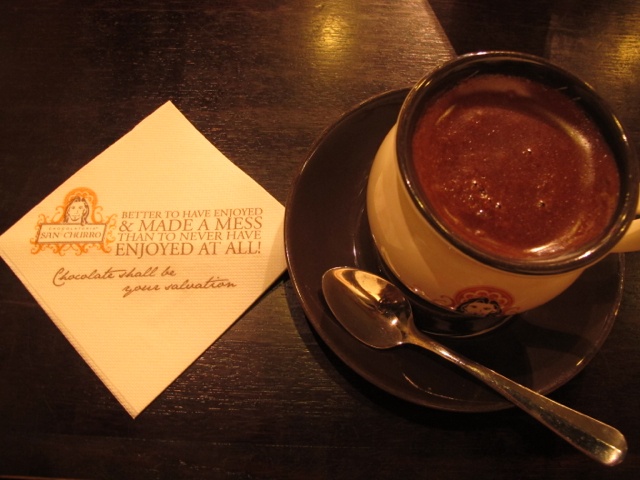 Melbourne, Australia
I absolutely love hot chocolate. As I wrote in my last post (again, where did the time go??), I have been so busy lately. A little solace I have every night before bed is to make a cup of hot chocolate and drink it while in bed with a book. Perhaps it sounds a bit lonely, but it's these little comforts that I am enjoying so much while living in one place for a few months. These small comforts do not come easily, if at all, while on the road.
I remember arriving in Melbourne last June to see Ali, my good friend whom I hadn't seen in a year and a half – the first thing we did together was head to a local mall to shop and sample this deliciously rich and thick hot chocolate. I remember Ali treating me to the drink and to some churros, and our total bill was somewhere around 20 dollars. My eyes widened – twenty dollars (Australian, Canadian, or otherwise) would have lasted me an entire day in Cambodia, including hotel, all meals, alcohol, and perhaps even a massage or a purchase of some souvenirs. Living in Canada again at the moment, I don't flinch at a price like that anymore, of course, but it was a definite shock at the time. We sat there for a while, enjoying the sweetness of it all (the chocolate, the churros, the friendship) before heading out into the bitter cold again, satiated from the warm drink and from spending time with each other.
I'm already falling behind on things I wanted to do before leaving for Guatemala in late April – writing, guest blogging, changes with this blog, studying Spanish, etc – but of one thing I'm sure: I am going to fit in as many creature comforts as I can before heading out on the road again.