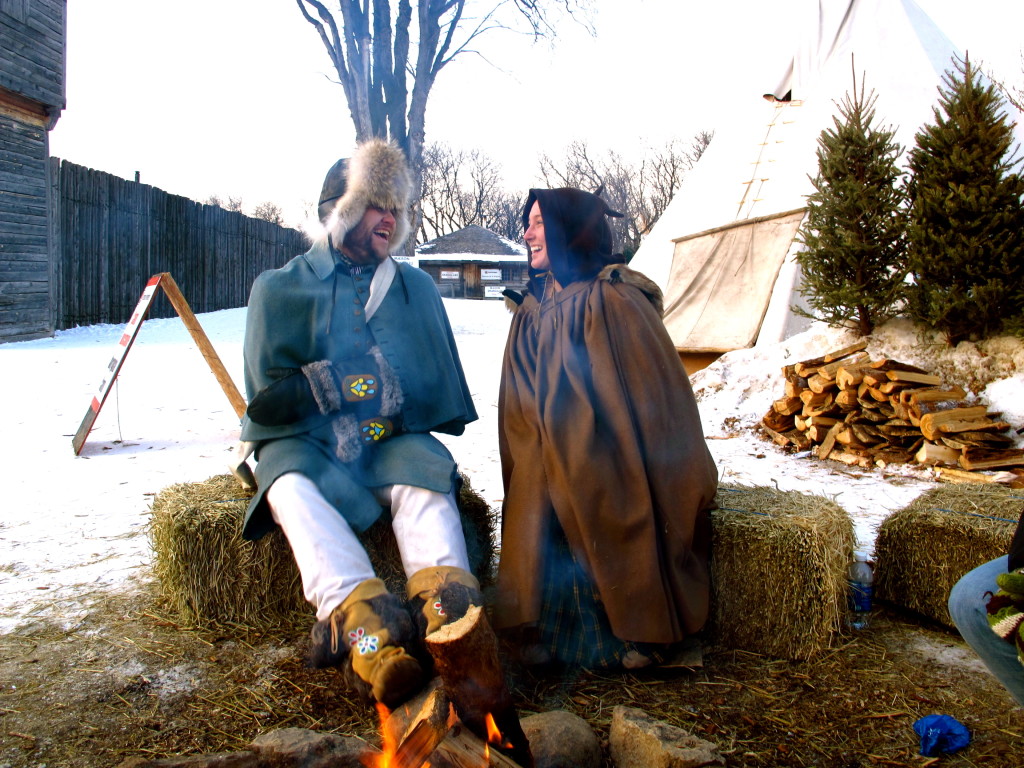 "What's a Beaver Tail?"
All eyes looked to me for the answer. We stood beside a huge ice sculpture; it was one of many at the Festival du Voyageur, a ten-day celebration of Canada's fur-trading past and of Winnipeg's French community. I had gone almost every year as a child, but this was the first time I'd been in Winnipeg in February for a long time. The temperature registered a frigid -31 degrees Celsius, and that was without windchill. My hometown is infamous for being one of the coldest cities in the world, often challenging its residents with a solid few weeks of -40 and below every January and February. We are hearty folk, us Winnipeggers, and we're damn proud of it. There's something about the cold that invigorates us, that makes us push out our chests and breathe in deep, as if to prove that we can take it.
"It's a fried, flat pastry usually covered with cinnamon or maple," I answered, my words wispy white in the early evening air. I tried to remember the last time I had even eaten one. It was a question non-Canadians, and even many Canadians, asked. If in the right company, a naughty  joke about eating the national animal usually follows. This time, though, I was too cold to joke. Simply lifting my mouth out of my scarf long enough to say one sentence froze the inside of my nose, made my teeth feel as though they were icicles.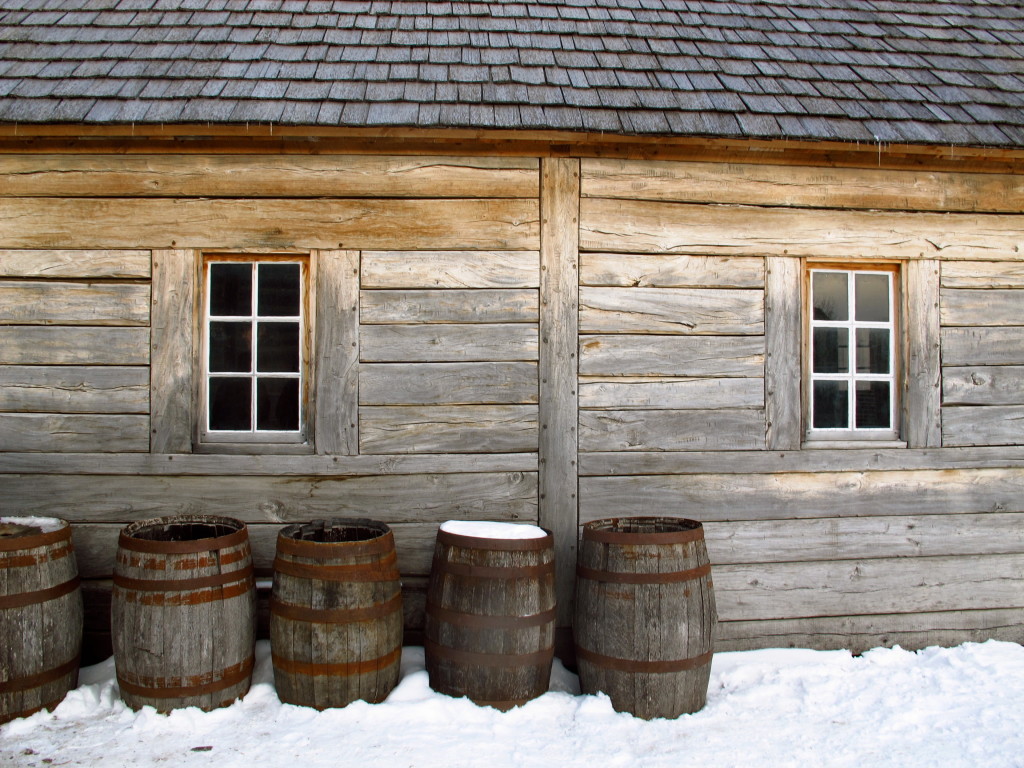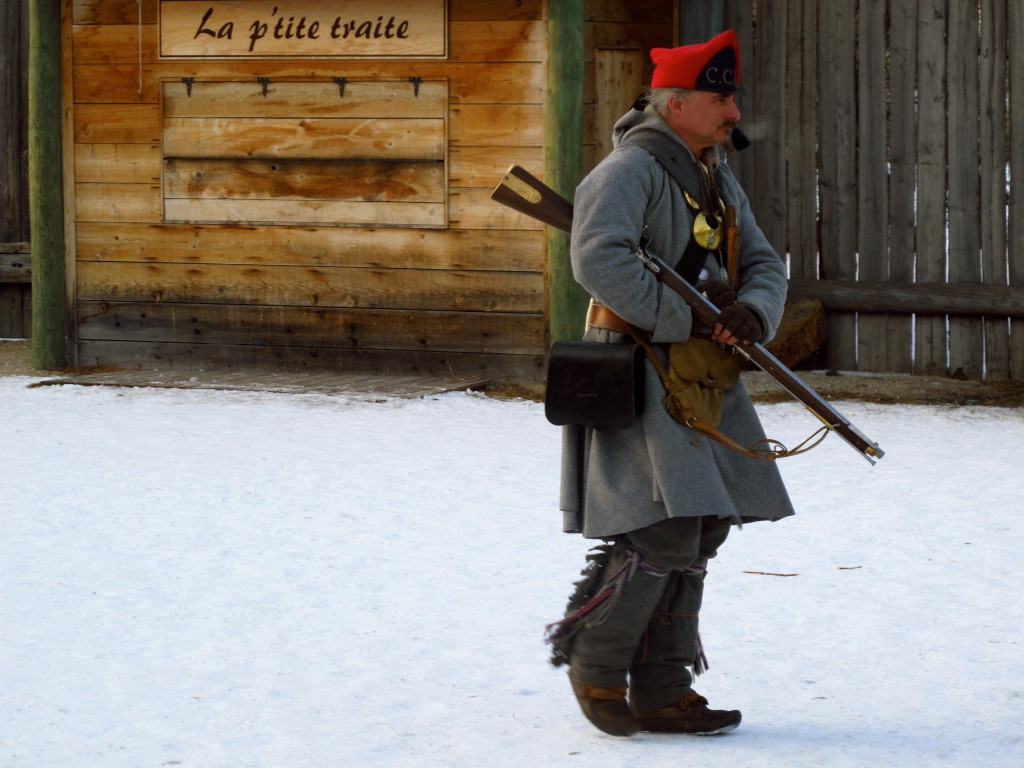 All around us were people dressed as voyageurs, their moccasins, red belts, and wooly toques an easily distinguishable uniform for any Winnipegger. Adriana, my new Brazilian friend, shivered.
"This is what I love about Winnipeg," she said, her voice muffled through a scarf. "No matter what the temperature, there are always people out to celebrate, to play music, to dance, to drink, to laugh. Winnipeg reminds me of São Paulo."
I smiled – I couldn't imagine comparing my small prairie city to boisterous and vibrant Brazil.  My hometown was known for cold winters, summer mosquitoes, wheat, and hockey. Although I hadn't lived in Winnipeg for ten years, I figured not much had changed. It was still good old Winterpeg.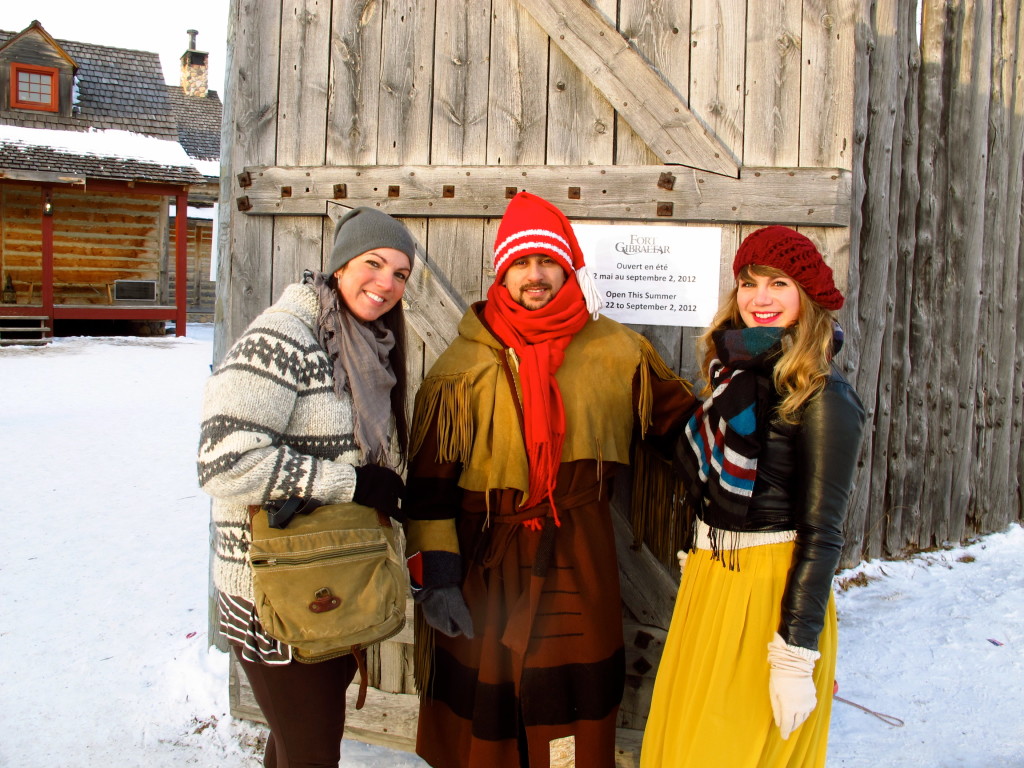 Attempting to shake the chill, we trudged across the park, stopping occasionally to visit teepees, poke through souvenir shops, and chat with voyageurs of all ages huddled around fires. Eventually we found ourselves at the Snow Bar, instantly warmed by the jovial patrons drinking local brews and fortified caribou wine. We peeled off our outer layers and paid the extra toonie, Canada's two dollar coin, to have our beverages served in ice cups. Poutine was bought for the table, and we battled each other with our forks for the cheesiest fries, the ones covered in the most gravy.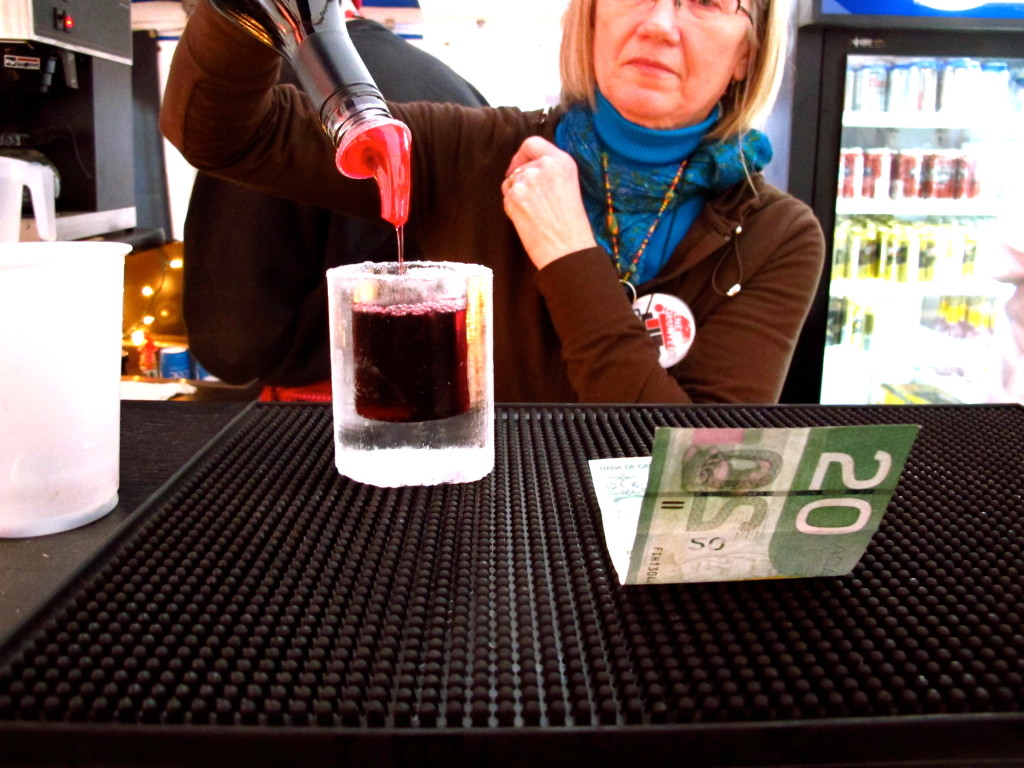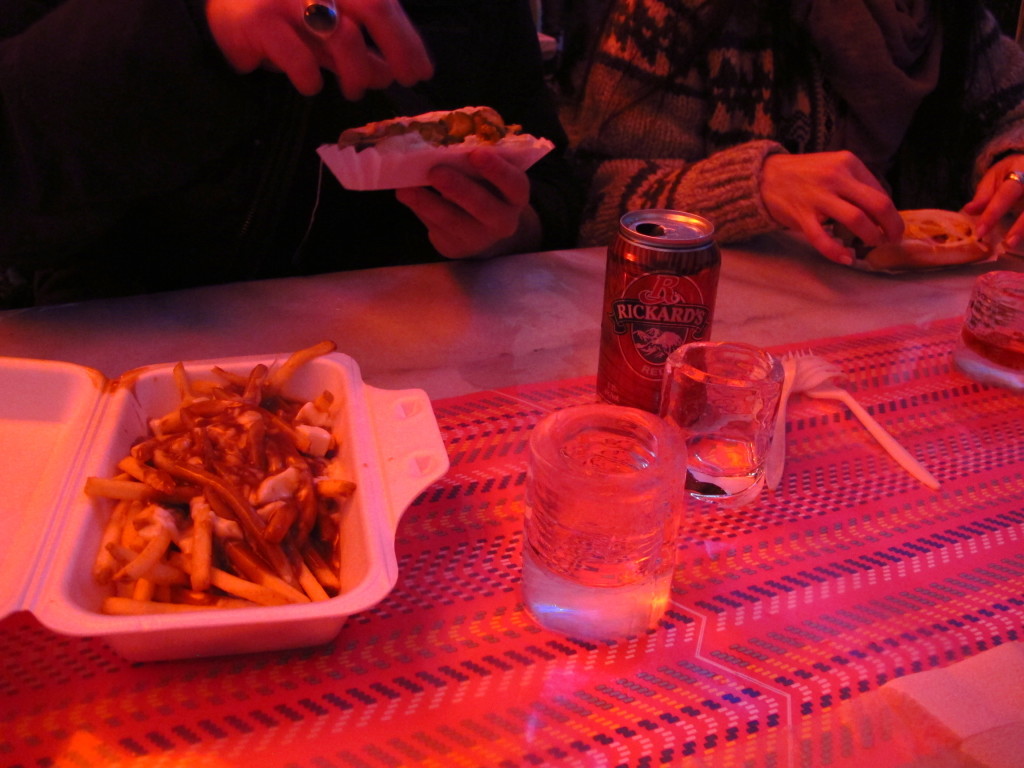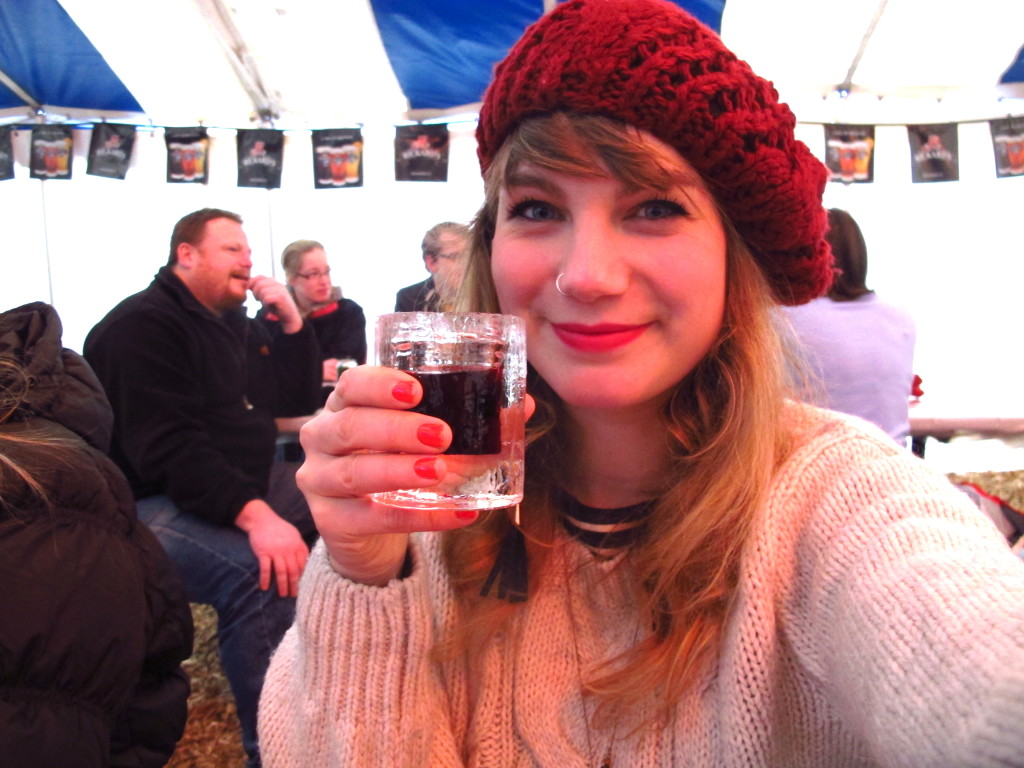 The band started, all fiddles and guitars and fake moustaches in honour of Louis Riel, a provincial hero. People danced on the straw-covered floor while small TVs broadcasted the night's curling match. It was a whirl of plaid shirts, hoots of laughter, cans of beer and hockey jerseys – it was so typically, so unequivocally, so absolutely Canadian. Everyone was smiling, their cheeks flushed with the warm air, with the alcohol, and with the festive nature of the event. Adriana's comparison suddenly didn't feel so abstract.
When darkness had fallen and it was time to leave, we bundled up again, bracing ourselves against a cold now emboldened by the absence of the sun. With one final stop to get a Beaver Tail, we left the festival and headed to the bus stop, where we jumped and stamped our feet and hugged to stay warm. It was so cold the rubber on the bottom of our boots turned hard and brittle, making our slippery steps both treacherous and comical.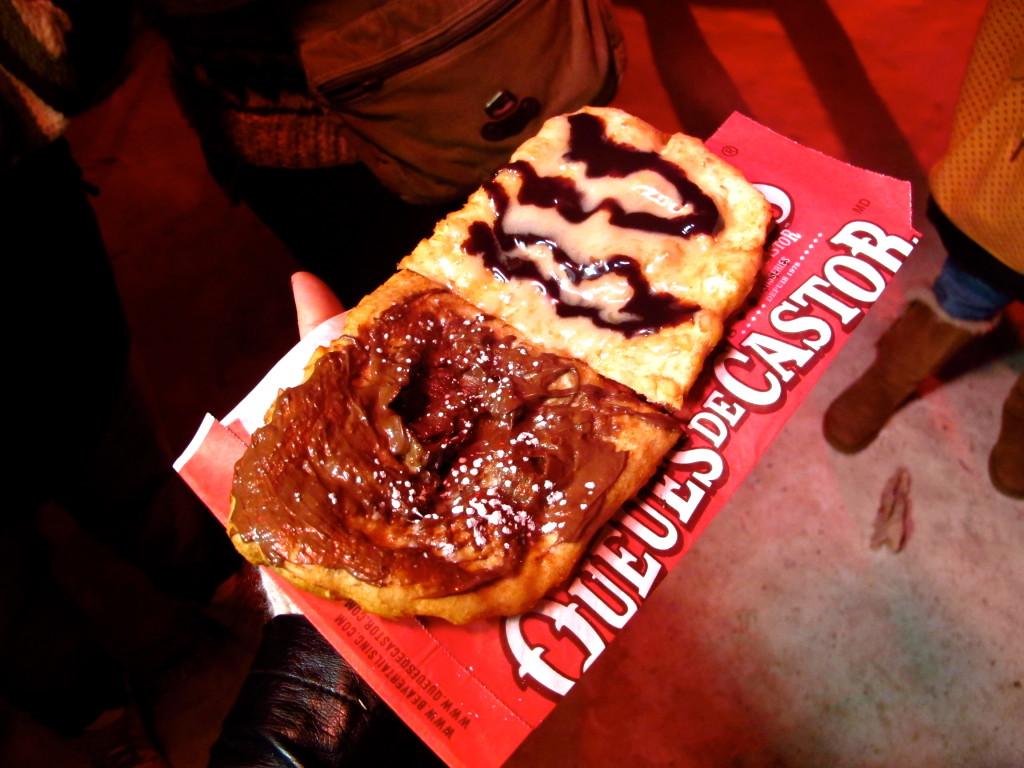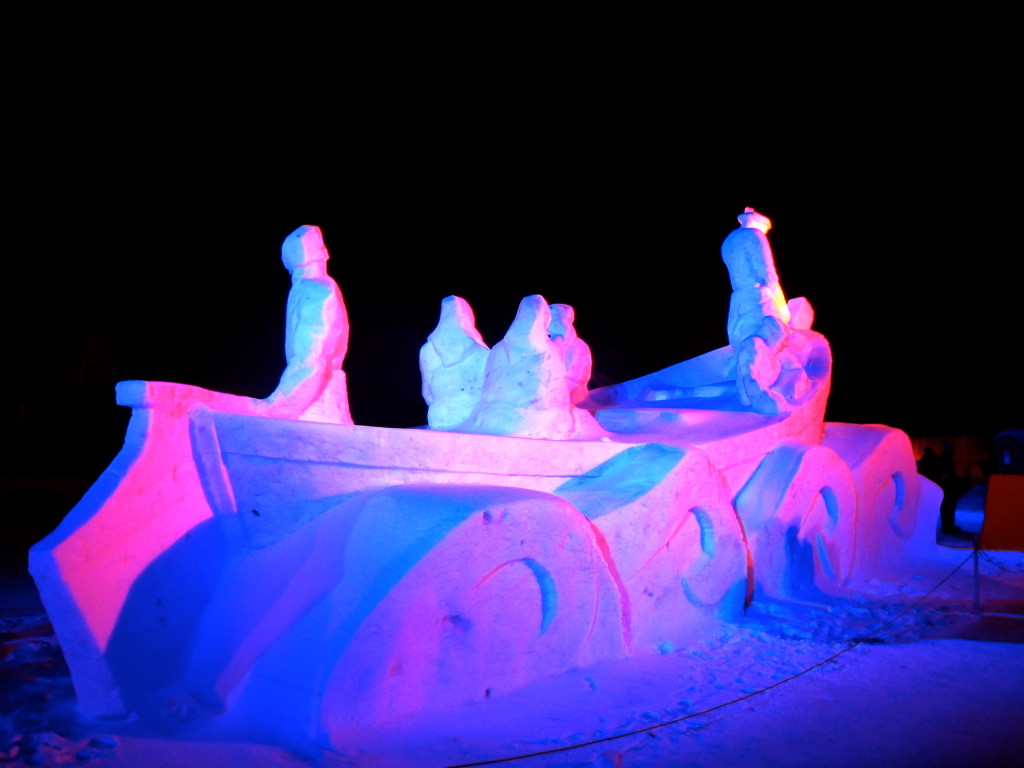 Riding over the Provencher Bridge, I looked out through frosted windows at my hometown, my true north strong and free. The city's modest skyline was ahead, the frozen Red River below. Adriana was right. Winnipeg, though a city often shrouded in cold whiteness, unfurled around me a city of spirit, and of colour.
Have you ever been to Winnipeg? Does the Festival du Voyageur sound like fun to you?
Festival du Voyageur runs every year for approximately ten days. In 2018, Festival du Voyageur runs from February 16th to February 25th. Tickets can be purchased online. It is great for both people wanting to enjoy a day at the festival with family, or to revel in all the partying that takes place when the sun has gone down. I highly recommend it!