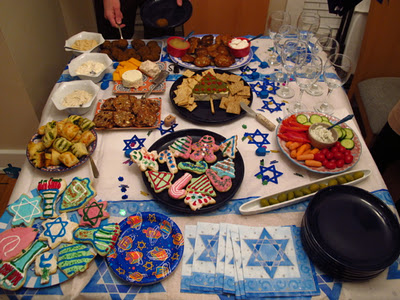 Christmas and Hanukkah snacks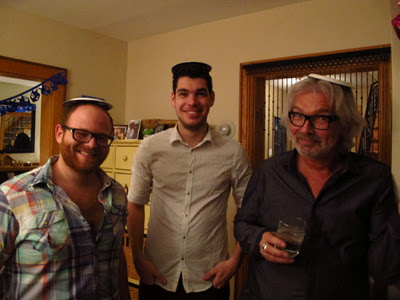 My sister's boyfriend Tom, my brother Kitt, and my dad (with paper plates for kipas)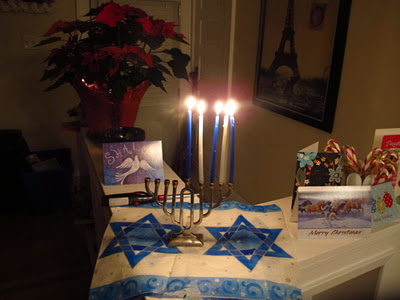 Lighting the menora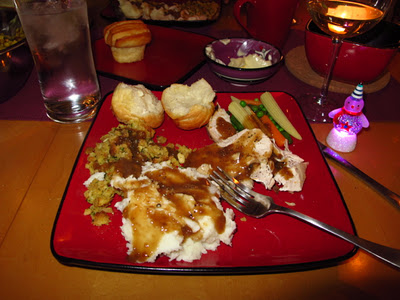 Christmas Dinner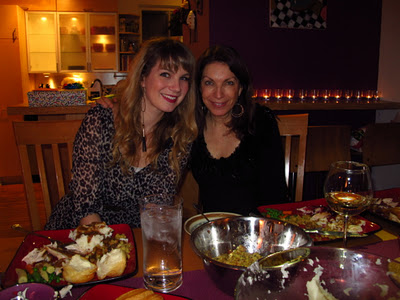 My mum and I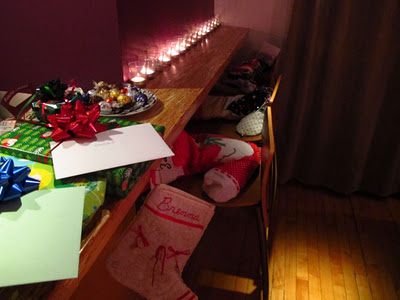 Christmas presents and stockings with my mum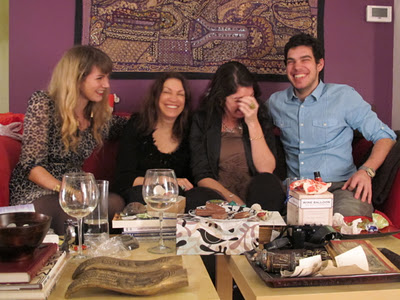 Me, my mum, my sister Zalie, and my brother Kitt
Hanukkah and Christmas, Winnipeg, Canada
It's the morning of December 25th and I've already had an amazing Hanukkah and Christmas with my lovely family. We've opened many presents, eaten delicious meals of traditional Christmas dinner as well as latkes and falafel, enjoyed plenty of wine, and had many barrels of laughs.
Today is all about even more family celebrations (though I'm sure there will also be lots of laughter, gifts, and wine involved, too); I'm so happy to be in my hometown for this day, with some of my very favourite people.
Merry Christmas and Happy Hanukkah to you and yours, wherever you may be.