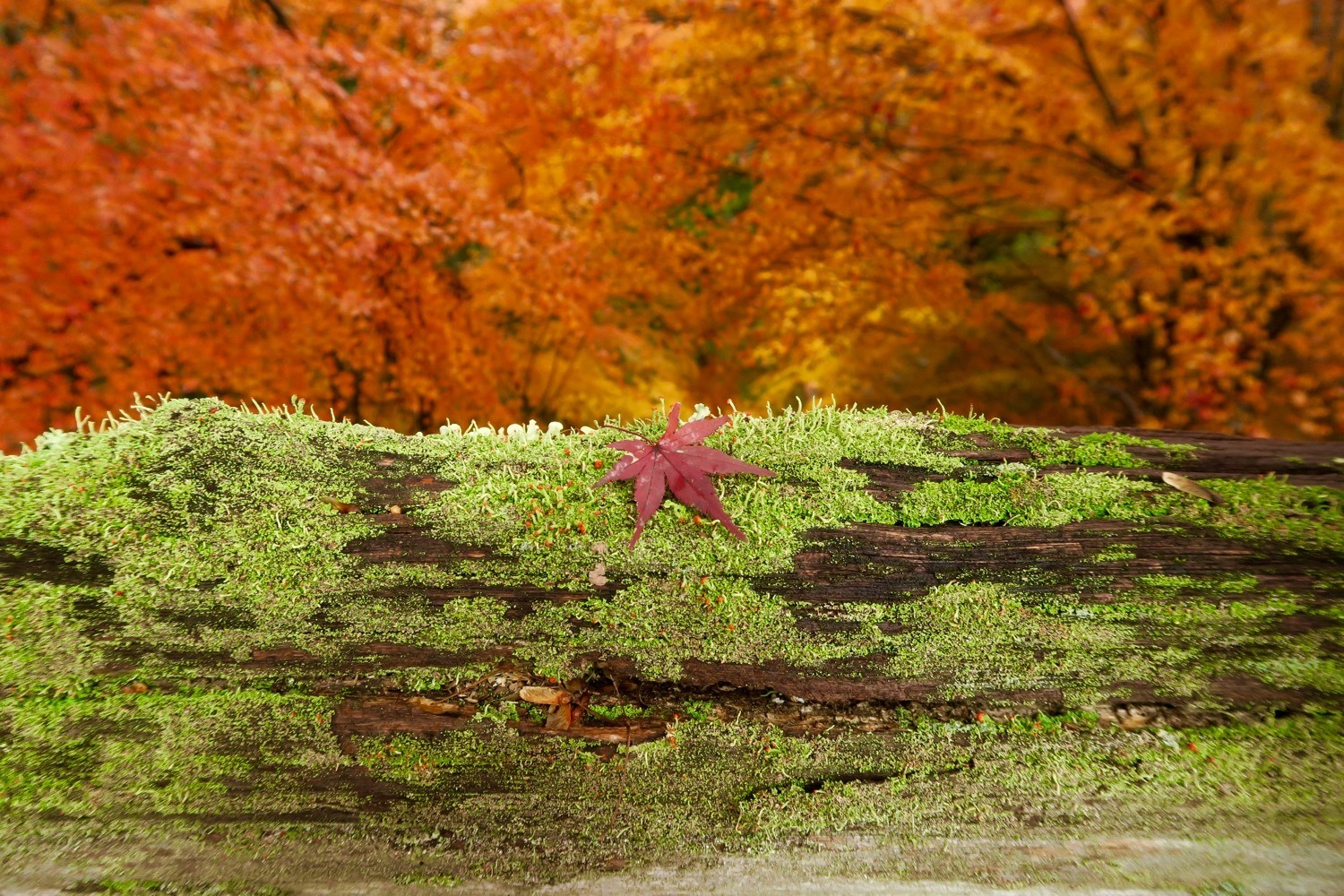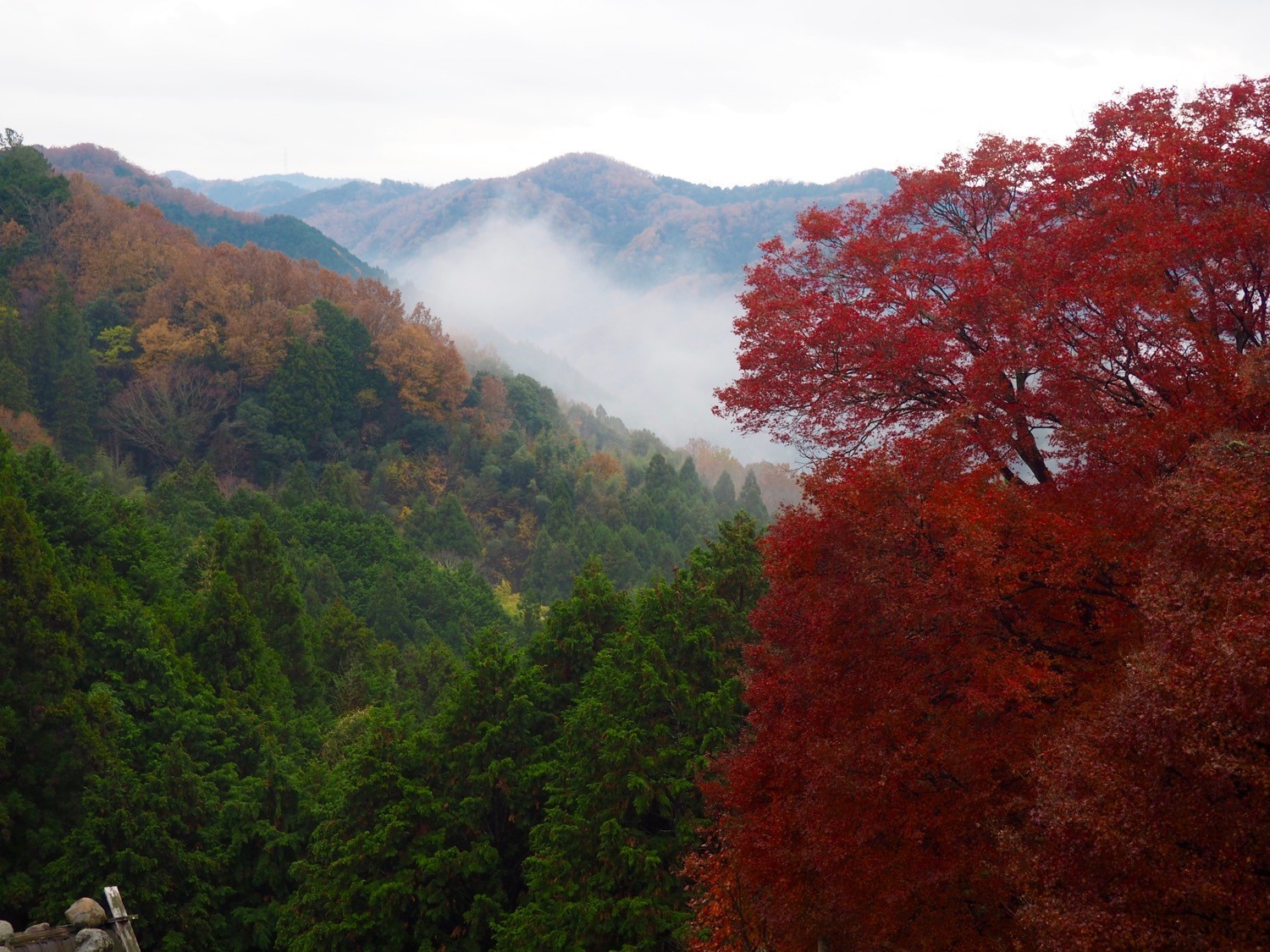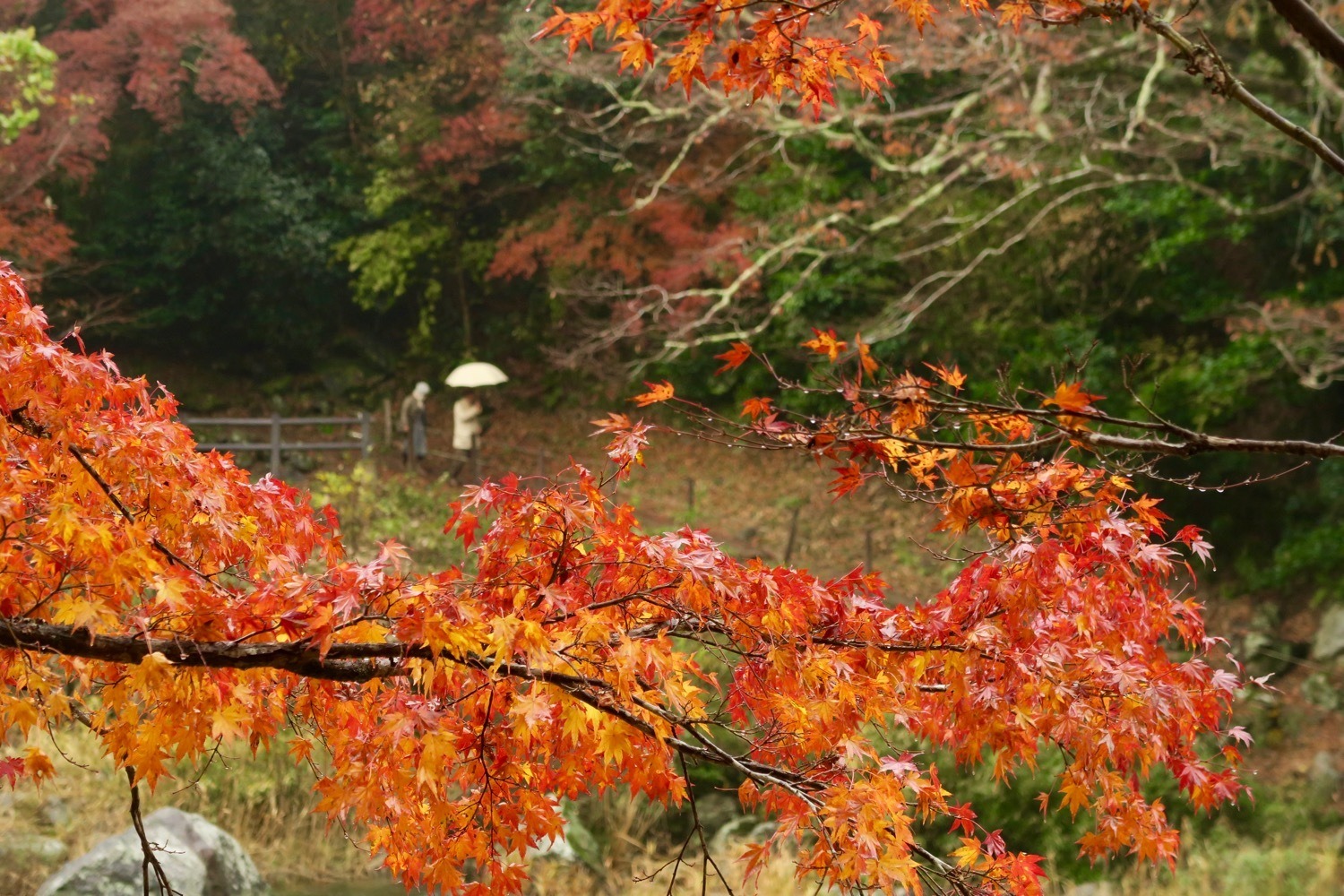 Please note that this post is in collaboration with various tourist boards and companies!
If you've read a few of my former articles, you know that I lived in Japan from 2008 to 2010. It was an amazing time in my life; I fell deeply in love with the country, and I vowed to return one day when the time was right. One of my favourite parts of living in Japan was seeing the changing seasons; autumn is especially beautiful, and I loved seeing all of the autumn leaves in Central Japan.
And then, as it often does in life, time seemed to slip away. Still, I knew that Japan was a country I'd have to see again – and again and again – because of its fascinating history, because of its delicious cuisine, and because of its jaw-dropping beauty.
So when I received an invitation from JTB in conjunction with the local tourism offices to visit a region I had never been to before – Shoryudo, found in Central Japan – I jumped at the chance. While I had seen many other parts of the country in autumn before, I knew that this new-to-me region wouldn't disappoint; Japan notoriously has some of the most beautiful autumns in the world, and I was eager to see the reds, yellows, and oranges of the changing leaves for myself. With autumn in Japan occurring slightly later than North America or Europe (I was there in late November/early December), it was incredible to witness.
What blows me away is that, while I lived in Osaka and dated someone in Tokyo – meaning I crossed this region time and time again in those years in Japan – I never knew what amazing beauty and wealth of things to do were right there outside the train window.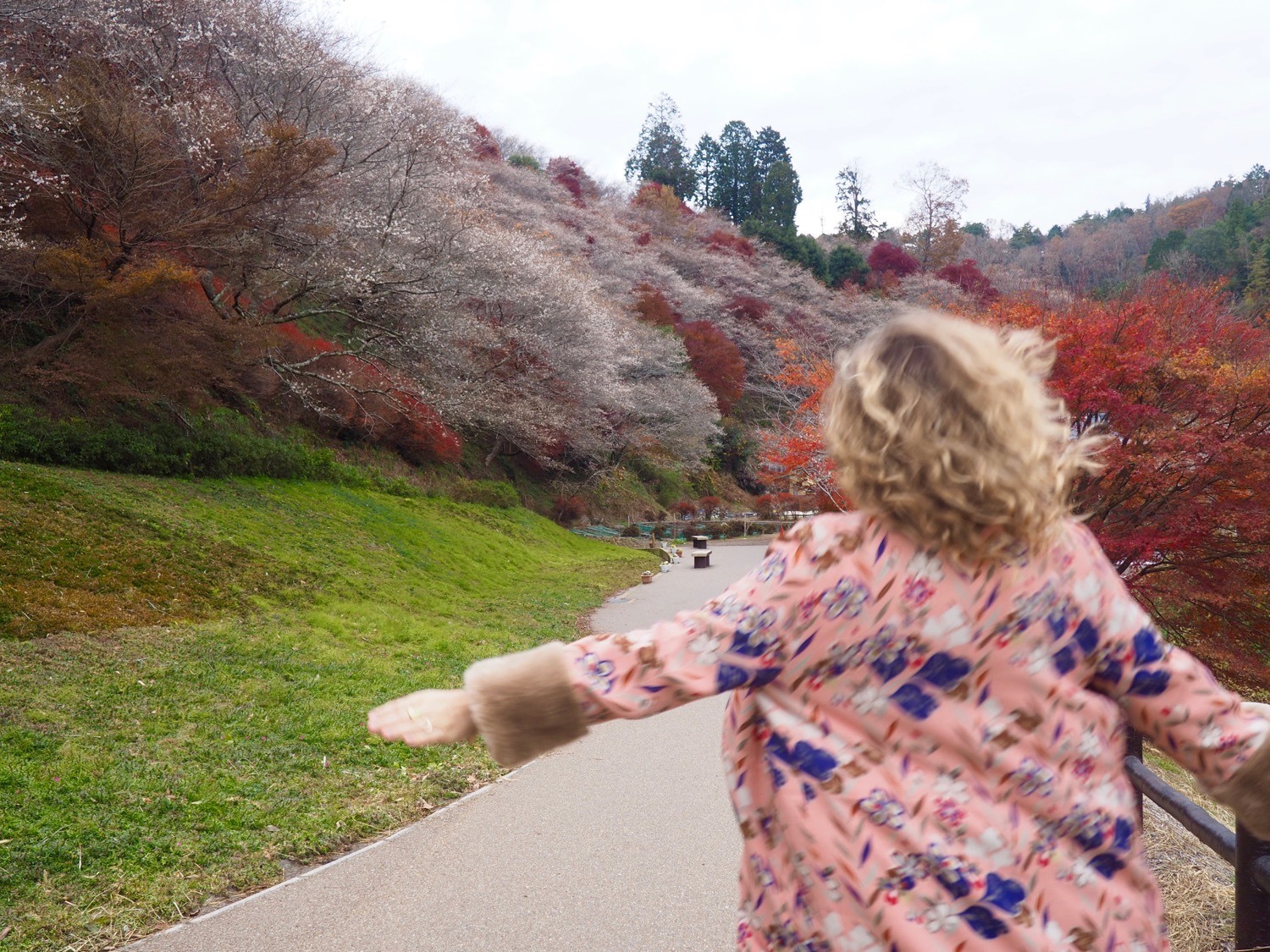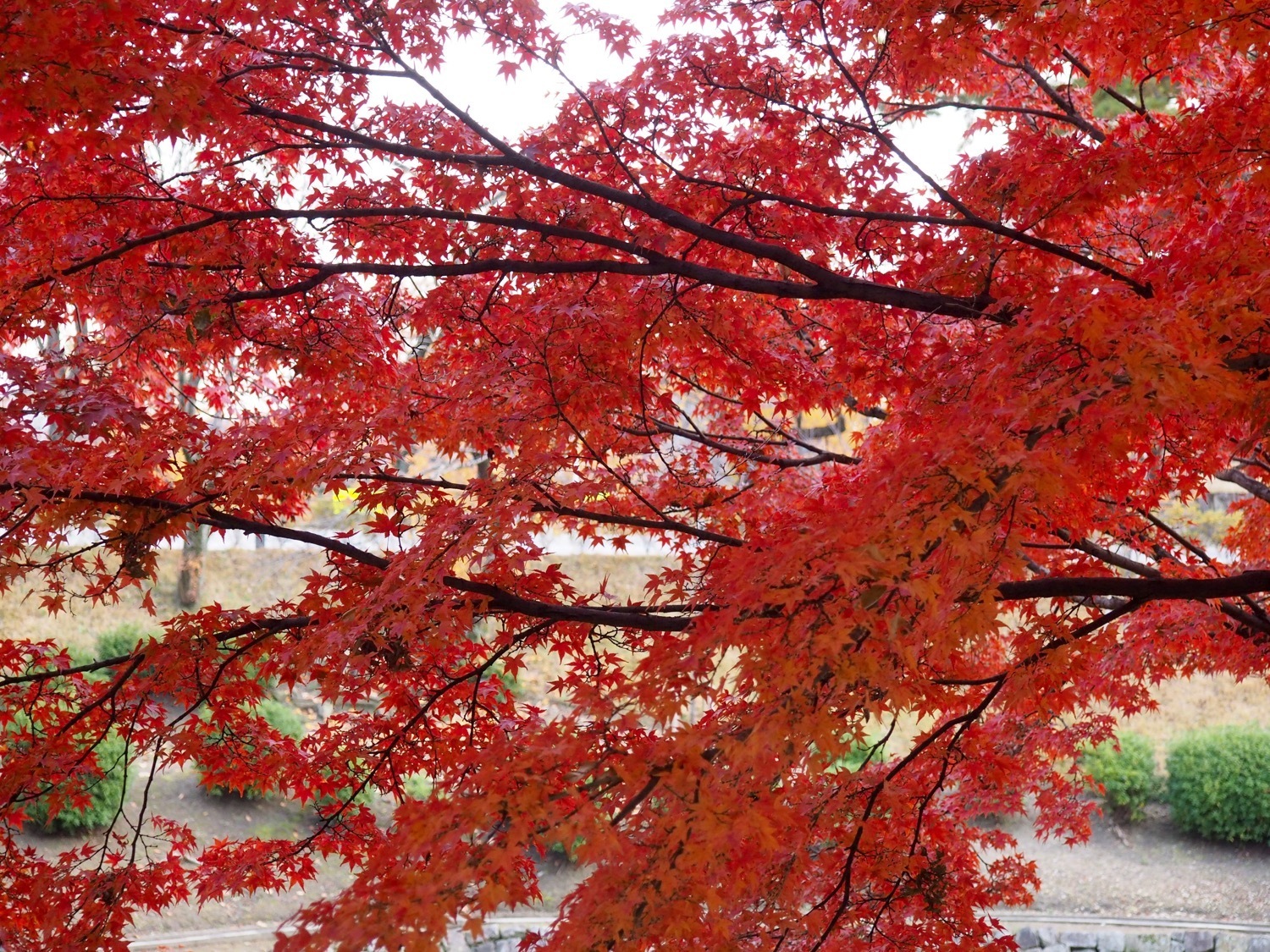 I don't normally write lists like this – you know I'm more prone to ramble about, um, nothing – but I'm hoping by highlighting all of the beautiful spots in Central Japan I might not only inspire you to go but also provide some practical information on this blog (for a change!). Here, then, are my favourite spots in Central Japan to see the autumn leaves.
Where to Find Autumn Leaves in Central Japan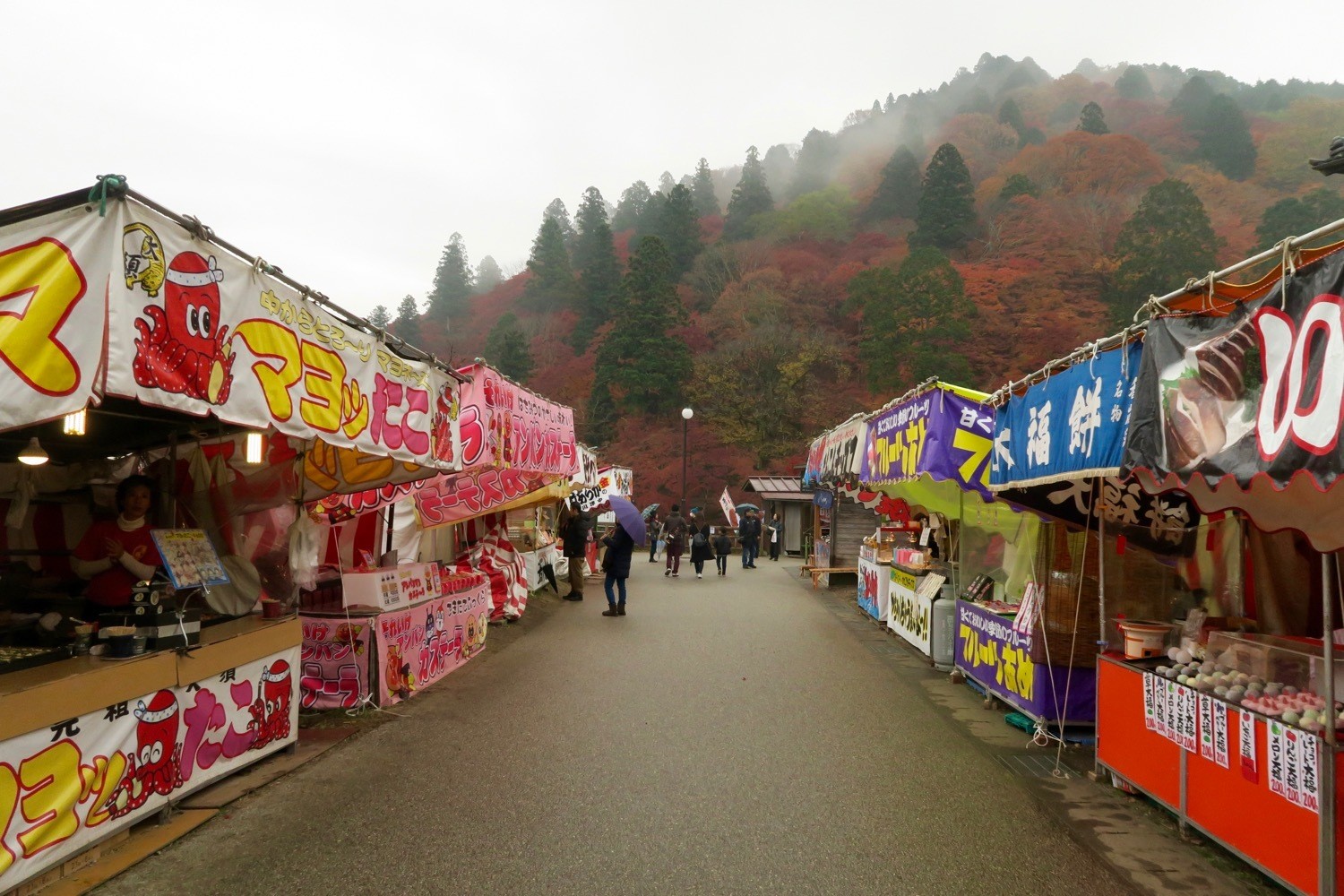 Asuke Old Town
Asuke, without a doubt, was one of the highlights of my trip to Central Japan. A perfect spot for a day-trip from Nagoya or Toyota, this small town was the epitome of all that I grew to love about rural Japan: stunning landscapes, a vibrant culture and delicious cuisine, and, most notably, a quiet serenity that plays in juxtaposition to the fast-paced cities Japan is often associated with.
Autumn in Asuke comes with absolutely gorgeous arrays of the changing leaves, and while the town had its fair share of tourists eager to see the colours on showcase as well as sample the excellent food market (okonomiyaki, a cabbage pancake, is my favourite street food in Japan, hands down), it still made for a relaxing, photo-worthy stop.
You can easily wander around the town within an hour or so, but I recommend taking your time and really enjoying the slow, peaceful way of life in Asuke town. Make sure to check out the historic village to see some local crafts, too.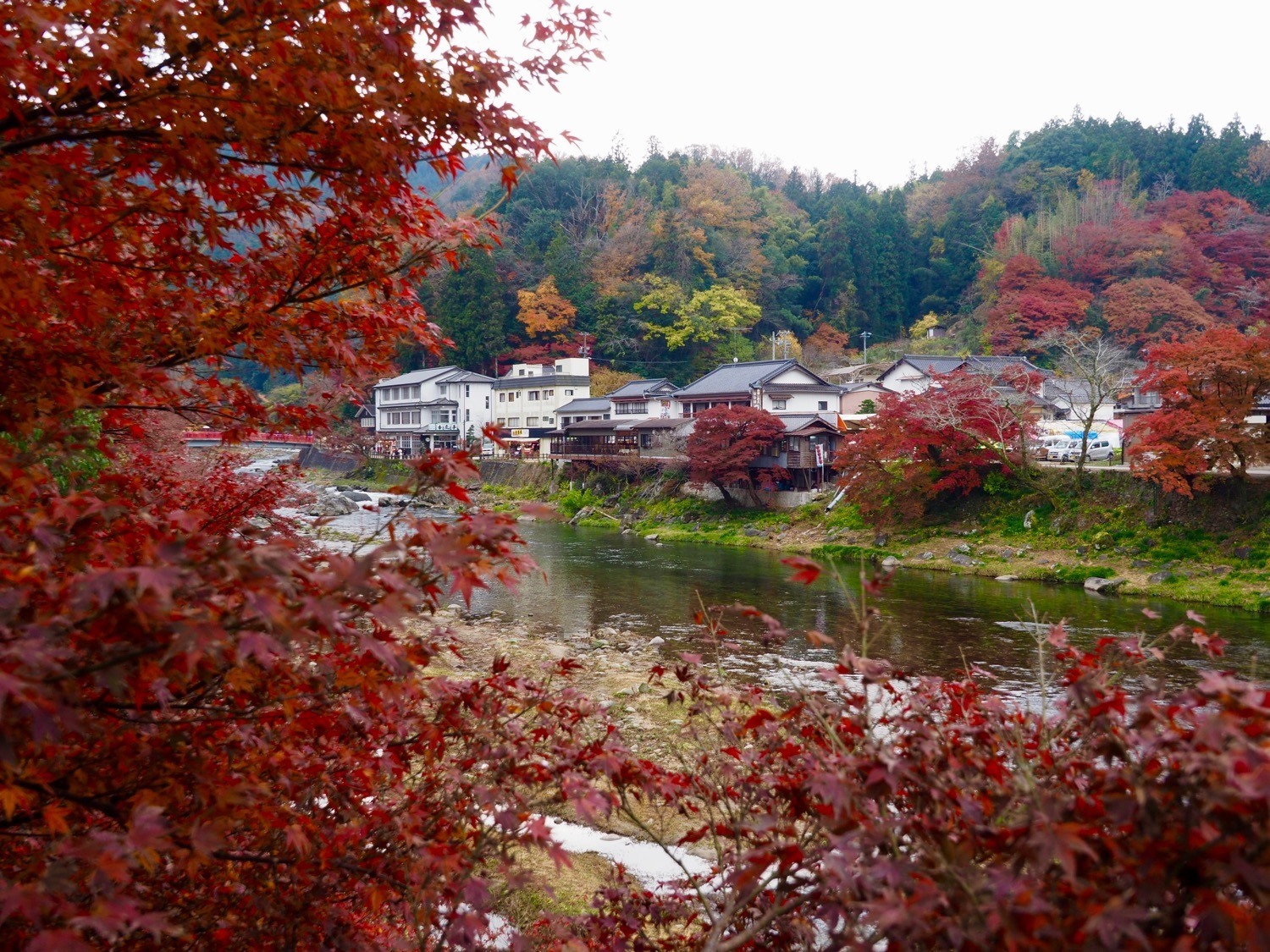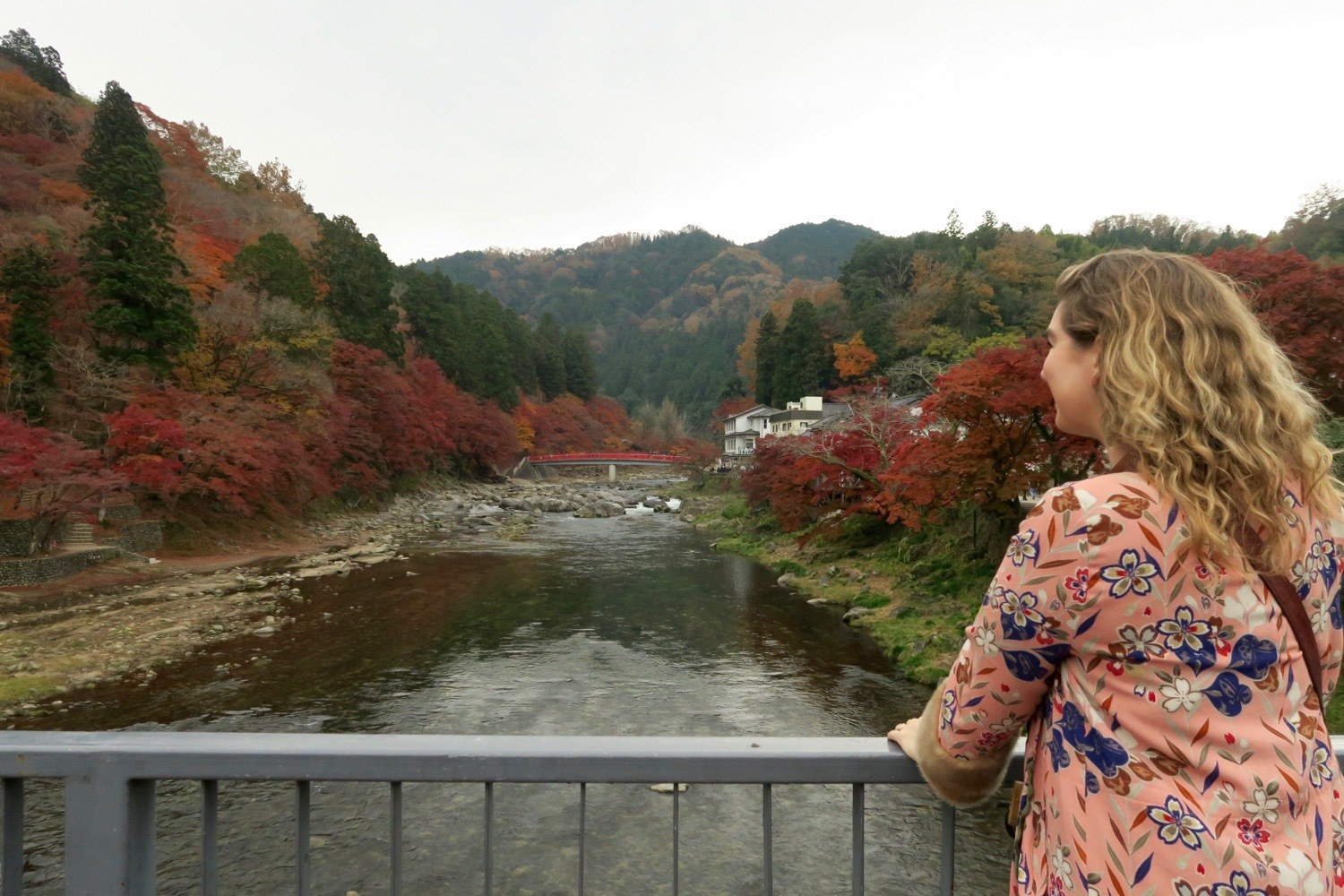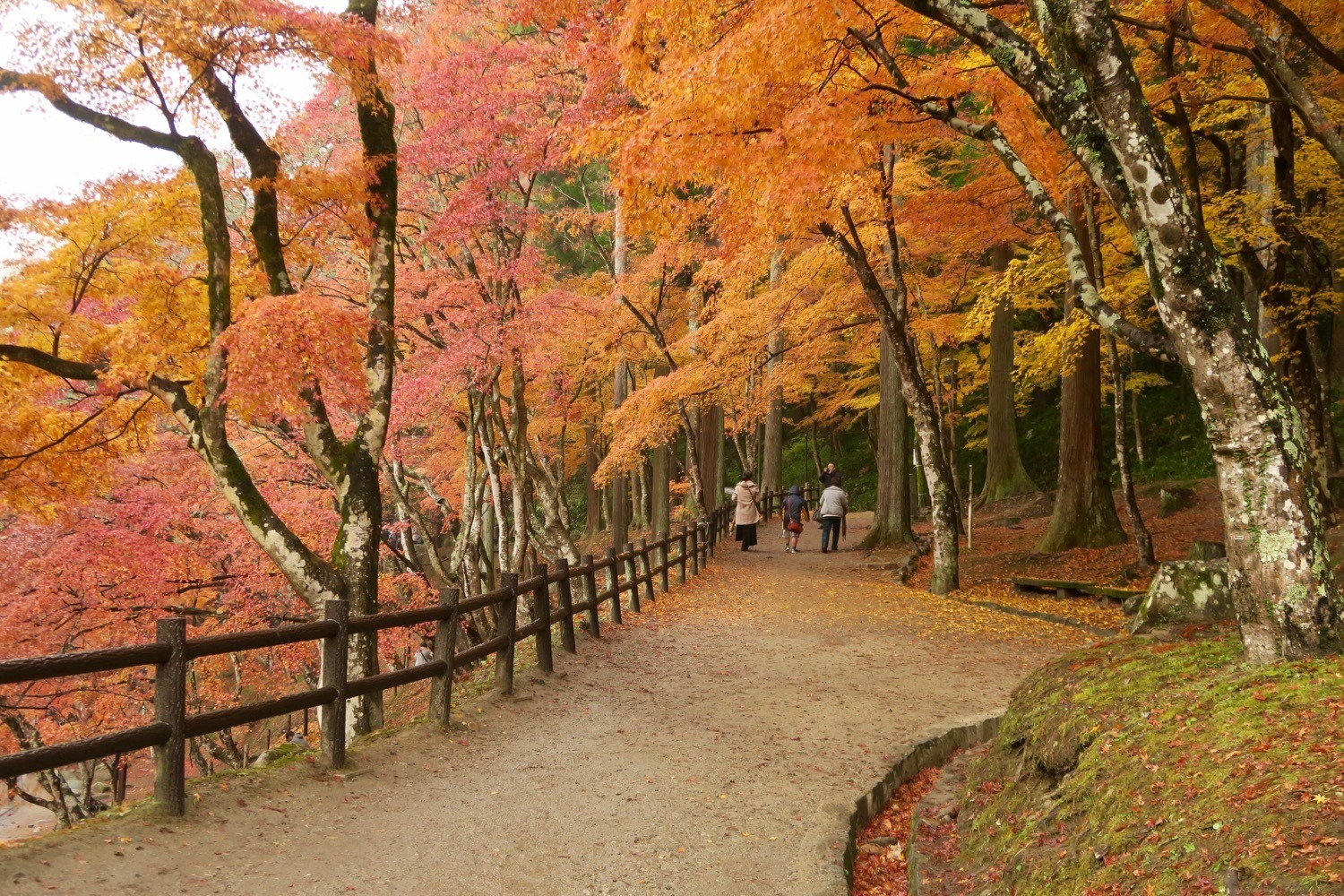 Asuke Castle
Not far from Asuke Old Town, up in the mountains, is Asuke Castle. Dating back to at least the 15th century, the castle offers up the most incredible views over Asuke and the greater region. With the mist rolling in across the landscapes filled with bright oranges, reds, greens, and yellows, I could barely stop taking photos. Definitely worth a visit if you find yourself in Japan, and I'm surprised I didn't make it here sooner.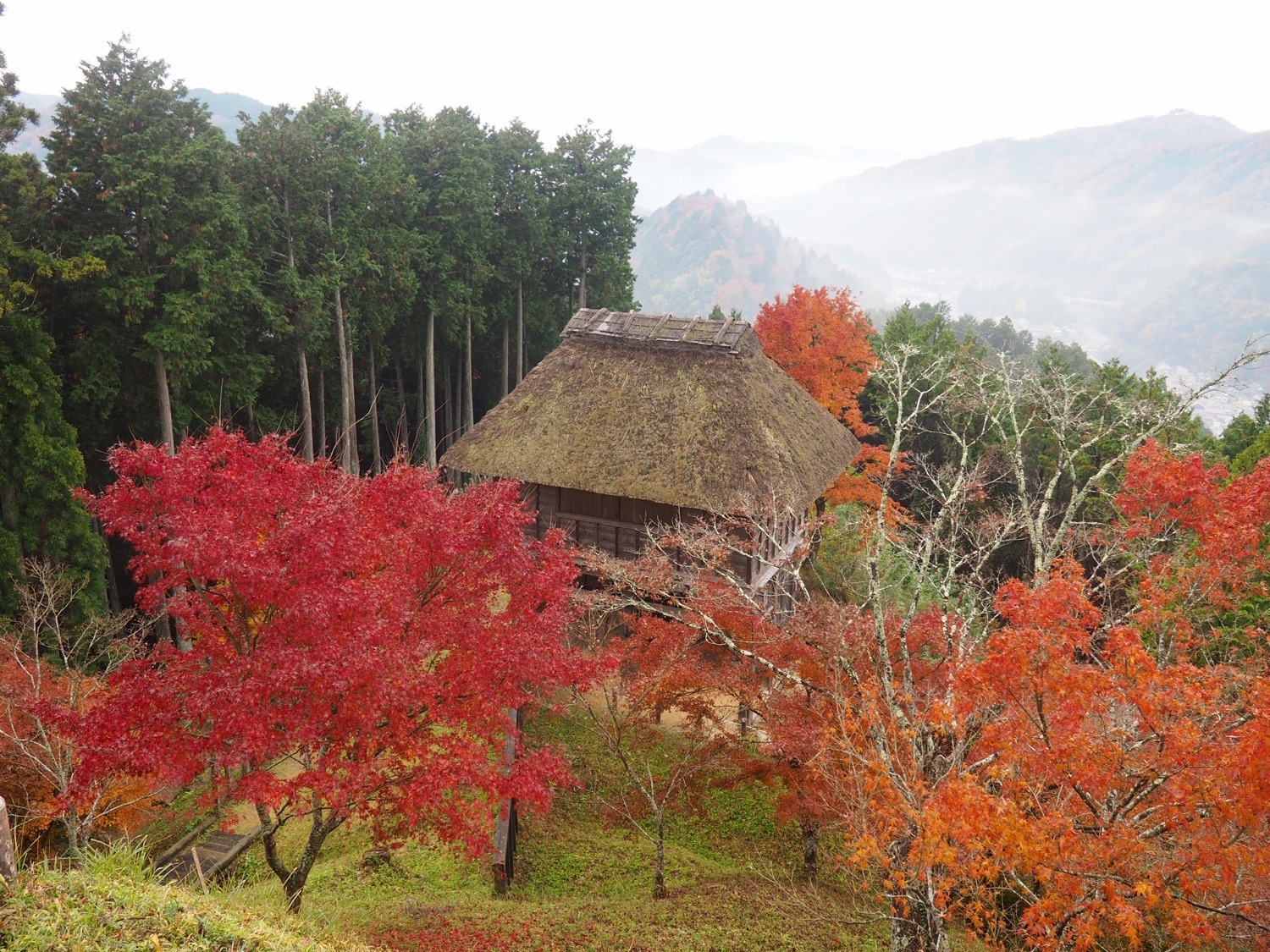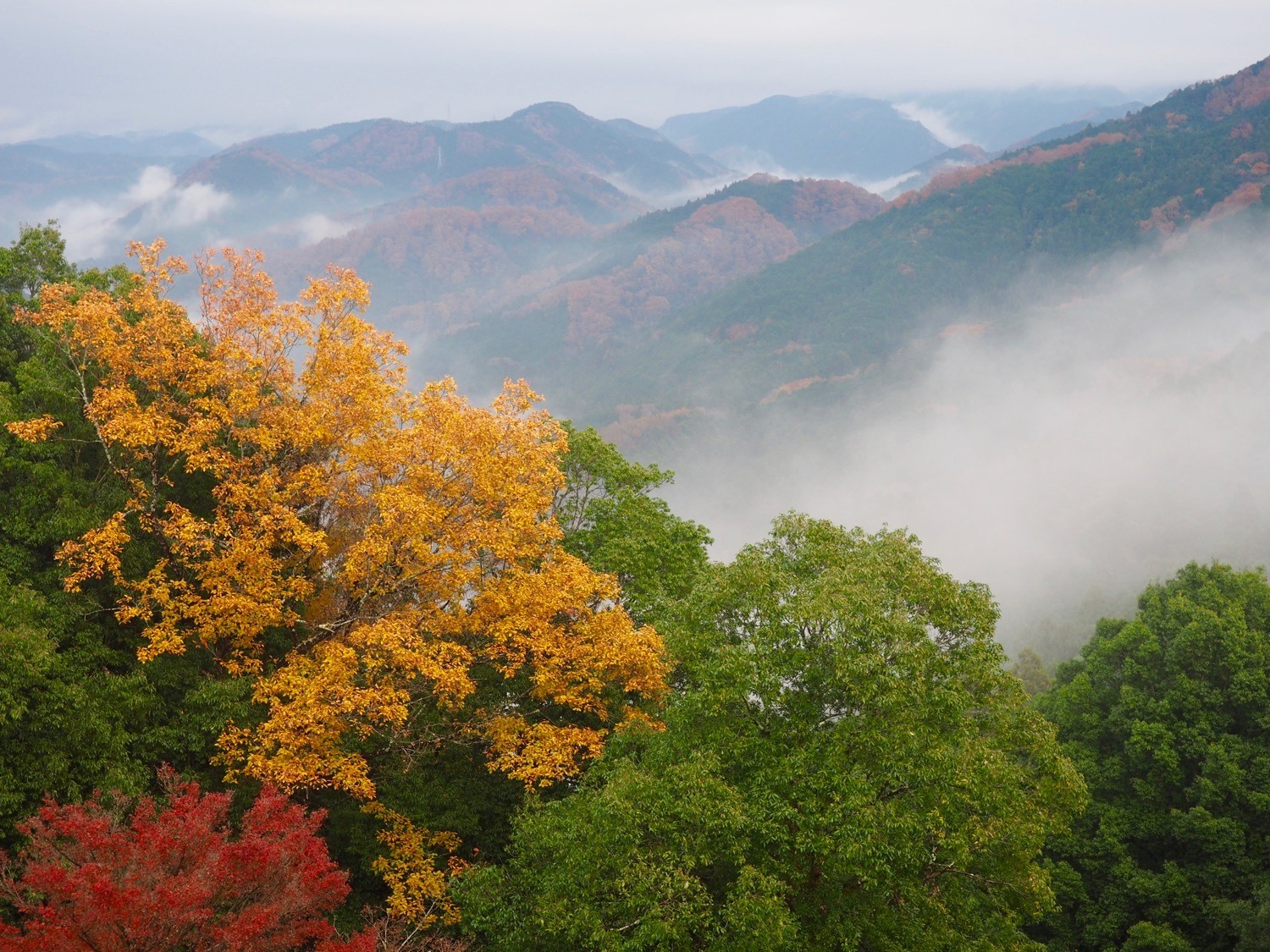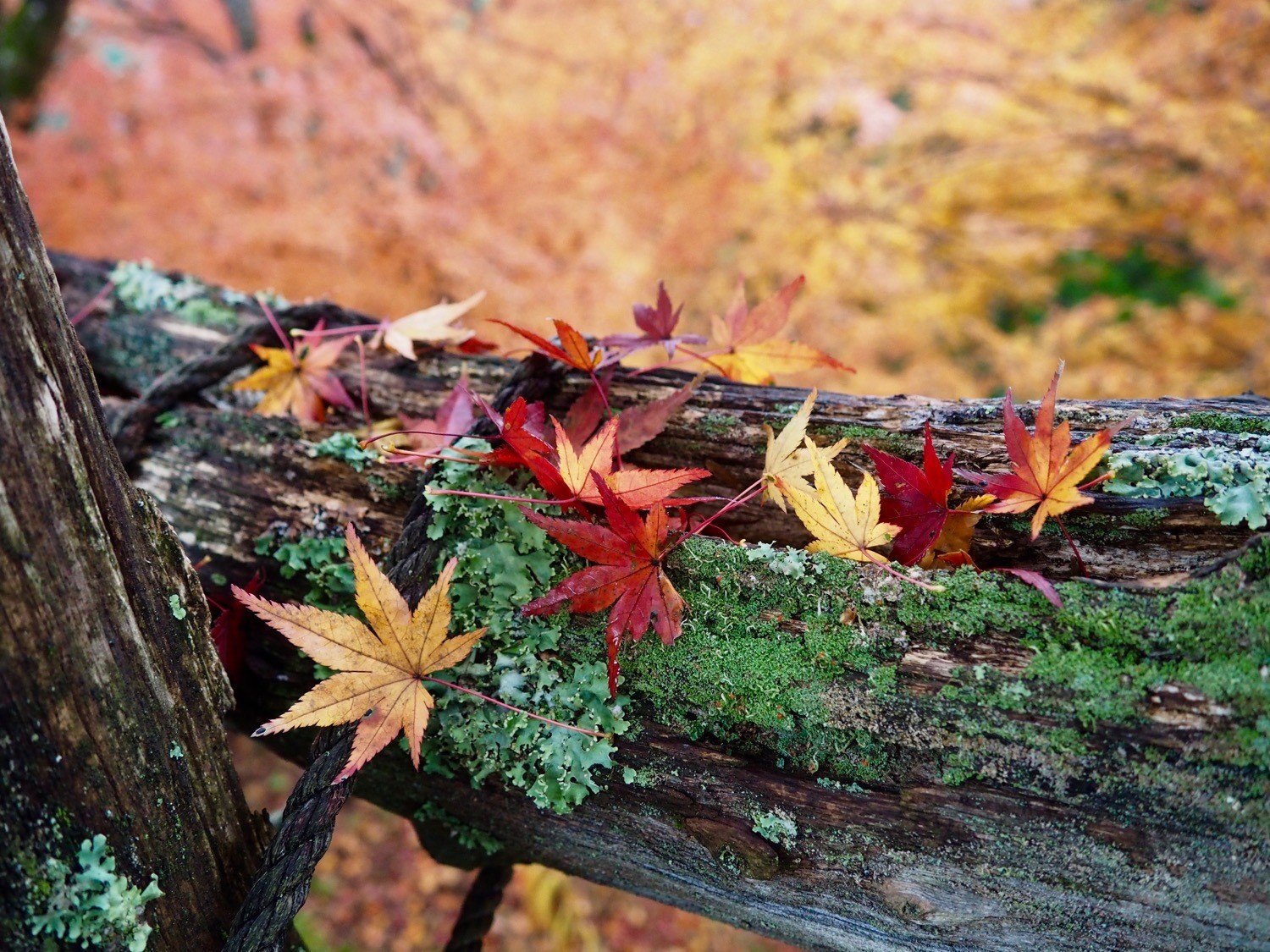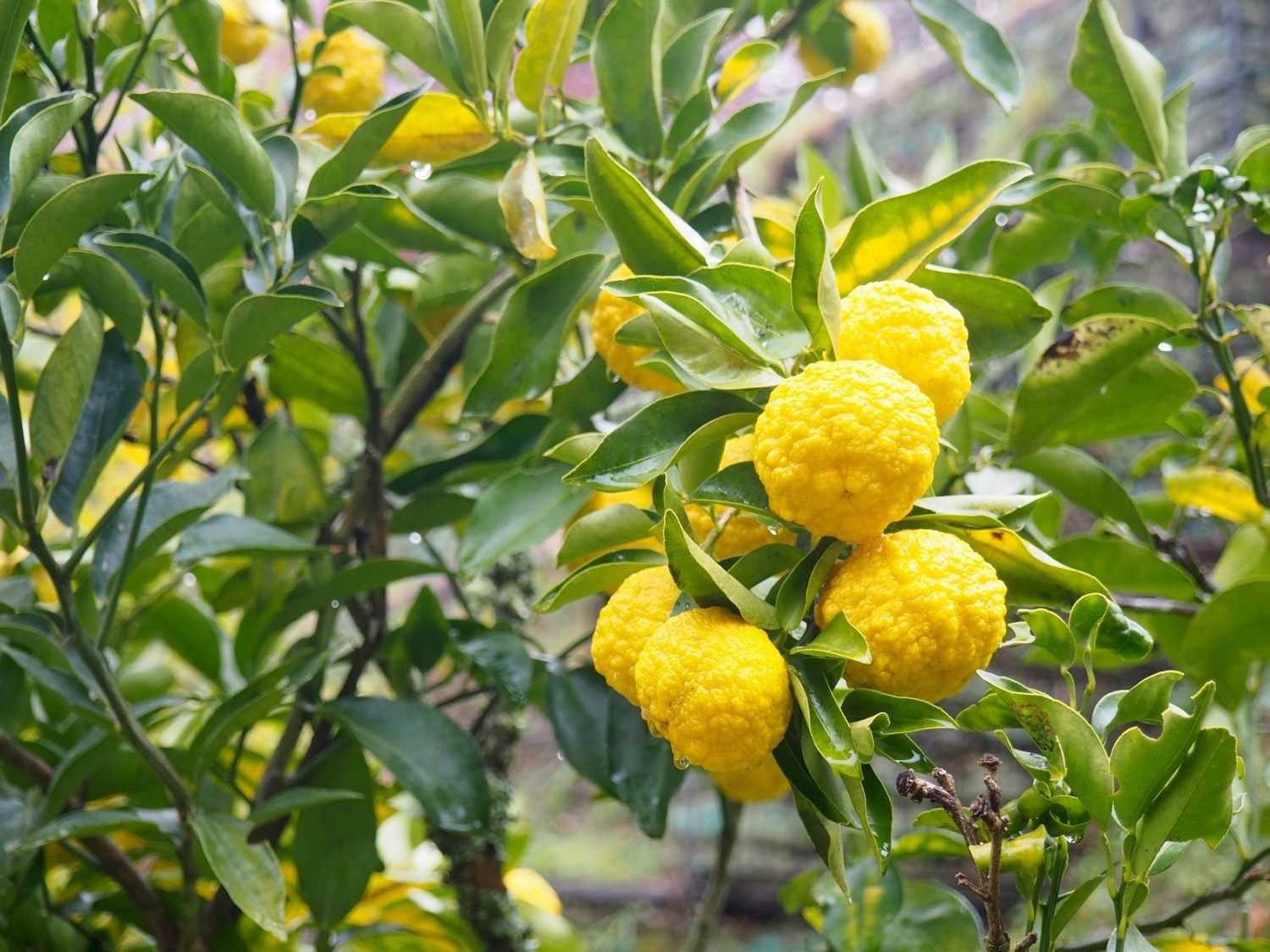 You can also see yuzu growing in the wild in Central Japan!
Ise
Ise, found in Mie Prefecture, is most famous in Japan for its shrine, which is one of the most revered Shinto shrines in all of Japan. Founded in 4 BCE – yes, you read that correctly – anyone interested in the history and religion of Japan will find plenty to keep themselves occupied in Ise.
Not only that, the land surrounding Ise Grand Shrine is filled with autumnal beauty, an explosion of colour and life. My suggestion? When you visit, make sure to stray off the main path for a while and check out some of the side paths, which is where you'll find some of the most exquisite displays of changing leaves in all of Central Japan.
As the voice of the goddess Amaterasu told Princess Yamatohime-no-mikoto more than 2000 years ago, "Ise is a secluded and pleasant land. In this land I wish to dwell." And I mean… can't you see why?!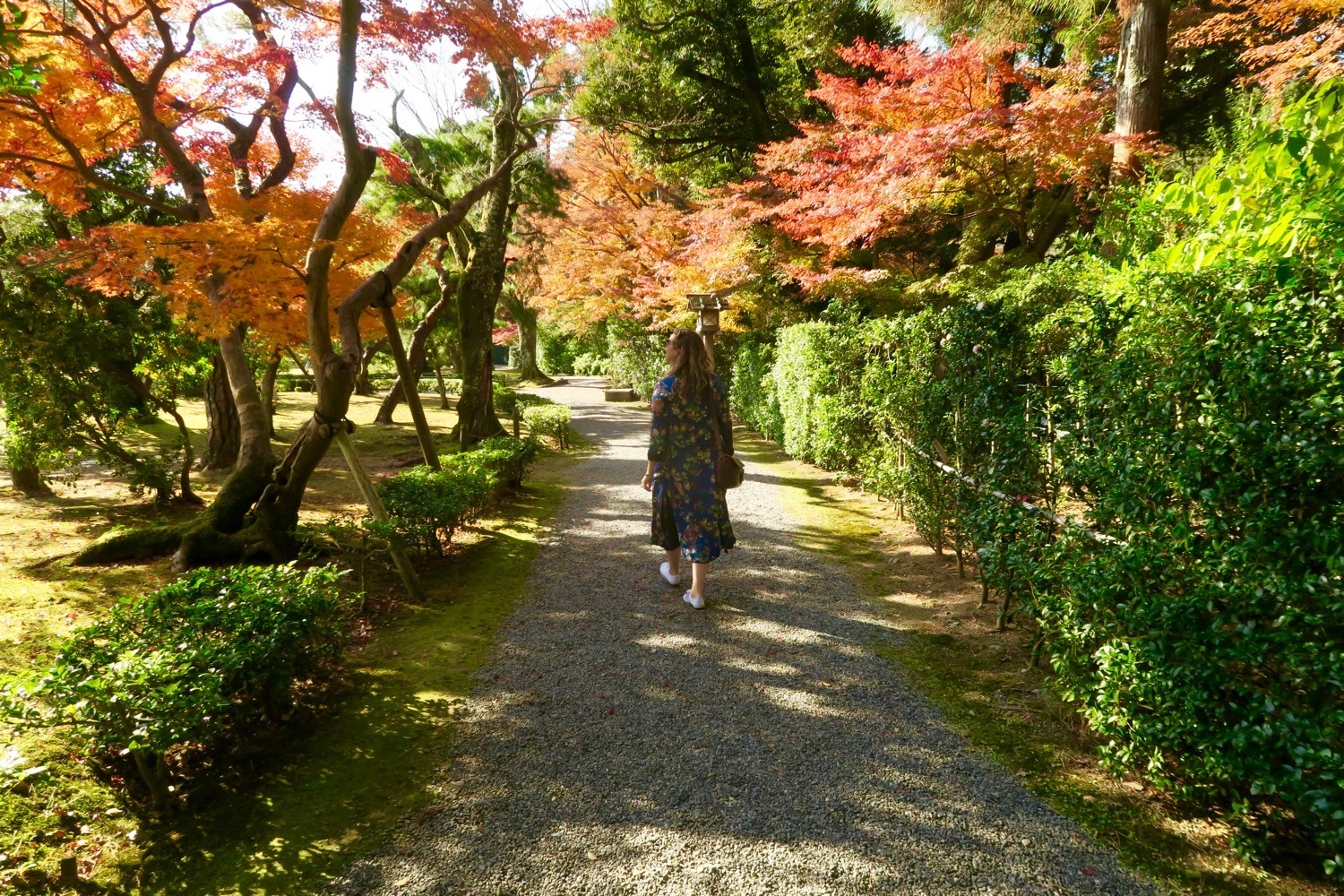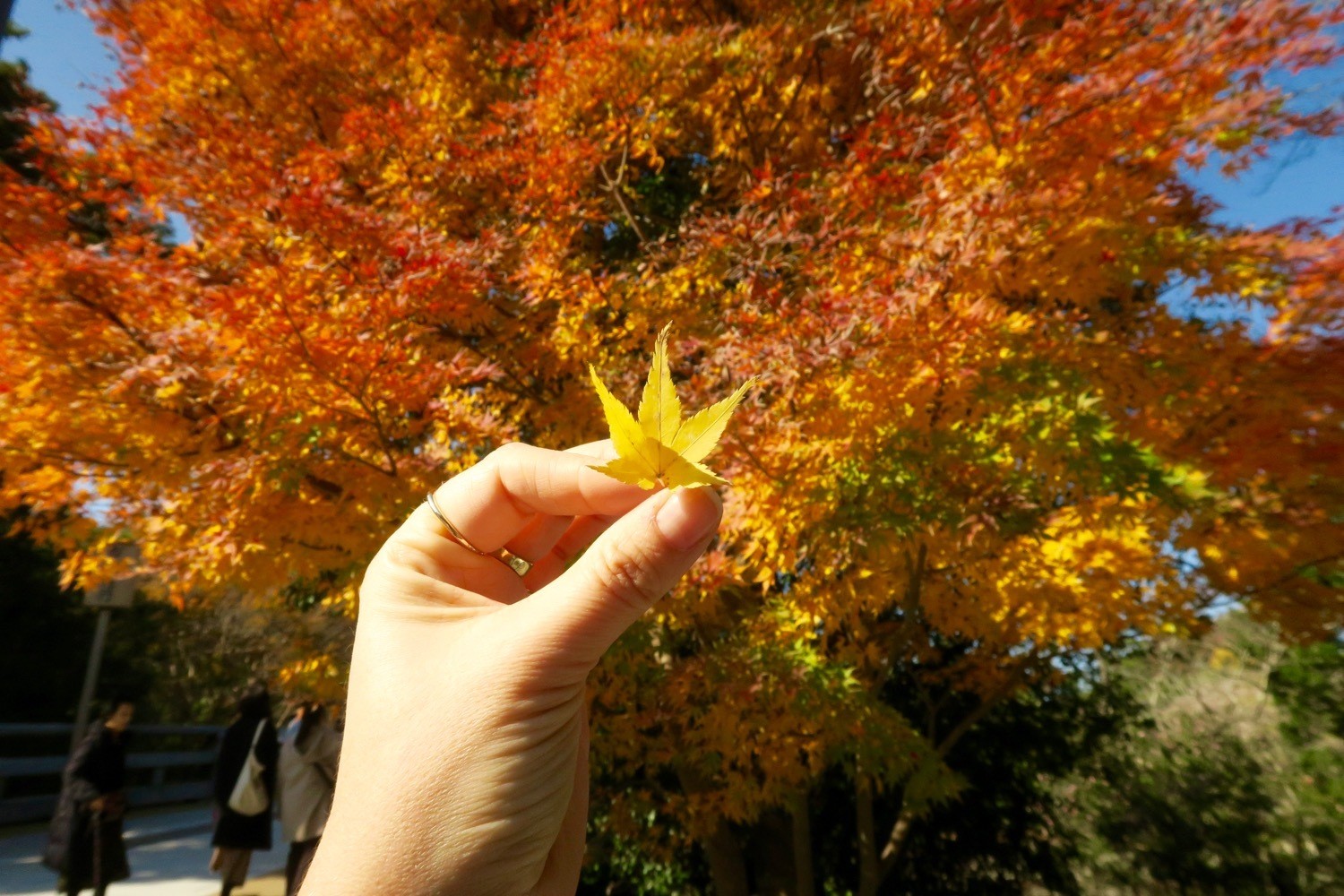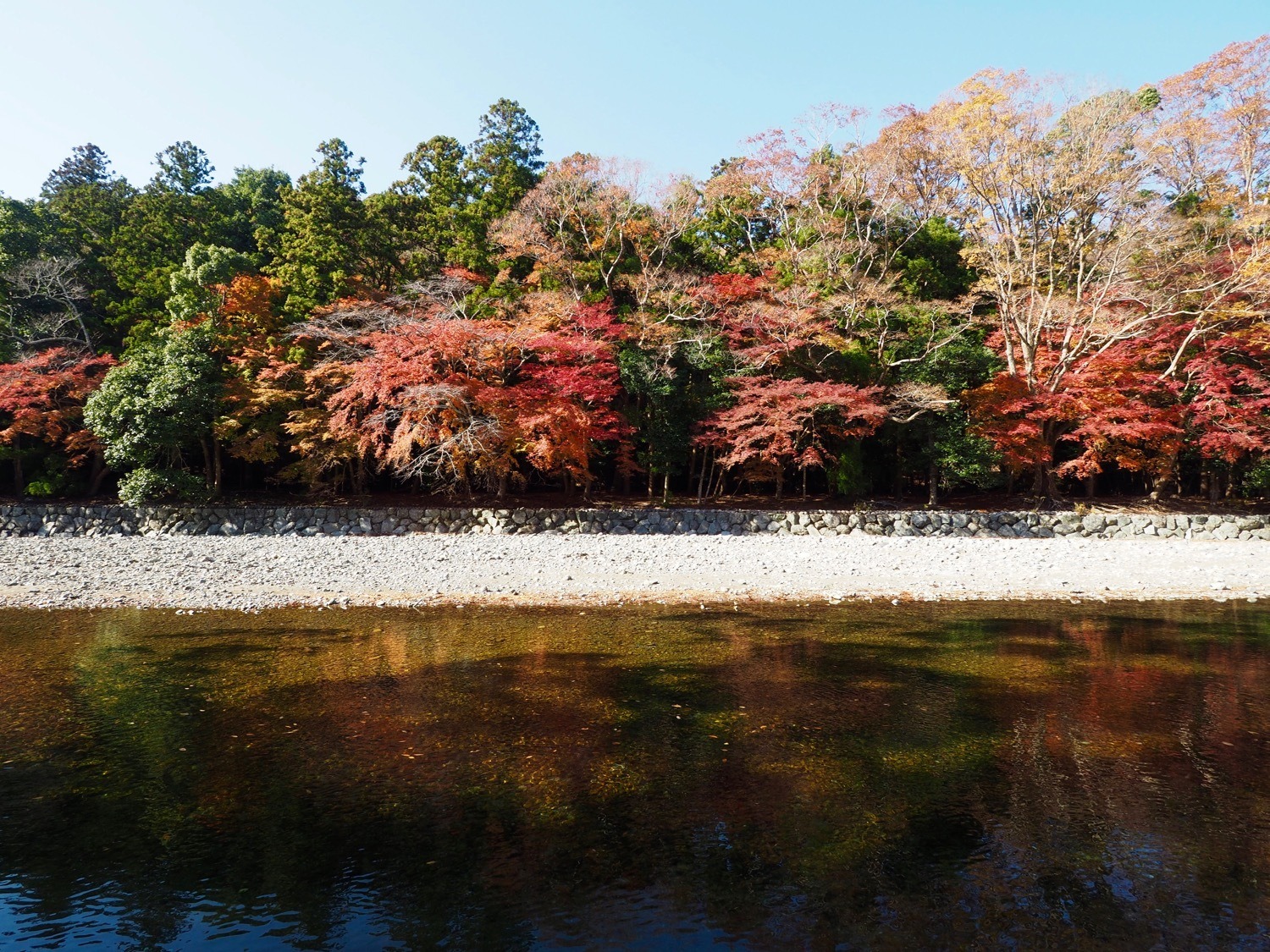 Obara
Obara, found near Toyota city in Aichi Prefecture, is especially renown for one thing: it is perhaps the only place in the world where you can witness both the autumn leaves and cherry blossoms (sakura) at the same time. I mean… look at it!! Do I really need to convince you to visit with my words?! This was, hands-down, one of the most interesting stops on my trip to Central Japan.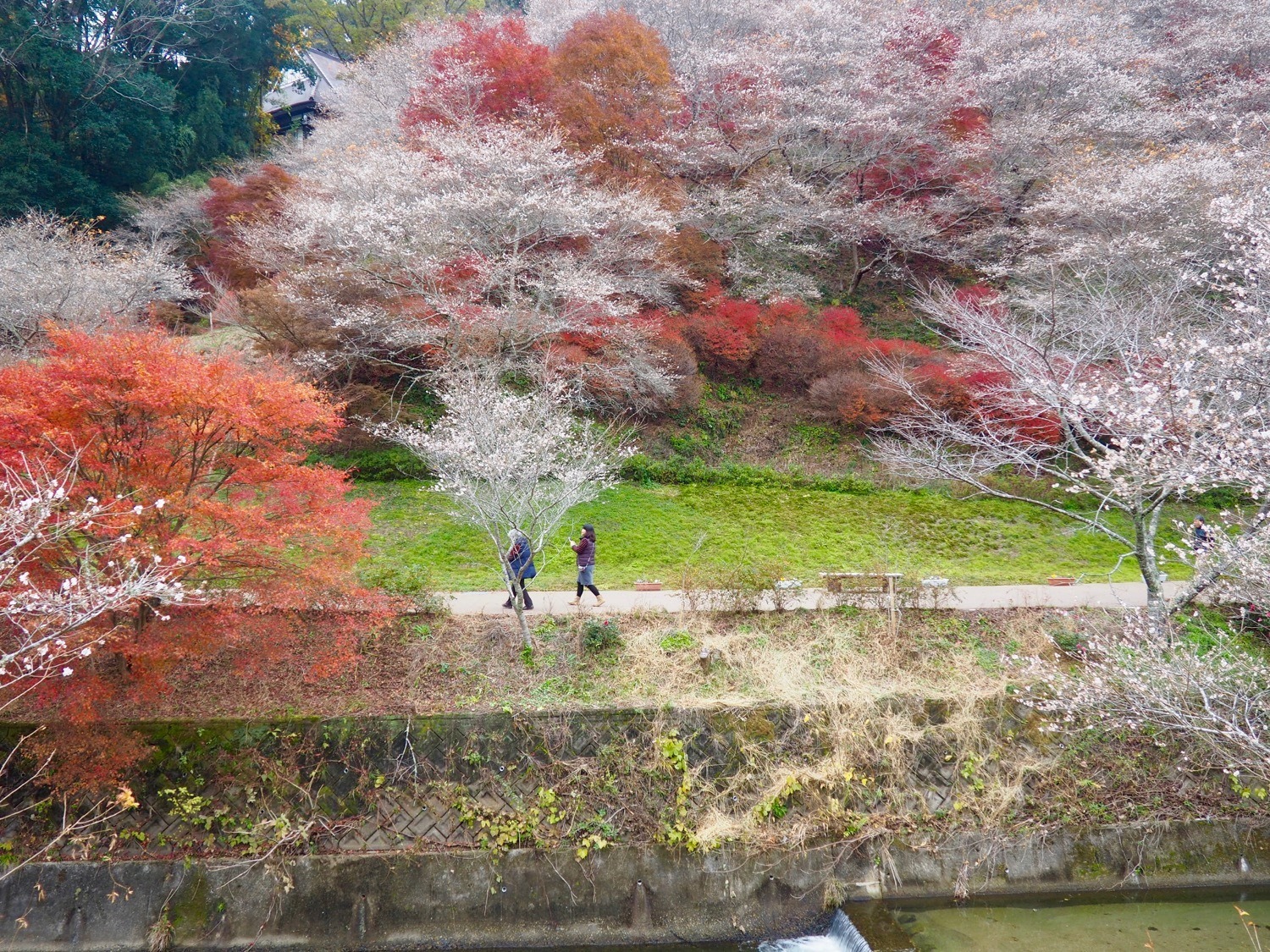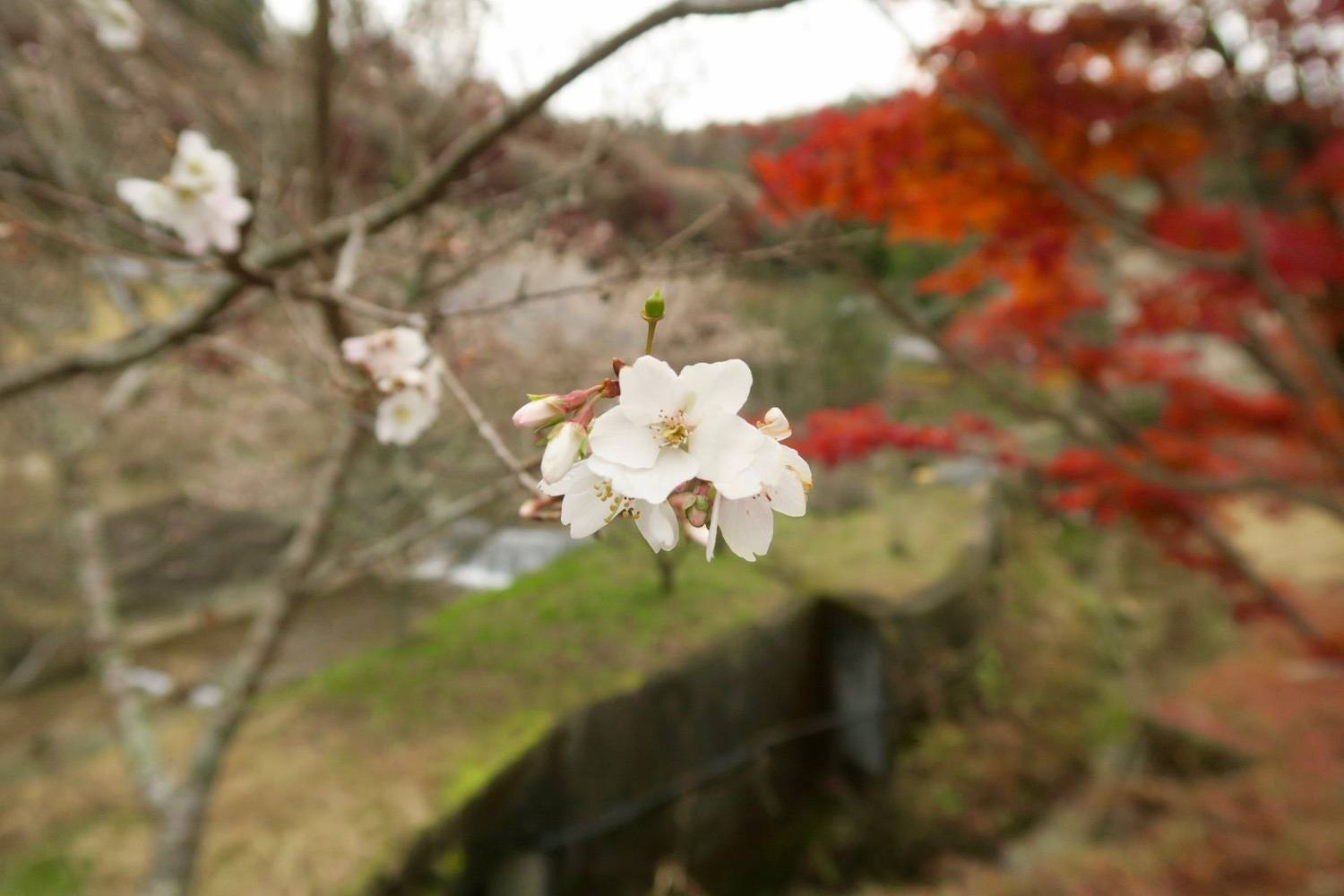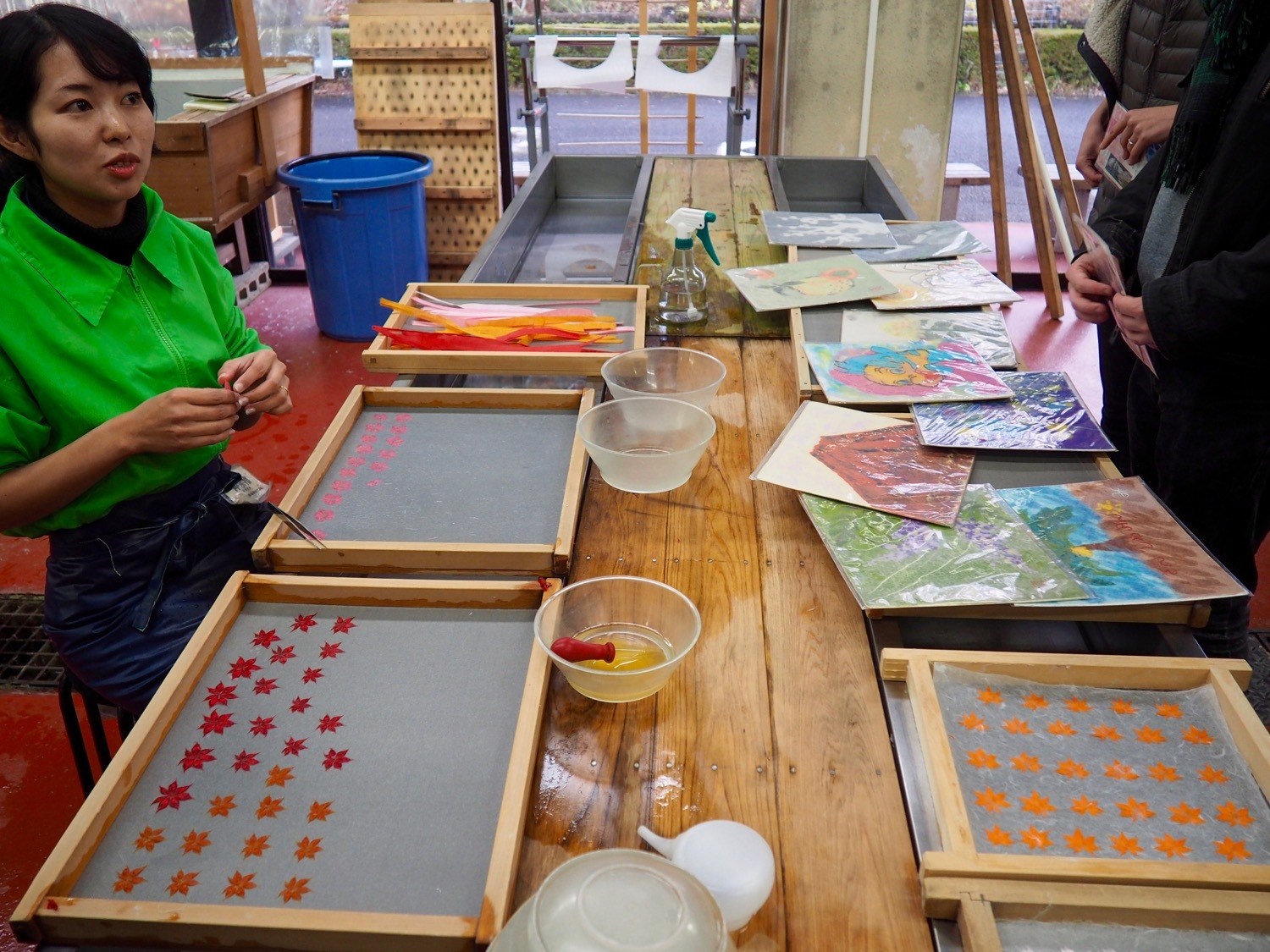 You can also visit the Obara Paper Art Museum nearby and try paper-making for yourself… those aren't leaves in front of her, but have been made painstakingly by hand! So cool…
Okazaki Castle
Okazaki Castle, also found in the Aichi Prefecture, was yet another unexpected bonus of visiting Central Japan. Although I've seen my fair share of Japanese castles after more than two years of living there, Okazaki Castle was by far one of the most beautiful I've seen, mostly due to the gorgeous array of colourful trees surrounding it. I was blown away by the autumn leaves around the castle.
While a visit inside the castle is absolutely worth it for any history buffs – please don't make me try to explain the castle's relevance, because I will 100% get it wrong – the area surrounding it is definitely worth a visit, too, no matter what your interest.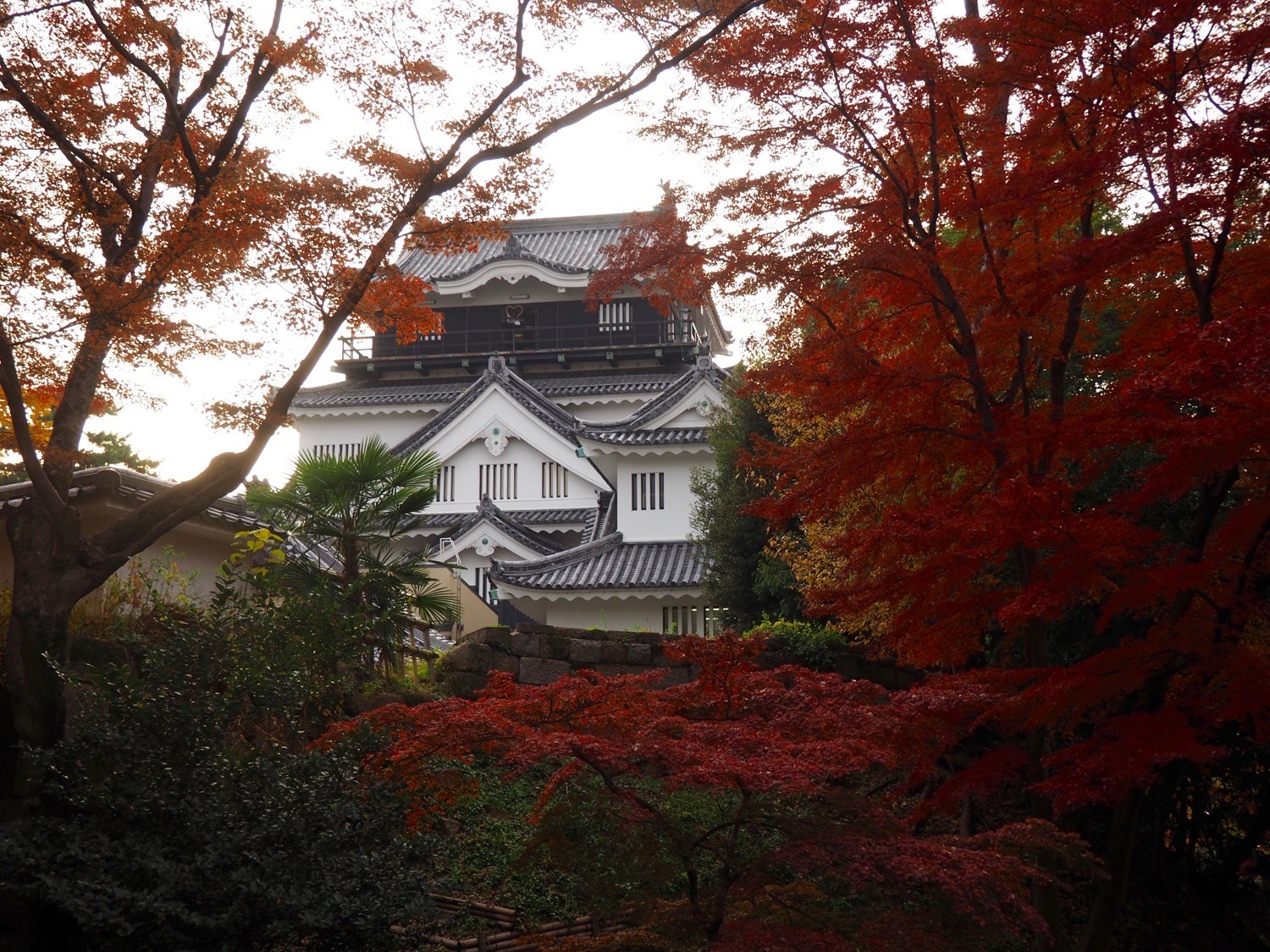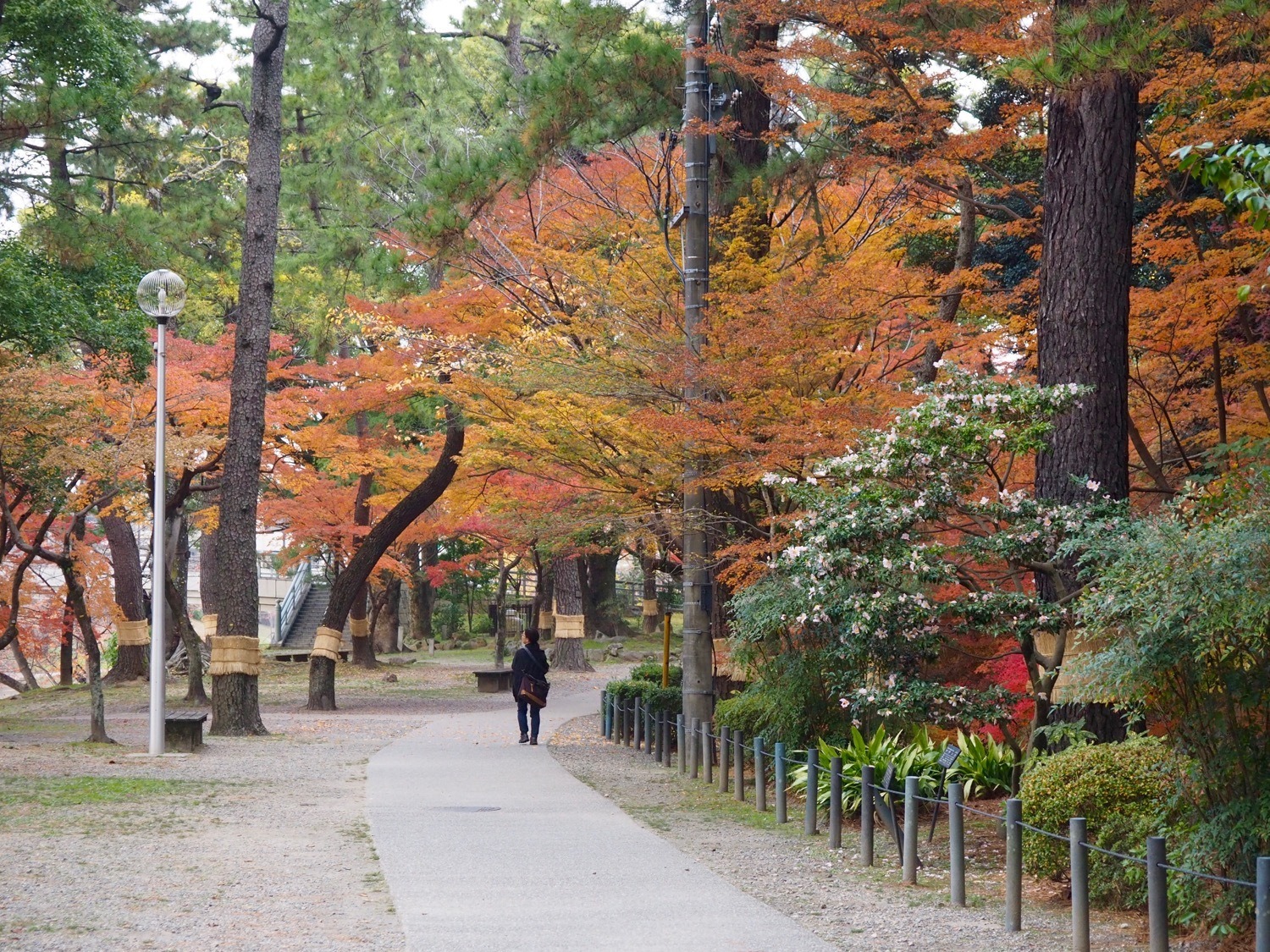 Nagoya
Nagoya is Japan's fourth largest city, and my only complaint about my trip to Central Japan is that I didn't spend more time here. The biggest city in the region of Shoryudo, there is obviously lots to do here, but more than that, it's a fantastic place to base yourself if you want to then take trains or road trips to the other places I've mentioned on this list.
There's also the fantastic Nagoya Castle; make sure to take in the views from the top of the castle, where you'll be able to see all of the autumn colours of the city on full exhibit.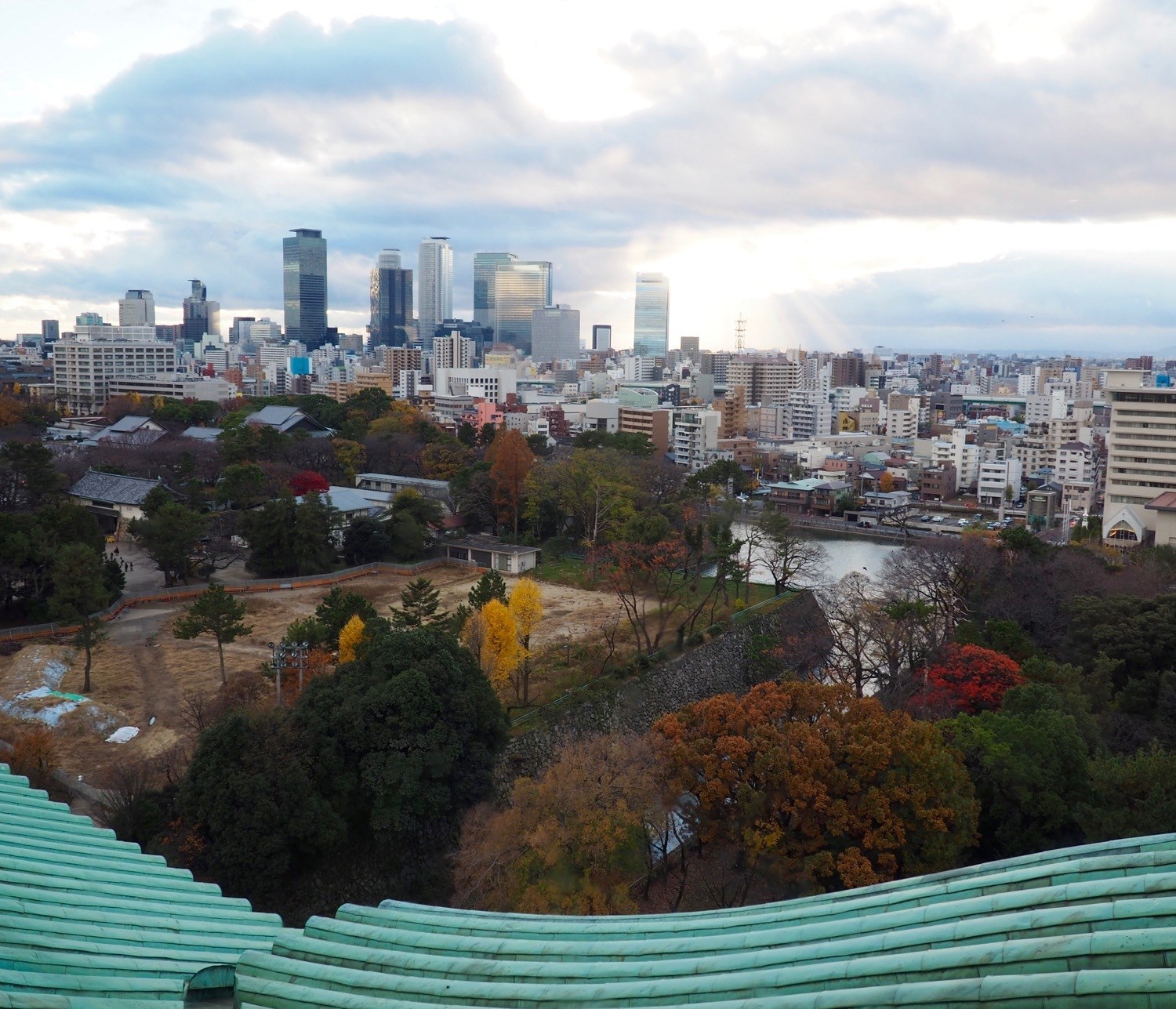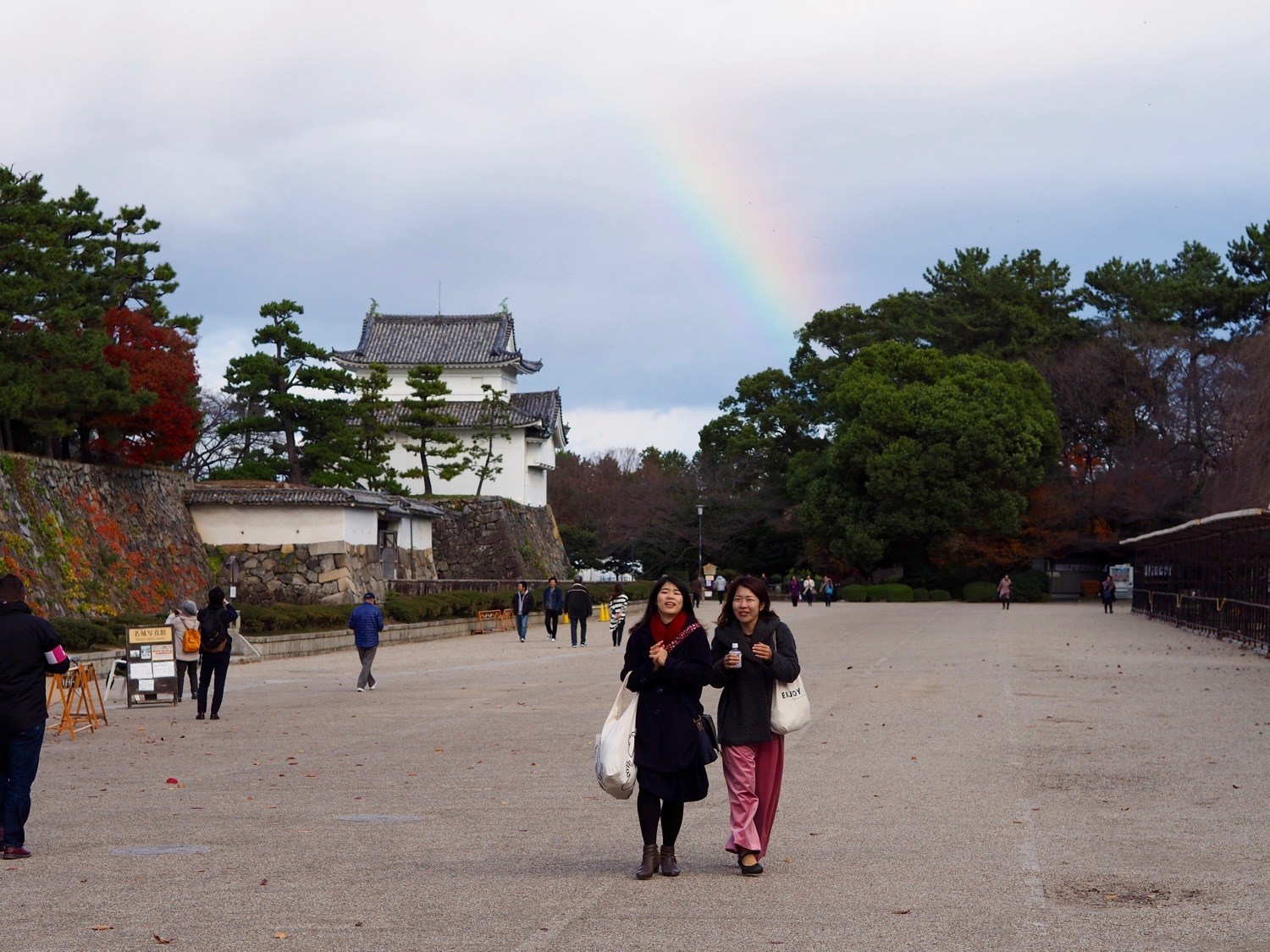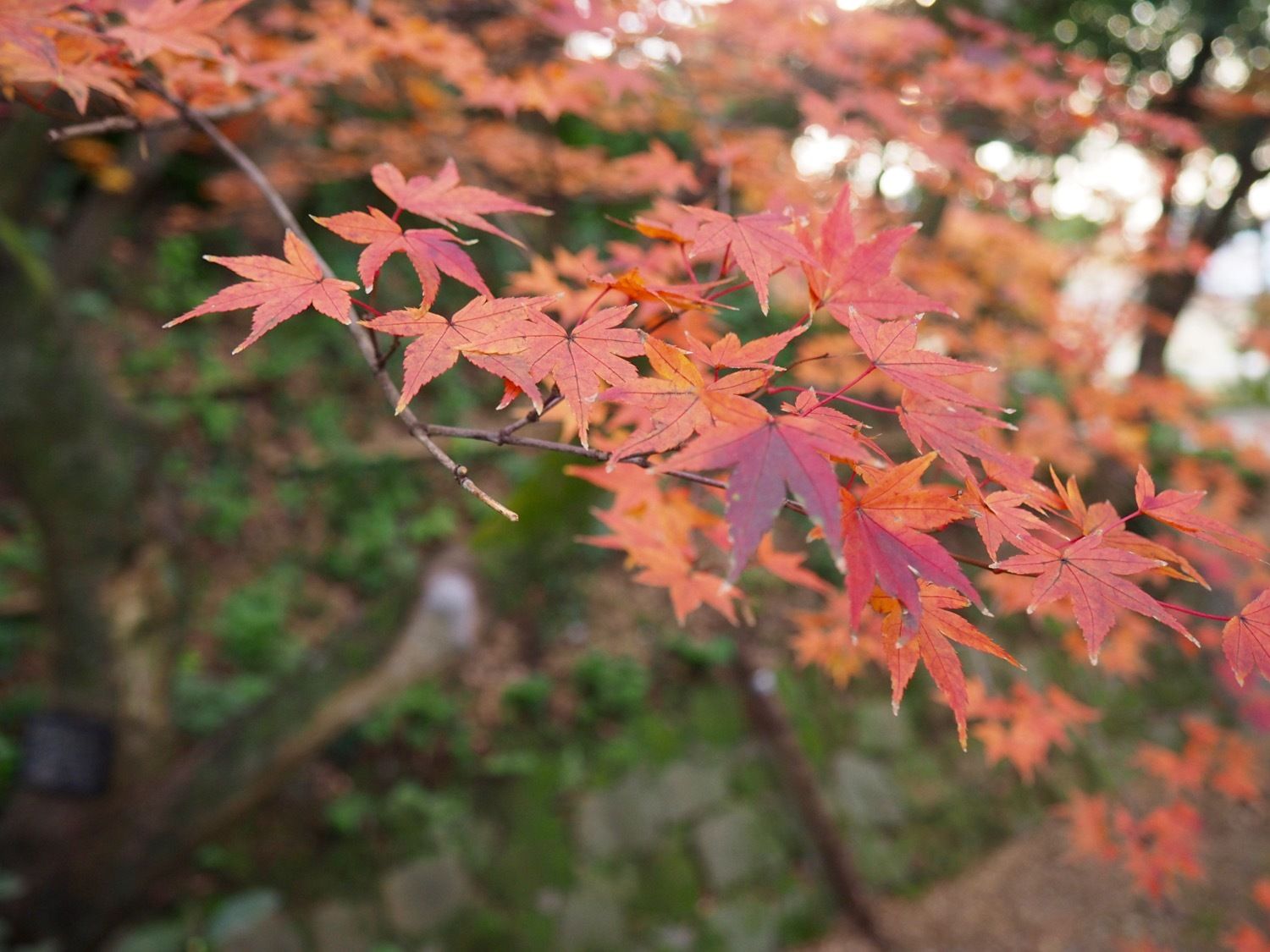 My time in Central Japan was one of many emotions; as it was the first time back to the country after moving away in 2010, I felt awash with nostalgia. What I can say for sure is that Central Japan, although perhaps not as well known as places like Tokyo or Kyoto, is absolutely worth a visit, especially if you're looking for some lesser-known spots and even more if you're looking for autumnal colours.
This region is easily accessible by train (including the bullet train, the Shinkansen) from other major cities, although I'd also recommend flying in directly to the Chubu Centrair International Airport, which was one of the cleanest airports I've ever been to (plus it had some of the best restaurants and shopping of any airport I've ever been to, so much so that I went to the airport much earlier than I needed to the day I left Japan).
For more tourist information on things to do in Central Japan, please click here. You can also read about a lot more Japan travel tips here!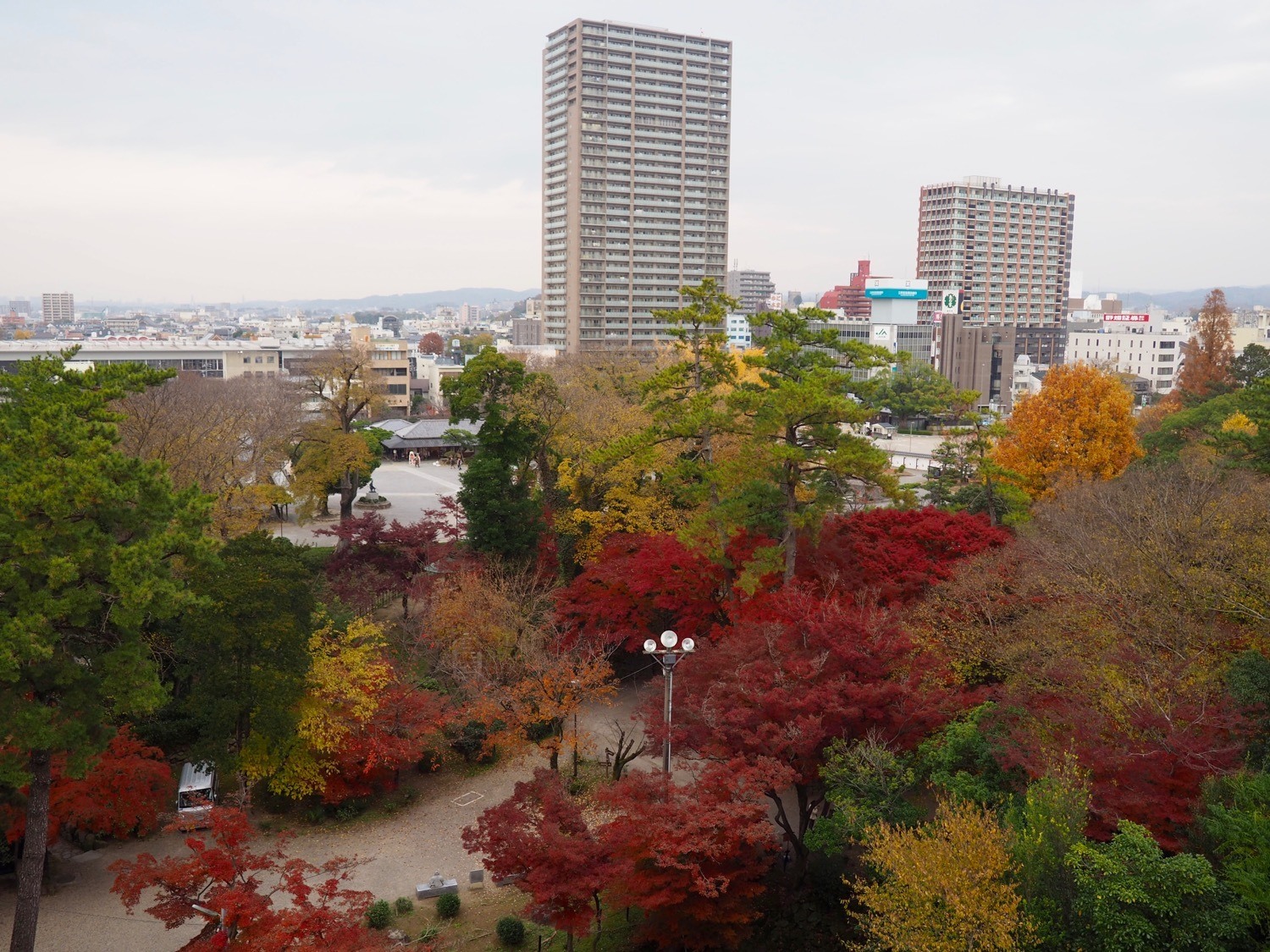 My many thanks to JTB, Chubu Centrair International Airport, and the local tourist boards in Shoryudo for this sponsored trip.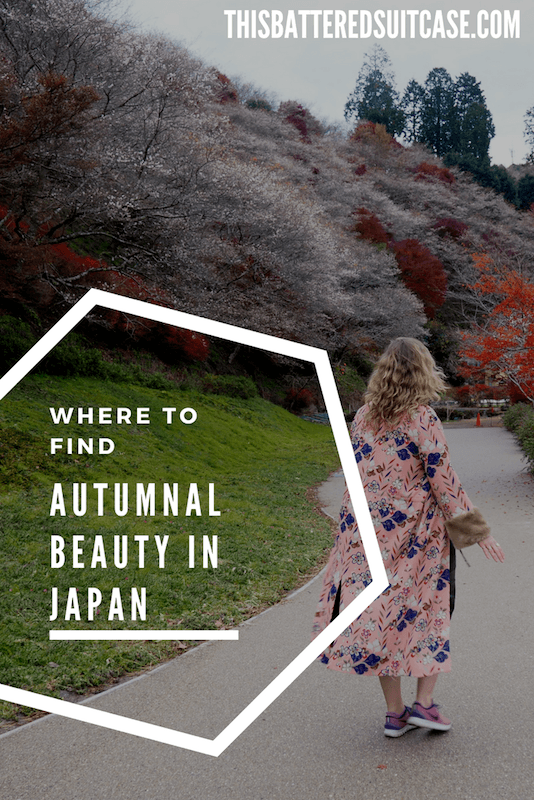 Pin this for later!
So, what do you think? Would you visit Central Japan to see the autumn leaves? More to come on this stunning part of Japan soon!