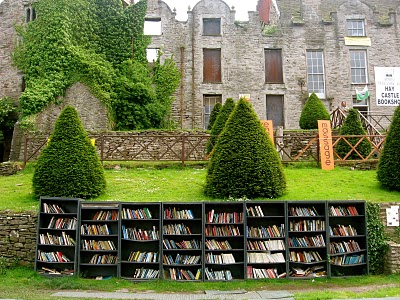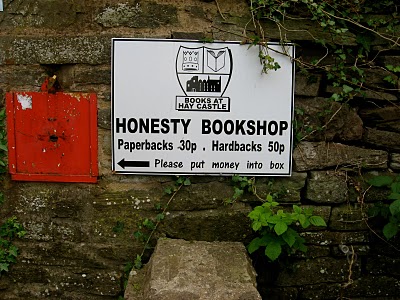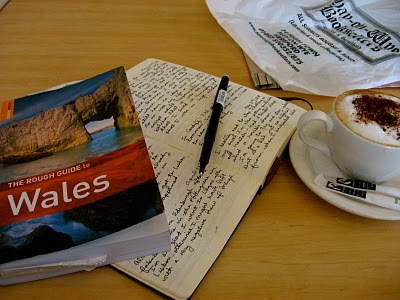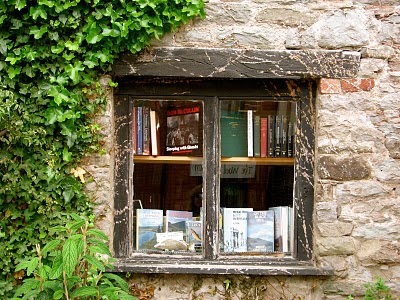 Hay-on-Wye, Wales
"Hay-on-Wye? Is that some kind of sandwich?" -Arthur Miller
I went to Wales on my own one summer (I almost always travel solo). I was living in Edinburgh then, and it was a poorly planned and poorly timed holiday. It was all very whirlwind, which is usually how I like to travel, but in this case it left me feeling bitter, as all the tours I so longed to take of the Welsh countryside were already sold out by the time I arrived. Determined not to let that dishearten me, I took a few trains and buses from Cardiff to get to the lovely little town of Hay-on-Wye.So, the poorly planned became the equally poorly timed; I had missed the famous annual literary festival by a matter of days. I was now even more determined to enjoy my time there, although I needn't have been so adamant; as a bibliophile, it is very difficult not to love the little village so renown for its books.
I spent the day wandering in and out of the many bookshops that ran along the half a dozen streets, some of which were cobblestoned and many of which had quaint houses and shops covered in ivy. Some of the streets had colourful little flags and lanterns, and down one particularly interesting lane I found a beautifully painted gypsy caravan. All of the stores I visited were crammed with used books: some in absolutely no order, some with seemingly endless shelves, some with books stacked from the floor to the ceiling, some with mysterious staircases that inevitably held even more treasures at the top. I was travelling lightly at the time, and already had a massive collection of unread books in my flat in Edinburgh, so I had to choose wisely.
My favourite of all the shops was the Hay Castle Bookshop, where there were numerous cobwebbed shelves outside the castle filled with a complete mishmash of books. There was nary a bookseller in sight; instead, there was an honesty box, where I happily dropped a few pounds sterling. I walked away with a few musty hardcovers and one or two cracked paperbacks. I also spent some time in the antique store located around the other side of the castle; I was greeted by two lovely owners who let me wander around to my heart's content. I bought a few odds and ends (whistles, old carpenter tools) and, from a gorgeous selection of vintage clothes in the attic, a 1940s beach bag, a silk handkerchief, and a moss-coloured beret. With still a few hours before the bus back to the main train station, I spent the rest of the afternoon reading (what else?) in a tiny cafe that served foamy cappuccinos and grilled mushroom paninis.
And on the journey back to Cardiff, the better part of the day behind me, I watched as the Welsh countryside whizzed by: rolling green hills, fluffy white sheep, ruins of castles whose days had long past. Suddenly, it no longer mattered that I had gone about the holiday to Wales all wrong. Suddenly, it all seemed very right.