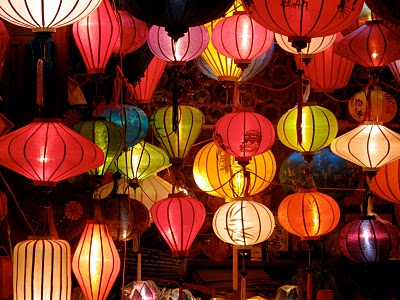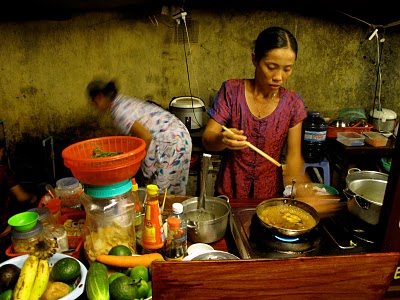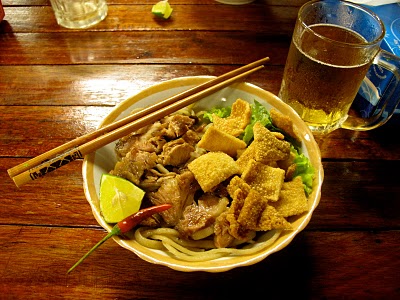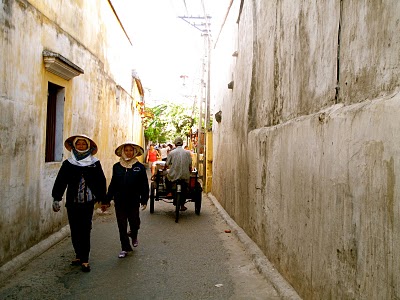 Hoi An, VietnamTen months ago I went to Vietnam. I only had a few weeks holiday from my job, and hoped to see as much of the country as I could. I arrived in Hanoi sweaty and tired, still reeling from the harrowing taxi ride I had had on the highway, a highway filled with motorbikes laden with people and pigs and seemingly everything in between. It was that night that I met a man I fell in love with, but that story another time.
I spent the next ten days in a flurry of pho, markets, bia hoi, hiking in Sapa and swimming in Halong Bay. But what about Da Nang? What of Hue? What about Ho Chi Minh and the entire south of the country? I reluctantly got on a 24-hour bus south, not yet ready to leave the beautiful north and all of the amazing memories I had already made.
I landed halfway down the coast in Hoi An, a sleepy little town famous for a Japanese bridge, a nice beach, and dozens and dozens of tailors eager to make any piece of clothing you could imagine. Cute, I thought. Comfortable. I'll stay for a day or two.
I ended up staying for almost the entire remainder of my time in Vietnam, almost ten days in fact. I couldn't even tell you why; was it the stretches of empty beach, the deliciously sweet coffee, the colourful lanterns, the interesting fellow travellers, the rows of jewellery and art shops, the heavenly cao lau? All I know is that I felt so at peace there, and that for those ten days I relished in a routine that consisted of sleeping late, bike rides, watermelon juice on the beach, spring rolls and white rose, massages that included honey, milk, and a bath with fresh lemongrass, cheap rum and cokes with a batch of international wanderers like me, and as much of that heavenly cao lau as I could stand. I wrote long entries in my journal. I read Agatha Christie. I was perhaps the happiest I have ever been.
All things must come to an end, though, isn't that what they say? I once again boarded a bus, this time much more reluctantly, and eventually made my way to Ho Chi Minh, where I only had two days. My mind was still in Hoi An, however, still on the back of some motorbike, still wading in the cool ocean water, still sitting on a bench with a dozen other backpackers as we drank our 3000 Vietnamese-dong beer.
Ten months ago, and oh how I still crave cao lau.