There are very few people I like to travel with for extended periods of time. Sure, most people can get along for a few days or so, but when it comes to the big adventures, the long journeys, you want someone on your side whom you can trust, someone who understands you, someone who shares your values and your interests. Then who better to travel with than your mum?
My amazing friend and constant inspiration, Oneika the Traveller, posted a few months ago on why she's grateful to have a mother who travels. That article really resonated with me, as I, too, often travel with my mum. It started in the mid-90s, with a trip to the Hawaiian islands of Molokai and Lanai. Soon after, there was PEI in Canada. Then, to England and Scotland. It quickly became a tradition for us to travel together every year, and since 2005 we've been to Dominican Republic, Ireland, Spain (twice), Morocco (twice), Egypt, Iceland, Malta, Japan, Malaysian Borneo, Brunei, South Korea, China, Mongolia, Russia, Belize, and Guatemala together. Travel is a top priority for us both, and we relish in the two or three weeks we get together every year – as I haven't lived in the same city as her since 2002, it's often the only time we get together.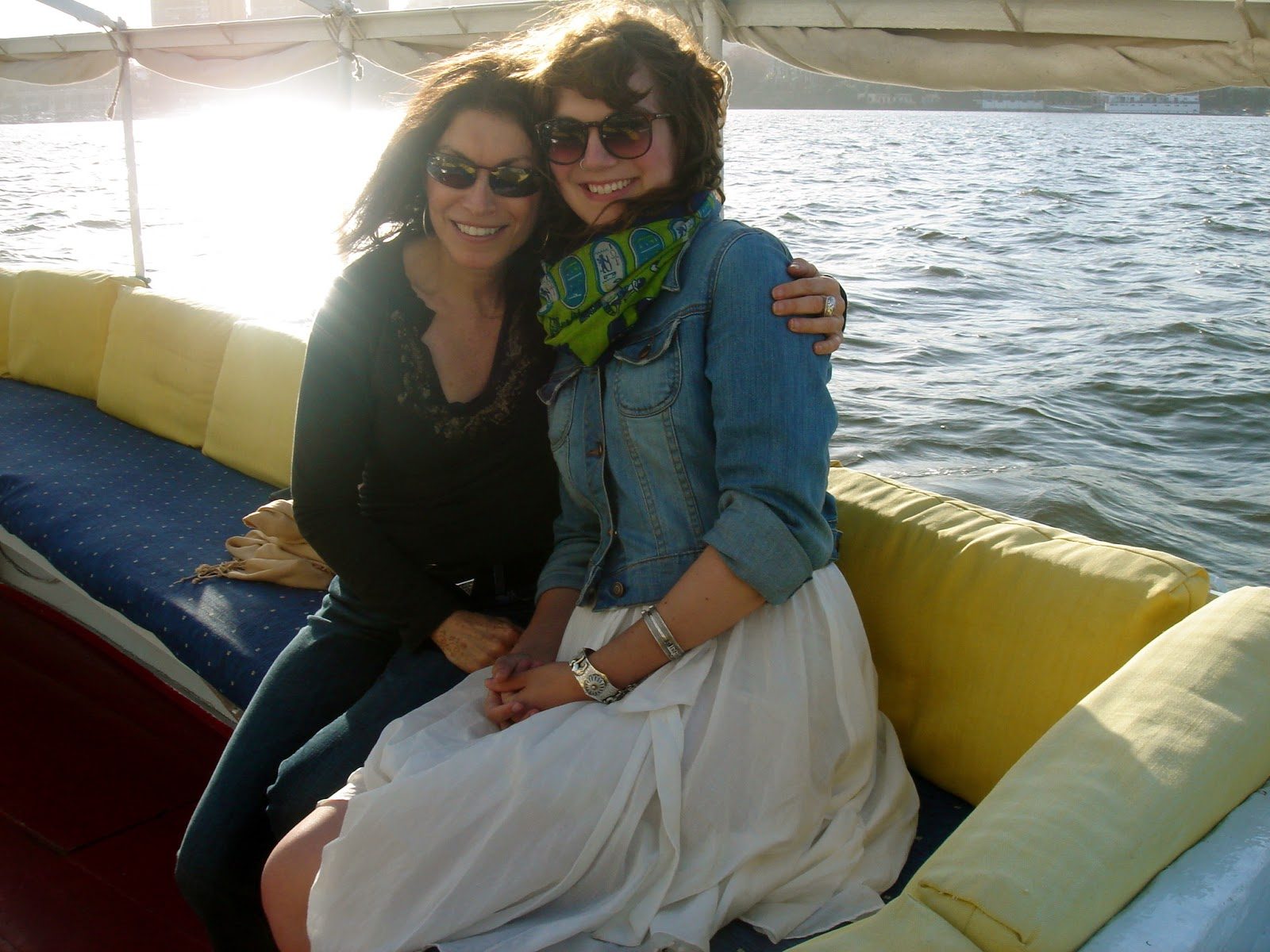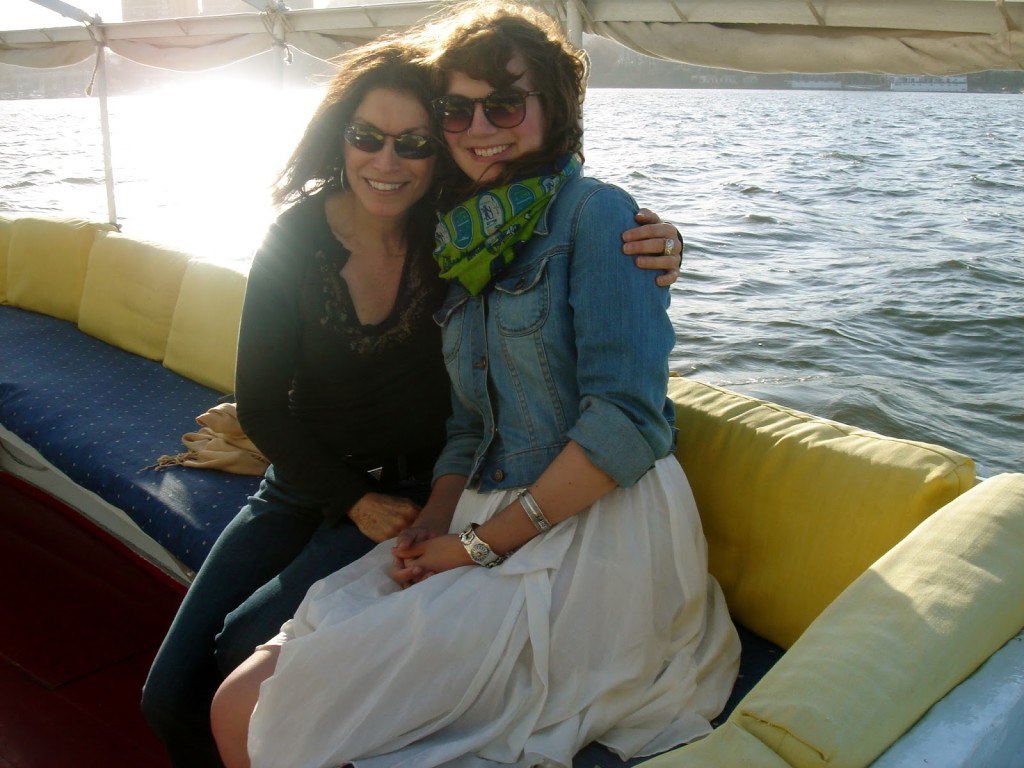 My mother grew up in the prairies of Canada – her parents rarely left home, and travelling was never discussed or considered an option. Her father came from Russia, but had no desire to go back or even to pass on his native culture to his children. Still, my mother dreamed of adventure, her outlet being the books she read and the stories she wrote. After marrying my father, they spent nearly two years living in a van in Europe in the 70s, the ultimate hippies. In order to survive, they took on a multitude of jobs: picking apples in Switzerland, milking cows in Israel, selling their own blood in Greece for a few bucks and a hot meal. These were the stories I heard growing up, my mother showing me old photos of them with their hair long and their smiles wide.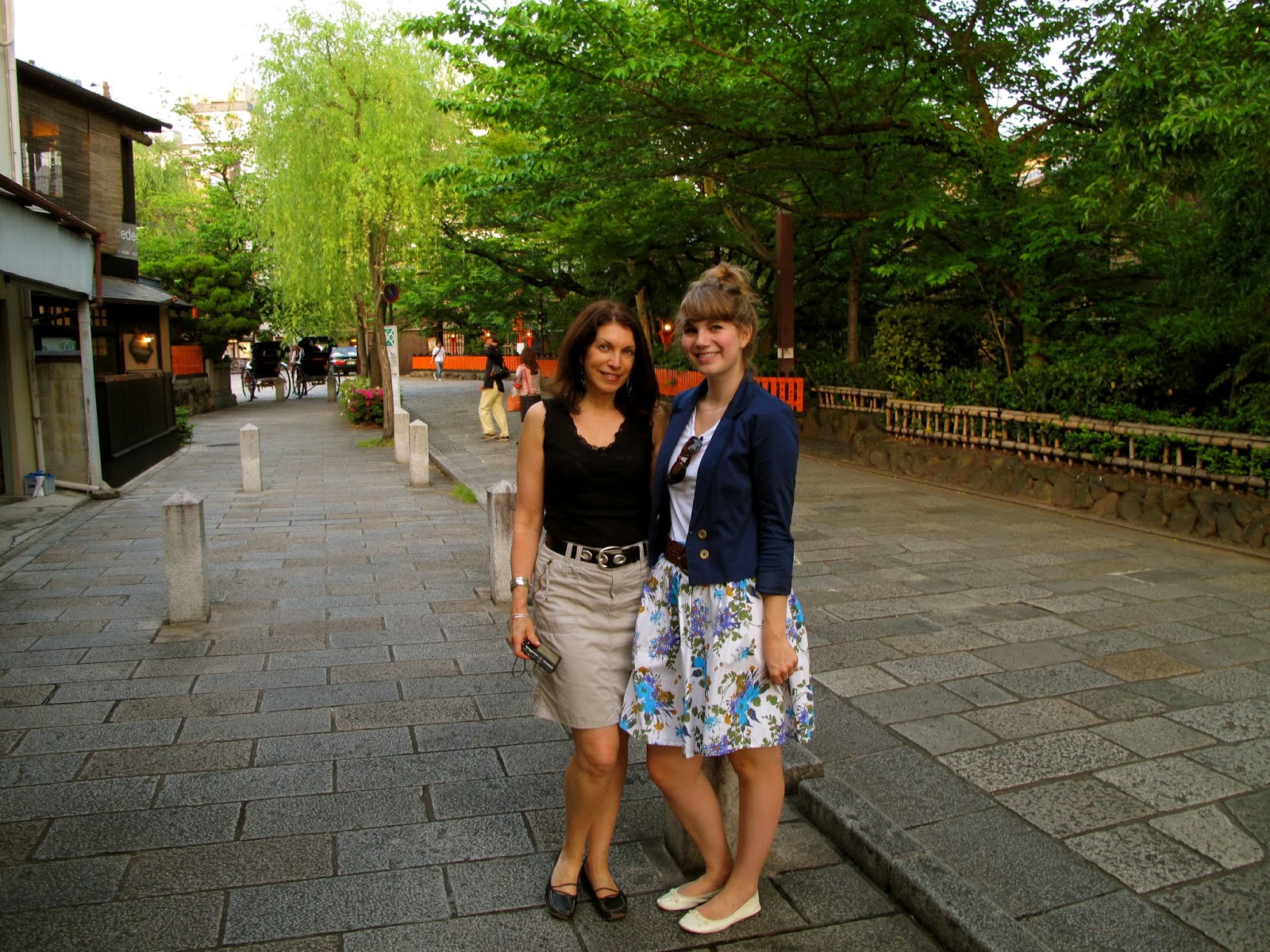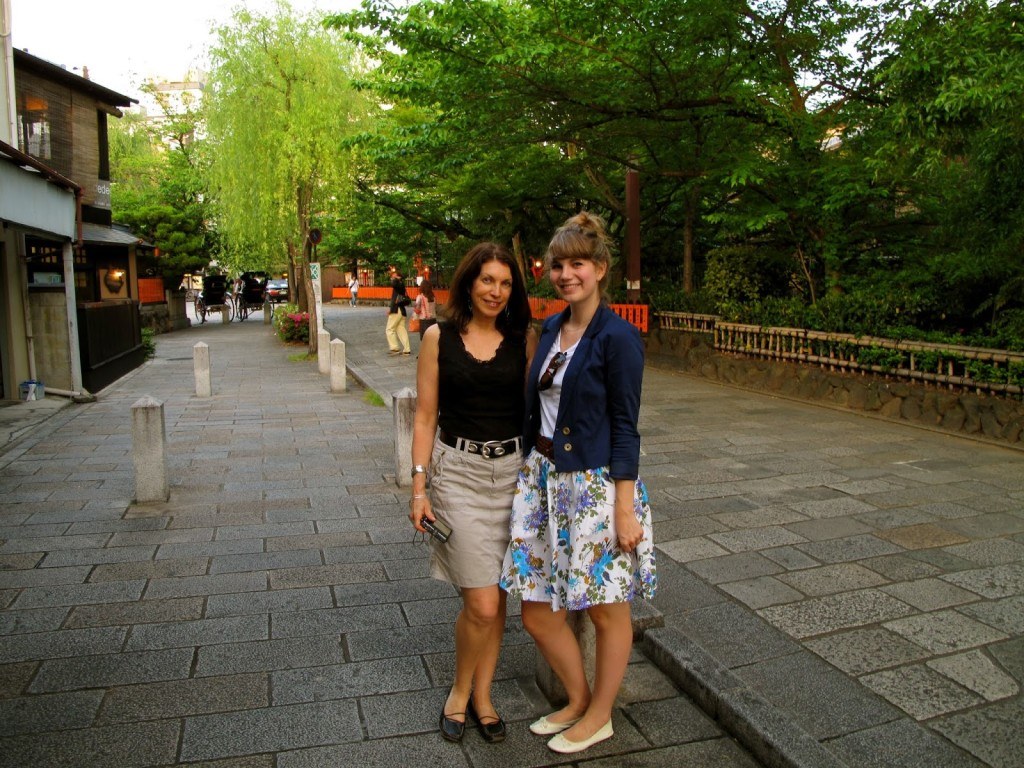 My mum made her dream of becoming a writer a reality – she's since published 13 books, many of them related to the places she's travelled. Her last book was set partially in Siberia, which she researched when we took the Trans-Siberian together in 2010. Growing up, everyone asked me, "So, are you going to be a writer like your mum?" I'd reply with a shrug, or an ambiguous "I don't know." Over the years, just as my footsteps have followed my mother in exploring the world, so too have my footsteps followed her passion for writing. It just took me a while to figure that out. Over the years, my gratitude and respect for her have grown exponentially; for inviting me on these incredible trips, yes, but also for instilling a sense of wanderlust and a knowledge that I would be forever supported in my choices, no matter how outlandish or whimsical they may first appear.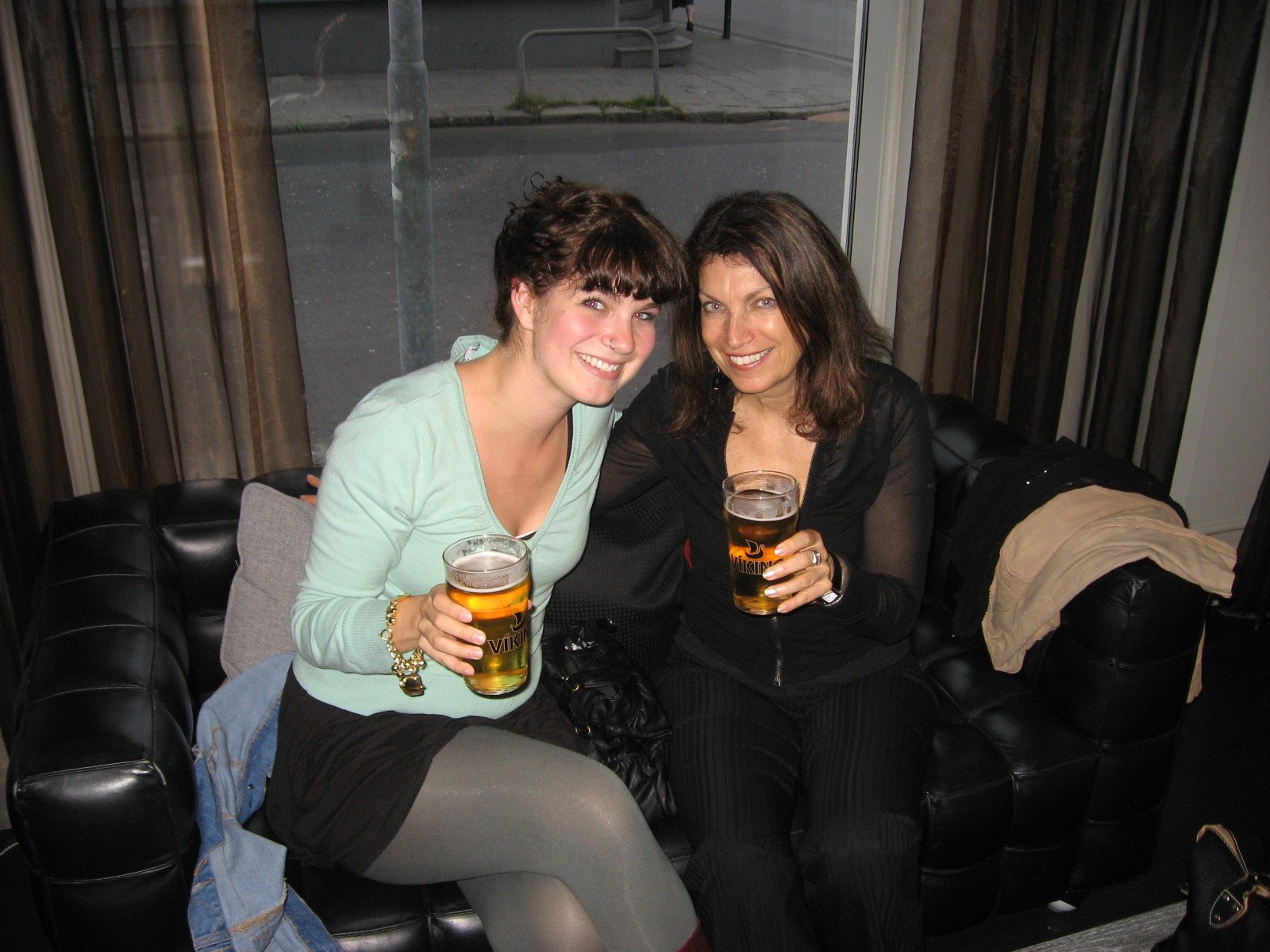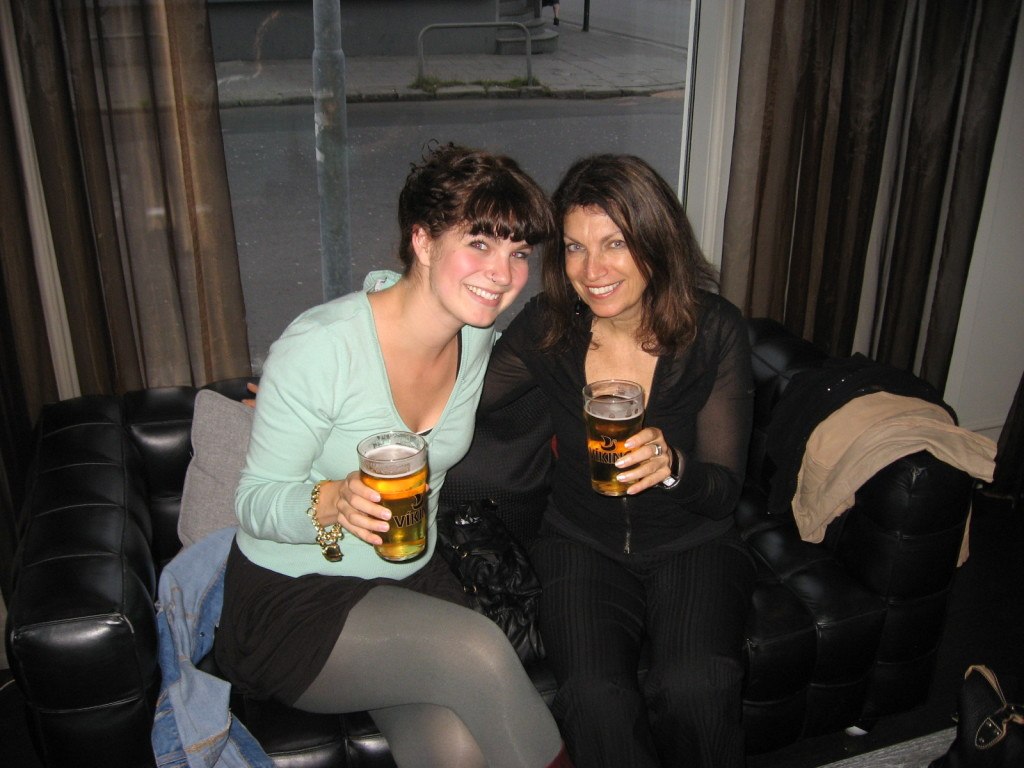 When I was 17, and applying to universities, there was never a doubt that I would be leaving my hometown of Winnipeg to try my hand in another city. It was not only encouraged, it was expected. After graduating from a school in Halifax, I had absolutely zero plans to start a career; I had worked throughout my degree, and saved up quite a bit. The only goal I had was to travel Europe on my own, and my mother wholeheartedly supported this idea. She even flew out to meet me in Ireland, and then we headed to Spain and Morocco together. When I realized that I wanted to keep going, that the only life I could see living was one that involved nearly full-time travelling, she was behind the decision 100%.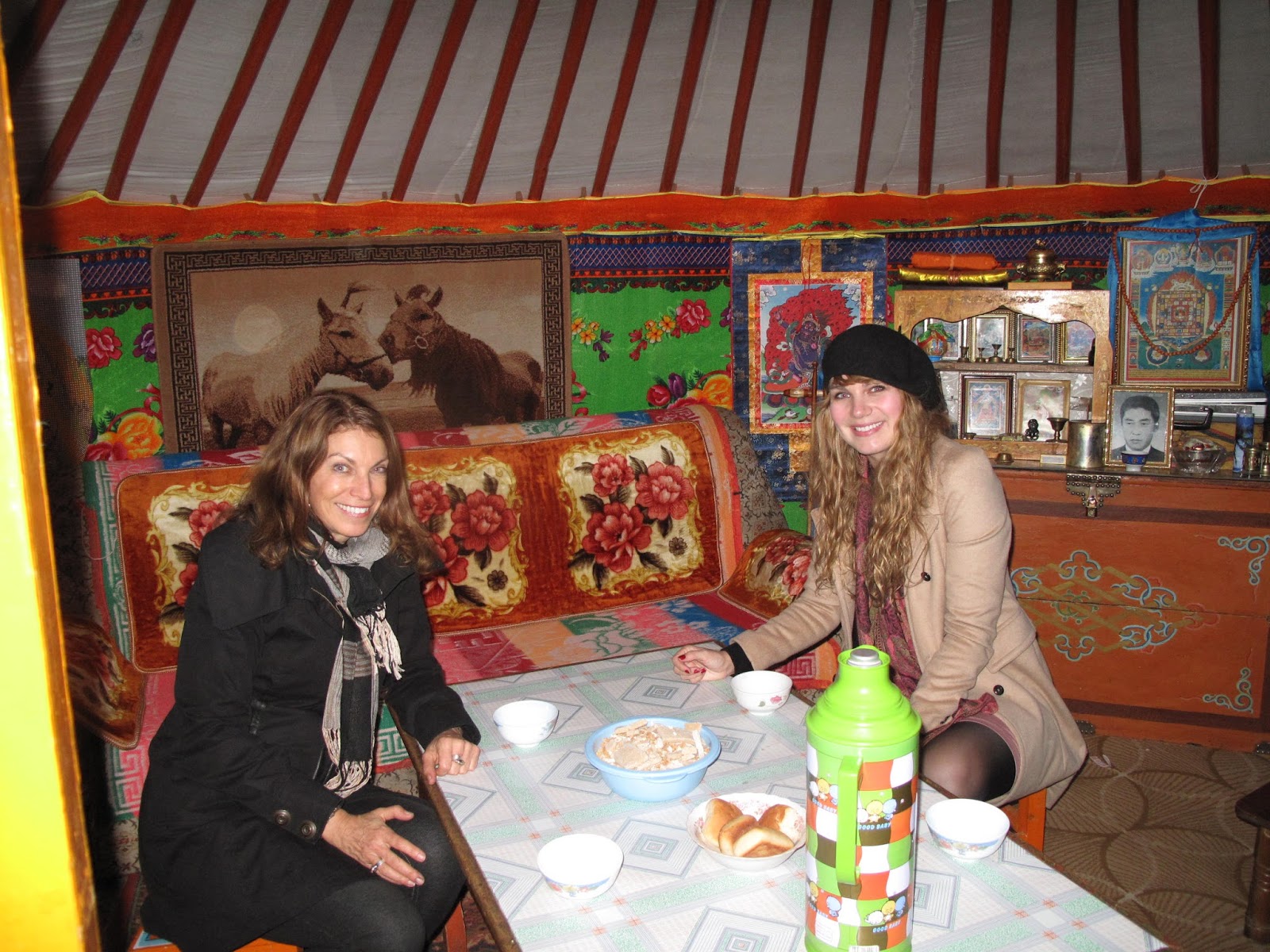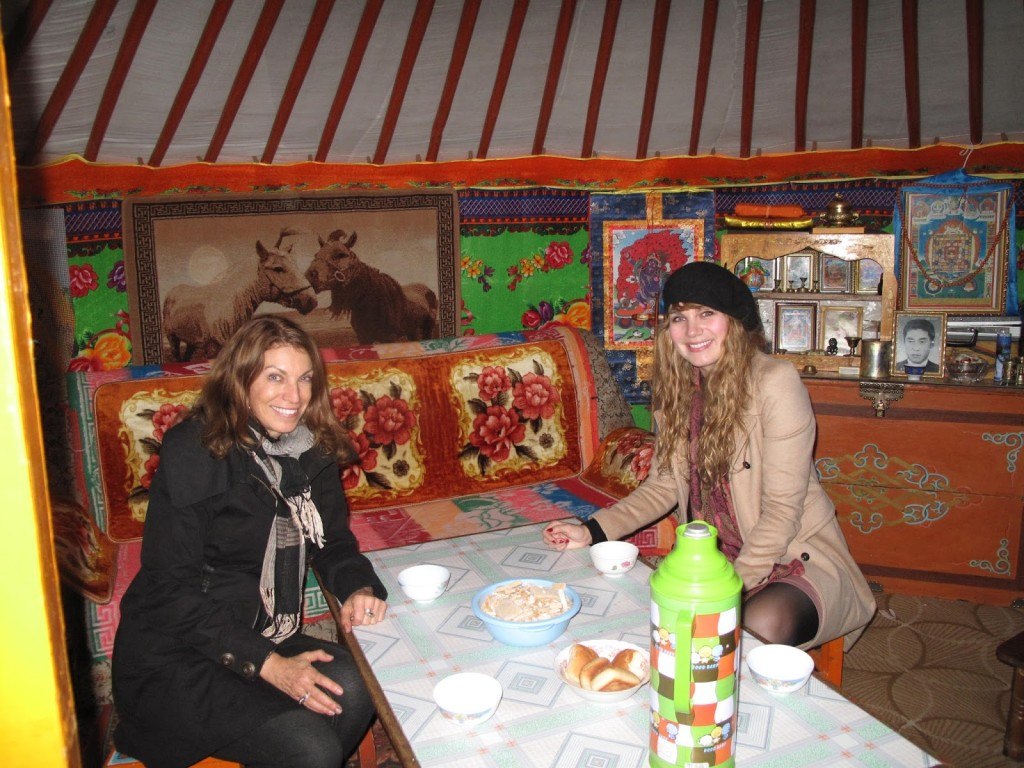 Terelj National Park, Mongolia
"My mother would never let me do that." "Doesn't your mother worry about you?" "I'm sure your mother just wants you at home." I hear these things all the time. My mother raised me to be curious, brave, and independent, and she has never once asked me to stay in Canada or to not travel as much. She understands that sometimes I have to be off the grid for a while, but she also trusts me – she knows I wouldn't do anything to put myself in danger, and she knows that I'll contact her as soon as I can. I believe that that's what love is: trust, communication, and, just as importantly, freedom.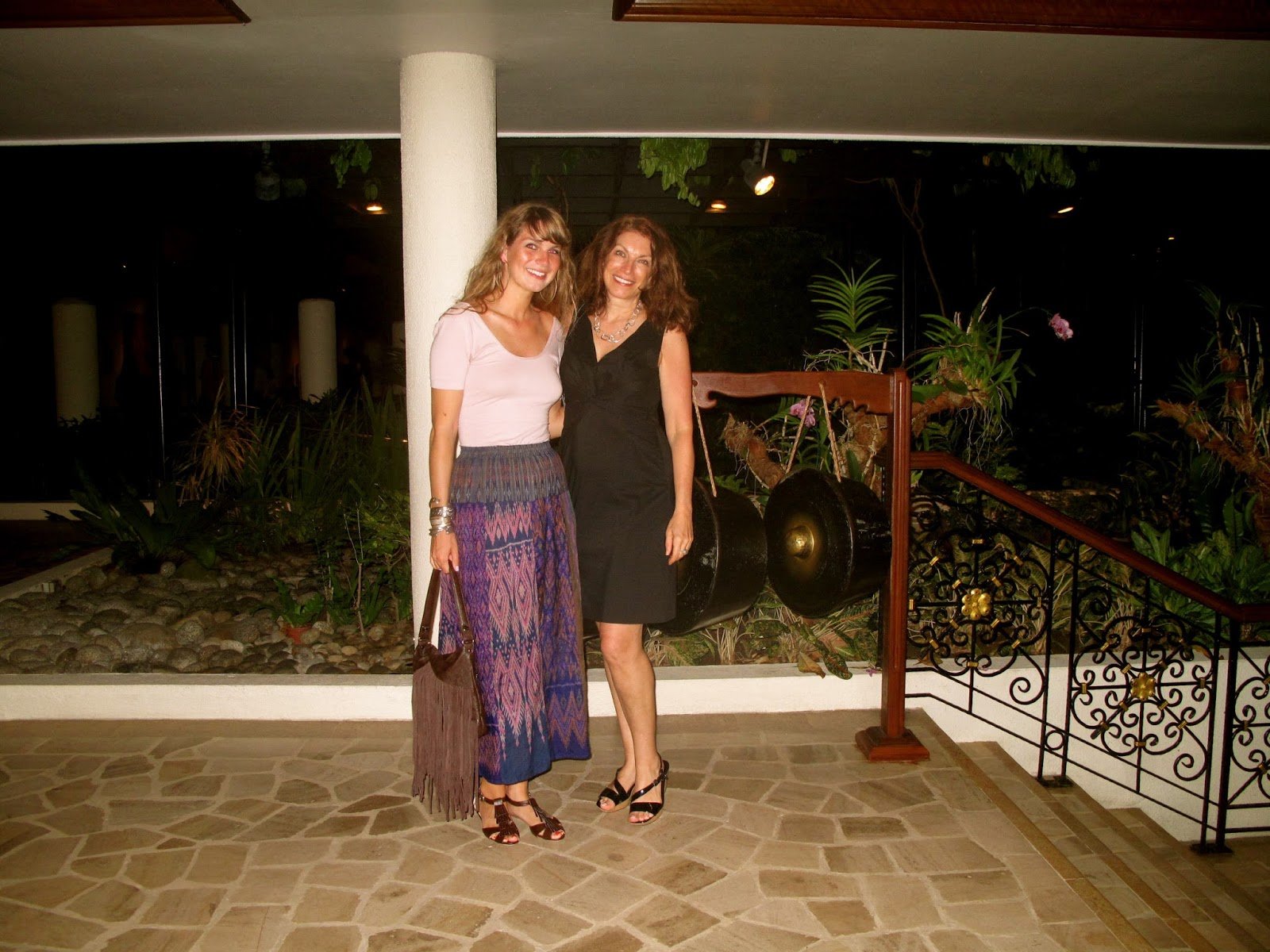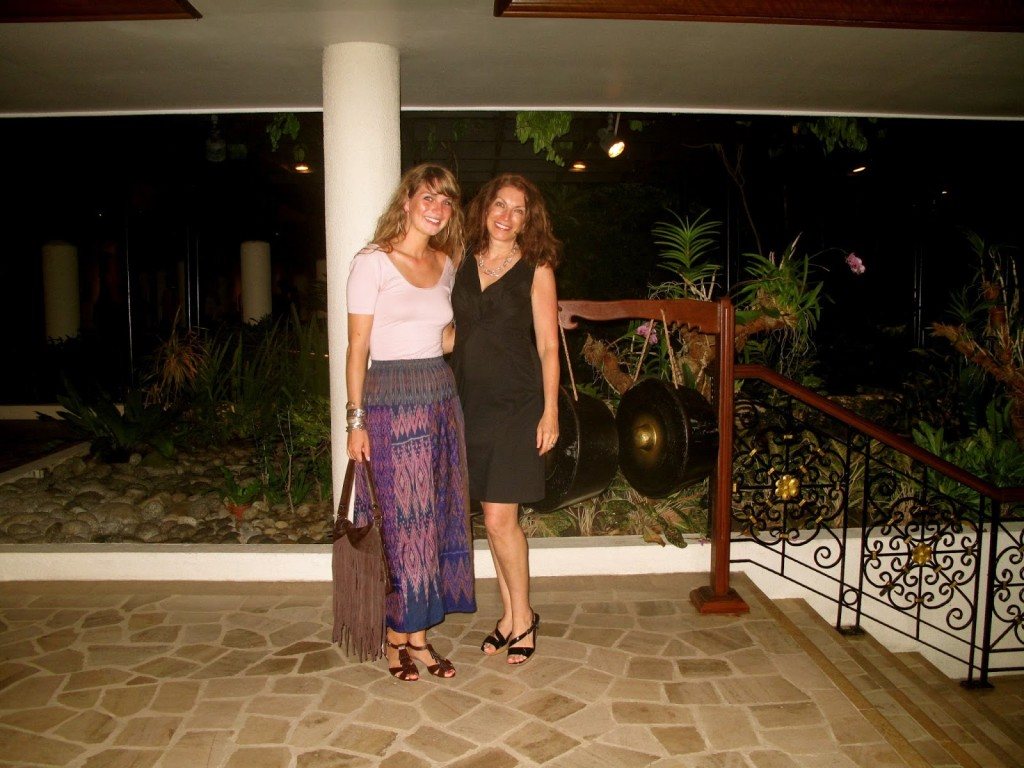 This is not to say that she doesn't worry about me, or miss me – I'm sure she does all the time, just as I miss her. She often travels on her own, whether it is to Southeast Asia for a month or to Antarctica for a Christmas with the penguins. And, I can honestly say, it's because of her wanderlust, her support, and her trust in me that I have become the avid traveller I am today, the woman I am today. Without her I might not have had the courage to leave everything behind and move to Asia, to book a one-way ticket to South America, or to begin a Master's degree in London. She's my greatest inspiration. Though her mother didn't necessarily pass down the travelling bug to her, she's definitely passed it down to me. And if I ever have a child, I'm really hoping that wanderlust is in our genetics for good.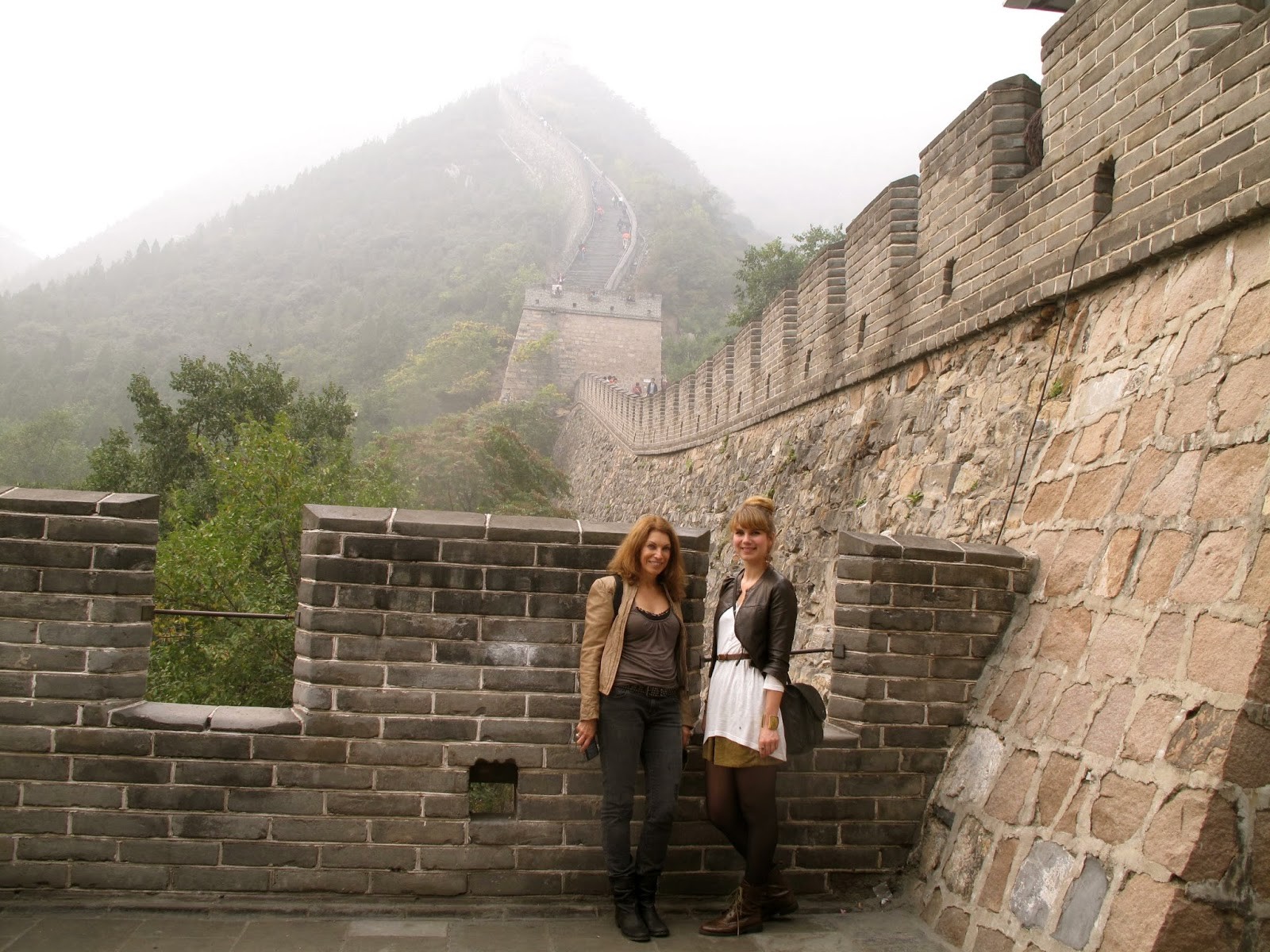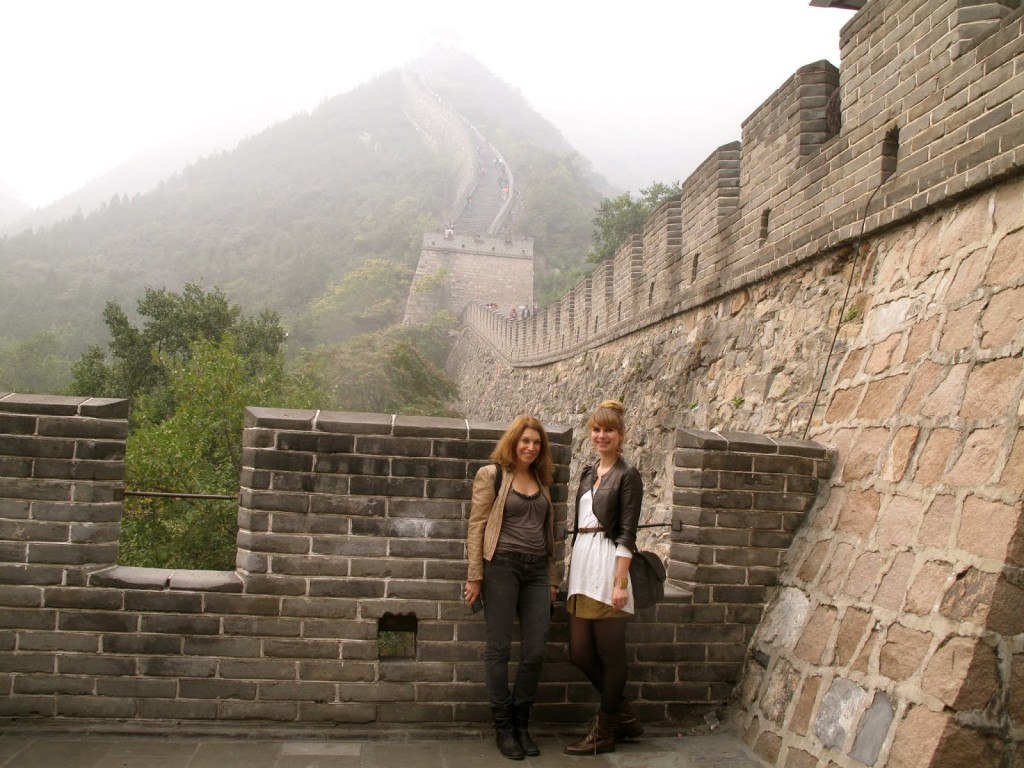 Have you ever travelled with a parent or family member? Who is your biggest inspiration in travel or in life?