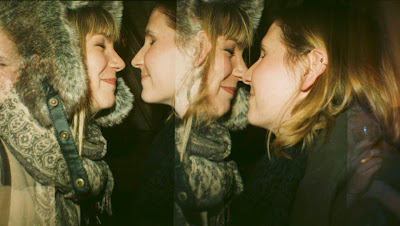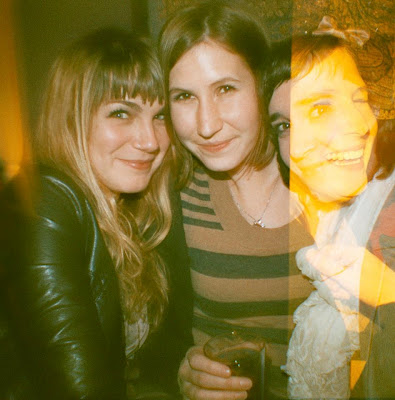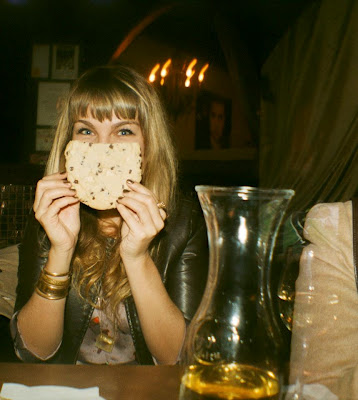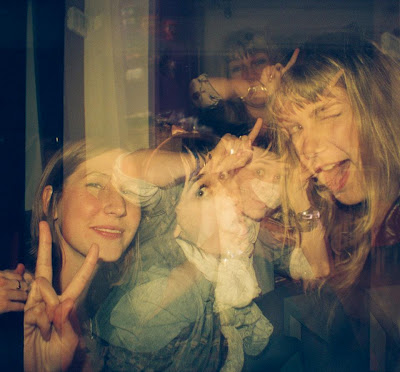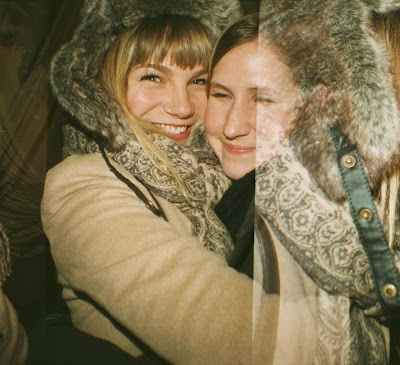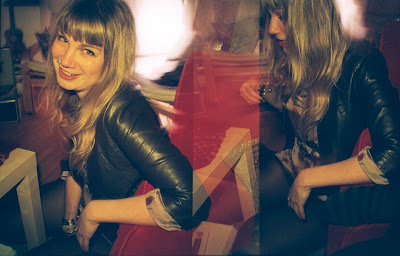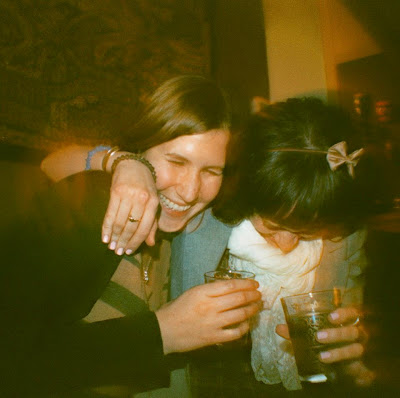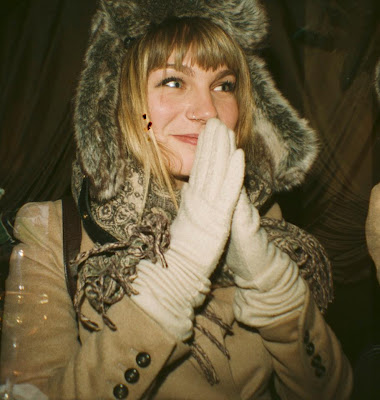 Winnipeg, Manitoba
The photos above were taken with Colleen's lomo camera, which I believe she bought in Madrid. That's the thing about photography and technology these days; we are no longer content with just a simple point-and-shoot, we need different cameras and different devices for a variety of things. At least, that is what we've convinced ourselves.
When I first started travelling on my own in 2006, I was armed with only a Canon Powershot A540. I had  purchased it right before my great European backpacking adventure, and I was so impressed with its features. I was so new to the digital process that I was still stingy with my photos as I had previously been with film; I took a grand total of 12 photos in the entire city of Amsterdam, even though I was there for a week. Now I average 100 photos a day, no matter where I am. Have we gotten obsessed with technology and how easy it is to use? With wi-fi available in so many places now (even in the jungles of the Amazon, so I've heard), we are able to blog and email and YouTube and
tweet
and
Instagram
and
Facebook
and Pintrest and
Vimeo
and everything else that we do online, every day, all day, even if we are in remote villages in faraway lands.
I started thinking about that first big trip I took and the one camera I took with me. I then compared that to how I travelled last year, and the things I took with me the year before that. In 2010, for example, I travelled the Trans-Siberian train with a MacBook, a Canon Powershot G10, a Superheadz Harinezumi camera, a Japanese lomo camera, a Polaroid camera, and an external hard drive, not to mention all the chargers and batteries required for these things. In 2011, I backpacked through Asia with an Asus Eee netbook, a Thai cell phone, a Canon Powershot G12, a Superheadz Harinezumi camera, an underwater camera, two external hard drives, and all the chargers and batteries necessary. The following is a list of what I'm potentially taking this time around, through Central and South America.
1. An Asus Eee netbook. I must admit, I am dreading working on that machine again, as I love my MacBook and I love working with iPhoto and iMovie. I find the Asus convenient but difficult to type on; for some reason, I also have some layout issues with it on Blogger. I simply can't afford to lose my new MacBook or have it damaged, though, so the Asus it is.
2. A Canon Powershot G1X. How many Canons can one girl own, you may ask? I was totally content with my G12 but it started to malfunction last year and has never been the same. I decided that the hefty repair cost wasn't really worth it in the end, and that I may as well get the new camera.
3.
My Superheadz Harinezumi camera
. It is tiny, but I love it and
I love the videos it takes
. The only problem with this is that it goes through batteries quite quickly, and the batteries are expensive.
4. A Kindle Touch. I just purchased one from Amazon and I have yet to receive it, but I must admit I am quite excited about this despite being a dedicated bibliophile. I never, ever thought that I would want one, but by the time I reached Indonesia last year my travel partner and I were carrying around 6kg of books. I didn't even really want to read most of them, but English books were like precious treasures we had to hoard. I'm happy that I can now choose whatever books I want to read, and that they'll only weigh 7 ounces in e-book reader form.
5.
A Fuji camera
. This is definitely vague, I know, but I am currently at a cafe and I cannot for the life of me remember what the model of this camera is. All I know is that it is a tiny little point-and-shoot that I bought at Future Shop for $59 this weekend, and I bought it for the sole purpose of having something to take out at night when I go partying. I hate bringing my nice camera out if I know that I'll be drinking/dancing/potentially jumping in the ocean, so I thought this was a good investment for all those
party photos
I will inevitably take.
6. An external hard drive. Totally essential, in my eyes. I try to back everything up daily and try to store it separately from my computer. I also take a variety of memory cards and switch them daily, keeping the extra cards in my money belt with my passport. That way, if my camera is stolen, I only lose a few of my photos. I'm also thinking in investing in Dropbox…
7. An iPhone? I still don't know about this one, but I know it will probably come in handy. My dad also really likes the idea of being able to text me. I am just thinking of it as another thing to worry about…
So there you have it. A computer, an e-book reader, three cameras, a hard drive, and a smart phone (and all of their chargers and batteries). The thing is, I honestly don't think I could travel without any of these, and that is exactly what has changed since I started travelling: we expect to have all of these devices, and we expect that we will be able to use them whenever and wherever we want. We live in such a disposable, fast-paced world, and we expect to travel the same way. I'm totally guilty of it; I purchase a new camera instead of fixing the old one, I grumble and complain when the internet is too slow, I curse my Asus netbook when many would kill to own one. Sure, my situation is different than others as I am a blogger, currently enrolled in online classes, and will be living and studying in Guatemala for two months, but sometimes I wish I could travel with nary a charger, extra battery, or clunky device taking up weight and space in my backpack (not to mention the amount of worry I expend thinking about where these objects are at all times and if they are safe).
What do you make of all this technology? Do you think we actually need it when we travel? Is there any other device you feel is essential when you're on the road?