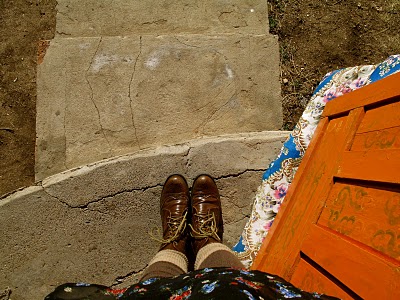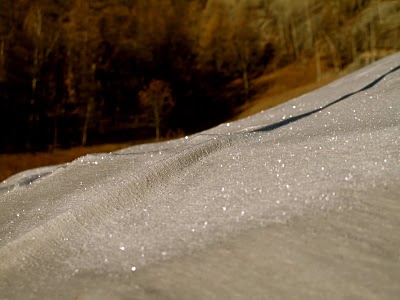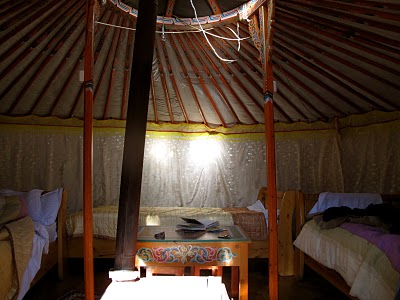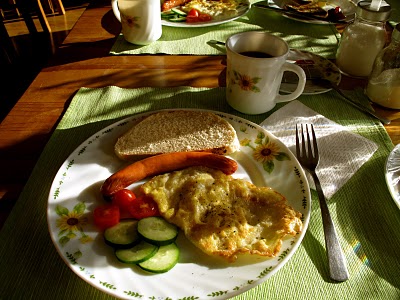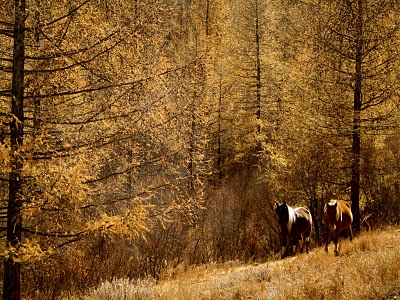 (photo taken by my mum)
Terelj National Park, Mongolia
Today there was a thin blanket of snow covering Toronto, and I loved it. I haven't seen snow that stayed on the ground for more than a few hours since Christmas of 2007; there were a few brief snowfalls in Osaka over the years, and I did see some very sparkly frost on my ger in Mongolia one morning, but that's it.
My mum and I spent a few days in Terelj National Park, which is located about an hour outside the Mongolian capital of Ulaanbaatar. We stayed in one of the small ger camps, but, seeing as it was nearly winter, we were the only ones staying in the camp. Three days is a long time to be in an isolated ger with not another soul around, and with a small stove as the only source of heat. Our days were spent stoking the fire, riding horses, walking through the surrounding hills, stoking the fire, gazing at the stars, drinking Khan Brau, writing in our journals, and stoking the fire. It was quiet and calm, it was lovely.
Next week I'm flying back to my hometown in the Canadian prairies for a holiday visit, so I'll have all the snow I could ever want.