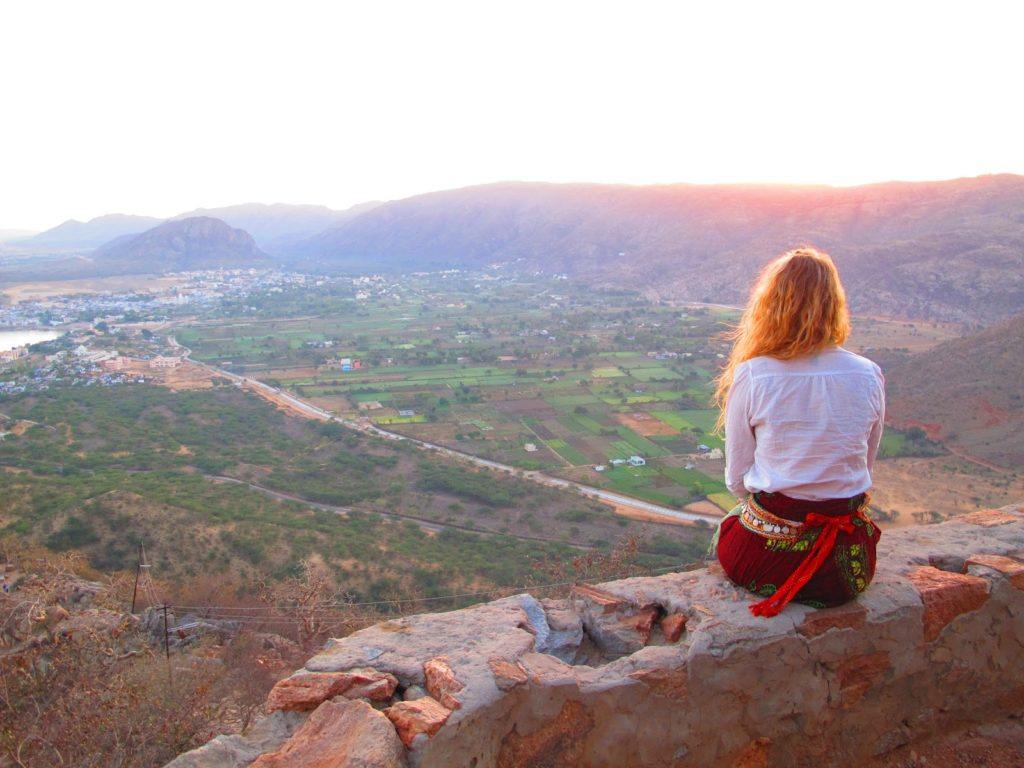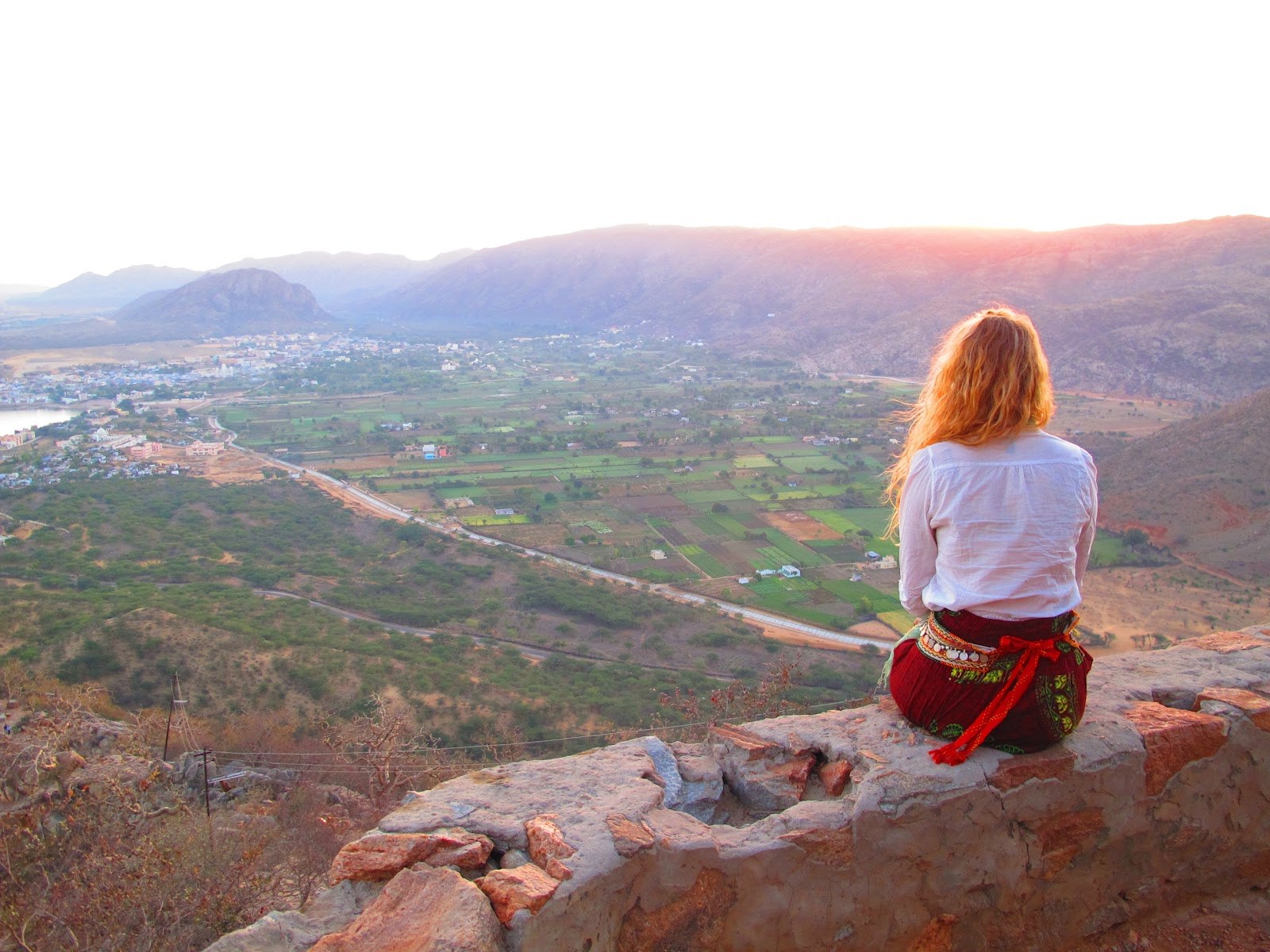 The sunrise over Pushkar, India
A few days ago I climbed to the top of a mountain to visit a temple and watch the sunrise in Pushkar. Dark when we set out, the sky slowly started to lighten, the hills turning greener and greener with each passing minute as the sun began to make its appearance. And when it finally came over the mountain, washing the valley in pink and yellow rays, we all just sat there, not speaking a word, not moving, not looking anywhere but straight ahead at the day's new light. Finally, breaking the silence, one of my travel companions turned to us and said, "We are so damn lucky." Yes, yes, we are.
Tell me about the one of the best sunrises or sunsets you've ever seen. I'm in the mood to send some postcards.