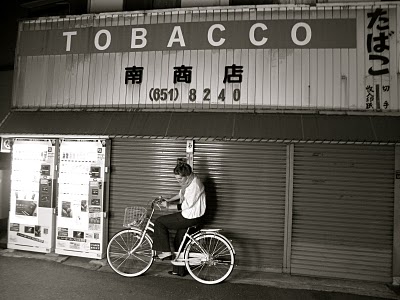 (photo taken by D)
Osaka, Japan
Well, this is it. Those who have been reading this blog for a little while know that today is the day – today I leave for Asia, where I'll travel for six months through Hong Kong, Thailand, Myanmar, India, Nepal, Laos, Cambodia, Singapore, and Indonesia, though not necessarily in that sequence.
I thought that a goodbye of sorts was in order, as well as an apology. I update quite a bit when I have access to speedy internet, all of my photos, and quiet surroundings. I simply have no idea if I will have any or all of those things while I am on the road, and for that I apologise. There may be many days and (though hopefully not) weeks where I won't have access to the internet, but I do hope that you will continue to read. I am so thankful for all of the lovely comments and emails that you've shared with me! I will keep reading your blogs, too, as best I can.
So with that out of the way, here is my promise: I promise to update whenever and wherever I can, even if I have to post a dreaded text-only entry. And if you think that we might cross paths in the next 24 weeks, please let me know; I am always open to sharing a cold beer on a hot beach.
All the best and happy travels!
-Brenna